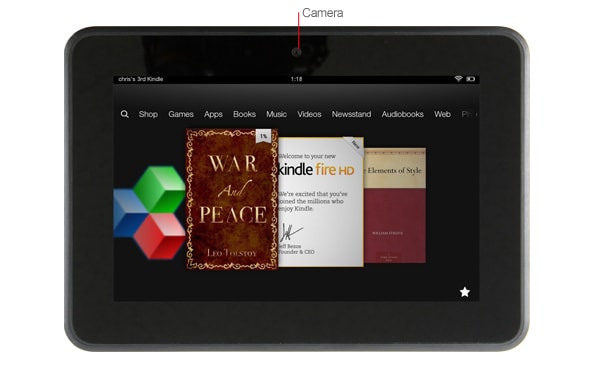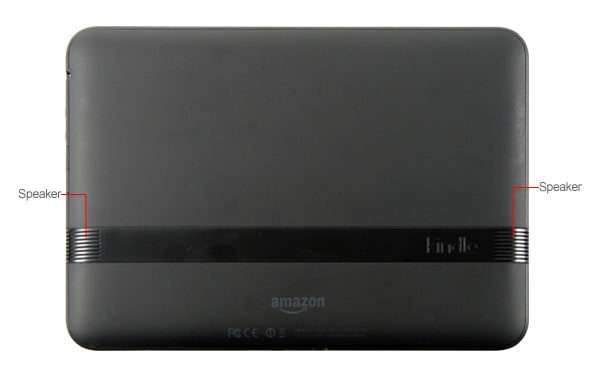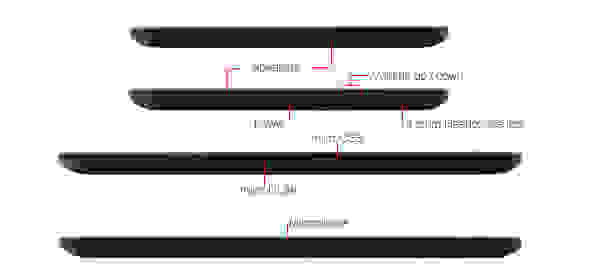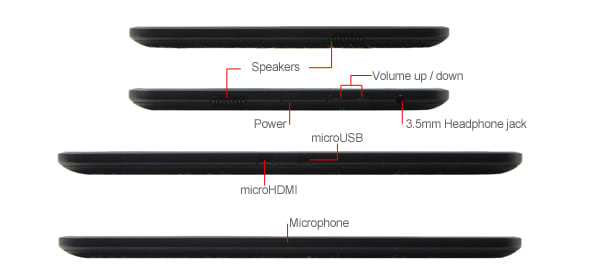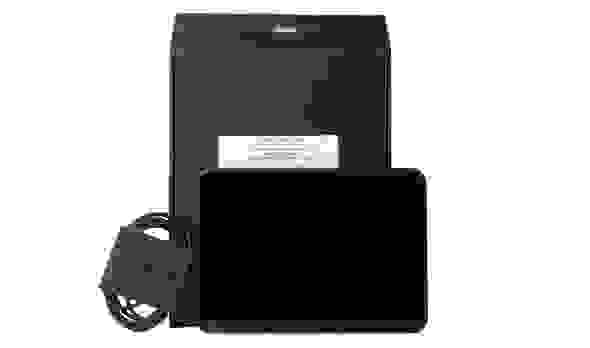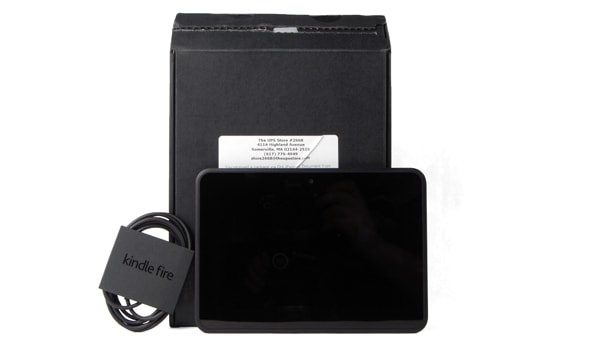 Surprisingly enough, the only thing you'll find in your black cardboard box aside from your tablet is a USB cable, and a tiny card telling you how to unlock the screen. Beyond that, just more packaging.
Due to its comparatively light weight, the is fairly easy to hold for long periods of time. While it's more natural to use it in a landscape orientation, if you find it easier to hold in a portrait alignment the screen rotates to adjust. Without any sharp angles, the bezel to the doesn't dig into your hand after a long period of use, so most users should find holding the to be fairly comfortable.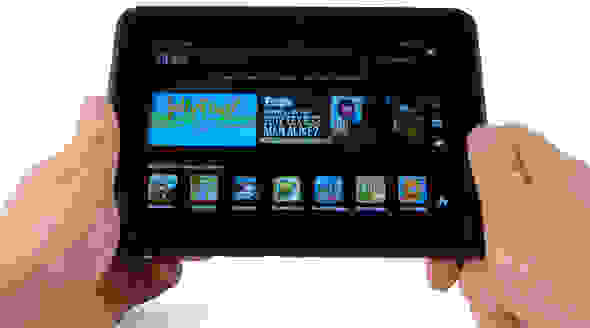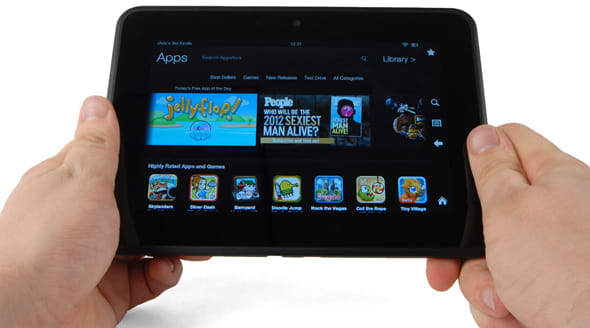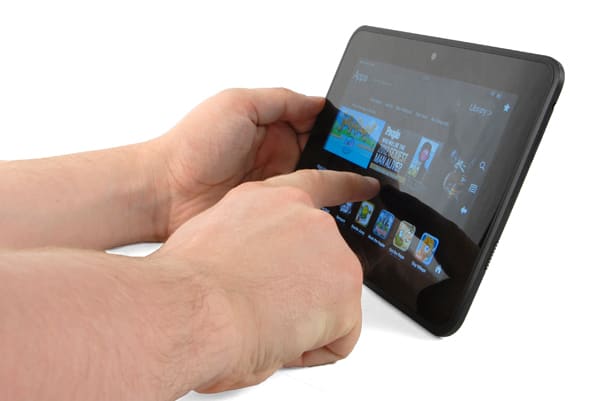 The bigger, badder brother of the Kindle Fire HD is built around a 7.625 x 4.75 inch screen, with a resolution of 1920 x 1200. With a high pixel density, any eBooks you decide to read on this piece of hardware will be very legible, but the color performance is terrible and the contrast is thoroughly average.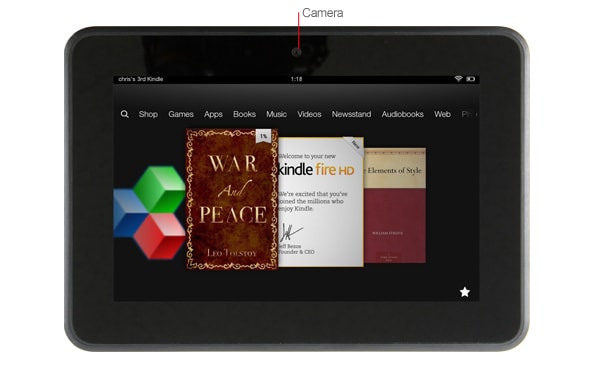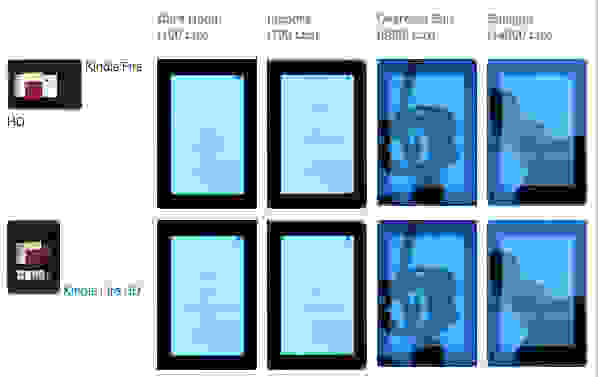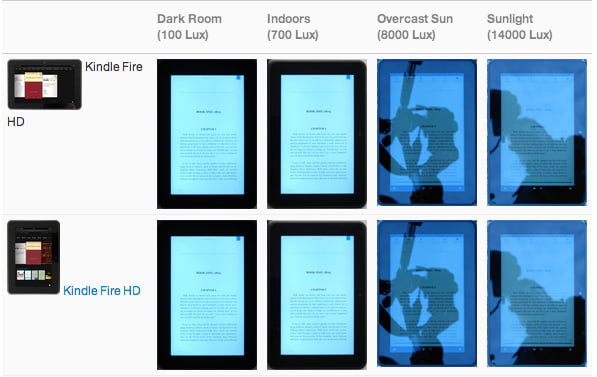 NOTE: The images above are shot with a variety of lighting sources, which may cause some color shift.
With a very high pixel density, all text and images (assuming they're properly sized) will appear very sharp and crisp. You may see some resolution issues if you have telescopic eyesight or press your eyeballs directly on the screen, but on the whole the picture is quite well-rendered.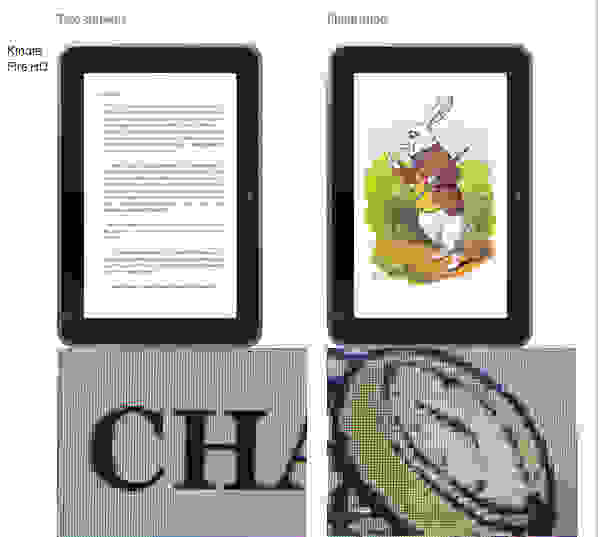 Where the Amazon Kindle Fire HD's screen does shine is in terms of reflectivity, though the idiom is a bit ironic as the screen does not shine much in bright light. As it only reflects 9% of all light shone on the screen back at the user, we've seen far worse tablets in this regard, and you'll be able to use it in brighter lighting conditions no sweat.
Given that the Amazon Kindle Fire HD has a 7.625 × 4.75 inch screen with a resolution of 1920 × 1200, we can do the math out to figure that the Kindle Fire HD has a pixel density of 252 pixels per inch (PPI), which is very close to the density often termed "retina" by other tablet manufacturers. If you're going to be holding the tablet at a natural position, you're not going to notice individual pixels if your vision is anything less than perfect.
Despite the acclaim given to the Amazon Kindle Fire HD's screen, the contrast performance is not very inspiring. While it does net a good contrast ratio by having not only a good black level of 0.44cd/m2 , but a decently high peak brightness of 343.2cd/m2 , its gamma (how well it transitions from each value along a greyscale) is very poor and inconsistent. Right now you're probably thinking: "whatever, nerd who cares?" Well, if you're a fan of horror flicks, you'll probably be unable to see the monsters lurking in the shadows of your movies, and this may get annoying after a while.



When compared to the rec. 709 standard, the Amazon Kindle Fire HD's color gamut leaves much to be desired. Not only does it undersaturate reds and greens, but it also shifts the deepest blue values towards a more cyan color. You may not notice this unless you demand absolute perfection from your screens as a cinephile, but it's something to make a mental note of.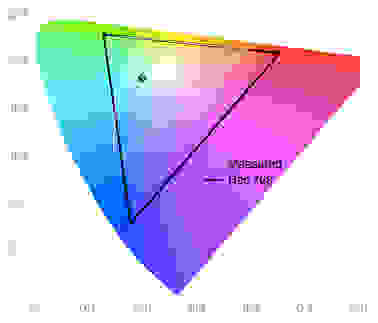 After running the gantlet of our rather unforgiving battery tests, we've come to the conclusion that you can reasonably expect the Amazon Kindle Fire HD to last 5 hours, 52 minutes reading an eBook, and 6 hours, 22 minutes playing a video file. In our tests, we crank the backlight and disable all wireless and additional apps, so deviating from this mode of operation will give. you different results.
Controlling a tablet through a capacitive touchscreen is simple enough, as it registers your touch quickly and accurately. However, because there are so very few physical controls, most of your interaction with your tablet will be governed entirely by the operating system's re-skinned interface, which is a bit of a chore. Basic functions are located in a horizontal list near the top of the screen, settings are in a swipe-down menu at the top, and the menu bar can be called out by tapping the bottom of the screen.
Unlike Android, you can't customize your lock screen or home screen, so those ads aren't going away. Similarly, you can't alter what's available to you on the home screen in the form of widgets or apps: that carousel of recent items will always be there until you decide to root the device and install an actual version of Android on there if you elect to do so.
The has a lot to offer media mavens of all sorts, as it has a microHDMI port to export your content to a TV screen if you elect to do so. Additionally, you can pair accessories with the using the bluetooth 3.0+EDR wireless standard. The usual connectivity options for an Android-based tablet also apply here, as it has both a microUSB port and a 3.5mm headphone jack.
What is missing from the that is available of Google and Apple's small tablets is GPS. While it may not matter to some, the lack of GPS means no maps, no navigation, no services like what Google offers its fully-loaded Android tablets. If you're looking for just an affordable media consumption device this should fit the bill, but you're not going to be using any location data-based apps.
After running the gantlet of our rather unforgiving battery tests, we've come to the conclusion that you can reasonably expect the to last 5 hours, 52 minutes reading an eBook, and 6 hours, 22 minutes playing a video file. In our tests, we crank the backlight and disable all wireless and additional apps, so deviating from this mode of operation will give. you different results.
Reading eBooks on the is an interesting experience if you've never done so on a tablet, and very familiar if you have. Controlling the book app is easy: swipe or tap the edge of the screen to turn pages, or you can use the menu callout at the top of the screen to change font size, color, and background.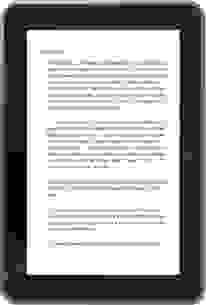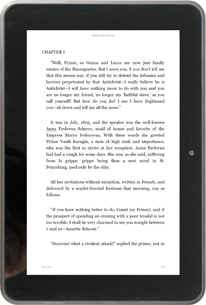 Once your Kindle app is open, all you have to do to access Amazon's store is to tap the shopping cart icon at the top of the screen. After you've done so (and assuming you've added billing information to your Amazon account), you can search or browse for the title you'd like to buy. When you find a title you would like to read, tap the "purchase" icon and your card will be billed; your download will start immediately after your payment clears, and you'll be reading within seconds.
Native file support for eBooks is paltry at best if you have a library of content from other providers, so you'll either have to re-buy titles or convert them if they're not supported. PDF files, TXT files and AZW files are all that's supported on the device to start with.
Periodicals work much in the same way that eBooks do on the : they can be purchased or subscribed to through the eBooks store, and read in the Kindle app with the exact same controls. Should you decide to subscribe to a periodical, you can also set it to download the new issue as soon as it comes out automatically.
By tapping the "music" icon in the launcher bar on your home screen, you will open the proprietary music player of the . Once you've opened a song you would like to listen to, you'll be met by a screen with a huge version of the album art, and some basic controls. Namely, the same ubiquitous play/pause, scrub bar, and volume slider.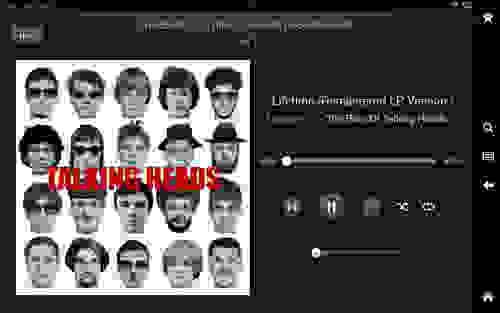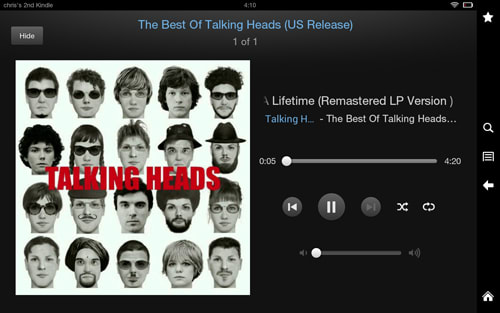 Music that has been downloaded from the 'net or uploaded to your device should all end up in the "music" folder on your device. In order to access it, all you have to do is tap the "music" icon on your launcher bar at the top of your homescreen, and you will be taken to a screen with album art representing the music files you have on your device, where you can sort your options in a tile or list format.
The has the same basic control scheme as its little brother, the Kindle Fire HD. There's a play/pause button, scrub bar, and volume slider for basic controls, and the callout disappears after a second or two of no user interaction so you can get back to just watching your flick.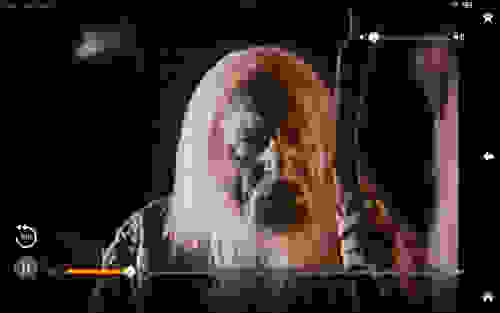 Replaying your own files is a bit strange on the , but it doesn't take long to get used to the process. After connecting to your computer via the included USB cable, you'll need to enable your tablet as a drive. If you have a Windows PC, this is taken care of already, but if you have a Mac, you'll have to install the Android File Transfer utility. Once you have the folder opened, drag and drop your files into the "Movies" folder.
The annoying part comes when you try to play those files. Instead of having an option through the "Video" icon in the launcher, you have to open the App drawer, then open "personal videos." Like I said, not overly mystifying, but it can be a pain for those used to other operating systems, or those never having used a tablet before.
Video file formats are quite limited on the , and many common formats are unsupported. Normally this wouldn't be a huge issue on a tablet running a version of Android software, but because you cannot download a new codec pack or video player from the Amazon app store, you are out of luck with most file formats.
If you're a movie streaming junkie, the is one of the better options on the market now, as it not only has a decently large screen, but it can be used to stream Amazon Prime Instant Video and Netflix provided you pay for service. Keep in mind, though, that there is no native YouTube app, though you may or may not find a replacement through the Amazon app store.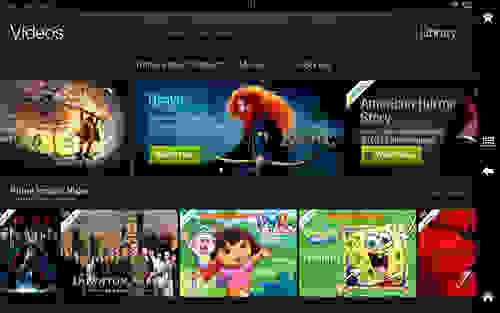 If you're playing a file you've uploaded onto your , you can expect to see about 6 hours and 22 minutes of playback if you have the backlight cranked all the way and all additional connections and apps disabled. While you will definitely see some variance based on several different factors, you can expect this to work well for a short flight or commute, but not an intercontinental sojourn.
If you've still got a POP3, IMAP, or Exchange email inbox, you can use the 's built-in email app to browse your inboxes on your tablet. After you've followed the wizard, your inbox(es) will automatically sync, and alert you to new emails as they come in.
The browser on the is clean-cut, but doesn't offer much in the way of advanced controls, which is fine for most use. Pages load quickly depending on your signal and bandwidth, but ultimately you should notice little difference between the browser on your computer and this one.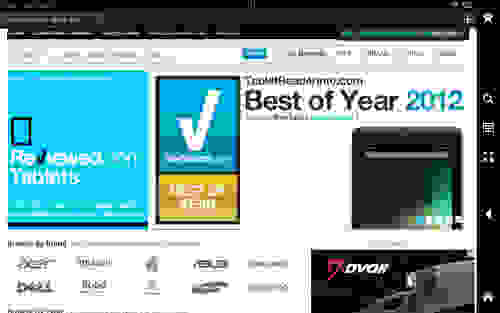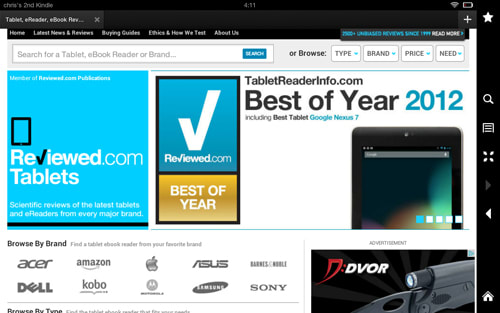 In comparison to the virtual duopoly of app markets (Google and Apple), Amazon's selection pales in comparison, and as such, has a much higher percentage of apps that you are less likely to download. Not only that, but many of the more popular and stunning apps like Flipboard are nowhere to be found, so the is just not a good platform for finding the latest apps: it's a media consumption device at its core, and nothing more.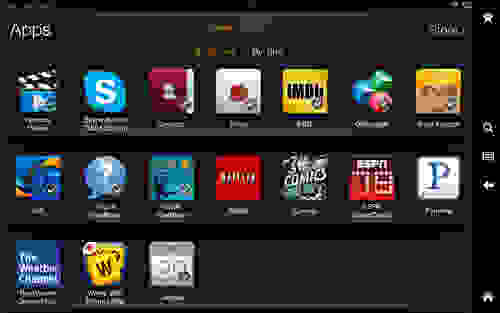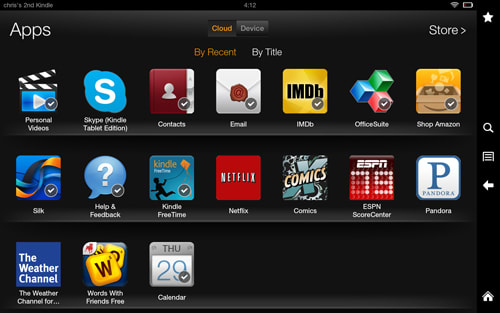 If there's one thing the s do well, it's media consumption for the masses. Fortunately for Amazon, that seems to be a winning strategy for its tablets, even if they're severely lacking in the internet features department. Despite the fact that their app selection is almost laughable behind that of Google and Apple, the Kindle Fire family seems to be doing well in the market as media consumption devices.
However, a tablet can be so much more than something to watch content on, and this is the main shortcoming of the : its ceiling for usability is so low, and there's nothing you can to to change that. This isn't inherently a bad thing, as there are several different ways people like to use their tablets, it's just that there's one very specific use that the has, and that's it.
For those of you primarily looking for a way to stream movies, music, and literature onto a tablet with a decent screen on the cheap, the remains a great option if you're willing to deal with ads. If you're an app fiend, however, this is probably not the tablet for you.
Meet the tester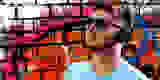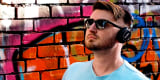 Chris Thomas
Staff Writer, Imaging
@cthomas8888
A seasoned writer and professional photographer, Chris reviews cameras, headphones, smartphones, laptops, and lenses. Educated in Political Science and Linguistics, Chris can often be found building a robot army, snowboarding, or getting ink.
Checking our work.
Our team is here for one purpose: to help you buy the best stuff and love what you own. Our writers, editors, and lab technicians obsess over the products we cover to make sure you're confident and satisfied. Have a different opinion about something we recommend? Email us and we'll compare notes.
Shoot us an email