Controlling your tablet does take some direction, as Android can be a bit mystifying if it's your first tablet. Not to worry though, as you will pick it up in no time! Basic controls are what they seem like they should be: tapping your finger will "click" something, swiping your finger will turn pages or homescreens, and pinching your fingers in or out will zoom where applicable. For this particular tablet, the app drawer (where all of your apps are displayed) is the six square dots in the top right of your screen. Once open, you can swipe through the entire list of your apps, and even some widgets which can be added to your homescreen by holding down your finger on their icon, then releasing when it's at a place that fits your liking.
On the bottom of the screen are app-agnostic controls, meaning they will always be there no matter what. On the left side of that black bar on the bottom of your screen are three icons: a back arrow, a house (for homescreen), and two rectangles that show you all of your recently-used apps. If you want to change your tablet's settings, tapping the clock and then tapping the gear icon will open up your settings menu.
Connectivity options are quite limited on the MeMo Pad in comparison to other tablets, as it only sports an 802.11n wireless card, Bluetooth, and that's about it. For physical media, however, it does have the ever-popular microSD card slot, which allows you to expand your storage. If you'd like to export video to a TV or monitor, there's also a microHDMI port.
For those of you not familiar with Android, now's a good time to tell you that it's much easier to transfer files back and forth with the MeMo Pad than it would be for a tablet on iOS. Assuming you have a Windows PC, all you have to do is plug the tablet into the computer using the USB cable in the box, and your computer will recognize the tablet as a drive that can have files dragged and dropped right into whatever folder you want them in. If you have a Mac, you'll have to download the Android File Transfer utility, but once you run that, it works very much in the same way as it does on the PC.
Taking a measuring tape to the bezel will tell you that the screen of the is 5.375" x 8.5625", with a resolution of 800 x 1280. If you were to do the math out, you'd find out that the pixel density is 149 pixels per inch (PPI). Given that this tablet is meant to undercut others in price, it's not surprising that Asus would skimp in some areas to make cost, but the is probably not meant to lure enthusiasts, but rather people who only need a basic tablet.
Like most Android tablets not called the Nexus 7, the MeMo Pad has a terrible color gamut. With undersaturated reds and greens, and wildly shifted blues, this tablet is not exactly a high performer as far as color is concerned. Contrast isn't exactly all that great either, as it has a high black level and comparatively dim peak brightness.
Due to its high reflectivity and somewhat uninspiring backlight, using this tablet outdoors is probably not something you're going to want to do. Because the backlight won't be able to overpower ambient light very well, the image will look washed-out and dim; definitely not something you'll want to take to the beach.
The MeMo Pad is able to play video or read eBooks for anywhere between 5 and 6 hours, depending on your settings. This is a fairly average battery life, and it's quite common among non-flagship tablets, so this isn't a knock on the MeMo Pad's performance. It should be enough to watch movies and play games on if you're about to take a flight, just be sure to charge the battery all teh way before heading out.
Yes, it's a very inexpensive tablet, but it's that way for a reason: it has outdated hardware, and its performance is about where you'd expect for that kind of tablet. It's a great buy for those who just want a basic tablet to put their files on, but it's something that gadget geeks and enthusiasts will definitely avoid, as the latest generation of tablets from the heavy hitters is just around the corner.
While in theory this tablet could be a hit among those who don't need bells and whistles, it's possible that the Nexus 10 is still too close in price (only $100 more), as it runs circles around the Asus MeMo Pad Smart 10. If you've got $400 to spend, the gulf between the two tablets is enormous.
In its defense, it does have a microSD card slot, so if you're a media hound (or have a lot of saved files), you can expand your storage quite easily. Additionally, if you're not looking for the latest and greatest and just want something to read or browse the web on, this could work in a pinch—it's obviously meant to undercut the high end in price, and the hardware works well enough.
While it works in a pinch as a budget tablet, you're definitely not getting a diamond in the rough when you pick this one up. With a tradeoff of low performance for low price, this tablet is certainly not going to wow anybody.
Cinephiles may not be pleased to hear that this tablet has a contrast ratio of 769:1, which is fairly narrow, and makes your movies look a little washed-out. The MeMo Pad has a peak brightness of 346.14cd/m2, which is on the low end of acceptable for bright lighting environments, but what really clips the contrast ratio is the high black level of 0.45cd/m2. It may be average for tablets, but it's still high enough to negatively affect performance.
Bouncing 19% all light shone on the screen back at the user, the MeMo Pad is crazily-reflective, and will annoy even the most patient among us with a sharp reflection pattern, and a screen with very little (if any) reflection coating. You won't need the forward-facing camera to see yourself in the screen.
The MeMo Pad is able to play video continuously for 5 hours, 52 minutes. Even though that's not really a whole heck of a lot of time, it's actually quite average for a tablet. We got this result by maxing the backlight, power settings, and turning all wireless off, so if you use different settings, you may or may not get a better battery life than we did in the lab.
As far as reading eBooks goes, you can expect the MeMo Pad to last you 5 hours and 28 minutes before the battery finally quits on you. Because we use maximum backlight and no wireless for our battery tests, you may be able to squeeze a bit more or less battery life out of your tablet if you use different settings.
Meet the testers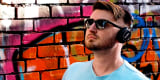 Chris Thomas
Staff Writer, Imaging
@cthomas8888
A seasoned writer and professional photographer, Chris reviews cameras, headphones, smartphones, laptops, and lenses. Educated in Political Science and Linguistics, Chris can often be found building a robot army, snowboarding, or getting ink.
See all of Chris Thomas's reviews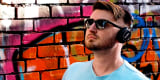 Chris Thomas
Staff Writer, Imaging
@cthomas8888
A seasoned writer and professional photographer, Chris reviews cameras, headphones, smartphones, laptops, and lenses. Educated in Political Science and Linguistics, Chris can often be found building a robot army, snowboarding, or getting ink.
See all of Chris Thomas's reviews
Checking our work.
We use standardized and scientific testing methods to scrutinize every product and provide you with objectively accurate results. If you've found different results in your own research, email us and we'll compare notes. If it looks substantial, we'll gladly re-test a product to try and reproduce these results. After all, peer reviews are a critical part of any scientific process.
Shoot us an email