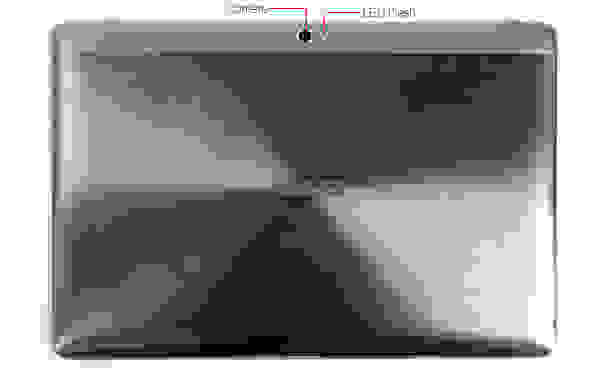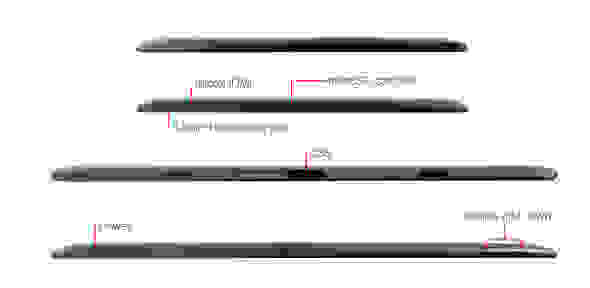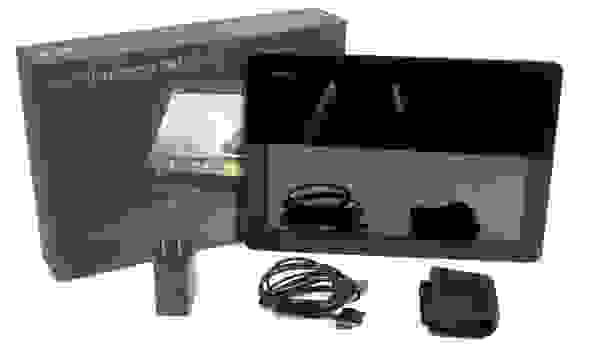 Once you rip open your package, you will find your tablet, a USB cable, cleaning cloth (which is very good), wall charger, and assorted documentation.
Much like the other Transformer tablets before it, this thing in big. On top of that, it's very awkward to hold with only one hand, so the optional keyboard dock may be a little more necessary than it was on older models. Thankfully, there wasn't a dramatic increase in weight from the older models of Transformer tablets, so the weight is still manageable, though you're likely to notice arm fatigue over time.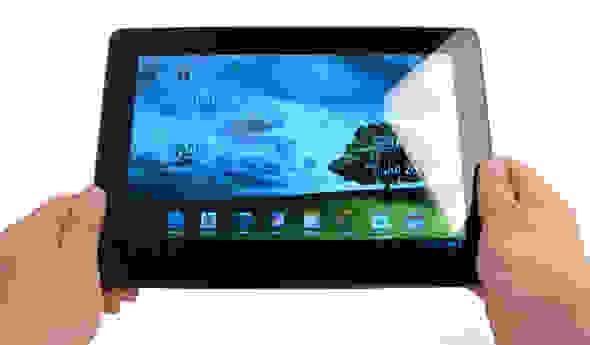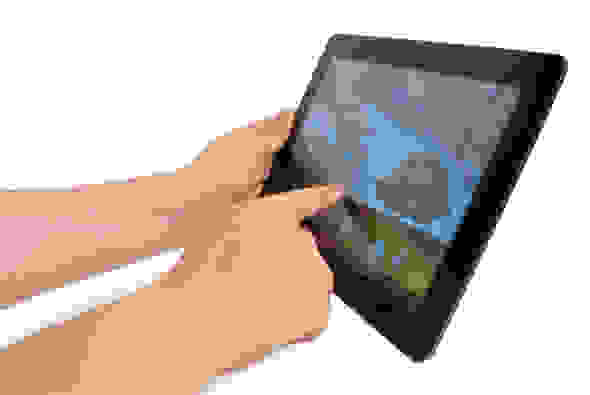 The is built around an 8.5625" x 5.325" LCD IPS display with a resolution of 1920 x 1200 pixels, easily the largest resolution in the realm of Android tablets. To control it, there is a capacitive touchscreen overlay that allows very responsive operation of the device. Exceptionally brilliant, the does combat bright lighting conditions outdoors, though the screen itself is very reflective.
Because the screen is very reflective, you will notice that bright light sources will obscure your view of the screen, but this is combated fairly well by the high screen brightness. Still, it's best to avoid direct sunlight, as it has a tendency to make LCD screens look "washed out."
Because there are so very few physical controls on the , you can expect virtually all of your interaction with the tablet to occur through the capacitive touch screen. Though it's possible to augment the tablet by purchasing the keyboard dock, users that eschew this capability will be quite at home with the responsive touchscreen.
Though the tablet currently runs Android 4 (Ice Cream Sandwich), it's not unreasonable to assume that it will be in line to get an update to Jelly Bean in the future. Both operating systems are very fluid and attractive, but Jelly Bean will really give this tablet a huge upgrade in nominal performance. For more on the operating system, check out our Android Explored article.
One of the best things about Asus' line of Transformer tablets is their connectivity options, and the gives you the premium package. Sporting an 802.11n wireless card, bluetooth 3.0, a microSD card slot, microHDMI out, and the ability to connect to Asus' attachable keyboard, the is extremely versatile.
As it is with most tablets with a huge, bright screen, the has some battery issues. In our testing, the was able to read an eBook for 4 hours and 34 minutes with the backlight set to full, and all wireless turned off. Additionally, it was able to play one of the worst movies of all time for 5 hours and 19 minutes straight before going dark.
Overall, this is a fairly poor result for the tablet, especially when you consider that its predecessor, the Asus Tranformer Prime, outlasts it by a huge margin in the video test specifically. We had to run these tests several times, and it really seems that the battery of the just seems to struggle with keeping a charge.
Reading books on any well-equipped Android device is a very simple endeavor, as there are several apps that can handle this to the user's preference. For most of the common apps, you can either tap the screen or swipe it to turn pages forward or backward. You can also change font sizes, colors, and types if you so choose. Because eBook files are so small, they're very easy to store on your device without worrying too much about how much space they take up on your hard drive.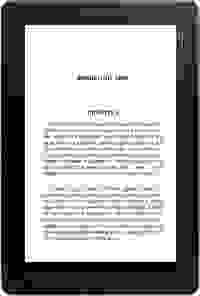 Whether you're buying eBooks from Amazon or another vendor, the process is largely the same no matter where you get your eBooks. Once you've registered an account with your merchant of choice, you enter in your billing information and credit card. Once you've done this, you can simply tap the "purchase" icons and your account will be automatically be charged for the purchase. Because eBooks are generally tiny files, it won't be long before you can read your book.
One of the really great things about owning an Android tablet is the ability to download new eReader apps in the Play Store. If you find that any of your titles don't work on your new tablet, you can always download an eReader that can handle the file format, or you can convert them using a service like Calibre.
If you're more of a news junkie, there are also several apps and other ways to subscribe to your favorite periodicals. You can either set up a subscription through an eBook vendor like Amazon, or you can download an app like Google's Currents or Flipboard to keep track of news on your tablet.
Any tablet running Android 4.0 and above comes with the Google Play Music app already installed on it. Using this app, you can stream your library from Google's servers, buy and manage new additions to your library, and make playlists. While listening to your music, you'll note that all the basic controls that you'd find on any media player are there: a play/pause icon, track forward/backward, and a scrub bar for quick searching.
If these controls don't satisfy your needs, you can always download an alternative music player from the Play Store if you wish. Many are free, but for the premium options like Poweramp, you'll need to shell out a couple bucks.
Google Play Music has a very attractive way for you to thumb through your music: a cover flow. If you would rather have a list, you can do that too, but if you remember thumbing through your vinyl collection, the cover flow is a good way to bridge that experience with that of your tablet.
Android 4.0 (Ice Cream Sandwich) has a very convenient stock video player built into the operating system that appears over your content as a semi-transparent overlay that disappears after you stop using it for a couple seconds. The controls are very basic: a play/pause icon, and a scrub bar will allow you to perform most of what you want to do with your clip.
Videos can be stored locally on the device, or you can keep a library on the Google Play Store through the Play Movies app. While you do have that big hard drive (for a tablet), it is nice to keep some of those files elsewhere to clear up room for other things.
Much like how Android deals with file formatting issues with music and eBooks, you can always download a new video player if you find that part of your library isn't supported by the existing codes on your device. Moboplayer and MX Player are apps that support most video formats used on a tablet, and those can be found in the Play Store if you're looking for better file support.
Google has long since acquired YouTube, and as such, just about every tablet on the market with an Android logo somewhere on the packaging has the YouTube app running on it. You can stream video clips, manage your account, or power through existing video playlists regardless of the content.
While it can give you up to 5 hours and 19 minutes of video playback, the is a little on the weak side for battery life. It should be enough for a movie while the TV is in the shop, but not much else. This result was found by turning all wireless off as well, so you can expect battery performance to go down if you like to stream movies rather than load them onto the hard drive.
Included in the software for the are two apps: GMail and an email app. The second can sync your POP, IMAP or Exchange email inboxes with your tablet. The other is strictly for your GMail account that you can set up any way you'd like. Both apps can compose, organize, and send emails with or without attachments.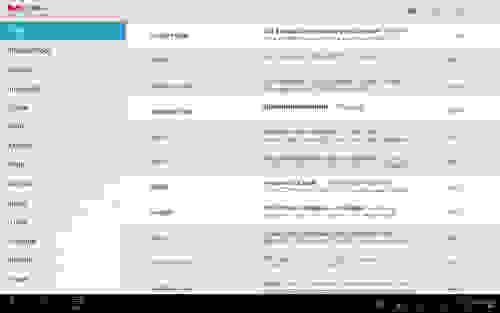 Android 4.0 is the last Android operating system that has a different browser than Google's Chrome software, but you can even install that from the Play Store if you wish. The stock browser is actually a very good way to surf the web, as it has most of the controls that you come to expect, sans a few of the advanced options. You can use multiple tabs, windows, and even cache pages.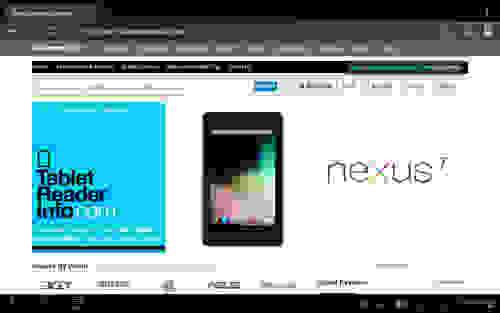 Because the runs close to what is considered "stock" Android 4.0, it is able to run just about any app in the Play Store. Want to run Adobe's tablet version of Photoshop? All that's in your way is money. Same goes for the literally thousands of other apps that can be found in one of the largest app stores for tablets.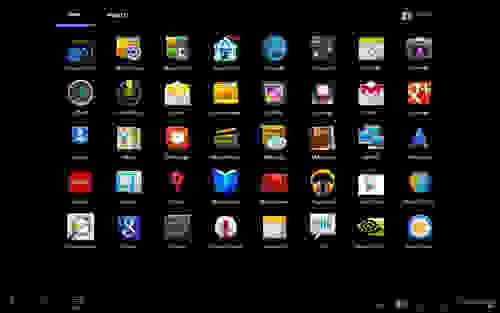 Other features of the include a GPS with navigation via Google Maps, Google's streaming services and content stores, sharing data over bluetooth, a camera, the full Google suite of apps, and full access to the Play Store. Enterprising tablet owners can even root their tablets, but this may or may not concern you if you're looking to use a tablet as a media consumption device.
Device & Specs
From a hardware standpoint, the _should} stack up favorably to the iPad, but it has its own idiosyncracies. Both have a camera, both have GPS, and both offer bluetooth connectivity. However, the Asus is built to slightly out-spec the iPad.
Screen
While they each have impressive screens, the iPad remains king with its higher DPI, and better color gamut.
Battery
The iPad also has the better battery, lasting quite a bit longer than the does in almost every activity. Keep in mind that it also takes forever to charge, as well, though the does not.
eReader
If you're looking for a tablet to do some heavy eBook reading, the iPad lasts a significant time longer than the does.
Internet
Here the tablets are wildly different, as they not only have different applications and software, but the recent transition to iOS 6 by Apple has given us some growing pains to observe. For example, the first version of their maps app to replace Google's was comically bad. The kinks will get ironed out eventually.
Device & Specs
There are several spec bumps in the screen, processor and internal storage, but the is very similar in look and operation to the Transformer Prime. The GPS is still a little on the wonky side, but it's at least a bit better than it was on the first two Transformers.
Screen
With a higher DPI, and resolution, the screen of the will be more legible than that of the Transformer Prime. Unfortunately, the Prime also has a better screen brightness, and similar color gamut.
Battery
Hands down the Transformer Prime has the better battery life. The , on the other hand, is rather lackluster overall in this comparison.
eReader
Both function fairly passably as eReaders, but it wasn't their intended purpose. Neither is ideal for this.
Internet
Not surprisingly, both have extremely similar internet features, as they run the same operating system, and they also have similar wireless communication standards.
Device & Specs
Obviously, a 7-inch tablet is going to be much different than a much larger one, but that doesn't mean the Nexus7 is any less impressive: its processor, internal storage, and screen go toe-to-toe with the larger tablet in many respects, and even exceed its performance in others. However, the 7-inch form factor isn't for everyone: many people prefer the larger 10.1-inch size, and will make their decisions based on that.
Screen
While the screen on the Google tablet is about half the size of the 's, it has a better color gamut, great DPI, and good contrast. If screen performance is your thing, only the new iPad tops the Google tablet so far.
Battery
Perhaps because of its smaller screen size, or maybe it's just because it has an oversized battery, the Nexus7 lasts longer in both reading eBooks and watching videos by a large margin.
eReader
Because of its smaller size, the Nexus7 functions very well as an eReader, and its battery allows you to read for much longer, too.
Internet
Given that the Nexus7 is supported by Google and has the latest and greatest hardware and software features (including NFC), it's hard to compete. Unless you actually want to use flash, which is not supported by Android 4.1 and above. While users who like to watch flash animations might lament this fact, they can still get them on devices runningAndroid 4.0 and earlier (like the ).
Despite the promised dramatic boost in tablet performance by Asus, their falls short in some areas. Now that the newest generation of tablets are starting to have better screen and battery performance, it's a little perplexing to see a tablet with so much hype from the Android community fail to dazzle, especially when another tablet Asus manufactures makes waves in many respects for less than half the cost.
That's not to say that the tablet is bad, as nothing could be further from the truth: the processor and internal memory are allegedly the best Asus has to offer at this point. The ability to add a keyboard dock with additional battery and USB ports is pretty huge, and It definitely gives the tablet a massive upside if you're looking for a little more brawn and flexibility.
If you like the Android experience, are looking for raw power, and think you could benefit from the 's capabilities, the pricetag is absolutely worth it. Keep in mind, that the fills a niche use for a tablet, so if you're primarily looking for a media consumption device, you may want to look elsewhere.
Meet the tester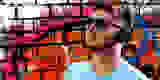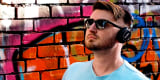 Chris Thomas
Staff Writer, Imaging
@cthomas8888
A seasoned writer and professional photographer, Chris reviews cameras, headphones, smartphones, laptops, and lenses. Educated in Political Science and Linguistics, Chris can often be found building a robot army, snowboarding, or getting ink.
Checking our work.
We use standardized and scientific testing methods to scrutinize every product and provide you with objectively accurate results. If you've found different results in your own research, email us and we'll compare notes. If it looks substantial, we'll gladly re-test a product to try and reproduce these results. After all, peer reviews are a critical part of any scientific process.
Shoot us an email