Due to the smaller form factor and the lightness of the tablet, the is very easy to hold, and does not cause fatigue over time.
While the home screen does not allow you to tilt into landscape view (like almost every app), you can shift your grip based on the app you're running. It seems to be more comfortable to hold in a portrait orientation with one hand, though your mileage may vary.
Google crammed _so much_ into its tiny body.
Google gave its a 6 x 3.75-inch display with a resolution of 1280 x 800, netting it a pixel density of 213 PPI (pixels per inch), which is very dense for a tablet that will most commonly be used at a fair distance away from your eyeballs. Due to its size, if held at the correct distance, the 's pixels cannot be seen to the naked eye (unless you have "better than perfect" vision).
Perhaps one of the best things about the is the fact that Google crammed so much into its tiny body. Not only does it have Bluetooth connectivity for peripherals, but it also has an 802.11n wireless card and near field communication (NFC) to enable the use of NFC tags. While there is no microSD card or HDMI out, this tablet seems to have the hardware for some more interesting wireless capabilities.
May not have a camera, but still loaded with features.
Because the number of physical buttons is limited to the volume rocker and power button, most of your interaction with the tablet will be governed through the capacitive touch screen, which is not only responsive, but is supported by an operating system that makes the most of it. When unveiling the newest iteration of Android (Jelly Bean), Google revealed that they had been working on a way to make their interface work better, and all the hype is true: Throughout the day there was not one single hiccup in performance, not one stutter. Google's experiment, called "Project Butter," delivers.
It creates a fantastic image that makes individual pixels extremely difficult to see.
The is built around a 6 x 3.75-inch backlit IPS LCD display with a capacitive touch screen that is not only responsive, but quite beautiful. Because its pixel density is quite high for its size, it creates a fantastic image that makes individual pixels extremely difficult to see. Strangely enough, it does have some contrast errors that lead to some bizarre artifacting in gradients, but its color accuracy is the best in the realm of Android (even though it lags a little behind the iPad).
Google's searching by voice commands also got a major upgrade in Jelly Bean, as it can understand a wide range of accents and a few languages, most often coming back with relevant information. With the NFC feature, you can create tags that will make your tablet perform certain functions (like handing out a Wi-Fi password) by tapping the to a programmed NFC tag.
As it sits right now, this tablet has the best battery life on the market so far, including the iPad with its behemoth battery inside. It seems that the 4325mAh battery is very big for a 7" tablet, and consequently, it allows you to take this tablet anywhere. You could even take this on an intercontinental flight to Europe from North America, and chances are good that it would last most of the way, if not the whole time. Asus and Google really loaded this thing.
Who says you can't get a lot of tablet for less than $200?
At the $200 price point, the has a lot to offer that isn't even met by many $500+ tablets. With impressive hardware and fantastic software, the budget option from Google does not seem like a bargain-bin tablet at all, as it outperforms most tablets in many areas regardless of price.
By outperforming every other Android tablet in color performance, having a very high PPI, and no major issues, this tablet is currently the best of the best in the realm of Android at the moment: If you're looking for a media consumption device, this is it. If you're looking for a bunch of hardware options like HDMI out, or additional storage, you're out of luck.
As far as the battery goes, it's the best we've seen so far.
As far as the battery goes, it's the best we've seen so far. If you want to watch videos on an airplane, you can reasonably expect to enjoy your for almost 11 hours assuming you have your movies pre-loaded and the Wi-Fi off. While the battery itself isn't large relative to the iPad, it's very appropriately sized, and should keep you entertained longer than any other tablet on the market as of the publication of this article.
All in all, this is a tablet that makes the most of its limitations. While it isn't the top performer in every category, it certainly packs a performance punch for an extremely low price. If you passed on the Kindle Fire because of its limitations, you should know that the costs the same, but is top of the line. This is easily the best bang for your buck in the tablet arena right now.
Sure, you don't expect a lot when you don't pay a lot, but the Nexus7 is the exact opposite: Google crammed it with everything but the kitchen sink.
Pixel dense, and with the best color performance of any Android tablet.
Google gave its a 6 x 3.75-inch display with a resolution of 1280 x 800, netting it a pixel density of 213 PPI (pixels per inch), which is better than the last generation of tablets, but not quite a "retina" display. However, the has the best color gamut of all Android devices tested to date by a huge margin. While it does have the usual shifting of blues and reds, the color error is much, much lower than it is on 99% of all other Android tablets. If you're looking for an Android tablet with the best screen, here it is.
Even though the peak brightness of 340.8 cd/m2 isn't all that fantastic, it should be bright enough for most home use. Coupled with the fact that it has a black level of 0.42 cd/m2, the Google Nexus7 has a fairly good contrast ratio (811:1) in comparison to most tablets, meaning there should be a fair amount of detail preserved in different lighting environments in your media.
Like most tablets with an LCD screen, the is highly reflective. Sending back 11.65% of all light back at the user, the doesn't reflect as much light as other tablets, but the ill effects of bright light are worsened by a sharp reflection pattern, and the tablet's average peak brightness.
Holy moly! This is a fantastic battery.
We apologize for taking so long with the battery tests, but it happened that way because it takes a really long time for the battery to discharge even at full brightness. In our tests, the was able to last 11 hours and 8 minutes playing a video on repeat, and it was able to read War and Peace for 8 hours, 15 minutes before dying.
As usual, we tested the tablet with all wireless turned off and the backlight cranked, so your mileage will probably vary if you keep Wi-Fi on, tether a device, or lower your backlight. However, should your battery run out, you'll be able to get a charge on there in no time, so it's not something catastrophic to worry about.
Meet the tester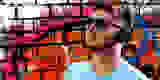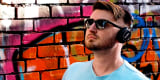 Chris Thomas
Staff Writer, Imaging
@cthomas8888
A seasoned writer and professional photographer, Chris reviews cameras, headphones, smartphones, laptops, and lenses. Educated in Political Science and Linguistics, Chris can often be found building a robot army, snowboarding, or getting ink.
Checking our work.
We use standardized and scientific testing methods to scrutinize every product and provide you with objectively accurate results. If you've found different results in your own research, email us and we'll compare notes. If it looks substantial, we'll gladly re-test a product to try and reproduce these results. After all, peer reviews are a critical part of any scientific process.
Shoot us an email