Android—especially on tablets—has long been a Wild West of sizes, shapes, specs, and software, with every manufacturer heading in different directions and ultimately failing to get anywhere. With less of an emphasis on simply having the biggest, baddest tablet in the room, it's no surprise that Google has finally dedicated time into filing down some of Android's rougher edges. With Android 5—codename Lollipop—Google has finally brought a primetime-ready operating system with an incredible mix of stunning design and frictionless code.
The celebrated Nexus 7 may leave big shoes to fill, but Google's Nexus 9 ($399 MSRP) fills them admirably. The tablet isn't a revolutionary leap forward, but it is a fantastic showcase of what's to come with Android's latest iteration. After what we've seen in the lab and at home, it's hard not to be a sucker for Lollipop.
Serious design for a serious tablet
When designing the Nexus 9 in tandem with HTC, it's very clear that Google wanted to build on the success of the LG-made Nexus 5's design. The chassis borrows a soft-touch rubberized coating from the phone, while the brushed-metal edges of the tablet are similarly angled to fit into the crook of your thumb. The hallmark Nexus logo found on the 7, 5, and 10 is also found in the middle of the monochromatic sea of otherwise uninterrupted backing.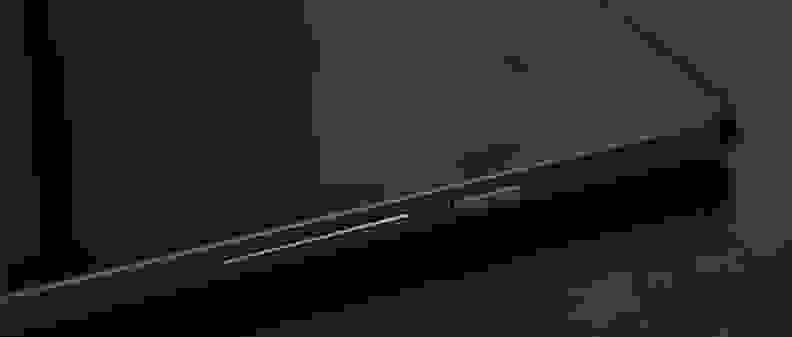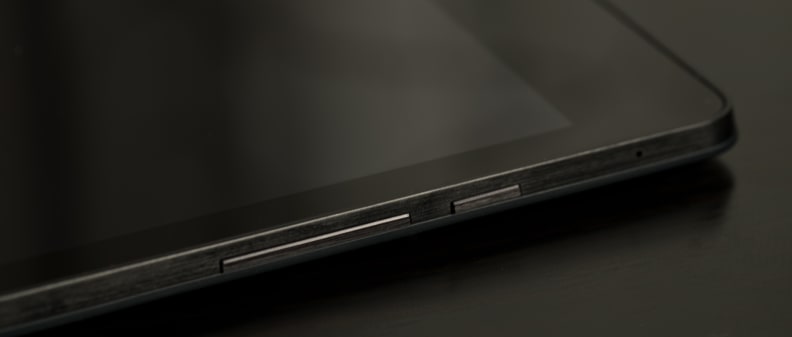 There are a few key differences from the Nexus 5, however, and many of them center around the rather radical departure from traditional Nexus tablet design. For better or worse, Google and manufacturer pal HTC elected to equip the Nexus 9 with a 4:3 aspect 1536 x 2048 LCD. We've gone in-depth on the advantages of 4:3 on the Apple iPad Air before, and it really comes down to what kind of content you want to watch. 16:9 and similar displays are much better for watching video content, while 4:3 displays give a better experience when viewing web content and photos in both landscape and portrait mode.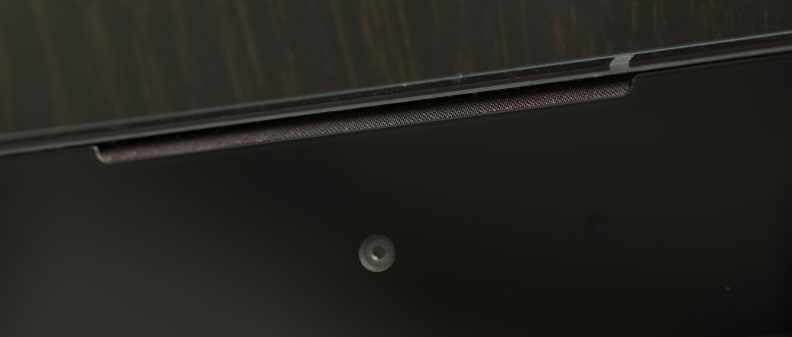 Buyers coming from the Nexus 7 or other 16:10 tablets might get frustrated with the letterboxing on videos, or the slightly improper aspect for reading comics. But otherwise 4:3 is a tried and true aspect ratio, with Apple proving that it's possible to produce a tablet with mass appeal that doesn't offer the best video playback experience.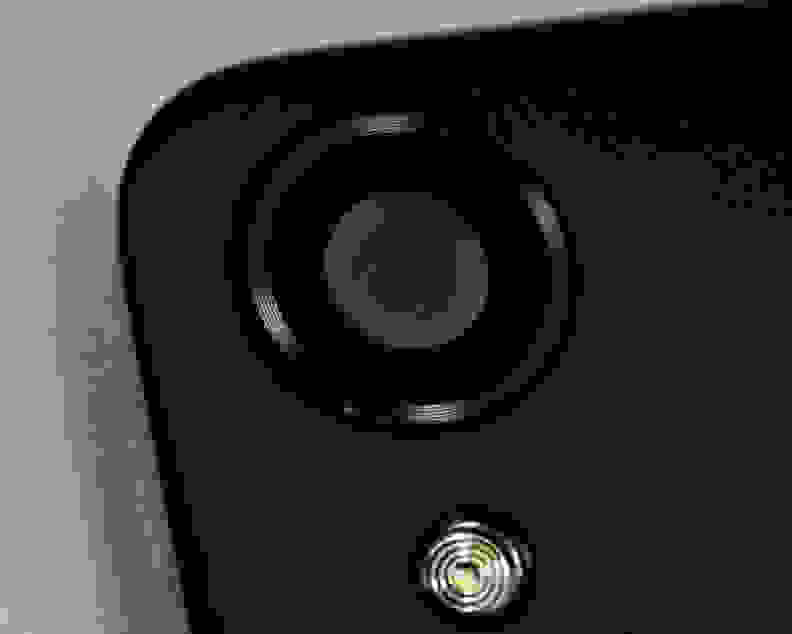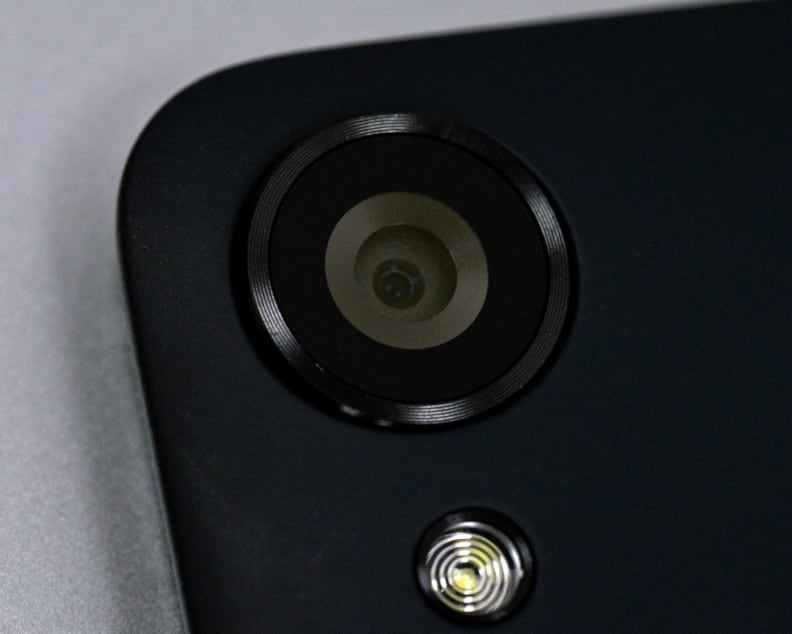 All that aside, Google and HTC did get the little things right on the Nexus 9. Speakers return to the front of the tablet where they had been missing on the 7. This eliminates the need for the annoying hand-cupping needed to direct sound at the user—something Apple still doesn't do. Additionally, all the normal features are on the tablet—standard microUSB cable for file transfers and charging, a notification light, user-facing camera, and unobtrusive side-mounted physical buttons. If you're looking for expandable storage through a microSD card slot, you're out of luck, however.
Though Google didn't give their new tablet's camera a lot of R&D love, that's really okay. It should be obvious, but you shouldn't be using your tablet as a primary camera anyway. Though there are apps out there that require the use of a rear camera, the one on the Nexus 9 is more than good enough. Even the user-facing camera is perfect for video chatting—just don't expect DSLR quality.
Under the hood, Google dropped in NVIDIA's brand new powerhouse K1 processor along with 2 gigabytes of RAM, making this a serious contender when it comes to processing power. Working in tandem with much more efficient software, this is a force to be reckoned with.
If you're worried about how the screen of the Nexus 9 stacks up to the venerable iPad, don't. With the exception of gamma, the Nexus 9 beats the pants off the Apple slate when it comes to pixel density, color performance, and contrast.


Speaking of, the Nexus 9 has a black level of 0.35 cd/m2 , with a peak brightness of 431.11 cd/m2 —giving the tablet an impressive 1232:1 contrast ratio. While that's narrow compared to OLED screens and televisions, for a tablet that's none too shabby.
Color performance is similarly good—the gamut holds close to the Rec. 709 standard—the internationally agreed-upon standard for color space for HDTVs—very well. Outside of some shifted blues, the white point is great, and the rest of the gamut is about where it should be.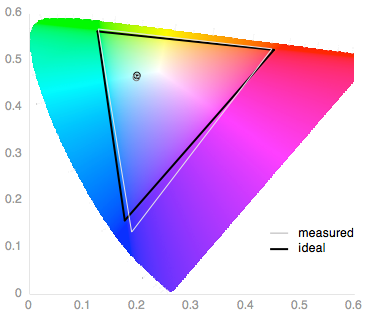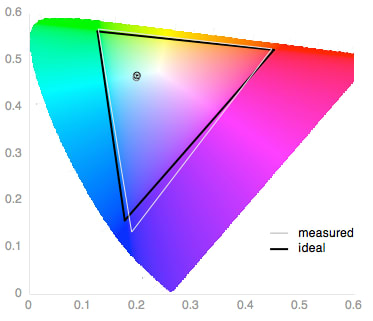 The transition from black to white—what we call gamma—is a bit of a mystery, however. In our labs, we measured a gamma of 1.86—a positively baffling result. Normally we look for the slope of the line to be around 2.1 to 2.4, and many OLED screens have shot for 2.4, but we haven't seen a screen with gamma this bizarre since... Apple's OSX 10.6 Snow Leopard. It's definitely a strange philosophy shift, but it's not out of left field. A shallower gamma means midtones and shadows are a little brighter than they would be on a screen with a gamma of 2.2. Nothing huge, or glaring. Just a philosophy shift.
Sweet software makes for a smooth user experience
It's always a little odd to review tablets from a hardware perspective, given that software optimization is usually the most important part; a more powerful tablet with poor software can easily be outclassed by a lower-specced slate if the OS is better. For Android, the Nexus tablets often accompany landmark versions of Android, showing what the operating system is meant to look and feel like. The Nexus 9 continues this trend, offering an untouched version of Android Lollipop, the most comprehensive update Android's received in years.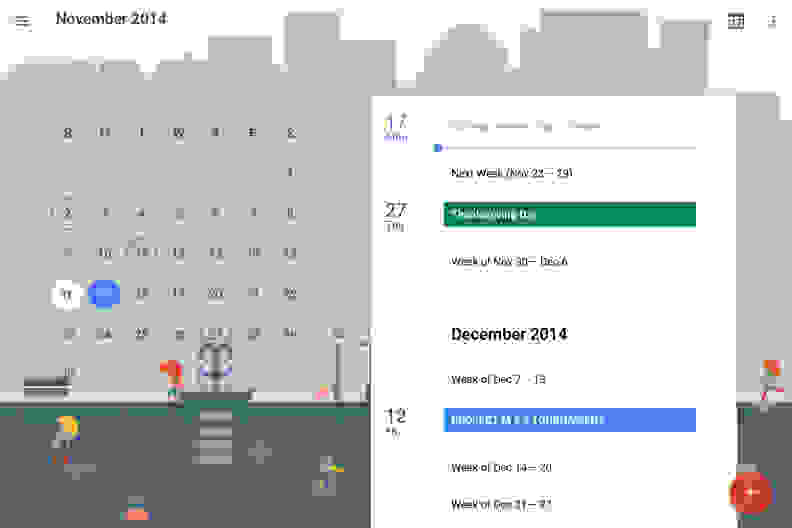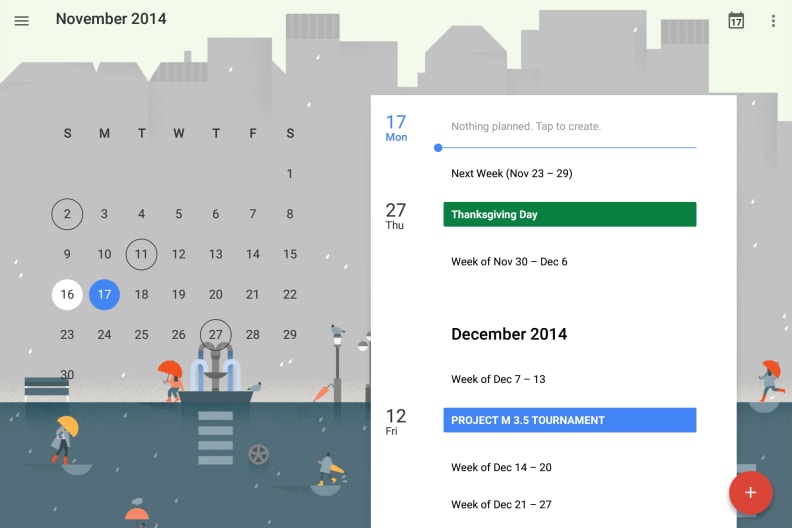 For starters, the operating system has a complete aesthetic redesign—what Google calls "Material Design"—that permeates every system app, Google app, and even the Play Store. Material design is meant to evoke the tactile feeling of using physical objects, while still adhering to the more attractive and minimalist flat design principles that have dominated recently. Google's completely redone the core Google Services apps (such as Maps, Mail, the Calendar, and more), and they're universally better looking. As more and more developers start using the new standard look, all your favorite apps will follow these design guidelines, making for a seamless and visually stunning experience.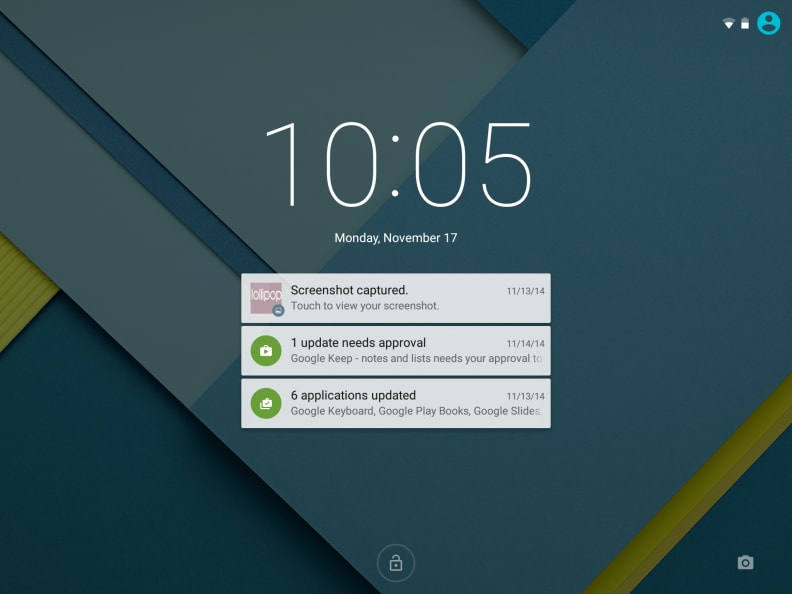 Google didn't just give Android a fresh coat of paint and call it a day, though. Under the hood, it got a complete overhaul. For each release, the Android team generally focuses on a major sore spot of the previous Android to fix. This time around they focused on updating the software's aging underpinnings (its runtime)—while also boosting battery life.
Project Volta, as it was called, aimed to all but eliminate the persistent and annoying "wakelocks" that would drain battery life while the device's screen wasn't on. For the most part, the project succeeded. There are still some apps that will misbehave, but because the operating system prioritizes functions while asleep, you're left with a battery that'll last you much longer overall.
Additionally, Google switched their runtime over from Dalvik to Android RunTime (ART for short). Though I'm going to skip the salaciously nerdy details here, ART offers better app performance, as well as a reduced memory footprint. This may not get Android running buttery smooth on ancient devices, but it'll allow Android devices to simply do more with less.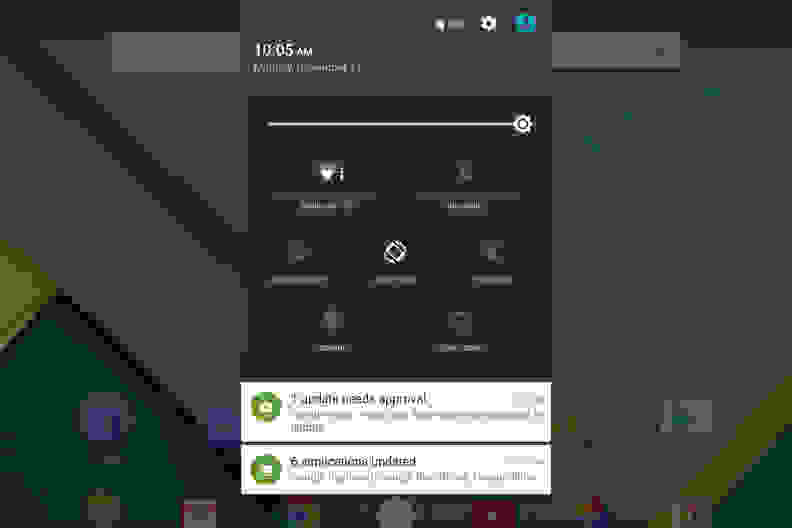 On top of all that, Google borrowed features from its OEMs—a battery saver mode, a clone of Samsung's Knox security, and Motorola's always listening voice commands. It's a mix of all the best each manufacturer has to offer, but without any of the cruft. Ultimately what you're left with is an attractive operating system that is customizable, runs smoother, and is much more attractive and unified than past versions of Android.
Like every other nexus before it, this tablet has rock solid battery life. Chock it up to having zero cruft, the new way Android 5 handles its memory, or maybe its battery is just that good. Any way you slice it, the cell in the Nexus 9 is more than adequate for just about anything you throw at it.
In our video rundown test, the slate was able to play Santa Claus Conquers the Martians on repeat for 7 hours, 54 minutes straight. That's pretty impressive, if existentially horrifying. Similarly good was our eBook battery test—the Nexus was able to keep it together for 8 hours and 46 minutes straight even with a backlight on full.
Your mileage will definitely vary if you do things like turn the backlight down, flip on WiFi, etc. Some users reported a WiFi bug, but Google was quick to squash that problem through a rather speedy update to their hardware. We haven't subjected the tablet to our punishing web browser test yet, but don't you worry—that's coming soon.
An ideal platform for Google's new baby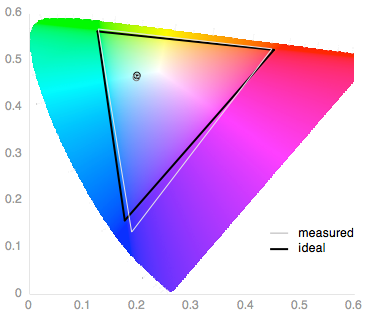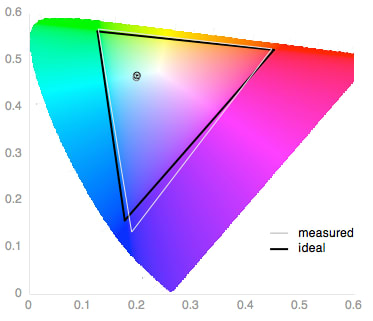 So the Nexus lineup got brand new hardware along with a tasty new version of Android, but how does it stack up to other hardware on the market? If you're a gamer, it crushes everything but the NVIDIA Shield tablet. If you don't play more intensive games, the Nexus 9 will still hold up extremely well in most areas. This is one of the best tablets we've ever tested, but I'd be remiss if I didn't point out a few sore spots.
First up is the screen. While the Nexus 9 uses a brilliant display with a wide contrast ratio, the transition from black to white (gamma) is a bit wonky. Not bad, per se, but odd. The rest of the performance metrics are stellar: it has better color, black levels, and contrast than the Nexus' iPad competitors—no small feat. Some users have noted a "light bleed" issue at the top of the screen with early models, but in our unit it was minor at worst. Sample variation could occur, however, so it's something to watch out for.
But what really sets the Nexus 9 apart from its predecessors is the guts inside. Included inside is the Tegra K1, an Nvidia chip that leverages that company's experience designing high-end graphics cards for PCs. It has loads of potential, even if early results haven't quite lived up to expectations. In the Nexus 9 it more than held its own, even when compared to Apple's latest and greatest.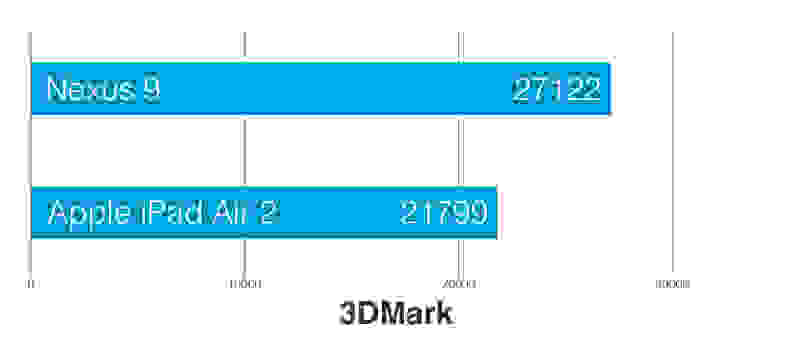 Holistically speaking, the K1 keeps pace with the iPad Air 2's A8X chip, but there are two very different philosophies at work. The Apple A8X definitely goes out of its way to be able to crunch as much possible data in a single core as possible, while the K1 is purpose-built for handling advanced, multi-threaded applications for things like games with advanced graphics.
For each targeted benchmark we ran, both chips screamed past the competition, but didn't really set themselves apart from each other unless the test was centered around each chip's strength—the K1 drubbed the A8X in 3D rendering, the A8X creamed the K1 in floating point operations. The end result is something of a draw, though for your particular needs one may be better than the other.
Normally when you see high-powered results like these, there's a massive catch: battery life. It's been common wisdom for a long while that more horsepower under the hood will mean worse gas mileage, but here we see Android's latest improvements really shine. In our labs, the Nexus 9 fared well both our eBook and video battery tests—topping 8 hours, 45 minutes and falling short of 8 hours respectively. With more intensive benchmarks it didn't hold up quite as well, however, but for casual tasks and video watching the Nexus 9 performs admirably.
Lots to discuss here, so I won't mince words. The NVIDIA Tegra K1 is an awesome chip that keeps pace with Apple's latest A8x, but it's geared to do very different things. Because this is a graphics-geared piece of silicon, it's no surprise to me that it does very well with rendering 3d graphics.
However, it does tend to fall behind in regular ol' data processing. Nobody's going to use a Nexus as a complete workstation, so this problem is overblown. The fact of the matter is, Apple very recently set an enormously high bar here, and it's going to be quite a while before mobile devices catch up. However, you could always go the Windows 8.1 route and snag a Surface Pro 3 if processing power is your chief concern.
Every bit as iconic as the Nexus 7
It's no secret that critical reception of the new Nexus 9 has been inconsistent at best. Some people love the Nexus 9, but others have found their review units to be less than stellar. For our part, the Nexus 9 is simply one of the best tablets we've ever seen. It's light, it has a beautiful new version of Android, it has a screaming fast processor, and it has battery life that contends quite easily with Apple's latest iPad Air.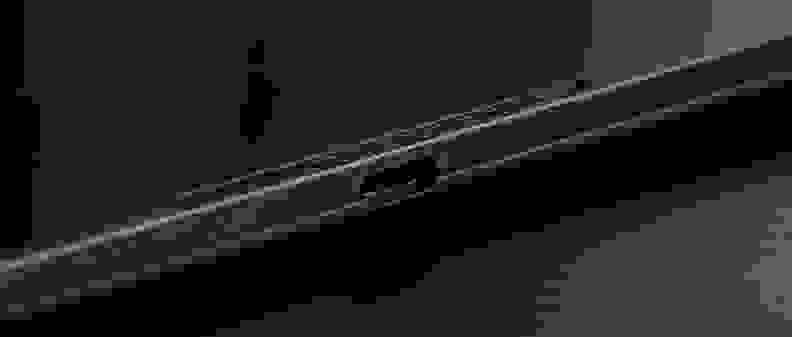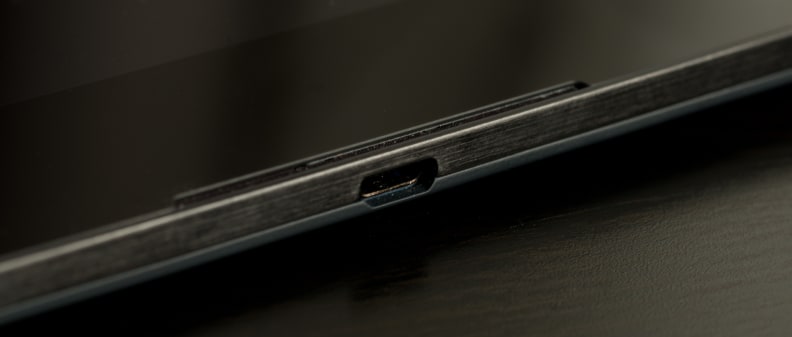 In the lab we were impressed by the benchmarks as well as the excellent battery life, but in real world use the star of the show is Android Lollipop. It's a ground-up rethink of Android that retains all the customizability and flexibility of the operating system but with a far more unified design ethos. And as a Nexus device, the Nexus 9 will continue to receive Google's love with fresh updates for years to come. Only Apple's stable of iPads reliably get that kind of support for the long haul, and it's hard to put a price on that.
In nearly every way, Google and HTC's latest tablet lives up to the excellent name of previous Nexus devices. The one area it doesn't? Value. While the Nexus 7 tablet and Nexus 5 phone have long been synonymous with excellent performance at an excellent price, the $400 Nexus 9 lands very close to Apple territory.
And for everything we love about the Nexus 9, that's a tough price to swallow considering the slicker iPad Air 2 is only $100 more, with its metal-clad chassis and no-fuss interface. By going slightly more expensive the Nexus 9 is a more luxurious showcase for Google's brand-new version of Android. Though some buyers won't want to stray from iOS for any reason, Google's gambit appears to have paid off: the Nexus 9 is downright excellent.
The battery life is stellar, the screen is top-notch (for an LCD), and it's easy to be a sucker for Android Lollipop.
Which isn't to say that the Nexus 9 is for everybody. Lovers of iOs will find just as much to love about Apple's new tablet, and may want to even go with the Apple iPad mini with Retina Display to enjoy a lower price and better battery life. The Samsung Galaxy Tab S 8.4" is also excellent, bringing a beautiful OLED display to the tablet and a better aspect ratio for watching videos.
In the end, the Nexus 9 is simply one of the best all-around tablets we've ever tested. It dares to do what most Android tablets have avoided for years: stand toe-to-toe with Apple's premier tablet. It doesn't beat out the iPad Air 2 in every category, but with Lollipop in tow it represents a reasonable alternative for the right buyer.
Meet the tester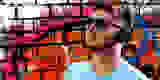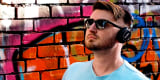 Chris Thomas
Staff Writer, Imaging
@cthomas8888
A seasoned writer and professional photographer, Chris reviews cameras, headphones, smartphones, laptops, and lenses. Educated in Political Science and Linguistics, Chris can often be found building a robot army, snowboarding, or getting ink.
Checking our work.
Our team is here for one purpose: to help you buy the best stuff and love what you own. Our writers, editors, and lab technicians obsess over the products we cover to make sure you're confident and satisfied. Have a different opinion about something we recommend? Email us and we'll compare notes.
Shoot us an email