A stupendous spec list, fantastic software, and great form factor make this a formidable tablet.
While the 's body is made of plastic, it allowed Samsung—the manufacturer tapped by Google—to put a rubbery coating on the back of the tablet, allowing for much easier grip. The tablet is a bit on the heavy side, but overall isn't that difficult to handle without fatigue. You may find that you periodically cover the speakers on the front with your thumbs by accident, but Samsung has yet to figure out a good placement for those.
Android 4.2 offers a wide array of gestures, though most of those are app-specific.
Because there are so few physical controls on most high-end tablets, most of your interaction occurs through the touchscreen. Android 4.2 offers a wide array of gestures, though most of those are app-specific. For general controls, there is an ever-present bar on the bottom of the screen with back, home, and recent apps icons no matter what you have open, allowing you to quickly control your tablet in a way that is the same across all apps.
There are also two unique drop-down bars: notifications on the left and settings/controls on the right. Google didn't change the notifications bar all that much, but the stock Jelly Bean notifications bar lets you interact with each event cataloged therein. For example, you can send canned responses to email without opening the app, or you can dismiss them with a swipe of your finger.
New to Android Jelly Bean is a keyboard that incorporates many of the best features of Swype right in the stock software. Don't like hunting and pecking on a large keyboard? Swipe your finger to each letter without removing it from the screen and type much faster! There's also the option of voice-typing, and Google's program actually does an impressive job of making this a viable solution—just remember to enunciate so the program can transcribe what you're saying accurately.
This Nexus comes loaded for bear.
One of the things that owners of the will find out over a long period of time is just exactly how much is crammed into the tablet. For example, not only does it have Bluetooth 4.0 for pairing accessories like keyboards, but it also has 802.11n wireless internet, a micro-HDMI and micro-USB port, a 3.5mm audio jack, a barometer, GPS for navigation (you can cache maps along a pre-planned route so you can use this in the car), and near-field communication. The last of these (NFC) can be fun, though its most popular application is the Google Wallet app, which you really can't use with the : It's too damned big to use in a store.
Perhaps the most interesting thing is how each of those capabilities is used on the tablet. Unlike iOS, Android has many apps that focus on replacing proprietary functions to give the user the choice of how they connect their devices. For example, if you don't want to use a USB cable to transfer files, you can always use the free app AirDroid to do so over your network. You can also make use of collaborative document editing and sharing for free with Google's Drive app that integrates with GMail. Be sure to explore some of these options if you do grab an Android tablet.
A low contrast performance and poor color gamut rain on the Nexus10's parade.
Measuring in at 8.5625 x 5.375 inches, the 's display is thoroughly average among the larger tablets out there in terms of gross size, but it has impressive measurables like a bright screen and unprecedented pixel density. Couple that in with an anti-glare coating, and you've got yourself an impressive screen with an unusual LCD. Instead of an IPS (in-plane switching) display, it uses a plane-to-line display (PLS) that increases viewing angle and potential brightness. Unfortunately, a low contrast performance and poor color gamut rain on the 's parade.
A solid tablet platform, but with some strange shortcomings.
If you're looking for Android's answer to the iPad, the is it. With a higher pixel density, the newest software, and a slew of features, the makes a statement amid a large number of tablet releases.
A dearth of tablet-specific apps will continue to frustrate Android users for the time being.
While it is true that this tablet is an impressive piece of hardware, there are a couple strange deficiencies that are a little surprising in the performance department. For example, the color gamut is very lacking in comparison to even that of the Nexus7 , and a dearth of tablet-specific apps will continue to frustrate Android users for the time being, essentially wasting that pixel-packed display.
All that being said, the most recent upgrade to Android Jelly Bean (4.2) offers a crazy amount of inventive and captivating features, all with the same customization and pedigree of a stock Android device. Don't like something? Change it! Love another feature? Make it better! Additionally, you will always have the latest and greatest version of the Android operating systems, as Google's Nexus program practically ensures it. There is no other Android tablet save for the Nexus7 that offers this kind of longevity and feature arsenal.
If you are curious about making the leap to an Android tablet, there's never been a better time than now after the latest Nexus line of tablets and phones have been released. While they're not perfect, they do offer quite a lot for the price tag, and it's hard to argue when it's less expensive than its nearest competitors of any operating system.
The Nexus10 has loads of impressive stats, but uses a screen that, while amazing in some areas, is terrible in others.
Super high resolution, but very uninspiring performance.
Despite the 's high peak brightness of 432.48 cd/m2 the contrast ratio of the tablet is cut short by the bright black level of 0.64 cd/m2 . A wide contrast ratio (anything above 1000:1) is important in order to display a large number of values in greyscale for picture detail, but when it's narrow (for example, the 's 686:1 ratio), your picture will look washed out.
The 's color performance is bad, especially when you consider just how far other displays have come in the last year, including the Nexus7 . While the white point is just about where it should be, none of the reds, greens, or blues are in a good spot. Reds and greens are undersaturated, meaning the deepest values of each are not as intense as they should be, and blues are shifted wildly to a more cyan-ish color.
By cramming in 2560 x 1600 pixels into a display that occupies 8.5625 x 5.375 inches of real estate, the has a pixel density of 299 PPI (pixels per inch), which is very impressive for its size. What does this mean for you? Well, in addition to being able to view high-resolution media on a large screen with no visible pixel lines, you'll have one of the most crisp screen images available to tablet owners. Though it's an uncommon feature, the actually has an anti-reflective coating that does a fairly good job at dispelling annoying reflection patterns from your screen. Only reflecting 3.8% of ambient light back at the user, the 's screen is friendly to a wide array of lighting conditions.
Not a bad battery, but it spends a lot of its juice pixel-pushing.
After subjecting the to a series of battery tests, we've concluded that it does a fairly good job of maintaining a charge, though the screen is a bit of a power hog. In our labs, the was able to read War and Peace for 6 hours, 39 minutes, and it was able to play one of the worst movies of all time for 5 hours, 57 minutes. Because we perform these tests at full backlight and all wireless/extra processes disabled, your mileage may vary in terms of battery life, and in fact we experienced this for ourselves.
There are many strategies you can use to increase your battery life, like turning down the backlight, but one of the many different capabilities that you earn by buying a Nexus device is the ability to root it and install your own ROM on there. Some of these have been purported to use less juice for basic tasks, but of course, doing this comes with its own risks. If you don't know what I'm talking about, you should probably not venture out into the world of hacking your tablet until you learn a bit more.
Meet the tester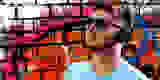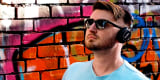 Chris Thomas
Staff Writer, Imaging
@cthomas8888
A seasoned writer and professional photographer, Chris reviews cameras, headphones, smartphones, laptops, and lenses. Educated in Political Science and Linguistics, Chris can often be found building a robot army, snowboarding, or getting ink.
Checking our work.
We use standardized and scientific testing methods to scrutinize every product and provide you with objectively accurate results. If you've found different results in your own research, email us and we'll compare notes. If it looks substantial, we'll gladly re-test a product to try and reproduce these results. After all, peer reviews are a critical part of any scientific process.
Shoot us an email