Meet the HTC EVO View 4G, an entry-level 7 inch tablet for use either WiFi only, or on the Sprint network. While it doesn't exactly wow with a mediocre performance, it is light and portable enough, while suffering few setbacks from a software standpoint. If you're looking for a good deal on a 4G tablet that won't break the bank, and can live with having an imperfect machine, the EVO View warrants a look.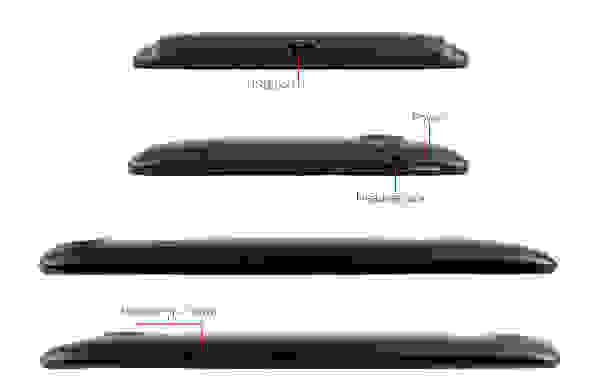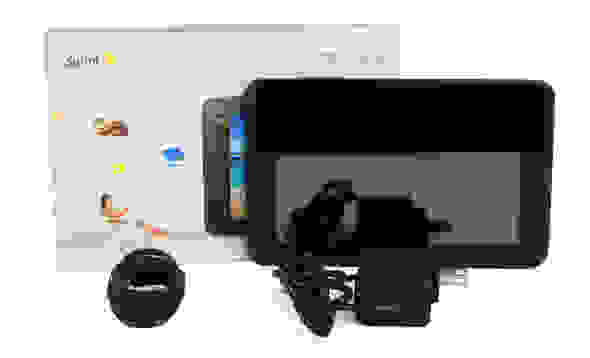 Along with your tablet, the packaging for the includes a USB cable, charger, and assorted documentation. One of the best things about smaller tablets is the fact that their lighter weight and smaller profile makes them much easier to hold for longer periods of time, and to carry around with you wherever you go. There isn't the tug on your wrists that some of the heavier (think new iPad) tablets do with the huge size of their screens and batteries, so there isn't going to be a fatigue problem.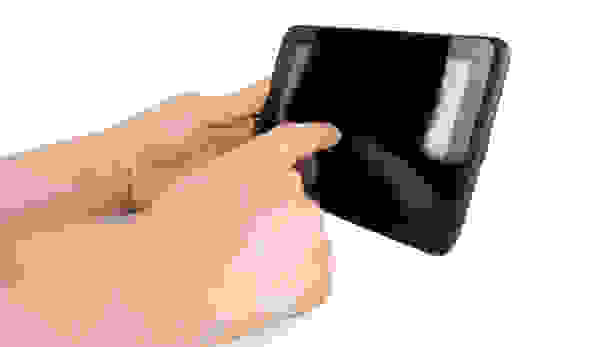 The is built around a 6.0625 x 3.5625 inch backlit LCD screen with a resolution of 1024 x 600 pixels. As we'll get into later, it is sufficiently bright to take outside in a few lower lighting conditions, but on the whole, the screen gives about an average performance across the board.
Because tablets with an LCD screen are very reflective, and rely on a light shone through the screen to display an image, tablets with an LCD screen typically do not do so well when in direct sunlight. Where the is different, however, is that it manages to reflect less light than many other tablets, and it has a very bright backlight that allows it to be seen in a greater range of lighting environments. It still won't do so well on a bright day in direct sunlight, but it's a start. Updating to Android 3.2 will disable the capacitive buttons on the bezel that are usable with operating system the ships with (Android 2.3), but you won't really miss them. Controls for the are virtually identical to what you'd find on any typical Android 3.2 device. As far as ports go on the , you'll have to settle for the proprietary microUSB port, and the 3.5mm headset jack. You cannot export video to a TV, nor can you use a typical microUSB connection to charge your tablet or transfer files to and from your computer. Wireless connectivity is another story, as the has some attractive features here. The list is short, but it covers the big ones: 802.11n wireless, bluetooth 3.0, and GPS/AGPS are nice features for a tablet. On top of that, if you are willing to pay for Sprint's data plan, you can take advantage of their EVDO and WIMAX networks for data in most populated areas. With the backlight cranked, all wireless turned off, and all extraneous applications terminated, the lasts about 5 hours and 21 minutes reading eBooks, and 4 hours, 52 minutes playing video. It's not terribly surprising that a tablet with such a high peak brightness would have its battery life suffer because of it, but this is just plain bad for a tablet, as it's not going to last you very long. The upside is that the battery charges very quickly, so there is that. Because the has access to Google's Play Store, you are given the option of using Google's proprietary eReader application, Amazon's eReader application, Aldiko reader, or any one of many others. It should be noted that many of these eReaders don't exactly play nice with each other, as they use different file formats for their eBooks, so you can't always read something bought on one reader with another.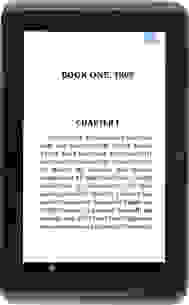 Reading books on the is a very natural experience, and functions in the way it does on just about every other tablet with a capacitive screen. While controls, fonts, and advanced options vary with whichever app you use, the overall look and feel of reading an eBook on the will be very similar. Text is crisp, and the tablet itself is very light, so arm fatigue won't be an issue if you hold it in one hand. Be sure to give different eReader apps a shot before settling on one you like, as you may find some cool features out there. Lucky for you, most eReader apps worth their salt are free in the Play Store. Still, if you like features like text highlighting, whispersync, and sharing passages via social media, there is no better app than the Kindle App currently. Play Books is still a little rough on the edges: it does what it's asked, but pretty much nothing else. If you're using the Kindle App, buying books is easy. Once you create an account complete with billing information, you can either search for your title, or browse for one using one of the many lists (like bestseller, new releases, etc). Once you've found a title you'd like to buy, simply tap the buy/download icon, and your title will begin downloading once payment clears.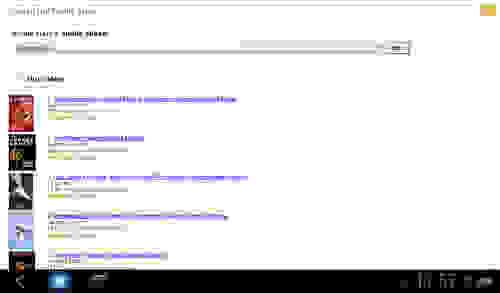 As the is an Android tablet, if your stored library of eBooks does not work on your app of choice, be sure to check out the Play Store to see if you can find an eReader that offers support for those files. If not, you can always use a converter program like Calibre to change them to the format of your choice. If your eReader app supports it, you can also purchase individual issues or subscribe to periodicals. To do this, you create your account complete with billing info, and then tap the purchase/download icon on the title you would like to read. Should you subscribe, many apps offer an automatic download when new issues come out, provided you have an internet connection at the time.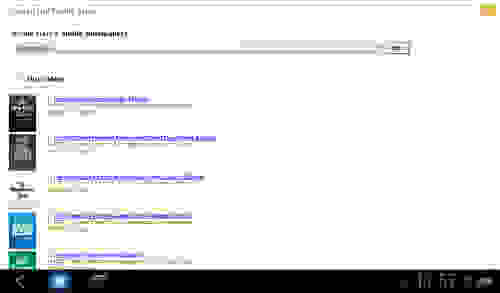 The comes pre-installed with its own take on Play Music that fits in with its design scheme a bit better, but don't take that to mean that it's attractive by any means. In fact, it is downright ugly. While this is true, that doesn't mean that it functions any worse, it just has a different layout and aesthetic scheme.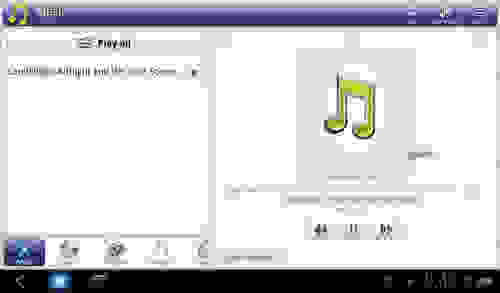 You will notice that the music controls will be very familiar: there's a play/pause icon, a track forward/backward button, and several advanced playlist and storage options on the left side of the screen. You will be able to manage your files via USB transfer, or the Play Music app, as you can stream your music from Google's servers if you have an account and upload your files. For items saved on your device, you can copy or delete them at a whim if you connect to a computer. Due to the differing music interface, we wondered if we'd see a new video interface, and alas, the does not have the stock controls common to most Honeycomb tablets. This is far from being a good thing, however, as the rather unobtrusive control interface for Honeycomb is pretty great. Even though the play/pause button and scrub bar is opaque, it disappears very quickly to make way for your video file to take up as much screen area as possible.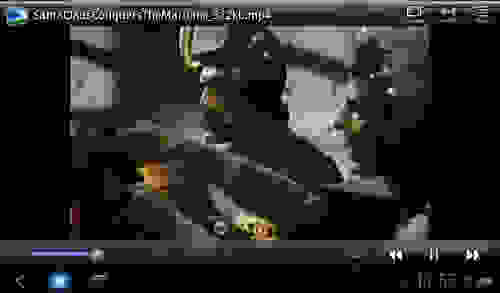 Videos can be either bought from the Play Store, or they can be transferred to your device via the included USB cable to the gallery. From the gallery, you can browse your files via thumbnails, or you can browse the "Personal Videos" tab in Play Movies app for titles you've purchased. If you'd like to find more, you can always browse the rentals tab as well, or browse the appropriate section in the Play Store. One of the great things about having an Android tablet is the fact that you can find things like alternate players with added file support, or codecs in the Play Store to get your files working the way you want. While HTC wasn't exactly forthcoming about which file formats it supports natively, you could always download Mobo Player to handle your video playback with dramatically expanded file support. Included in the software for the is a YouTube app very common to Android tablets, and it's probably the best way to browse the popular video-streaming site. With a gallery of title icons and a redesign that's specific only to tablets, the app does a great job of optimizing the experience for its users.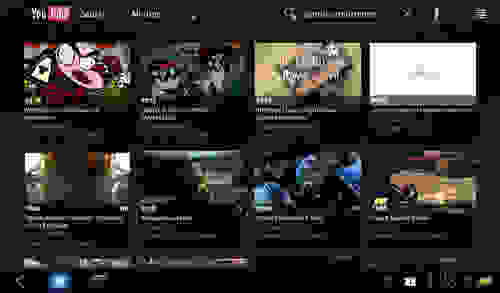 With the backlight cranked, all wireless disabled, and all additional processes turned off, the has a comparatively wretched battery life of 4 hours, 52 minutes playing back video. It's not terribly surprising that a smaller battery might give a shorter battery life, but even this is a little surprising. This is not enough for a long flight by any stretch of the imagination. The has two email apps, one for POP/IMAP/Exchange addresses, and another app to handle GMail specifically. Both apps are well-laid out and supported, and due to the screen size of the , the interface isn't stretched out like it can appear on larger tablets. Both apps have a wizard that will do all your dirty work for you in linking your accounts to your tablet, and you can elect to have your sync all your old emails if you wish. Very slick. The web browser for the looks and functions much like any of the modern web browsers, giving users the ability not only to have the advantages of a PC-based browser like having a favorites list, multiple tabs in browsing, and advanced options, but also the benefits of having a tablet control interface, like pinching to zoom into or away from a page, tapping links to "click" them, or gaining access to optimized pages for tablets. You should feel right at home browsing the web on this device.
Because the Play Store has been around for a long time, it has a rather large rang of apps covering many of the popular games, productivity software, streaming services, and more. Unlike the Apple App Store, the Play Store will often have some of the more "grey area" applications, like a bittorrent application, or a script that allows you to use a Wiimote as a game controller for emulators. If you can think of it, it's probably out there.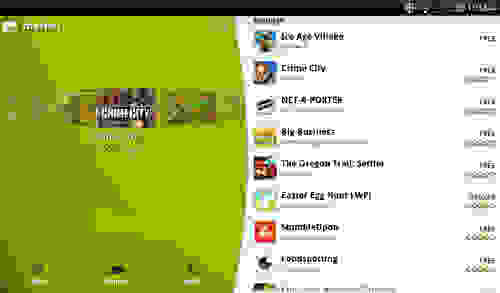 Buying internet apps works much in the same way that buying an eBook does. Once you have an account registered complete with billing info, you can purchase apps by tapping the "buy" or "download" icons on the piece of software you'd like. Once you do, your download will begin as soon as your payment clears (if applicable). You can also stream your content from your tablet to other enabled devices like a computer or smartphone within range of the 's antenna through an app called HTC Media Share. We've seen apps like this before, as it vaguely resembles a DLNA app that lets you use your tablet as a very limited media server. Device & Specs While both tablets are similarly priced, the Galaxy Tab 7.0 Plus is the far better device: it has comparable processor and RAM power, but it also has a better screen, IR blaster, better GPU, and better battery. The camera of the is slightly better, but that's not exactly much compared to those other performance points.
Screen This one's a tossup. If you're liable to take your tablet outside, the lower reflectivity and the higher peak brightness of the is quite the asset, but if you want picture performance, stick with the Galaxy Tab 7.0 Plus.
Battery Hands-down the Galaxy Tab 7.0 Plus has the better battery, lasting longer watching videos and reading eBooks.
eReader Both devices function well as eReaders, with the biggest difference between them their battery life, which the 7.0 Plus has more. Internet Because both tablets run an iteration of Andriod 3.2 Honeycomb with similar capabilities, most of the features of note appear on both devices, although the can function as a rudimentary media server, should that be important to you.
Device & Specs From a hardware standpoint, the iPad absolutely blows the away in just about every category: screen, CPU, GPU, RAM, and battery life. While this is true, the iPad will cost you a hefty premium compared to the , and it is also far heavier and less portable, but performance has to be paid for, and the screen on the new iPad is absolutely spectacular.
Screen The screen of the iPad is far above and beyond anything that a tablet running any iteration of Android has ever fielded at the time of publish of this article, and the doesn't even come close.
Battery While neither battery is spectacular, the iPad's battery technically lasts longer. Don't be misled, however, as it takes forever (okay, maybe 8+ hours) to charge fully, whereas the can be fully charged in under 2 hours.
eReader Both tablets handle reading eBooks well, but the is far easier to hold for long periods of time without fatigue. Internet The iPad has access to the App store, which has far more apps than does the Play Store, and is far more popular with the best app designers, so the iPad has far more internet features that are well-polished. About the only thing that the has over the iPad is the fact that it can be used as a rudimentary media server.
Device & Specs From a hardware standpoint, the drubs the Kindle Fire with better hardware almost across the board, along with the added cameras, RAM, and bluetooth. If you're looking for a tablet that is unencumbered rather than pretty-looking, stick with the .
Screen Both have great screens with a similar size and resolution, but the 's is slightly less reflective than that of the Kindle Fire.
Battery The Kindle Fire has far better battery life than the , lasting hours longer in both reading eBooks and playing back video.
eReader As far as eReaders go, it's hard to beat a Kindle device that has access to the Kindle Lending Library for Prime users, and given that both devices are very similar in size, but the Fire has the better battery, we'll go with the Fire on this one. Internet This is a slam-dunk win for the , as it has full access to the Google suite of applications, including the Play Store and location services. The Fire, on the other hand, has only access to the Amazon app store, which has so far to go to even come close to sniffing the selection that the Play Store offers.
All things considered, the gives you a fair return on your dollar, but ultimately falls behind in performance in areas like battery life and screen performance. While it will work fairly well outdoors, don't expect it to be a great option for a long commute or flight. It isn't all bad, as it does offer some interesting options in terms of functionality that should not be ignored for those looking to save a bit on their tablets and grab a smaller model. For example, the camera isn't terrible, and the ability to act as a rudimentary media server is pretty cool. Basically, you get low-average performance, at a price point that is lower than most other tablets. Anybody thinking the will compete with the iPad or Xyboard is expecting too much from an affordable tablet, but it isn't for everybody. If you just want a Google-blessed device that won't break the bank and can handle basic media needs, the is an acceptable option.
Meet the tester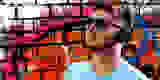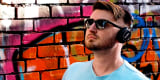 Chris Thomas
Staff Writer, Imaging
@cthomas8888
A seasoned writer and professional photographer, Chris reviews cameras, headphones, smartphones, laptops, and lenses. Educated in Political Science and Linguistics, Chris can often be found building a robot army, snowboarding, or getting ink.
Checking our work.
We use standardized and scientific testing methods to scrutinize every product and provide you with objectively accurate results. If you've found different results in your own research, email us and we'll compare notes. If it looks substantial, we'll gladly re-test a product to try and reproduce these results. After all, peer reviews are a critical part of any scientific process.
Shoot us an email