Meet Microsoft's Surface 2
Despite this, the Surface 2 still has a few quirks—its measurables are impressive, but this is not a tablet that lends itself well to heavy media consumption or mobile apps. This is a device that's half netbook, half tablet. With the recent addition of Microsoft's Office web apps, both the Surface 2 and Surface Pro 2 are powerhouses of productivity.
If you find yourself looking for a tablet that can handle a dash of office work in the off-hours—or if you need something that works more like a traditional computer—consider picking up the Surface 2. Just be sure to check out the peripherals, because there's a bunch out there for fans of physical keyboards and mice.
Device
Well-designed from stem to stern
Clad in a magnesium alloy case, the Surface 2 tells the world it's all business. It keeps the kickstand from last year, but now it has added flexibility to better accommodate laps or desks. A magnetic socket on the bottom of the tablet allows you to snap in a keyboard cover, but you'll have to shell out extra for that ($119.99 for the touch cover, $129.99 for type). No one likes to pay for extras, but a keyboard is worth the coin if you need your tablet to play nice with word processing.
Under the hood, the Surface 2 sports a brand-spankin' new Tegra 4 processor.
Under the hood, the Surface 2 sports a brand-spankin' new Tegra 4 processor that allows the device to operate much more smoothly than last year's Surface. Fortunately, 2GB of RAM and a solid-state drive are packed in, as well, which quicker operation of memory-hog applications. However, this is a 32-bit chip—it's not quite at the level needed for traditional desktop applications. If that's something important to you—consider getting a laptop with touchscreen or a Surface Pro 2 with a processor that can handle it.
For movie lovers, Microsoft built the Surface with a mobile-appropriate 1920x1080 LCD. Color performance is still wonky, but overall the image it displays is much better than most computer monitors from a couple years ago. Additionally, the capacitive touchscreen is very responsive—with a high-quality digitizer used by many in the graphic-design field, you can expect very snappy and accurate touch controls. Should you want to use other peripherals, the full USB port on the side is a huge plus—Microsoft hardware even comes with the drivers pre-installed for many accessories, which makes things much easier from the get-go.
The news isn't all good, however. This tablet still has the same space issues as its predecessor, even with the new operating system. Taking up a whopping ~7GB of the drive, the operating system makes the 32GB listed in the specs nothing but a setup for disappointment. To begin with, your available memory to use starts at 25.3GB after the recovery partition, and drops even further to just over 17GB after the operating system and pre-installed apps. Be sure to take advantage of the SkyDrive storage offered to Surface users if you can stomach your media on the cloud. It's a less-than-ideal workaround for limited drive space, but it's a salve to those burned by the misleading spec sheet.
User Experience
It'll grow on you.
Anyone familiar with a Windows 8 computer will have a bit of a learning curve when it comes to switching devices to a Surface 2, but ultimately it's not that difficult to learn the new touch controls. In fact, many of these controls are much easier to use than they are with a mouse and keyboard. For example, docking applications to either side of the screen is a much more natural movement with your finger than it is with a mouse.
Users coming from older Windows devices will have quite a bit of catch-up.
Users coming from older Windows devices will have quite a bit of catch-up to do, however. Microsoft replaced the venerated start button on Windows' desktop with an all-new touch-optimized start screen, all but eliminating the need to use the desktop. If you've got a keyboard and you want the old desktop back, you can hit the windows key and "D" at the same time to bring up the legacy screen. To a lesser extent than a full desktop, the Surface 2 can handle running multiple programs at once—something that very few tablets do well.
Though the app store is sparse, there are countless tools at your disposal to make the user experience a rewarding one. Windows Speech Recognition allows you to control your tablet with your voice in a much more direct way than Siri. Additionally, with the full USB port, you can hook up peripherals including external hard drives, xbox controllers, or a mouse.
For the more enterprising among you, you can use the tablet as a streaming platform to your Xbox 360 through the casting utility in the "charms menu" on the right side of the tablet. Users can also resize and rearrange programs and media on the start screen by holding a finger down on the tile and then dragging it. It may take some getting used to, but it's a necessary design change to make the tablet more touch-friendly.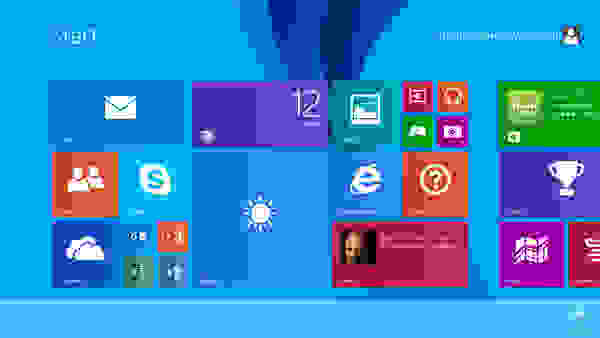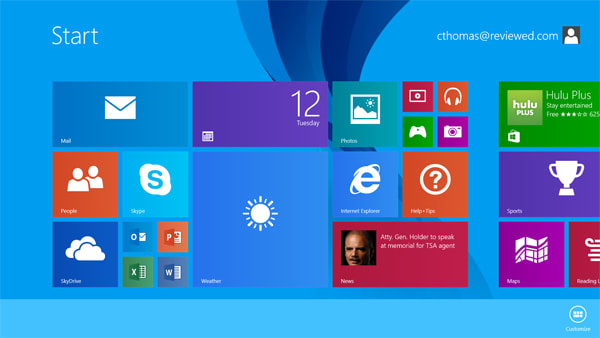 Because of the hardware limitations of the Surface 2, you won't be able to run many desktop programs like you would on your home computer. You can still use the version of Microsoft Office already installed on the unit (as well as the new web apps), but if you're looking to play games you enjoy on your home computer—you're out of luck.
Performance
Greater guts, sloppy screen
User experience issues aside, the Surface 2 runs circles around last year's tablets in many ways. The processor is vastly improved, the internal hardware is bumped up a bit, and that massive battery is still one of the best out there. Even on our most power-sucking tests, we consistently managed to squeeze over 9 hours and 30 minutes on a single charge. Having a long battery life is exceptionally important when you're powering through spreadsheets on a flight—nobody likes getting left high and dry 30,000 feet up.
The power brick is able to top off the tablet extremely quickly.
One of my favorite things about the Surface 2 is the charger. By using proprietary port instead of a USB cable, the power brick is able to top off the tablet extremely quickly, sometimes giving you a substantial charge in even under an hour. Finding a free outlet when the rare low-power alert comes up will only keep you tethered to one spot for a short while before you're free to move around again.
The sore spot is still the screen, however. Though it's now a 1920 x 1080 display like an HDTV, its color performance is nowhere near that mark. With a high resolution, shifted blues, and a certain degree of undersaturation, your pictures and movies will look sharp—but washed-out.
That massive battery is still one of the best out there.
That leads me to a hard truth about the Surface 2: Like with its predecessor, media mavens are more likely to prefer an iPad or Android device to the Surface 2. Though there's certainly nothing deficient about the Surface 2's hardware, its user interface is just more complicated than the aforementioned competition. On top of that, the Surface 2 also has fewer dedicated mobile apps to streamline access to content. Thus, from a raw performance standpoint, the Surface 2 is behind its main competitors—even though it's a quick, reliable device.
Conclusion
A solid Microsoft tablet finally surfaces.
It's easy to pooh-pooh the first iteration of a line of tablets, especially since they usually have a lot of rough edges to smooth out. With the Surface 2, Microsoft heard the critiques and addressed old issues. The Surface 2 still can't compete with the iPad and other Android tablets for media consumption, but it's in a class of its own when it comes to productivity software.
Critics of the Surface are absolutely right to point out that the tablet still isn't exactly on-par with the low end of laptops in terms of both performance and price, so you may be better off springing for a slim laptop instead. However, many people enjoy the Surface for the experience it provides. Though it's lacking in the dedicated app department, it doesn't suffer the same content library problems of Android, as it can access many services through the web.
If you're looking to dip your toes into the mobile world with a new tablet, I'd normally suggest something with iOS on it. However, there are far more Windows users out there, and this would be the logical first step for someone used to the Microsoft ecosystem. The Surface 2 isn't a perfect mix of laptop and tablet, but it's a solid solution for Windows disciples who have room in the budget for a $449.99+ expense.
Going the Distance
It's one thing to say that a tablet is worthy of attention, but it's quite another to show why. Let me walk you through my lab notes after testing this slate—it's a rollercoaster ride in terms of highs and lows, but it's all important information to know before making a purchase.
Screen Performance
Fixing what was largely considered a glaring shortcoming of the Surface RT, the Surface 2 has a better display with a resolution of 1920 x 1080 pixels, netting it a pixel density of 208 pixels per inch. The result? A much sharper screen.
With a decent black level of 0.34 cd/m2 and a peak brightness of 369.09 cd/m2, the Surface 2 has a contrast ratio of 1086:1. This is quite wide for tablets, though the most recent flagships routinely outperform this mark. The transition from black to white has more than its fair share of errors with a gamma of 1.74, however. That number should be much closer to 2.1 or 2.2.


Colors are easily the biggest shortcoming here, though. Blues and reds are wildly undersaturated, and greens are quite off the mark, as well. The white point is good, but that isn't enough to cover for the poor color accuracy. All that said, few tablets are good with color—but that's quickly changing.
Battery Life
To say that the battery life of the Surface 2 is anything short of stupendous is selling it short. Across multiple tests, it was able to go the distance in our labs, scoring top marks.
If you're an avid reader, take comfort in knowing that you can squeeze roughly 9 hours and 49 minutes out of that battery with all wireless disabled and the screen cranked to the max. With the same settings, you can power through about 9 hours 37 minutes (on average) of video, or well over an entire season of Parks and Recreation before your screen goes dark.
Processor
If a tablet (or computer) has one part that can make or break the entire experience, it's easily the processor. Last year, the Surface RT had issues with a lackluster CPU—but that's no longer the case. Embedded in the Surface 2 is this year's Tegra 4 quad-core processor, which boosts the Surface 2's performance to "mostly stable."
I should point out that because of its 32-bit architecture, the processor can't handle apps designed for higher-end systems. This means that the Surface 2 (much like the Surface RT) still can't handle all desktop apps, though it can handle more of them. Don't expect this to replace your computer unless it's running Windows XP 32-bit.
This does mean that those looking to play Steam games will have to look elsewhere. Though a device with an x86 processor will be able to handle the modern PC gaming platform, games are hit-or-miss for the most part.
Meet the tester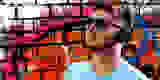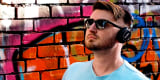 Chris Thomas
Staff Writer, Imaging
@cthomas8888
A seasoned writer and professional photographer, Chris reviews cameras, headphones, smartphones, laptops, and lenses. Educated in Political Science and Linguistics, Chris can often be found building a robot army, snowboarding, or getting ink.
Checking our work.
Our team is here for one purpose: to help you buy the best stuff and love what you own. Our writers, editors, and lab technicians obsess over the products we cover to make sure you're confident and satisfied. Have a different opinion about something we recommend? Email us and we'll compare notes.
Shoot us an email