The problem was that even Microsoft itself was setting off into virgin territory. Surface RT and Surface Pro were unlike anything the tech world had seen. With their signature keyboard covers, the Surface devices tried to strike a balance between laptop and tablet, between consumption and creation. And while the lower-end Surface RT landed with a thud, the enterprise-ready Surface Pro found a dedicated fanbase. Despite that success, the device's touted kickstand and keyboard were awkward for lap use, a problem only made worse by the device's heavy weight and meager battery life.
While Surface Pro 2 improved on the original Surface design, it was still essentially the same machine. It wasn't thinner or lighter, and the screen was still too small for some who were used to their MacBook Airs and other ultrabook class devices. Well, wasting no time, Microsoft is back less than 8 months later with a new take on its top-tier hybrid device, uncreatively dubbed Surface Pro 3 (MSRP $799.99). With a bigger screen, improved Type Cover, and an included stylus, it's clear that the company has taken much of the critiques of the previous generations to heart. But has it put those concerns to rest? Can Microsoft derail the relentless momentum of Apple's Macbook Air?
The Surface Pro and Surface Pro 2 were both known for their, shall we say, gravitas. These Intel-based devices were heavy, but for good reason. Processors that large are thirsty for power, and power users on the go expect beefy batteries (and fans) to compensate. While Surface Pro 3 is still an Intel-based device, its bigger 12-inch screen means that weight is better distributed inside the device. Microsoft tells us that roughly half of the Pro 3's interior volume is now motherboard—processor, RAM, SSD—while the other half is battery. It may not be a ton lighter (in fact, Pro 3 is only 100 grams lighter), but it's less bulky.
Surface Pro 3 is made from the same VaporMg casing as the Surface 2, sporting a similar silvery finish and a very thin profile. We think it's a handsome look akin to Apple's MacBook lineup, with a slightly rougher texture. It also hides fingerprints far better than the Dark Titanium finish of some of the older Surfaces, which could get slimy after being handled for long periods of time.
The thinness and weight of Surface Pro 3 make it roughly as easy to handle as Surface 2, which is a little staggering given the inflated screen size. One-handed operation of Surface Pro 3 is fairly effortless, to the point that we can easily see users cradling it in one arm while writing with the Surface Pro 3's pen.
But ultimately the design is all about the luscious 12-inch screen. While the full-HD displays in the last Surface devices were very nice, this one ups the ante further. With a unique 3:2 aspect ratio (photographers will love this), a bigger 12-inch size, and a high-DPI resolution (2160x1440), this screen overwhelmingly beats what you'd get in the 13-inch MacBook Air, the gold standard for ultraportables. Viewing angles are staggeringly wide, as well, with rich color reproduction. Microsoft's Steven Batiche tells us that each display is completely calibrated before it leaves the factory, ensuring a consistent level of performance for all users.
The little details shine more brightly this time.
Two of Surface's hallmark features have gotten significant improvements in this Pro 3. After all, what would Surface be if it didn't have a kickstand and a Type Cover (MSRP $129.99). You should know that even though the keyboard covers still aren't included with each Surface Pro 3 by default, this specially-designed accessory is a must-buy. Not only is it stiffer and better integrated with the device itself, it completely improves upon the gritty, foam-covered trackpad that Type Cover 2 featured. The new pad is slick and responds to multitouch gestures like scrolling in a hurry. It's a change that we weren't screaming for, but boy does it make a world of difference in use. The keyboard also folds up in the front now, adding a slight angle to the keys that improves rigidity and makes lap use a way more viable option.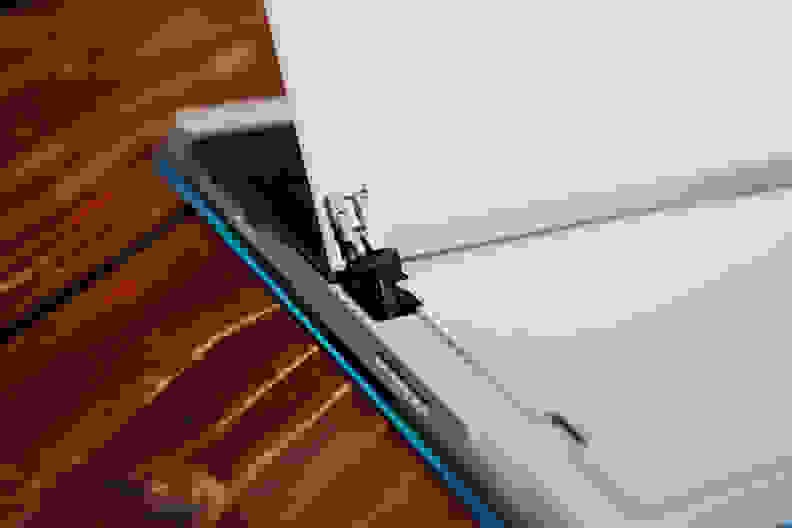 Best of all however, the pop-out kickstand has picked up one heckuva new trick. While Surface 2 and Surface Pro 2's integrated kickstand both had two positions, Surface Pro 3 can be adjusted to a whole range of angles. While there's an initial click out to an acute angle of about 22 degrees at first, you can move the kickstand back from 22-degrees all the way down to 150-degrees. The hinge mechanism holds sturdy using friction, and doesn't feel likely to slouch from the angle you've chosen. That oblique setting especially will likely come in handy for artistry, giving you a drafting table-esque angle for using the included digital pen.
A new power adapter port is a nice improvement, but it also means that current Surface power supplies won't work with Surface Pro 3.
Surface Pro 3 doesn't change anything as far as I/O goes. You get the same collection of ports as on the Surface Pro 2—one USB 3.0, a Mini DisplayPort, a microSD slot (cleverly hidden beneath the device's kickstand), and a headphone jack. A camera is on each side of the device, one front-facing for Skype. A new power adapter port is a nice improvement, but it also means that current Surface power supplies won't work with Surface Pro 3.
Yes, even the Surface Pen has seen an overhaul. First of all, it uses a battery this time out—leading us to believe that it's not based on the acclaimed Wacom technology we saw in both Pro and Pro 2. That original pen's eraser is no more, with the eraser function relegated to a button closest to the tip. In a bit of cross-over marketing that will surprise absolutely no one, the pen also has a new button that—surprise, surprise—has the same purple color as the company's OneNote software. With a click of this button, users can instantly launch OneNote, jotting down quick notes as if using a real paper notebook. You don't even need to fully unlock the device to make this happen, letting you store a quick thought on a whim. The only bummer is that it doesn't slot into the device itself. Instead, the Type Cover keyboards now feature a neat fabric loop that the Surface Pen can slide into. In our short time with the device so far we haven't seen any discernible difference between this pen and the original Surface Pen, with lines coming out smooth and naturally.
More than ever before
If variety is the spice of life, then the Surface Pro 2 models were a little on the bland side. While you could get different amounts of flash storage and RAM, that was basically it. Surface Pro 3 comes in a variety of variants that'll be available, starting at $799 and topping out at just shy of two grand.
The low-end versions will come equipped with a basic Intel Core i3 processor, 4 GB of RAM, and a small 64 GB solid state drive. Keep in mind that though there are tricks to free up space, the 64 GB version will only have around 36 GB free storage since Windows 8 Pro has a bigger footprint than a lightweight mobile OS like Android. That said, this device is definitely designed for those who are in a position to make use of cloud options, for whom local storage is a luxury rather than a necessity.
The version supplied to us by Microsoft is the mid-tier Intel Core i5 variant, with 8 GB of RAM and a spacious 256 GB SSD that sells for $1,299.00. If that still isn't enough oomph, you can choose to equip a Surface with up to 512 GB of flash storage and a faster Core i7 processor, but it's not cheap at $1,949.00. That's right in line with what you'd pay for a 15-inch Macbook Pro with Retina Display and an i7, so it's clear that Microsoft isn't shying away from power users on the go. All in all, there are 5 configurations between the high and low options, so options aren't an issue with Surface Pro 3.
Surface Pro goes to finishing school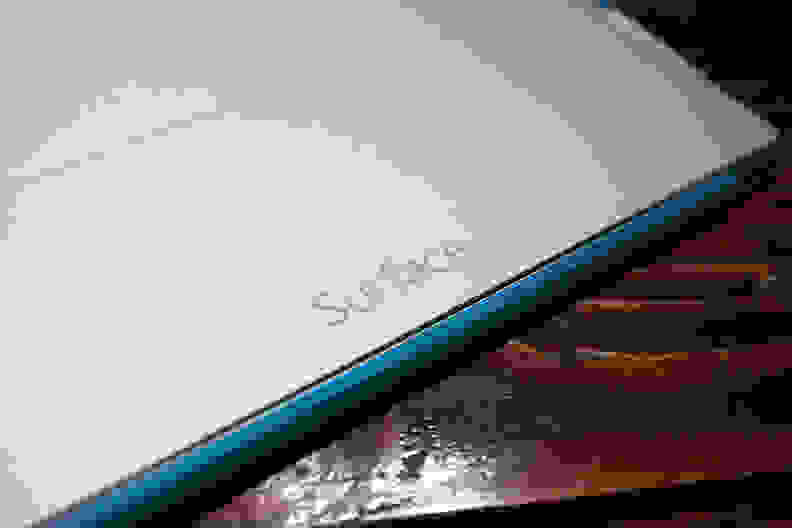 Though there are still some things that we wish Microsoft had better addressed, we can't help but feel that this device has gotten much closer to Microsoft's original Surface vision. Compared to the competition it's an incredibly thin and light device that seems to successfully replace both a laptop and a tablet. It's far more powerful—and runs more full-fledged applications—than an iPad and it's significantly lighter than even a comparable Macbook Air. We can't yet vouch for battery life or other intangibles that we'll only be able to truly explore in a full review, but after a day with the Surface Pro 3 it's safe to say that we're impressed.
The original Surface Pro and Surface Pro 2 looked great on paper, but it seemed like Microsoft didn't bank on all the ways people would use such powerful, portable devices. The kickstand worked great if you were sitting at a desk typing, but it always felt flimsy when not on a flat surface. It's like Microsoft just assumed that as soon as you moved away from a desk, you'd abandon the keyboard entirely and use it purely as a tablet. They were stellar devices that packed a ton of performance into a lightweight design, but a portable, do-it-all device needs to be able to do it all no matter where you are—even if you're just vegging on the couch.
The Surface Pro 3's improved kickstand and keyboard cover may not entirely replicate the confidence of a full laptop hinge, but it's clear that Microsoft is getting close. Surface detractors may scoff at yet another skinny laptop failing to masquerade in a tablet's clothes, but we're definitely willing to give Microsoft another chance to get it right. After all, the third time's a charm.
Meet the tester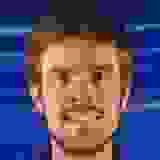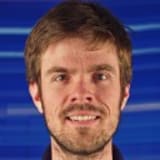 Brendan Nystedt
Contributor
@bnystedt
Brendan is originally from California. Prior to writing for Reviewed.com, he graduated from UC Santa Cruz and did IT support and wrote for a technology blog in the mythical Silicon Valley. Brendan enjoys history, Marx Brothers films, Vietnamese food, cars, and laughing loudly.
Checking our work.
Our team is here for one purpose: to help you buy the best stuff and love what you own. Our writers, editors, and lab technicians obsess over the products we cover to make sure you're confident and satisfied. Have a different opinion about something we recommend? Email us and we'll compare notes.
Shoot us an email