Why was this not a laptop again?
Not included with the tablet but often used is the Touch (or Type) Cover which gives you a keyboard and screen cover for your Surface Pro, which is very useful to have if you often use your tablet for productivity purposes, as using the on-screen keyboard is most definitely a chore, and hooking in your own keyboard takes up the precious USB port.
The included stylus itself isn't really a radical departure for tablet design, but for the Surface Pro, it may be more of a necessity if you're not using a mouse or touchpad to interact with the legacy desktop. It's a little perplexing because it does not send the same command to the unit as your finger does, but it could be worse.
But hold on— Wacom (of graphics tablet fame) made the stylus, and built it as a pressure-sensitive item so that if you should put Photoshop or Illustrator on your system, you'll be able to draw right on the screen, and that's a great feature for any artist. Samsung may have brought out the S-Pen for their Galaxy Note series, but the Surface Pro's stylus feels like a worthy competitor.
Perhaps the single greatest (and worst) thing about this tablet is the hardware. It's very obvious that Microsoft built this tablet to out-muscle every other tablet out there, but it gets in its own way more than once due to the fact that much of it is poorly matched with the form of the device. For example, the processor throws too much heat for such a small device, and there's very little in the way of cooling, which will lead to long-term problems.
The Achilles' heel of the device is the hard drive. On most tablets, you can expect storage space roughly around 6GB less than what you saw in the advertisements due to things like a cache partition or the space eaten up by the operating system, but if what we saw with the Surface RT was unacceptable, the Surface Pro is somehow even worse. Not only was the hard drive space after partition almost 14GB less than advertised, but the operating system plus system apps and resources ate up around 21GB after updating. Thought you were getting 64GB? Try less than half of that. To put this in perspective, a 32GB Google Nexus 10 has more initial storage space than a 64GB Surface Pro.
The Achilles' heel of the device is the hard drive
The operating system itself is huge and takes up an enormous portion of the hard drive, but the upside of having the full version of Windows 8 is that it allows you to install just about any Windows-compatible program on your tablet. Because it also has the same driver packs available, you can also do things like install games onto your Surface Pro, and use an XBox 360 controller to play them. In the office, we were able to do this with Super Meat Boy and Counter Strike after installing the Steam client. Honestly, with all performance settings maxed out, it isn't half bad, but it will struggle with more demanding games.
The Surface Pro has an extremely responsive screen that will work wonderfully with the included stylus, but navigating the legacy Windows desktop can be a bit frustrating if you're only using a finger. However, the tablet does use a system of swipes to call out app-agnostic controls. Namely, the "charms" menu can be accessed by swiping in from the right of the screen, and that will give you access to the basic system controls like settings, search, etc. Incidentally, all the normal touch controls still apply: tap to open items, pinch to zoom, and swiping all do what they would on an Android tablet or iOS device.
With a passable pixel density, the Surface Pro has fairly legible text, but it's no retina display. Honestly, this doesn't matter as much unless you're a stickler for absolute perfection, but it does annoy some people. At this stage of the game, tablets seem to be trying to one-up each other for diminishing returns in the PPI department.
If you're looking to sink almost $1,000USD into a device that can run productivity software and Windows programs, why not get an ultrabook? Despite the many things going for the Surface Pro, it doesn't really excel at being either a tablet or a laptop, and still shares the same identity crisis with its cheaper counterpart, the Surface RT.
The Pro does have some of the best components out there for tablets, but some of the parts seem to be a bit ill-advised for this form factor. The poor battery life and comparatively high weight of the device means that it's a chore to lug around, and that's a bad thing for a tablet to bring to the table. It's good that Microsoft finally gave a tablet the full version of their operating system to quickly bridge the gap in available software between the major mobile players, but at the end of the day this device is more "laptop with a smallish screen" than tablet.
If it sounds like I'm trying to undersell the ability to install legacy programs on a tablet, I'm not: being able to play resource-intensive games and use industry-standard productivity software on the go is fantastic. The pressure-sensitive stylus is also a very awesome thing to have with the tablet too. However, if you need a keyboard and mouse to make the most of the Surface Pro, why bother when these needs are met easier, safer, and more affordably with a laptop?
At the end of the day, it's up to the consumer to decide, but the Surface Pro has some annoying hangups. Namely, the storage fiasco is a huge issue, the battery life needs to improve, and the device does not make a strong case for why it is a better buy than a less expensive ultrabook. Until these happen and Microsoft irons out the kinks in their vision for a product, the Surface will probably appeal mostly to those who have money to spend and don't want to learn a new operating system.
Even with it's serious guts, by the numbers the performance for the Surface Pro leaves something to be desired. It's very clear this was meant to be more "ultrabook in tablet form" rather than just a tablet.
By cramming in 1920 x 1080 pixels into a 9.25" x 5.25" display, the has a pixel density of 207 pixels per inch. Sure, it's not as flashy a number as that of its Apple competitor, but that goes with the territory of having a larger screen. With a passable pixel density, the Surface Pro has fairly legible text, but it's no retina display. Honestly, this doesn't matter as much unless you're a stickler for absolute perfection, but it does annoy some people. At this stage of the game, tablets seem to be trying to one-up each other for diminishing returns in the PPI department.
With a fairly low black level of 0.45cd/m2 and a fairly high peak brightness of 384.68cd/m2, the Surface Pro has a fairly well-performing screen–for a tablet. It still won't be a good replacement for a TV screen for watching movies, but it will work in a pinch, as it has a passable contrast ratio of 855:1. The wider the contrast ratio, the larger number of values along the greyscale the screen can reproduce, meaning you'll be able to pick our more detail in your movies.
Like many tablets, the Surface Pro has–frankly— a terrible color gamut. While it's not enough to bother people who are just casually browsing the internet or playing games, it is distracting when looking at hi-res photos and the blues are off, and every color is a bit undersaturated.
To the surprise of few, the Surface Pro has a very lackluster battery life. It's not terribly surprising, as the tablet itself packs in a lot of performance parts, but bad battery life is the cost. Microsoft seems to think that this will fill a more laptop-esque role, but if you're an avid tablet user, this may be one to skip if you value portability.
If you're looking for a portable option that can play media content back for long periods of time, I have bad news: the Surface Pro is one of the worst tablets we've ever tested in this regard. Considering the extremely high performance ceiling, it shouldn't surprise anyone, but that Core i5 is a power-hungry processor, and it'll gobble up juice like it was designed to do solely that in only 4 hours, 16 minutes.
Much like the other battery tests, this one was abysmal too. Lasting a mere 4 hours and 57 minutes, the Surface Pro is ill-suited for book-reading, especially for the long-haul. However, because the test results were collected with the tablet at max brightness and no wireless enabled, your results may vary depending upon your preferred settings.
Meet the testers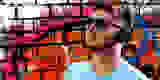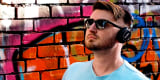 Chris Thomas
Staff Writer, Imaging
@cthomas8888
A seasoned writer and professional photographer, Chris reviews cameras, headphones, smartphones, laptops, and lenses. Educated in Political Science and Linguistics, Chris can often be found building a robot army, snowboarding, or getting ink.
See all of Chris Thomas's reviews
Checking our work.
We use standardized and scientific testing methods to scrutinize every product and provide you with objectively accurate results. If you've found different results in your own research, email us and we'll compare notes. If it looks substantial, we'll gladly re-test a product to try and reproduce these results. After all, peer reviews are a critical part of any scientific process.
Shoot us an email