Introduction
Design & Usability
Nifty design, but many, many shortcomings.
Not only is the Surface RT on the heavier side, but unless you have freakishly long thumbs, you won't be reaching the center of the screen any time soon due to the screen size, and it's very difficult to hold in one hand. Microsoft had the foresight to include a kickstand, however, but if you're on an airplane, you'll need to use the tray table, as the kickstand does not work well in your lap. Along with your tablet, the packaging for the Surface includes a wall charger and assorted documentation. The Touchpad (keyboard) accessory does not come with the tablet, and is an additional $119 if you choose a color other than black.
Those of you looking for a complete version of Office 2013 will be given only a scaled-down version.
It's very important to note that Windows RT (the Surface RT's operating system) has a lot of rough edges right now, and some may not be fixed until the release of the Surface Pro tablet. For example, most of the advanced options cannot be accessed through the main interface, but the Windows 7-like desktop is very hard to control with your finger because it is scaled so small. Additionally, many of the included software applications are not the full versions: Those of you looking for a complete version of Office 2013 will be given only a scaled-down version.
WARNING: We need to make sure that you're aware that you are NOT getting Windows 8 when you buy the . Instead, you are getting an operating system called Windows RT that is a bit on the bloated side, and definitely has a cadre of nuisances. To its credit it does feel familiar to users of Windows 7 and Xbox, but there are several shortcomings.
On top of that, the 32GB hard drive size that you think you're buying? Not exactly. There's a system restore partition that cuts out about 7GB that can't be used by you, and then the operating system is apparently almost another 8GB in total. Without a system update, you'll only have 10GB free on your hard drive. After the system update, it's expanded to 17GB free with nothing else on there but the operating system: no cached data, no files, no additional apps installed by you, nothing. Very misleading at best, it seems, though we at least know where all of that space goes. Still, shame on you Microsoft. Fie and shame.
Performance
Connectivity features abound, but the screen performance is terrible.
Possibly the best thing about the is the fact that its battery will last a long time, even on full brightness. In our labs, we were able to squeeze out 8 hours, 52 minutes on video playback, and 8 hours, 8 minutes reading an eBook. While it's not enough to set the bar for all other tablets, it's better than many its main competitors, and that's saying something.
And then there's the screen. Woof. After the release of Apple's retina display, and the Google Nexus7 's high PPI display, the Surface had its work cut out for it, and it just... didn't. With a screen real estate of 9.3125 x 5.25 inches and a resolution of 1366 x 768, the Surface has a pixel density of ~145, which is the lowest of the current generation high-end tablets. To make matters worse, the color gamut is not even close to as good as the iPad's and the contrast performance is similarly abysmal.
In all fairness to the Surface, if you use it with any of the optional keyboards much like you would a laptop, you'll be more than 17 inches from the screen, at which point someone with 20/20 vision probably won't be able to distinguish between pixels. Still, if you are on an airplane in business class, the screen will be closer to your face than this.
Microsoft built this with connectivity in mind.
The Surface does hold a decided advantage over the other members of the tablet field, as Microsoft built this with connectivity in mind. Boasting a full USB 2.0 port, 802.11n wireless card, Bluetooth 4.0, and a micro-HDMI port (which currently doesn't work), the Surface RT will be able to satisfy many people who are looking to use it as a platform to base presentations from, as it's able to handle light office applications as well.
Conclusion
It'll be a while before Microsoft gives the current duopoly a run for its money.
To its credit, Microsoft's Surface RT has a lot of intriguing design and user interface features that are truly notable and will appear in other tablet models. The kickstand, touch cover, and some of the operating system elements are laudable for their ingenuity, but they are shining dots in a sea of bad.
From a hardware standpoint, it's baffling how badly Microsoft screwed up when they made a unit that is not only awkward to hold, but doesn't quite sit on your lap either. Additionally, about the only hardware advantages the Surface RT offers over competing tablets is an extra 1GB of RAM and a rather good battery life. The screen is terrible, the product is heavy, and the hard drive space is misleading at best, a bait-and-switch at worst.
Since this is Microsoft's first tablet, there are bound to be rough edges, just like when Android first came out or when iOS was first released. These things happen—it's understandable. However, Microsoft has a huge disadvantage as it came into the market so late when other product lines have already worked out most of their kinks.
Windows RT simultaneously is a hindrance and a boon to the tablet, as many of the features are actually quite good, but the operating system is huge and a bit of a resource hog. Additionally, there is no uniform interface, which leads to some rather perplexing inconsistencies. RT also does not give Windows users the support they're used to: Office 2013, for example, is not the full version, and there are no plans to give RT users the full version currently.
It will be interesting to see what Microsoft does in the tablet market further down the line. As of right now, the Surface RT is something to wait on.
Science Introduction
Despite the flashy exterior, there's nothing brilliant about the performance of the Surface RT outside of battery life.
Screen Performance
The Surface RT gets left behind with an outdated screen.
Measuring in at 9.3125 x 5.25 inches, and with a resolution of 1366 x 768 pixels, the has a pixel density of ~145, which is the lowest of the current generation high-end tablets. The Surface also has a 16:9 aspect ratio, which resembles a TV more than a traditional tablet. Still, while it may have the shape of an HDTV, it definitely doesn't have the performance of a good one.
If it seems we're being harsh on the screen performance, it's because it falls way, way behind the pack in almost every category. Contrast, for example, is damaged greatly by a high black level of 0.5 cd/m2 , and a gamma of 1.8. What does all of this mean? In addition to having a bad contrast ratio, there will be a rather perplexing set of errors and loss of detail in shadows: Pictures will often look washed-out or weird when they shouldn't.
To its credit, the maximum brightness of 376.44 cd/m2 is bright enough to be seen in many lighting environments, and helps bail out the overall contrast ratio when considering the high black level. Be sure to turn the auto-brightness setting off, as it will ignore the user's brightness designation.
While the contrast was bad, but the color gamut is just abysmal, as it is severely impacted by a bad screen. Blues, reds, and greens are severely undersaturated, and the blue values are shifted significantly towards cyan. Additionally, the maximum red value is so bad, it doesn't even show up on the area of rec. 709 potential values. You'll probably not notice this so much in regular web browsing, but movies and photos with deep colors will look really weird.
Battery Life
One of the better batteries we've seen, and certainly the best of the large tablets.
Since subjecting a Surface RT tablet to the existential terror of remaining alone in a darkened room with a finger poking at it for hours, we have discovered that the tablet is likely to run for 8 hours, 8 minutes on average when reading an eBook. After running all of our horrifically brutal battery tests, the actually fared quite well, as it was also able to play the worst movie ever made back-to-back for 8 hours and 54 minutes straight.
It is important to note that we run all of our battery tests with the backlight cranked to 11 and all wireless disabled, as well as additional processes terminated, so you can expect to see different results if you change the brightness, stream your content, or deviate from what we did in our laboratory.
Other Tests
Meet the tester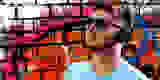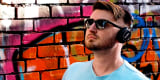 Chris Thomas
Staff Writer, Imaging
@cthomas8888
A seasoned writer and professional photographer, Chris reviews cameras, headphones, smartphones, laptops, and lenses. Educated in Political Science and Linguistics, Chris can often be found building a robot army, snowboarding, or getting ink.
Checking our work.
Our team is here for one purpose: to help you buy the best stuff and love what you own. Our writers, editors, and lab technicians obsess over the products we cover to make sure you're confident and satisfied. Have a different opinion about something we recommend? Email us and we'll compare notes.
Shoot us an email