The Galaxy Note brings with it some experiments of Samsung's, and while some of them whiff, others knock it out of the park when it comes to user appeal. The stylus is great for handwriting and the faux-leather back offers a spiffy look and an unusual grip. It's a solid tablet, and can handle just about anything that's thrown at it. Many might not like the design choices of TouchWiz (Samsung's skin of Android) but the Galaxy Note 10.1 has all the hardware in place to be one of the best tablets on the market currently.
What a pretty picture
The best I can compare the Note's performance to is a Faberge egg with a visible amount of tarnish on it—still beautiful, but definitely not perfect. So it is with the screen results.
To start, the color is the best I've ever seen on any tablet, and that's not a statement I make lightly. Below I've compared the measured color gamut against what we compare our HDTVs to: the Rec. 709 standard. It's almost perfect, with the lone exception of a tiny bit of undersaturation in reds—but at this level it's splitting hairs. The 305 PPI (pixels per inch) screen is great, too—you won't be able to see individual pixels.
Contrast is another story, however, and the lone source of our gripes with the screen performance. Though the contrast ratio is a bit on the low side—sitting at 826:1—that's due to a poor black level of 0.48cd/m2 and a lackluster peak brightness of 396.3cd/m2 . Additionally, the gamma (transition from black to white) is also imperfect, as the slope of the line is 1.98 when it should be around 2.2. To put this in perspective, you may lose a bit of detail when there are shadows on the screen, and the occasional posterization of some gradients.
Screen reflectivity is decidedly mediocre—which is made worse by the weak backlight. Should you take this outside, you'll find that it bounces 10.5% of all light shone on the screen back, with 6.5% directly at the viewer.
Still a flat, white rectangle, but with goodies inside
You can only say so much about flat plastic rectangles, but at least Samsung managed one unusual flourish: The back of the 10.1 is covered with an attractive faux-leather that not only feels great on your fingers, but lends an unusually stylish overall look.
On the inside of the Galaxy Note 10.1, you still get the whole host of hardware features enthusiasts love about the Samsung tablet family. A microSD card slot allows expandable storage, an IR blaster can control your home theater from your tablet, and the S-Pen gives you a stylus that works very well with creative apps. And the list trails on from there:
• 3GB RAM
• Exynos 1.3GHz processor
• 2560 x 1600 TFT liquid crystal display
• TouchWiz-flavored Android 4.3 (Jelly Bean)
• Bluetooth 4.0
• cutting-edge wireless card (802.11ac)
Charging is accomplished through a microUSB port on the bottom of the unit, which also allows drag'n'drop file sharing when connected to your home's PC. The headphone jack is placed so that it's unlikely to bother you when you're holding the tablet, and the S-Pen stores neatly inside the device from the side. On the faux-leather back of the device is an 8MP camera, allowing you to take the occasional shot with your tablet.
More power
For such a large tablet, battery life is usually not all that great, but the Samsung Galaxy Note 10.1 does a fantastic job—especially with all that hardware tucked into the case. Normally excess RAM draws a bunch of current, as well as juiced-up processors and high-density displays, but battery life is not a concern for the Note.
Battery life is not a concern for the Note.
If you like watching a lot of video content, the Note is a fine way to go: With the backlight cranked and all wireless disabled, this tablet averages 8 hours and 9 minutes. That'll carry you through a cross-continental flight if you're in North America or Europe, though pond-hoppers may want to either lower the brightness or carry around a battery pack.
Readers will enjoy about 8 hours, 4 minutes with the same setup, though your performance may vary. Settings like changing backlight, background color, or turning on wireless will affect your battery performance.
What a wonderful screen
First things first: this is the best color performance I've ever seen on a tablet—be it iOS, Windows, or Android. Too bad its contrast performance is mediocre, bringing the overall screen performance down a peg.
The other noteworthy mention? The Note 10.1 is especially great with creative apps, like Adobe's Photoshop Touch, thanks to the fluid S-Pen and beautiful screen.
Battery life is above average no matter how bright you crank the screen, and the internal hardware can handle every job thrown at it (within reason). You may or may not love Android, but all these points put together make for a very respectable tablet.
Samsung was accused of exaggerating its processor scores earlier this year, but the Galaxy Note doesn't appear to do that—at least with GeekBench 3.
Posting a benchmark score of 2564, the quad-core 1.9GHz ARM processor of the Galaxy Note handles large jobs very well—about as well as the best Android tablets of this year. Given that tablets as a whole generally don't have tough workloads, it's no surprise to me that I couldn't find a situation where the unit let me down performance-wise.
A huge step in the right direction
By an enormous margin, this is the best tablet that Samsung has shipped to date. Not only is the form factor much like the other leading tablets on the market, but it does so much more with it that it's tough to believe at first. I'm still not sold on TouchWiz (Samsung's skin of Android), but the fact is you'd be hard-pressed to find a tablet with as much power under the hood unless you start getting into the very expensive Windows 8.1 hybrids.
The Note 10.1 doesn't hit all the superlatives: It's more expensive than its peers and it doesn't offer Amazon Prime. Yet it still has the muscle, the accurate color performance, and the beautiful design to justify its price. The Samsung Note 10.1 is a great tablet, but be prepared to shell out for it—prices start at $549.
If you feel something with added durability is more your speed, the iPad Air starts at $50 less. However, finding a competitive Android tablet the same size is tough—there aren't many tablets designed with a stylus in mind without some form of cuneiform on them. You might try your luck with a Sony Xperia Z for comparable performance, but be prepared to make a small sacrifice in two departments: processing and aesthetics. Overall, thanks to handsome design and dependable guts, not to mention unique perks like the Note's great stylus, the 10.1 is a great way to go.
Meet the testers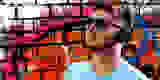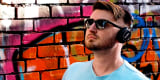 Chris Thomas
Staff Writer, Imaging
@cthomas8888
A seasoned writer and professional photographer, Chris reviews cameras, headphones, smartphones, laptops, and lenses. Educated in Political Science and Linguistics, Chris can often be found building a robot army, snowboarding, or getting ink.
See all of Chris Thomas's reviews
Checking our work.
We use standardized and scientific testing methods to scrutinize every product and provide you with objectively accurate results. If you've found different results in your own research, email us and we'll compare notes. If it looks substantial, we'll gladly re-test a product to try and reproduce these results. After all, peer reviews are a critical part of any scientific process.
Shoot us an email