In case you don't know, augmented reality, in its current form, basically refers to the application of digital elements over top of a live video stream, in real time. The technology certainly isn't new, but it is becoming increasingly mainstream. At CES 2013, we saw this technology in a sartorial light.


During Showstoppers last week, we got to spend some time with FaceCake Marketing Technologies, a company that applies augmented reality to fashion. The company's Swivel 3D Virtual Dress Room (VDR) lets users try on all sizes and styles of outfits and accessories, and it even swaps back and forth between ensembles to show what looks best.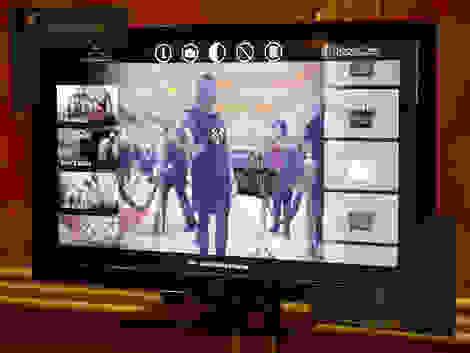 Swivel 3D VDR's horizon seems promising. Future plans include extending sizing information as well as offering the option to mix and match new pieces with ones that users already own. One of the most interesting capabilities in the works is social media integration, which would allow friends to watch and comment as you try on different looks. Eventually, there may even be a real-time recommendation engine. We won't really be living in the future until our morning outfit gets shot down by a robot.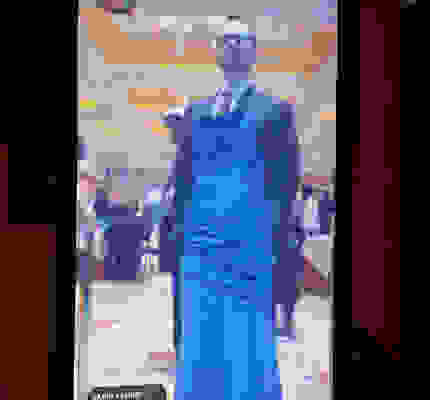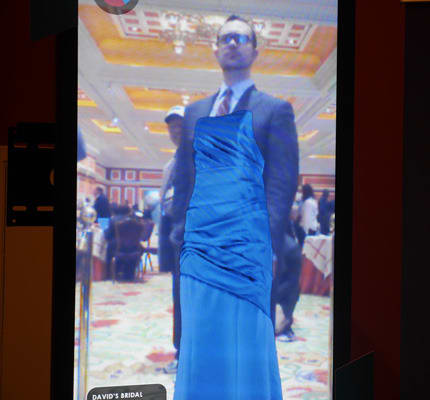 These efforts certainly represent a compelling application of augmented reality, yet the technology is still far from the sci-fi mainstay that many of us have imagined. Swivel 3D VDR is currently powered by XBox's Kinect technology, and like most Kinect games, it had its moments of glitchy behavior. Clothes and accessories floated somewhat awkwardly in front of our bodies. Sometimes garments moved realistically with our movements, sometimes they didn't. Still, despite any technical awkwardness, we're happy to see more and more companies experimenting with augmented reality products: we're not going to achieve the future we're hoping for if we aren't willing to take a few clumsy steps in that direction.
Our editors review and recommend products to help you buy the stuff you need. If you make a purchase by clicking one of our links, we may earn a small share of the revenue. Our picks and opinions are independent from any business incentives.