Tablets
This Clever Box Crams Five Screens Into One TV
Now you have an excuse to buy that 80-inch flatscreen.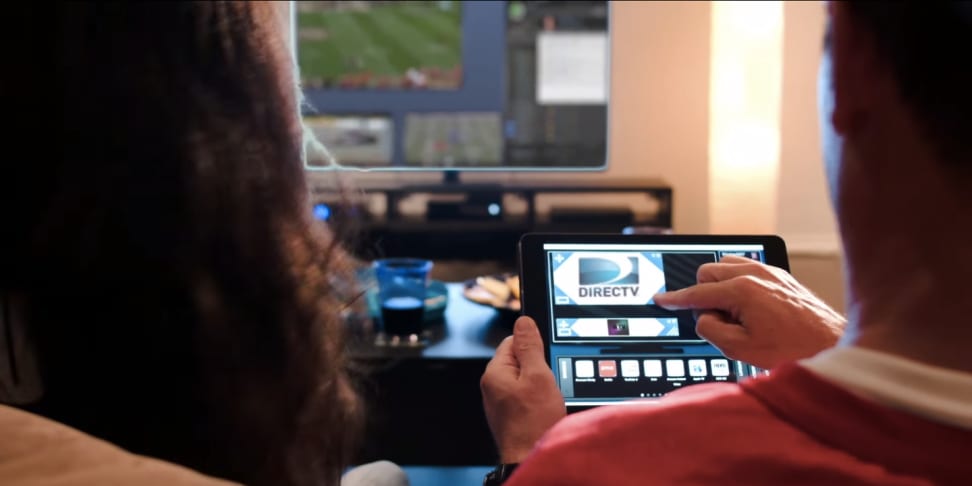 Credit:
Now that televisions of ridiculous size are becoming more commonplace, home viewers have a lot of extra real estate to work with. But what can you actually do with all of that space?
Thus far, a single picture-in-picture is the most that the average viewer has had to work with, but Foxboro, Massachusetts, startup Skreens TV wants to help you cram up to five different content sources onto your television at the same time. If you've ever dreamed of a split-screen multiplayer–like layout for your family TV, well, here it is.
...sort of.
The company is only in the startup phase—they haven't even launched a Kickstarter yet—but it's showing off its early work at this weekend's PAX East gaming expo in Boston, where we got to check it out.
Here's how it works: You hook up your various content sources to the Skreens TV box via HDMI, which then passes the video and audio on to your TV. From there, you use a tablet/smartphone app to control the number, size, and location of each stream's window.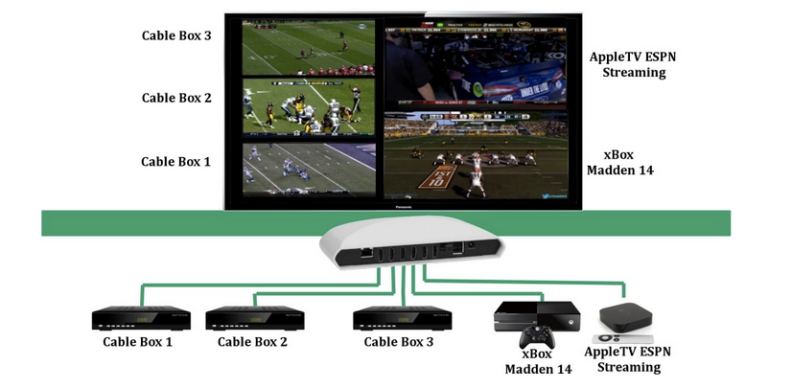 In its pre-alpha state, the interface is pretty basic. However, it looks plenty promising: You can pinch to resize the windows, and move sources on and off-screen with relative ease. You can also select which stream is the primary audio source. The box broadcasts the other audio streams over WiFi, so you can listen on headphones through your smartphone or tablet. An optical audio out port on the rear of the device takes care of home theater users.
Because Skreens TV is platform-agnostic, you can mix all kinds of different inputs on a single display.
Because Skreens TV is platform-agnostic, you can mix all kinds of different inputs on a single display. Let's say you're watching an NFL game: You can have the broadcast running from the cable box on HDMI1, your favorite fantasy football site on HDMI2 via your laptop, and Madden 15 from your Playstation 4 on HDMI 3. If your kid is bored with football, he or she could watch Netflix on your Roku through HDMI 4.
Hardcore gamers are probably worrying about latency issues right about now, but the company claims Skreens TV won't add more than 30 miliseconds or so of additional lag to your gaming setup. Any additional lag is bad, but for casual use 30ms seems acceptable.
If all of this sounds too ADD for you, I can assure you that you're not alone. Still, there are undoubtedly users who have been waiting for exactly this solution, and I have no doubt Skreens TV will find plenty of takers.
Skreens isn't ready for market yet, but if you'd like to know more, check out the company's website.
Related Video