Tablets
Android In Trouble? Ubuntu Developer Preview Released
Credit:
Feature
A flurry of new mobile operating systems were released at the Mobile World Congress in Barcelona this year, all looking to take a piece of Android's market pie. While each brings their own advantages and foibles to the table, Ubuntu has the best chance to hit the ground running, as it's essentially an upgrade of a tried-and-true desktop operating system—as long as it's actually ready soon.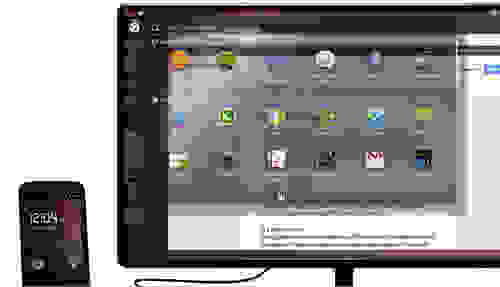 So why should you be excited about Ubuntu? It's the most viable, powerful mobile OS option for power users (and manufacturers) who want to move away from the confines of iOS and the jungles of Android. Ubuntu has existed as a desktop OS for nearly a decade, so it's unlikely to suffer the same growing pains as other brand-new mobile systems. And if you've ever wished that you could do more with your smartphone than even Android allows, Ubuntu could be the platform to grant your wish. Even a humble dual-core processor is sufficient to do more than what you normally can on a smartphone, and what Ubuntu adds to any mobile device is a full desktop operating system, but with controls that are more tailored for a touch interface.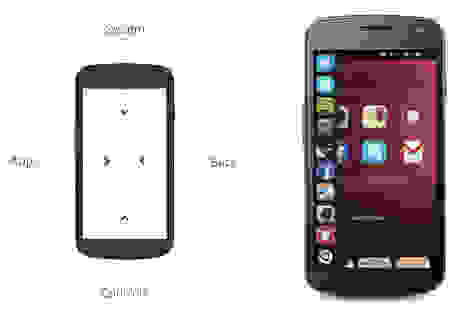 But again, this is only if the developer, Canonical Inc., can actually deliver a polished product. We were able to get our hands on the developer's preview of the software for a few days on a Nexus 10. This first pass is definitely rough. Obviously, this was meant to just a glimpse of what's to come to entice developers, but what we saw was very cobbled-together.
In fact, the software is partially based on a modification of Android 4.1 called CyanogenMod 10, and not proprietary code. That being said, the developer's preview of Ubuntu is very polished looking with useful features and an intuitive user interface, even if it's still got a ways to go before it's usable for the consumer. Many of the apps already "installed" on the dev preview are actually just screenshots, and others actually crash the device.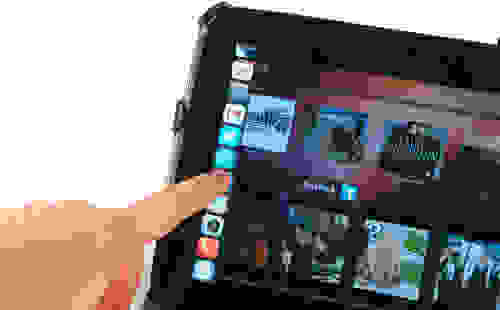 Should you install it, you'll be greeted by 5 homescreens, each focused on a different type of content: music, contacts, apps, video, and a launch screen with a sampling of each. Each page has carousels and visually-impressive graphics to browse a huge range of content. The touch controls are intuitive, but iOS and Android users will find the lack of universal navigation buttons to be a bit jarring. But you rarely need to move your hands around the device, which makes control faster and easier. Even based on this early version that we've seen, Ubuntu seems poised to offer a more user-friendly mobile OS, but without the same shortcomings of other adapted third-party operating systems—like those of the Amazon Kindle Fire HD or BlackBerry PlayBook, for example.
Ubuntu certainly has an uphill battle to carve out a market share. However, manufacturers might pay attention because it offers some potential for extra revenue streams. Google has made "forking" carry severe consequences, making any manufacturer that heavily customizes the software lose support of Google and the Open Handset Alliance. This makes for a severely hindered tablet: the Amazon Kindle Fire, a "forked" tablet, can't use the latest and greatest features of Android unless you hack it. This drives away customers, and strongly pushes hardware peddlers into making "dumb pipes" (devices that access the internet but not manufacturers' own features).
Ubuntu may be the answer, though it's certainly not getting the same press as the recent Mozilla Firefox announcement. However, Ubuntu seems to have put a lot of effort into making their software tailored around the user's needs for a touchscreen, while competitors like Firefox and Tizen don't do much to innovate or set themselves apart from iOS and Android, at least in terms of user interface. It may not have been a problem a year ago, but critics are starting to get fed up with a lack of innovation in that area.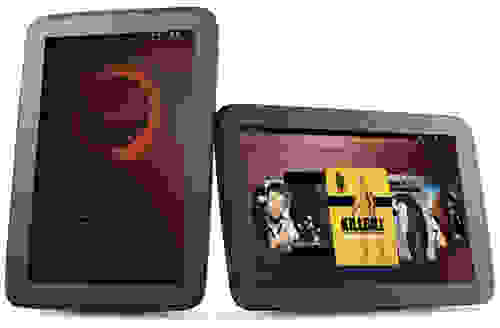 It's early to make any calls on what the future holds for the new operating systems, but it looks like there's blood in the water, and the sharks are starting to circle around Android's dominance. Even if these new operating systems don't get off the ground, and comprehensive new approaches to mobile user interfaces are always a welcome sight to see.