Tablets
KAPi Awards Honor Innovation in App-Based Learning
Games and children go hand in hand.
Credit: KAPi
The 5th Annual KAPi (Kids at Play Interactive) Awards ceremony was held at CES 2015 on Wednesday night.
The KAPi Awards honor innovation in children's media; the judging panel is a mix of journalists, reviewers, and creators, who look objectively at the year in review and consider both formal nominees submitted through the KAPi website and any other title that has been released in the past year that fits the criteria of children's interactive media.
This year, 12 jurors reviewed 400 titles, and ultimately two pioneers in children's media were selected for recognition alongside eight winning products.
The Pioneer category honors influential figures in the realm of children's interactive media. This year, the Pioneer Legend award was given to Dean Kamen. He's best known for inventing the Segway, but also founded FIRST (For Inspiration and Recognition of Science and Technology). FIRST reminds creators to "put a little DAP (Developmentally Appropriate Practices) in your app!"
Chip Donohue of the Erikson Institute gave his acceptance speech for the Emerging Pioneer award. He's advocated for years about the importance of using technology in early learning, and has recently published a book, Technology and Digital Media in the Early Years: Tools for Teaching and Learning.
Out of the eight product winners, three titles are tablet apps, while two others work with apps to enhance gameplay and interaction.
Of the eight product winners, three are tablet apps, while two work with apps to enhance gameplay and interaction.
Osmo won KAPi's award for Innovation. With a tiny mirror and plastic stand, Osmo allows you to use real objects and any surface to interact with your iPad. Osmo currently has three games available: Tangram, Newton, and Words, which ask you to use tangram tiles, letter tiles, or household objects to complete challenges on the iPad screen.
Monument Valley is a critically lauded game for iOS and Android that won Best App for Older Children. In a world of M.C. Escher–like artwork, players guide a small girl over architecture that moves and changes. Optical illusions abound in this unique puzzler.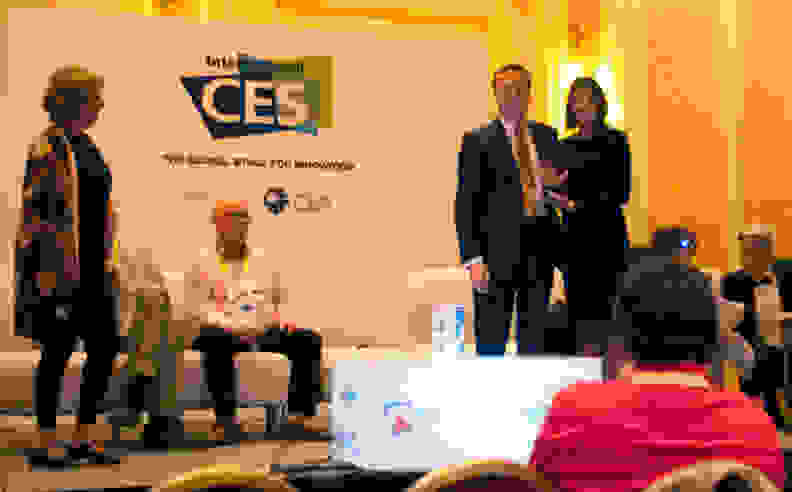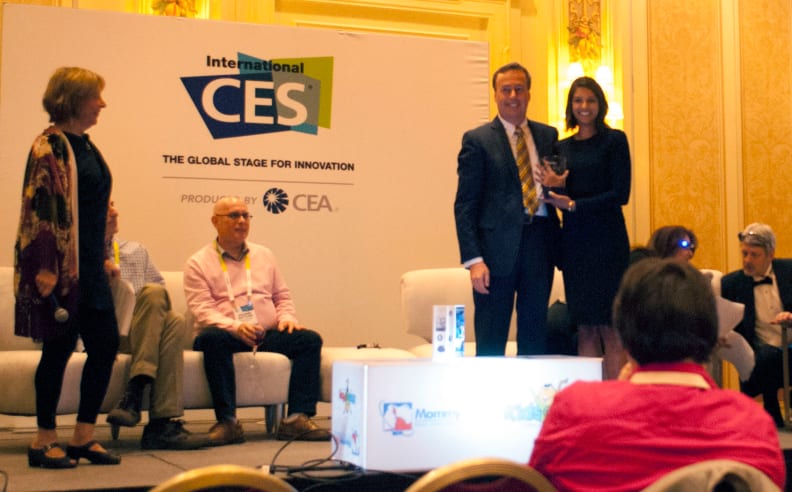 LumiKids Park won the award for the Best App for Younger Children. It's an interactive playground where kids can explore and practice cognitive, motor, and social-emotional skills in a text-free environment. LumiKids Park is intended for kids aged 2–5.
Two other award winners are focused on robotics with app support on the side. Ozobots are small robots with optical sensors that follow colored lines and respond to a series of color-coded commands. You can use markers and paper to interact with Ozobots, or you can use the app for iOS and Android for more challenges. Ozobot's newest innovation, Ozobot Bit, won a Reviewed.com CES Editor's Choice award this year, and the company also received KAPi's award for Best Robot.
Moss won the KAPi award for Best Tech Toy. Moss allows you to turn mechanical cubes into working robots. The robots have sensors that respond to light, proximity, and more. There are a handful of apps for both iOS and Android that allow you to further control and develop your Moss robots.
Other KAPi winners included Fantasia Music Evolved by Harmonix and Disney Interactive for Best Family Entertainment, CreatorBox for Best Maker Maker, and LeapTV for Best Hardware.
KAPi lists many more honorable mentions on its website.