Tablets
Lenovo Stretches Boundaries With 2015 Yoga Lineup
The world's most flexible family of laptops grows by four.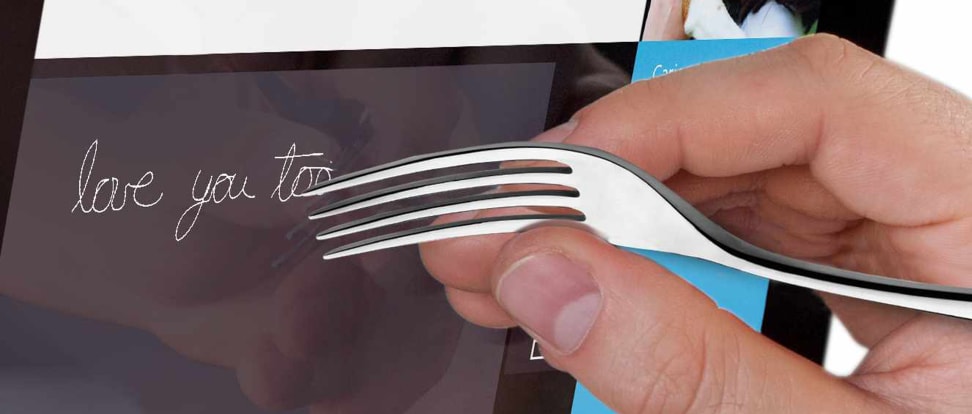 Credit:
Lenovo has just announced numerous additions to its Yoga brand of flexible, multi-purpose computers.
The new Yoga Tablet 2 with AnyPen is an 8-inch tablet that focuses on manual writing and sketching, via a clever touchscreen that lets you use any metal object as a stylus. The flexible Tab 2 can also be held in four different ways, including a new configuration that involves hanging it flat at eye level.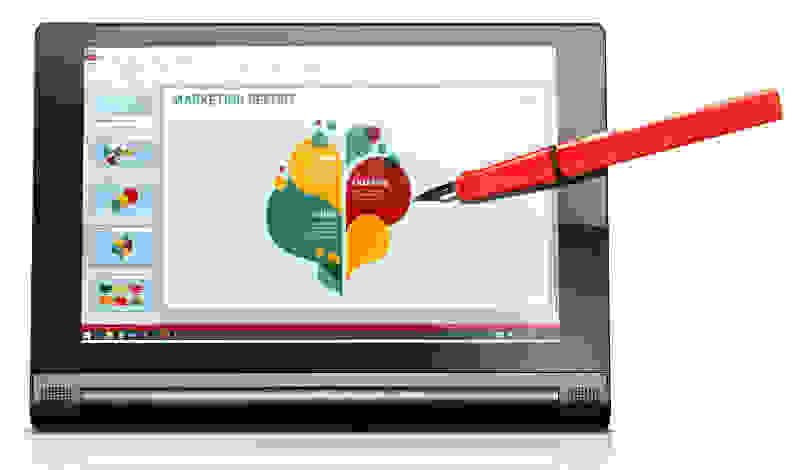 Lenovo also claims "extreme" battery life, despite specs that include an Intel quad-core processor, a native 1080p screen, an 8-megapixel rear camera, and dual front-facing speakers. The Yoga Tab 2 with AnyPen is available this month, starting at $299.
Next up are two new Yoga 3 laptops, in 11- and 14-inch options. Both feature Full-HD IPS screens and the same degree of flexibility: four configurations including laptop, stand, tent, and tablet. The 11-inch Yoga 3 packs an Intel Core M processor, while the 14-inch serves up your choice of Intel's fifth-gen i-series processors.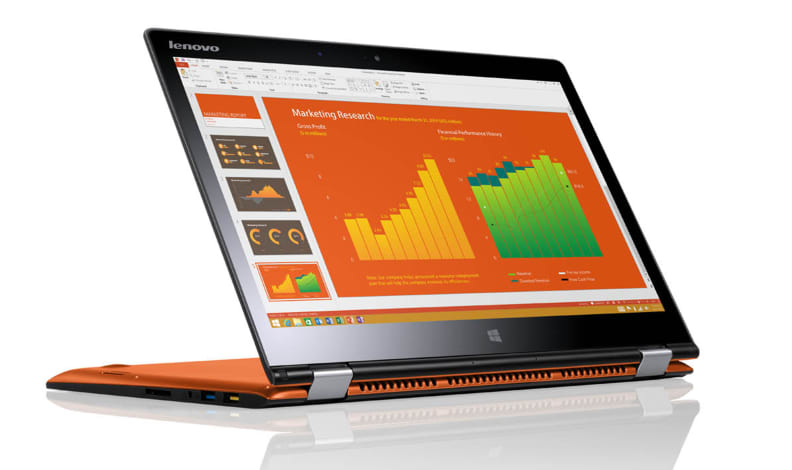 The 11-inch and 14-inch Yoga 3 are equipped with touchscreen displays and JBL/Waves audio speakers. They'll start at $799 and $979, respectively, with availability in March.
Lenovo has also combined the reliability and business-focused aesthetics of its ThinkPad brand of laptops with the 360-degree hinge rotation of the Yoga laptops in the new Lenovo Thinkpad Yoga. This laptop comes in 12-, 14-, and 15-inch options, starting at $999, $1,199, and $1,199, respectively.