Tablets
Protect Yourself with Gorilla Glass 3 and Avoid Heartbreak
Corning's new Gorilla Glass 3 is tough enough to endure some serious testing.

Credit:
What is the absolute worst thing that can happen to you? For many of us, it's dropping a precious new smartphone and then gaping in horror at its cracked screen (okay, one of the worst things). Turn that scenario on its head, and one of the best things in life is an accidental drop that doesn't crack your screen. When that happens, chances are, you have Corning Gorilla Glass to thank. At the Digital Experience show, Corning showed curious tech journalists just how strong its latest creation—Gorilla Glass 3— really is. If you are clumsy, or if you just hate covering your beautiful cellular device with a case, then you will want this stuff on your next phone. Gorilla Glass 2, which adorns many smartphones and tablets, takes more force to leave a mark on it than other glass. The idea behind Gorilla Glass 3 is to make a thinner, yet stronger, version. The prototype glass that Corning had on display was more than adequate in resisting scratches and dents during testing. Understand us: Enthusiastic testers weren't satisfied with a mere key-against-glass demo—they employed downright horror movie-esque methods to prove the Gorilla Glass 3's meddle. The first test involved dropping a weighty, stainless steel ball from an angle onto a sample of normal glass, and then onto a sample of Gorilla Glass 3. The normal glass suffered cracks; Corning's glass suffered nothing. When Corning reps repeated this test from a greater angle, the Gorilla Glass still withstood the torture.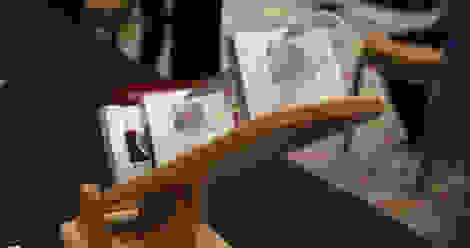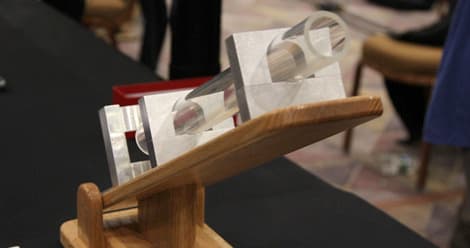 The next test was even more violent: a Corning rep put a sheet of Gorilla Glass 3 into a press and applied 100 lbs of pressure. This left a small indent, but nothing was cracked. Impressive.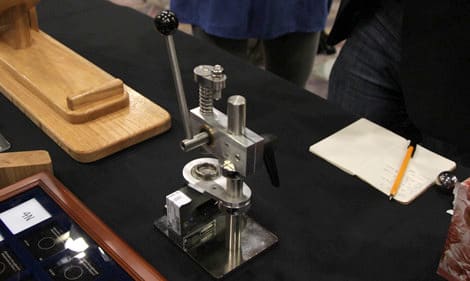 We were told that Gorilla Glass 3 will be ready for OEMs (original equipment manufacturers) this year, but reps didn't speculate what products will use it: Once OEMs buy Gorilla Glass, they can do as they please with it. We did hear that Sharp will be using Corning-made glass on its new TVs, and Sony has already begun using Gorilla Glass on its current TVs. If you break cell phones often, if you're prone to dropping your tablet, just go buy a case for it, no matter how fashion-conscious you are. Otherwise, look out for phones and tablets with Gorilla Glass 3, hopefully later this year.