Tablets
Samsung Revives Barnes and Noble's Nook With New Tab
Looks like a Galaxy Tab 4, reads like a Nook.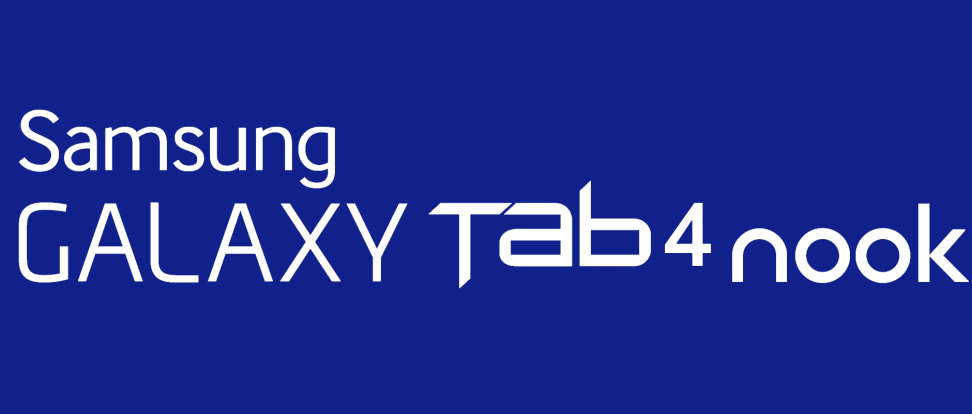 Credit:
Today, Samsung announced a brand new tablet with a familiar look and an even more familiar name: the Galaxy Tab 4 Nook. Gunning for the bookworms of the world, Samsung's latest 7-inch tablet is the first product to come about from Barnes and Noble's rebooted Nook strategy. Instead of making its own hardware, B&N will license the Nook name while providing some custom software and bundling the hardware with a $5 Nook credit, a free eBook (Freakonomics), and several free magazine trials.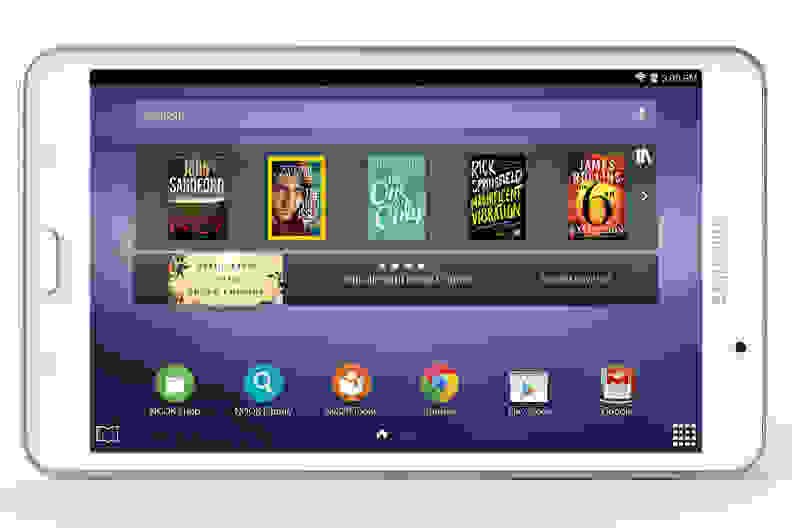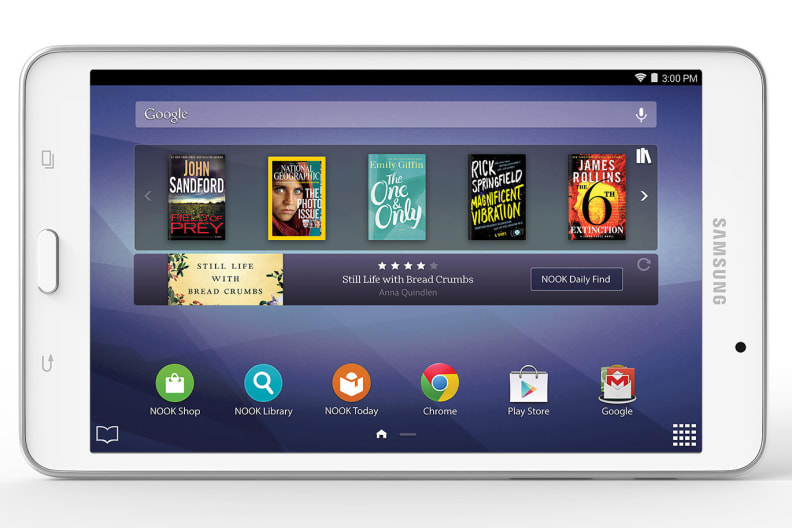 Under the hood, this tablet has all the same guts of the Galaxy Tab 4: a 1280x800 LCD screen, 1.2GHz Snapdragon processor, heavily-skinned Android 4.4, 8 gigabytes of storage, and an expandable microSD card slot. However, it mixes a hybrid Nook/TouchWiz launcher with several incentivized Nook services to rope in readers. It should be noted that LCD-screened tablets typically have poorer battery life than e-Ink eReaders, but there's no substitute for color when you're diving into magazines and video content.
For $200 ($180 online), the Galaxy Tab 4 Nook isn't all that expensive, presenting an interesting alternative to something like the Kindle Fire. In our experience with older Nook tablets the major issues revolved around not making the most of Android—something a Samsung-produced tablet shouldn't have a problem with.
If you're interested, the new Nook tab can be picked up over at Barnes and Noble's website for its launch price of $179. To see it in action there's a promotional video buried among the press materials, as well.