The Best Drones Under $500 of 2018
By Adam Doud
When it comes to drones, there's a lot of options. Whether it's a matter of flight time or features, you really get what you pay for. Since we've already given you our top picks for drones under $200, we thought we'd up the ante and test the next tier of drones.
Drones under $500 are in a class of their own. They have stable GPS, nice cameras, and typically include at least a 2-axis gimbal. They'll also stop and hover when you release the sticks, to the point where you could go get a drink and come back and know exactly where your drone is. They're that good.
While most drones in this price range are quite good, there are certain features that set some of them apart. From rock-solid flying to 1080 video camera, the DJI Spark (available at Amazon) is our top pick. While this drone has a lot to offer, if it's not your cup of tea, worry not. There's a drone for every type of flyer on this list. So, without further ado, here are the best drones under $500 ranked, in order:
DJI Spark
Parrot Bebop 2
MJX Bugs
UpAir One
Potensic T25
Updated October 31, 2018
Advertisement - Continue Reading Below
How We Tested
The top three things we test are maneuverability, range, and camera. The drones were flown both in my backyard and at a local park, and I used line-of-sight and the camera's First Person View to gauge the results. I also flew them around obstacles to see not only how they respond to the controls, but how fast and responsive the video stream was.
Range was determined by the interface on the remote/app as I flew them over my neighborhood in the direction of a nearby forest preserve. I flew straight out until the video got too choppy to successfully navigate. The WiFi blanketing my neighborhood provided enough interference that none of the drones approached their maximum advertised range.
The final test we did was film video footage in all kinds of light, which was done in different weather conditions. As for my top contender, I took static video tests against test screens to determine color reproduction, sharpness, and clarity.
The Tester
I'm Adam Doud and I'm a a general technology reviewer that's been in the mobile technology industry since 2011. I've reviewed everything from phones and laptops to smarthome tech in several different publications. When I'm not reviewing drones or phones, you can find me biking in the Chicago suburbs.
The Tests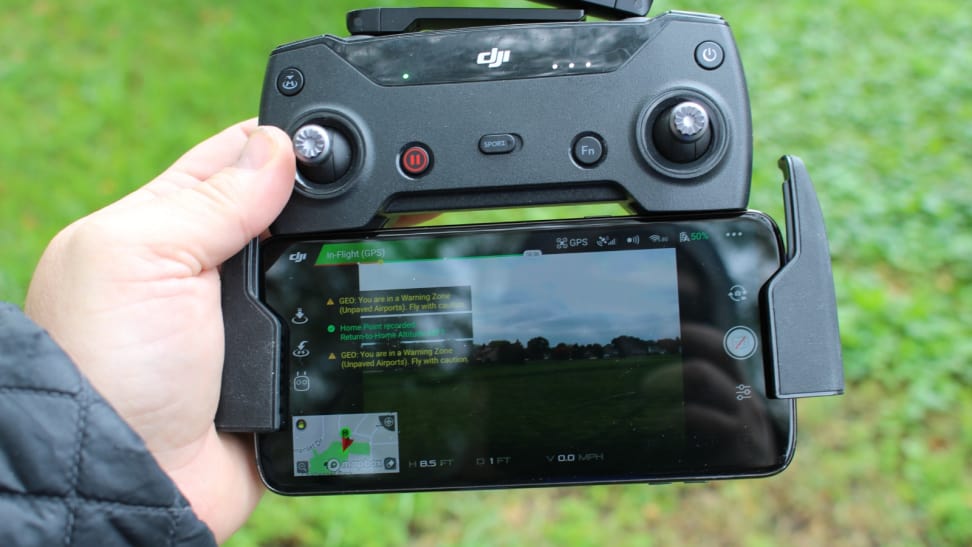 The main things we focus on are maneuverability (how it moves), range (how far it goes), and camera (picture/video quality). The maneuverability test involves me flying the drone around my backyard and at a local park. I use the camera's First Person View and my own line-of-sight to determine how easy it is to fly. I also fly around obstacles as a way to gauge the controller's responsiveness.
For range testing, I fly the drone out as far as possible. When the video stream gets too choppy to navigate, I fly it back home. This is a fairly straightforward test, as the interface on the remote/app tells me what I need to know (speed, distance, and so on). Unfortunately, my neighborhood has a lot of WiFi interference, so none of the drones on this list flew to their maximized advertised range.
The last thing we do is test the camera's picture/video quality. In addition to flying the drone in different lighting (this can really effect your footage), we also took static video tests against test screens to determine color reproduction, sharpness, and clarity.
What You Should Know About Drones Under $500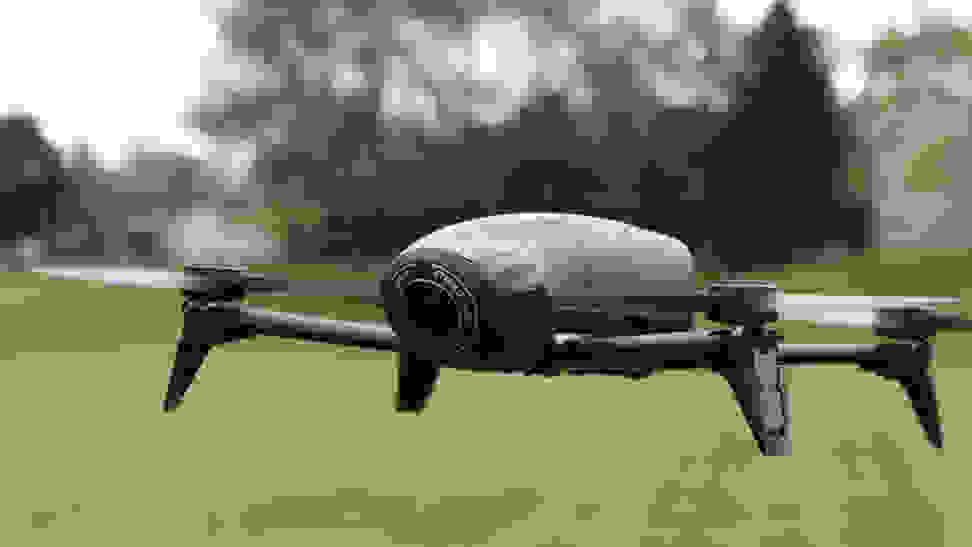 When it comes to drones, there are certain tiers at which the bar gets significantly raised. That's because when you move into the $200 - $500 range, you get into a much better class of drone. They have reliable GPS, nice cameras, and typically include at least a 2-axis gimbal. They will also stop and hover when you release the sticks on the controller.
With this kind of machine, you've really exited the "toy class" of drone. It's a little like Double A baseball in that it may not be quite good enough for "the show" but you're not exactly playing in the beer leagues either. Further, there's a huge difference in what you'll find above $500 as well, but we'll save that for a different article.
Mostly what you'll find in this class is power, build quality, maneuverability, and camera. The motors are going to be direct driven rather than geared. What that means is the shaft to which the blades are attached connects directly to the motor instead of using a gear mechanism. The main difference is that these motors are going to be more powerful, with more torque, and less prone to breakage. In toy drones, plastic gears often die before the motors or the blades.
Because of that, you'll get more power and maneuverability and better control over the aircraft. In other words, you can nudge right up to a wall or fence and be sure you won't pile into it. Additional sensors in this class like the aforementioned GPS also help considerably. Some even have additional sensors, like collision sensors (but this isn't too common among $500 drones).
The cameras in this class will take footage that you'll actually want to show off to people. For the most part, drone camera's are similar to the ones in smartphones. In this class, you'll be getting a better class of camera. Maybe not as good as the Google Pixel 3 or Samsung Galaxy Note, but these cameras get the job done. As in most things in photography, your available light will make or break you.
Finally, these drones are just built better, as there's less corners are cut. Some of the drones in the sub-$200 range are plastic frames with a thin candy shell over them. Some drones will even break apart on their first landing. You won't find that here. Drones in the $200 - $500 class are more sturdy, but make no mistake, they're still breakable.
---
Other Drones Under $500 We Tested
Advertisement - Continue Reading Below