Tech
Sonos Beam Gen 2 vs Sonos Arc: Sonos soundbar shoot-out
We put Sonos' smart soundbars head-to-head to see which is best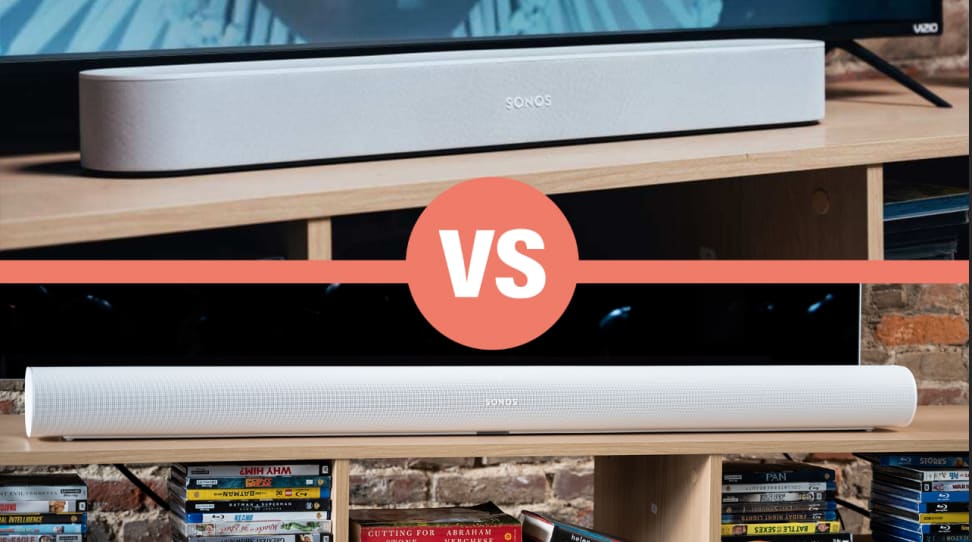 Credit: Reviewed
Sonos' Beam soundbar was a mainstay of the brand's evolving home theater collection since it debuted in 2018. Part soundbar, part smart speaker, and all Sonos, the Beam's minimalist aesthetic and impressive smarts made it a favorite for those looking to upgrade their TV sound the Sonos way. Late in 2021, Sonos refreshed the Beam in the form of the Beam Gen 2, which adds virtual Dolby Atmos, HDMI eARC compatibility, and boasts an even more handsome finish.
But there's (still) a major rival in Sonos land: the Sonos Arc. With the Arc, Sonos has rewritten its own home theater playbook, tossing out the pricey Playbar for something even bolder. Where the Beam is sleek and compact, the Arc is big and brash, offering booming audio from nearly a dozen individual drivers, including upward-firing speakers for Dolby Atmos content. So which is right for you? We put the two head-to-head so you can decide if you should double down on the Arc, or stay sensible with the Beam.
Updated 1/21/22: In fall 2021, Sonos succeeded the original Beam with the Beam Gen 2. This post has been updated to reflect the Beam Gen 2's performance and new capabilities after comprehensive testing.
Buy the Sonos Beam Gen 2 at Amazon
Price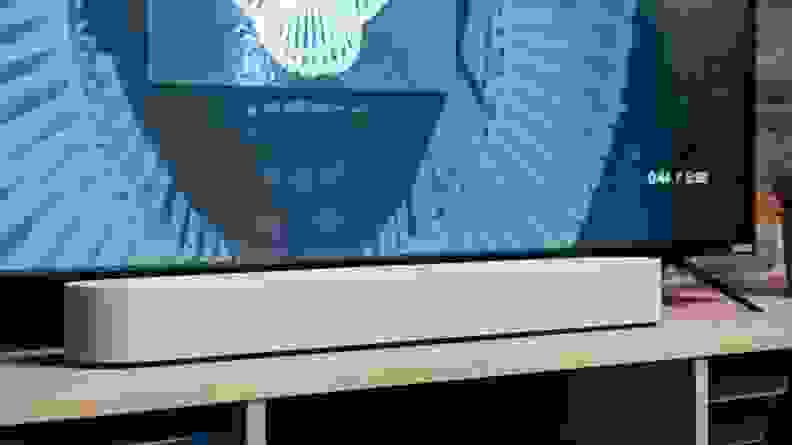 Well, here's an easy one to get us going. If you're going by price alone, it's the Beam Gen 2 all the way. At $449, the latest Beam is still an investment for most budgets, but it pales in comparison to the $899 you'll shell out for the Arc (raised from its original $799 price with the blame placed on parts and supply chain issues). That's especially hard to swallow if you also just purchased a new TV.
But, of course, there's much more to the story here. Those looking for the best investment for their soundbar purchase will want to read on to see where the rubber hits the road. Our pick: Sonos Beam Gen 2
Design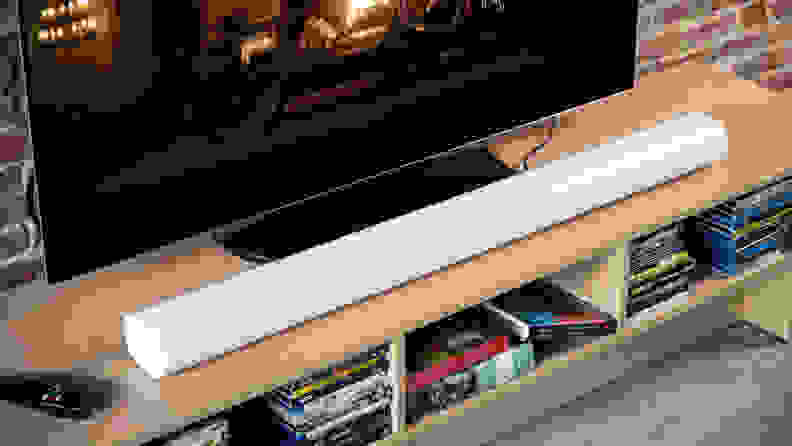 When it comes to size, the Beam Gen 2 is an easy fit. Literally. At 25.6-inches across, 2.7-inches high, and 3.9-inches deep, the bar slides smoothly into virtually any setup, without crowding the TV screen or sticking out from the sides of your console. The Beam's rounded corners also give it some flair, standing out from the rectangular design of most bars, while its matte color scheme in either black or white is at once understated and stylish.
That said, the Beam's relatively compact size means its soundstage is more limited than many similarly priced bars. Sonos officially recommends the bar for those with smaller TVs of 49-inches or less.
The Arc, on the other hand, is as brutish as Sonos gets. Corraling 11 individually powered drivers within its tubular frame, it's a massive bar that makes a statement from the moment it's placed on your TV stand. The Arc stands 45-inches across, and 3.4-inches high, meaning it may cover up the bottom of your TV display unless you choose to mount one or the other (Sonos charges an extra $79 for the pleasure).
The Arc is still all Sonos, though, offering the same monochromatic color scheme as its sibling, along with the usual minimalist design aesthetic and premium trappings you'd expect from a Sonos product. Unwrapping either soundbar has a decidedly Apple feel, helping to ease your concerns over the premium pricing.
Our pick: Sonos Beam Gen 2
Connection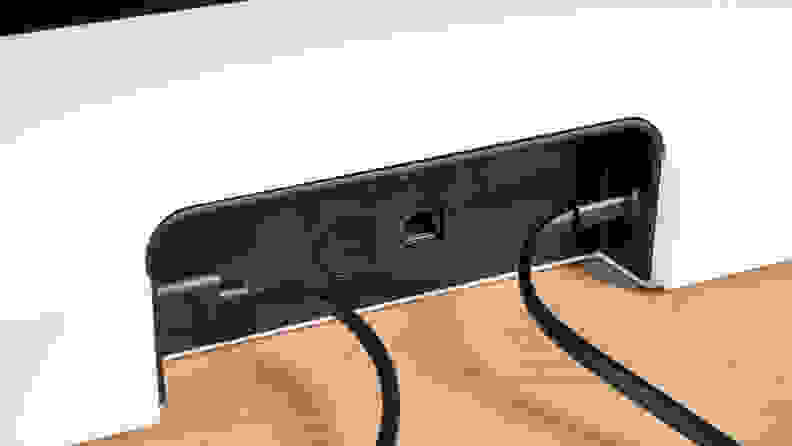 Both the Beam Gen 2 and Arc offer nearly identical connection options, including both Ethernet and Wi-Fi connectivity along with HDMI eARC connection and an adapter for connecting to your TV's digital optical input. The HDMI eARC connection allows you to connect to your TV's HDMI ARC or eARC port and control the bar with a TV remote in most setups.
The Sonos Arc originally had a leg up over the first-gen Beam, but now that both the Arc and Beam Gen 2 include HDMI eARC connection instead of the older HDMI ARC port, things are even.
If you have modern premium TV with HDMI eARC (2019 or newer) the connection type is notable for two primary reasons: the ability to easily adjust A/V sync issues between the bar and your TV, and the ability to send uncompressed audio from your TV directly to the bar.
This means your TV can theoretically pass virtually any audio signal it receives down to the soundbar undiluted, allowing the bar to decode the audio so your TV doesn't have to. That means that you could connect a Blu-ray player directly to the TV and send the full, high-resolution audio directly to the soundbar. This is also important when it comes to Dolby Atmos content (more on that below).
It's also notable that neither soundbar includes a spare HDMI input for plugging in a video streamer, gaming console, or Blu-ray player directly—meaning everything needs to go through your TV. The older the TV the more this could affect your setup options. In addition, neither bar offers an analog connection for legacy devices and, in true Sonos fashion, there's no Bluetooth audio support either.
Our pick: Tie
Features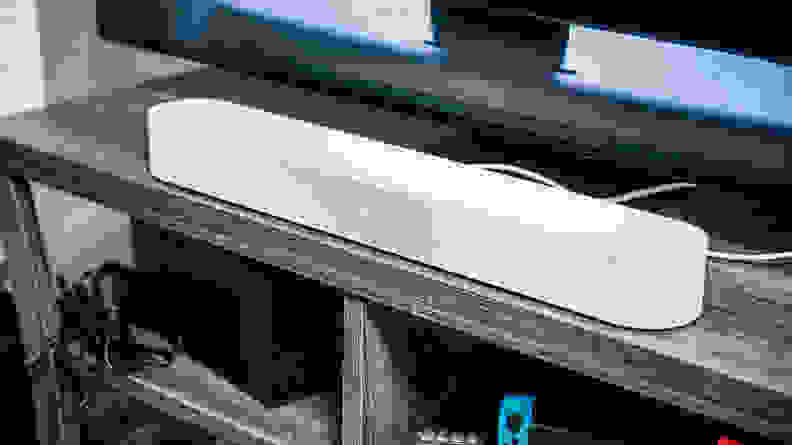 With the latest version of the Sonos app, the S2 controller, each bar is easy to control and set up for a wide variety of tasks. Those include the ability to connect and group with other Sonos speakers as a multi-room sound solution, in a group, or as a surround sound setup with a Sonos subwoofer and surround speakers like the Sonos One SL or the (much cheaper) Sonos/Ikea Symfonisk.
Both soundbars are also "smart" in that they allow you to use a voice assistant (either Google Assistant or Amazon Alexa) to control basic playback functionality and smart home functions via built-in microphones. That makes both the Arc and the Beam essentially high-powered smart speakers that also connect digitally to your TV.
While there's no Bluetooth, Spotify Connect and AirPlay 2 make it easy to stream music from a wide variety of source devices from Spotify and Apple Music respectively, and multiple other music streaming services are built into the Sonos platform as well. You can also source CD-quality audio through the app, allowing you to playback audio files from a NAS drive in high quality.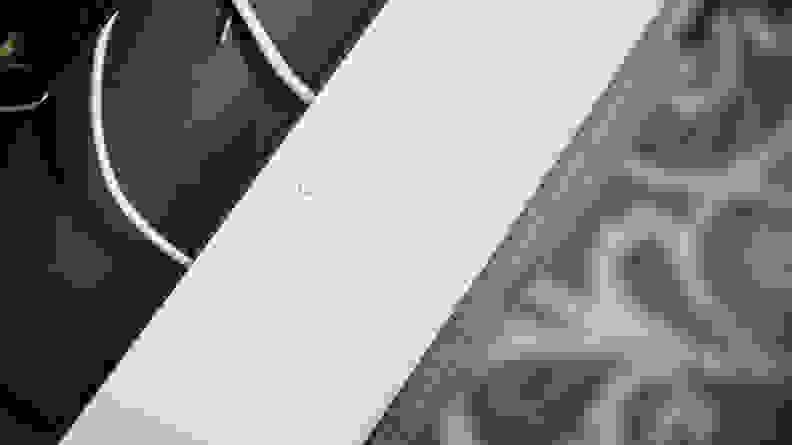 The big feature that originally separated these two bars was Dolby Atmos: the Arc had it, the original Beam didn't. But with the Beam Gen 2, you're now getting a form of "virtual" Dolby Atmos. This means that while the Beam Gen 2 may lack the Arc's impressive side- and upward-firing speakers, it can still deliver workmanlike Atmos thanks to an ingenious method of speaker array shifting.
During testing, we found that the Beam Gen 2's virtual Atmos did well at convincingly placing sound to the left, right, or below your TV screen, but struggled with overhead sounds. In any case, the "true" Dolby Atmos provided by the Arc is still the superior version because it actually has dedicated Atmos speakers.
Speaking of Dolby Atmos content, the lack of HDMI inputs for either bar makes it much harder to source the highest quality audio such as uncompressed Dolby Atmos via Dolby TrueHD from physical media like Blu-ray players. The only way to do this is via a TV with HDMI eARC. Otherwise, these bars are limited to compressed Dolby Atmos from your TV over Dolby Digital Plus. That said, the Arc is still a very impressive Atmos specimen, giving it the win.
Our pick: Sonos Arc
Sound performance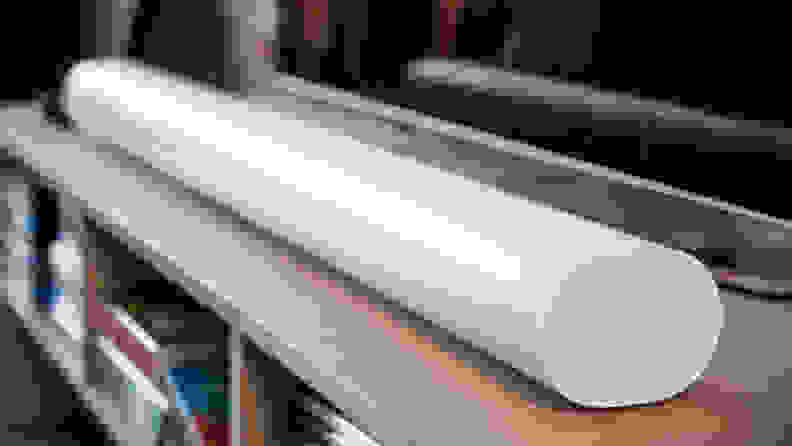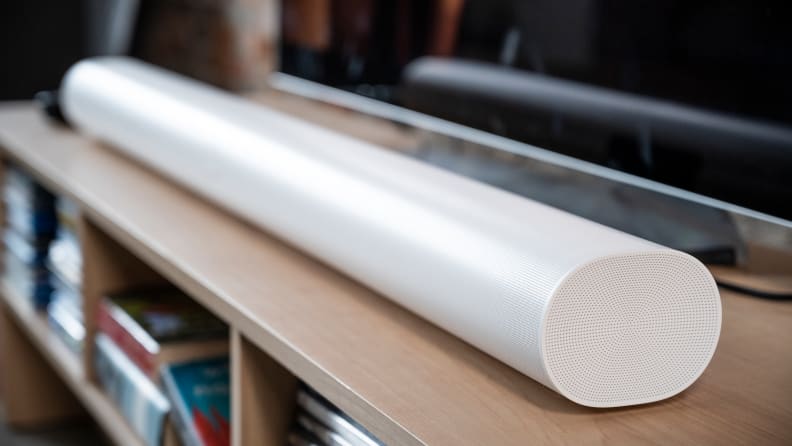 Simply put, this one is no contest. Feeding the Arc soundbar Dolby Atmos movies from services like Disney+ is nothing short of a brilliant, cinematic thrill ride. The Beam Gen 2 has edged a little closer in this regard, but it's still "diet Atmos" at the end of the day.
While neither soundbar comes with a subwoofer, the Arc has plenty of bass punch built right in (that's what you pay for in both dollars and TV console real estate). And beyond the blooming, immersive soundstage of Dolby Atmos films and TV shows, the Arc just sounds luscious and smooth, regardless of what you're sourcing. The bar has more than enough power for a standard TV room, filling the space with big, potent sound.
For its part, the Beam Gen 2 certainly holds its own when it comes to a bar of its stature. While it definitely can't kick out the beefy bass of the Arc (let alone the Dolby Atmos immersion), it does offer clear and punchy sound for its size. That includes some impressive detail in the midrange and excellent dialogue clarity, though at times it can get a little snappy. The Beam is also a solid soundbar for music playback, offering more bass than you'd think and the kind of effortless musicality in the upper register we've come to expect from all Sonos speakers.
Our pick: Sonos Arc
And the winner is ... Sonos Arc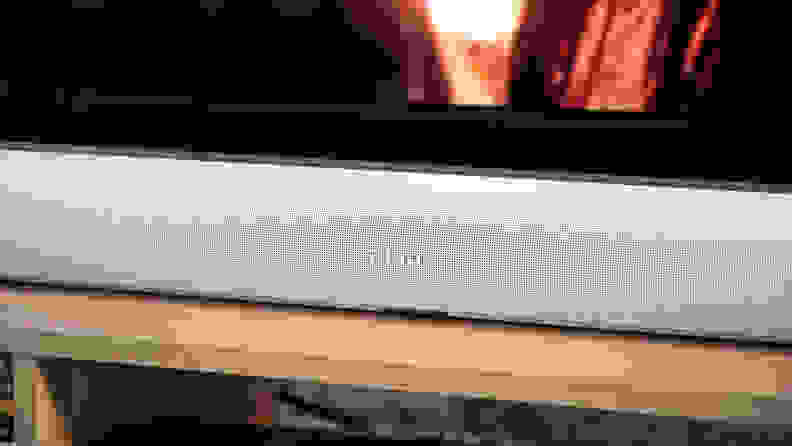 The Beam Gen 2 has gotten closer than ever to competing with the mighty Arc, but the latter remains the more satisfying purchase. At the end of the day, the Arc's impressive, cinematic sound is going to be what puts a smile on most listeners' faces. You're also getting the premium features you expect from Sonos, alongside thrilling Dolby Atmos playback.
For its part, the Beam Gen 2 is now toe-for-toe with the Arc in features, including virtual Dolby Atmos, all the goodies of Sonos' well-designed software and your choice of smart assistant flavors (with either Google or Alexa on tap), all in a sleek and unassuming profile. And it's hard to argue with roughly half the cost.
Still, if we're looking for a Sonos soundbar right now, it's the Arc that makes the best case, even at its towering size (and cost). With an eye on the future and an upgradeable Dolby Atmos configuration, this is a serious investment that should pay off for those serious about sound.
Buy the Sonos Beam Gen 2 at Amazon