Tech
11 gadgets that will help you stay safe in uncertain times
Be safe, be empowered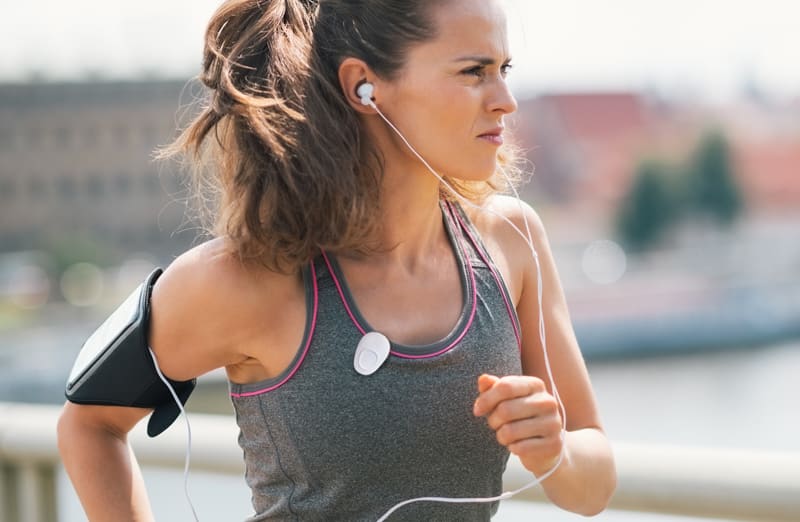 Credit: Wearsafe
As a woman (and human being) living in a city, I don't always feel safe. Occasionally I'll have a threatening encounter walking home alone at night, or I'll end up in the presence of a stranger I'm not sure that I trust. Most of us have long-since learned the basics of personal safety—no headphones, stay alert, car keys between your fingers, stick to busier neighborhoods if you can—but sometimes threatening situations are unavoidable. What can you do to stay safe?
Tech has a solution for that. Multiple solutions, actually. Whether you'd prefer a smart watch, jewelry, key chains, or smartphone app, there are many gadgets that can alert trusted contacts or sound the alarm when you're in danger.
In a perfect world, we wouldn't need any of them. But in reality, a tech-assisted safety net can be a really good way to feel protected and empowered. Here are some of your options:
1. Siren ring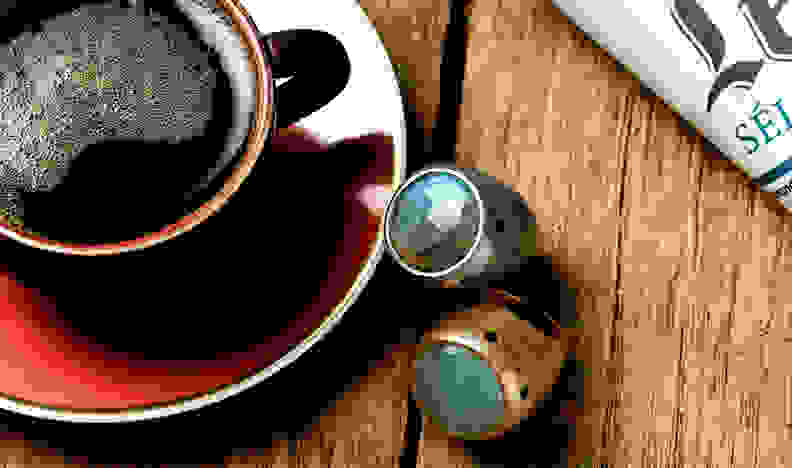 If startling a potential attacker is preferable to calling for help, this ring might be right for you. Twist the top of the ring 60° and point it toward an attacker to sound an unbearably loud alarm. If you're in danger, Siren could startle or deter an aggressor for a few critical moments while you run away. Bonus: it's cute and comes in a few different styles.
2. Roar Athena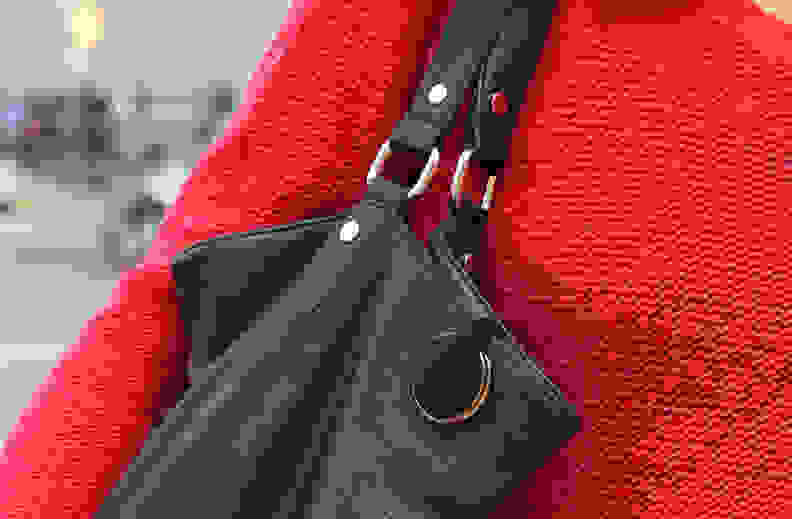 Wear Athena as a pendant, clip it onto your bag or shirt, and stay safe.
You can either use it to sound a loud alarm while simultaneously alerting your emergency contacts, or you can alert your contacts in silence. When you send an alert, it shares your location in real time.
3. Leaf SAFER smart pendant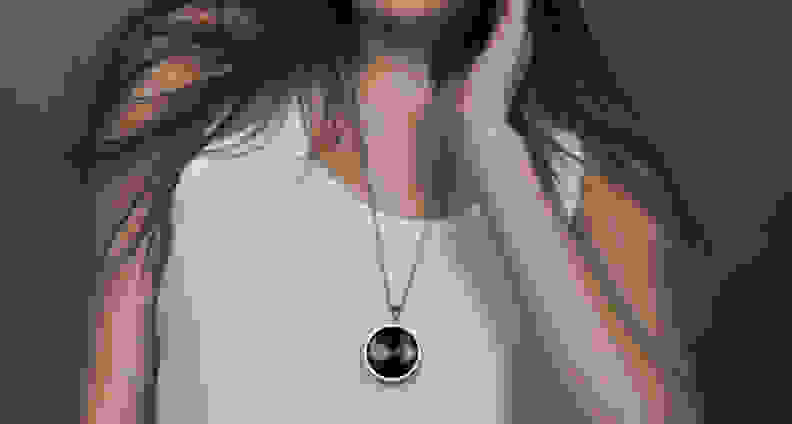 One of the more affordable pieces of personal safety jewelry, the SAFER smart pendant can send emergency alerts with your location to designated contacts. It can also help you navigate to the nearest hospital or police station. At $30 a pop and with multiple color options, it's a great way to feel, well, safer.
4. Revolvar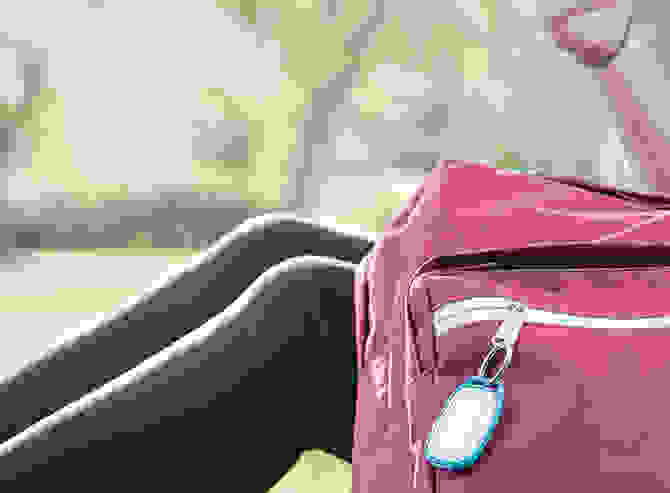 This wearable can clip onto your clothing or function as a keychain. Press a button to connect to your emergency contacts and share your location. Select a red alert to ask for immediate assistance, or a yellow alert to ask for a phone call.
5. iDaye keychain
Ten bucks on Amazon, will get you this little keychain, which sounds a loud safety alarm when you pull the pin from the device. Use it to startle would-be attackers so that you can run away.
6. Safelet bracelet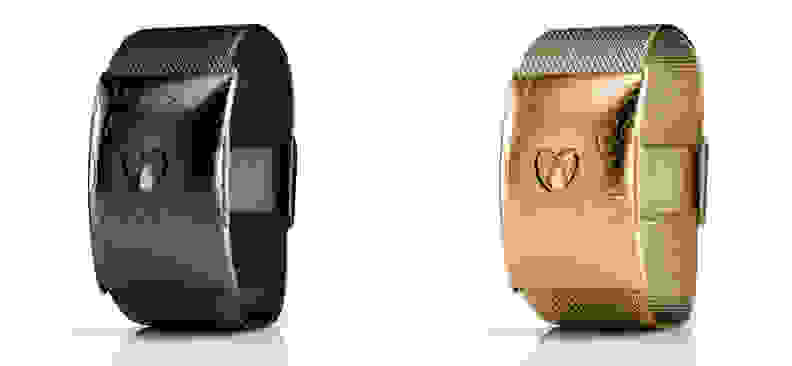 Safelet is a bracelet that connects to your phone via a companion app. If you're ever in danger, press the appropriate buttons on your bracelet. It will send an alert to people who you've opted to include in your Guardian network, along with your location. Safelet can also prompt your phone to start recording audio—and if you choose to, it can send an alert to anyone around you who has opted to receive alerts from people who have activated their bracelets.
7. Wearsafe tag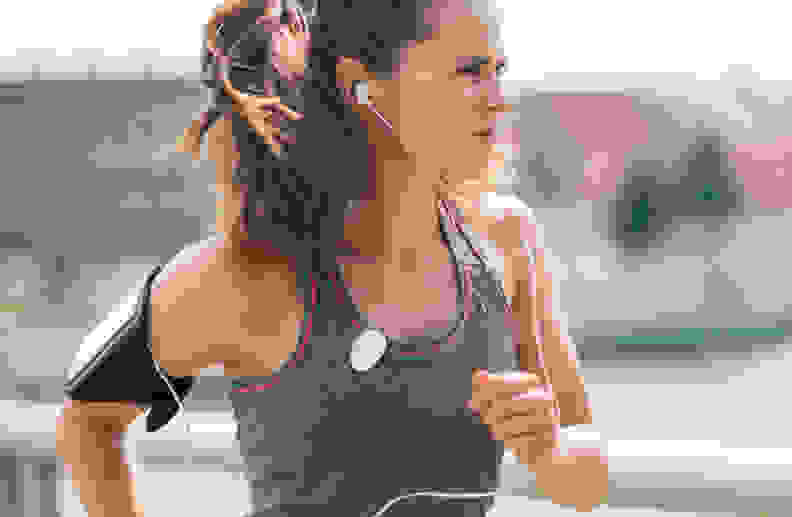 The tiny Wearsafe tag is unique in that it's free—but requires a $5/month subscription fee after the first month of use.
Like many other personal safety gadgets, Wearsafe allows you to request help from emergency contacts and send them your location. It allows your contacts to open a group chat so they can touch base about making sure you're safe. It also records on-scene audio—starting one minute before you press the alert button.
8. Pebble Core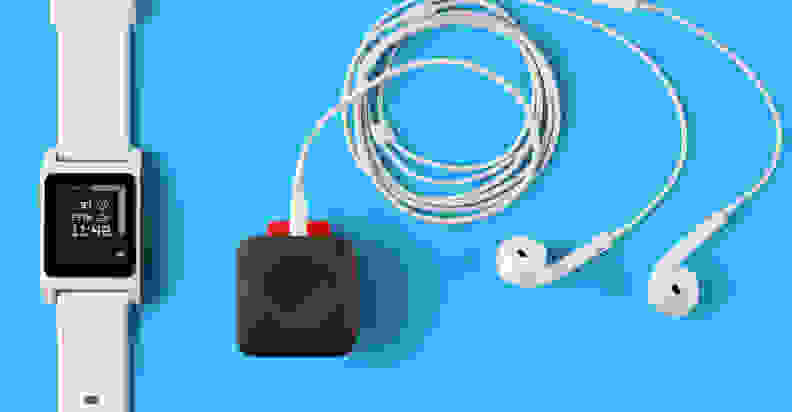 I've been eagerly awaiting the release of the Pebble Core, a small wearable that can play music and use GPS and motion sensing to track your movement. The gadgets clips onto your clothing and offers an SOS alert function, which sends an SOS message and your location to a trusted contact.
9. Stiletto pendant
Stiletto is a fancy pendant you can use to send voice, sms, and data messages to emergency contacts with the press of a button. Use it to call 911—and if you're unable to talk, Stiletto will even speak for you, telling 911 that you need help and are at a specific location. It can find your location even within a building. You can use the companion app to plan a walking route based on data like crime rates and sex offender locations. After you plan your route, you can share it with your contacts.
And did I mention Stiletto is sparkly? 'Cause it is. Guys, it's really, really sparkly.
10. Apple Watch
If you've got an Apple Watch with WatchOS 3, you've got an SOS function. When the function is enabled, you can hold down the watch's side button to activate it. The watch will then call local emergency services, as well as texting up to three emergency contacts.
It's not the only reason to buy an Apple Watch, but it's certainly a useful feature.
11. Smartphone apps
There are also a number of useful personal safety smartphone apps, if you'd rather keep your personal safety tech confined to your phone, there are a number of apps like bSafe, Circle of 6, and StaySafe that perform a lot of the same functions as the above wearables.
The main difference? To use them, you'll need to reach for your phone and open an app, which might not always be possible in a crisis. Still, if you don't want to purchase a wearable, it's a great option for added security.
Related Video