Lenovo's 2015 lineup of affordable computing devices debuted today at CES, including new all-in-one PCs, Flex laptops, 7-inch tablets, and an entry-level notebook.
First up is the Lenovo B50, an all-in-one PC that's designed for general purpose use including multimedia consumption and web browsing. Key specs include a 23.8-inch HD screen, integrated speakers by JBL, a fourth-generation Intel i7 Processor, and an Intel RealSense 3D camera.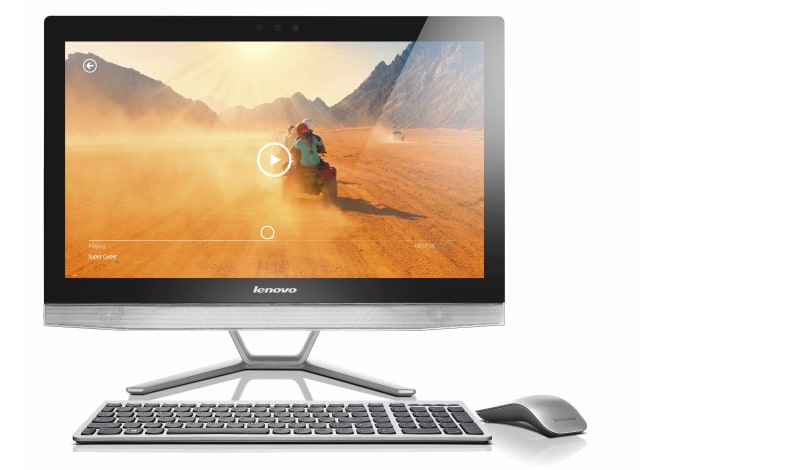 The B50 also delivers integrated NVIDIA GeForce graphics, and runs the Windows 8.1 OS. To top it all off, it includes a 10-point capacitive touchscreen. This all-in-one harbors a surprisingly decent spread of hardware for its $1,249 asking price, with availability expected in March.
Lenovo also announced its new Flex 3 convertible laptops in 11-, 14-, and 15-inch options. The 360-degree hinge allows the Flex 3 laptops to fold backward onto themselves into a tablet shape, be used in a more traditional style, or assume a "tent" position, where the keyboard serves as a kickstand.
Each Flex 3 option features either an Intel i5 or i7 processor (aside from the 11-inch Flex 3, which uses Pentium), a 720p HD webcam, and touchscreen capability. The 11-, 14-, and 15-inch Flex 3 laptops will be available in May for $399, $549, and $579 respectively.
The new Tab 2 A7-10 and A7-30 7-inch tablets arrive at seriously low prices, while still delivering specs sufficient for most casual users. The A7-30 is available in pearl white, ebony black, aqua blue, and cotton candy pink; the A7-10 is available in black only.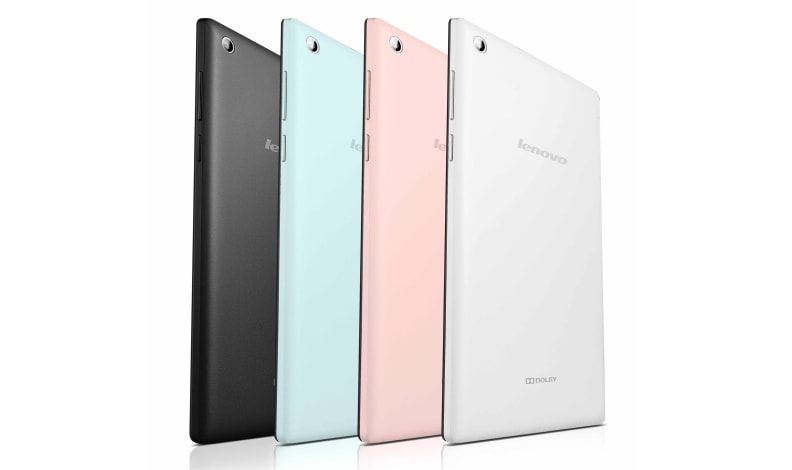 Under the hood, highlights include a quad-core processor, SIM card support, front-and-rear cameras, and Dolby speakers. The A7-30 will be available in March for $129, while the A7-10–which offers less storage and only a rear camera—is available this month starting at just $99.
Lenovo will also bring affordable, entry-level, all-in-one PCs to market this year. The C40 and C50 each offer your choice of Windows 8.1 or 8.1 Pro running on a fourth-generation Intel Core i5 processor, with up to 8GB RAM and 2TB storage available.
The 23-inch C50 starts at $729, and the 21.5-inch C40 starts at $429. Both will be available in March.
Finally, Lenovo announced the S41 notebook PC—part of the company's new S Series. This thin, lightweight option boasts a metallic chassis and a zippy fifth-gen i7 processor with discrete NVIDIA graphics and stereo speakers.
The S41 will be available in June, and starts at $799.