Tech
This dual-port car charger from a brand we love is under $7 on Amazon right now
Use the code "BEST2311" to save 22%.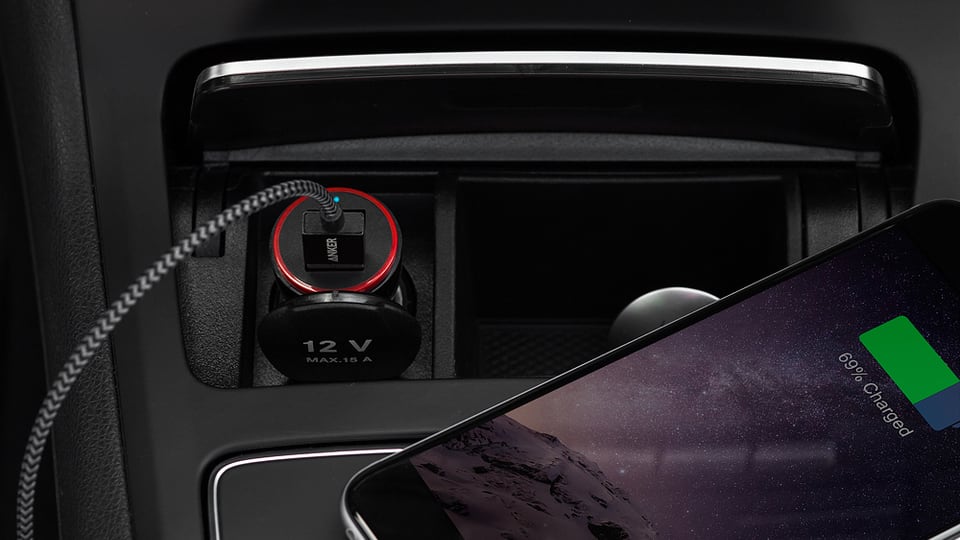 Credit: Anker
You know that feeling when you've got a passenger in your car, and they ask to borrow the one charger you've got? Your phone is already plugged in so your battery doesn't die while you stream Spotify and follow Google's directions. The very thought of giving up that precious power source can fill you with dread.
Treat your passengers like royalty
Maybe it's time to level up your driving experience, remove all threats to your phone's battery life, and invest in another car charger. There are plenty of options that can fit right in to your cigarette lighter plug, but we found a great deal on one that's just right for you and a passenger.
Anker, a brand we trust especially when it comes to charging devices, has a two-port dual car charger that's on sale on Amazon right now. This 24W dual USB charger usually goes for $8.99, but there's a lightning deal right now that knocked the price down to $6.74. If you missed that, you can still get a discount. With the coupon code "BEST2311" you'll save an additional 22% and get this tiny but powerful device for just $6.99.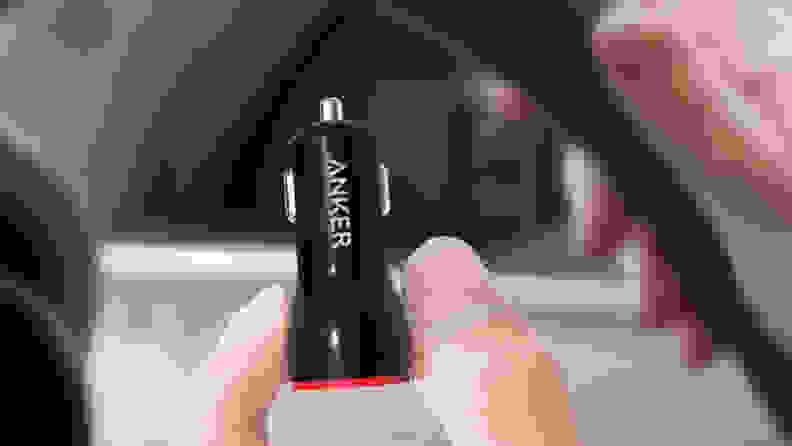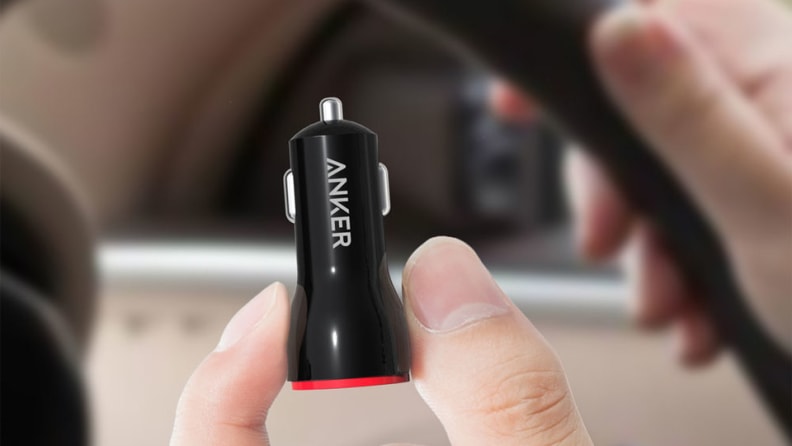 What you'll love
In addition to a great low price, this car charger packs a serious punch in a small package. You can see in the image above that this device is tiny. Lots of third-party car chargers with multiple ports tend to take up a lot of room, which can make your car feel cluttered and get in the way.
You also won't have to worry about having the right charger if you and your friends use different smart phones. Anker makes fantastic USB cables with any adapters you need, and any length—and they're super affordable, starting at $5. Lightning? Micro USB? USB-C? All come in lengths ranging from 3 to 10 feet so you can share power with anyone in your car from the passenger to the back seats.
Prices are accurate at the time of publication, but may change over time.