Tech
This USB-C charging cable is the last one you'll ever need—and it's only $10 right now
No tangles, no split cables, no awkward positioning to use your phone while you charge.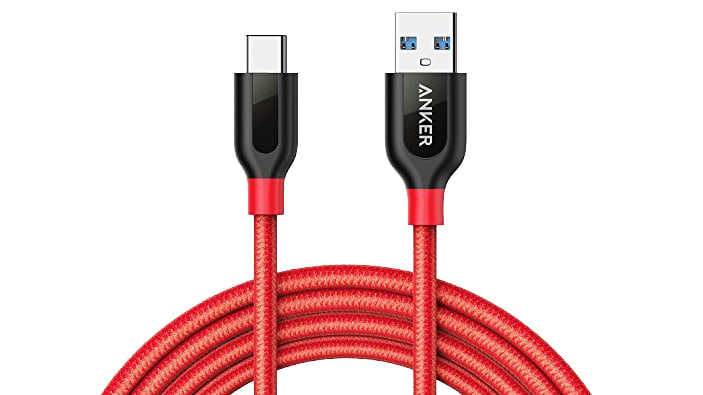 Credit: Anker
One of the best upgrades I ever made in my apartment was installing charging cables behind my couch and bed. I absolutely hate having to hunt down a charger, or leave my phone somewhere I can't use it (I know I have a problem, but admit it, you probably do too).
We picked up a handful of Anker braided nylon charging cables and haven't touched a proprietary cable since. If you use a USB-C charger, odds are you don't have a lot of spare cables. But right now, Anker's 6-foot USB-C to USB 3.0 braided cable is only $10 on Amazon. It typically sells for $14-$16, making this a great time to pick one up.
What I love about these particular cables is the braided cord. You cannot tangle them if you try, which is great if you want to have a bunch handy. We have three cables behind out couch for micro USB, lighting and USB-C, and we never have to spend a second sorting them out. It's such a luxury, especially considering how small of an investment we made.
Plus, with 6 feet of length, you probably won't have to crane your neck to use your phone while it's plugged in if you're smart about where and how you set it up. We ran a power strip with USB ports under our couch, which also helped us clean up the mess of wires for our floor lamps and stuff. But, those typically cost about $30. If you don't need extra plugs and you've got an outlet in reach, this $11 Anker 2-port wall charger is your best bet to create a charging station where you spend your time at home.
Prices are accurate at the time this article was published, but may change over time.