While I've as of yet been unable to track down an official MSRP for this 55-inch TV, it retails locally and online for around $999, though some sites are selling it for only $700. This Haier is cheap, not only in price tag, but in the way it looks and sounds during use. It simply isn't a good product and there are numerous TVs on the market that will give you more value for your money.
There's very little good to say about the Haier L552181, at least within the area of design details.
Many of the TVs we've reviewed this year have had interesting aesthetic additions, but Haier's budget-targeted TV is as "plain Jane" as they come.
Expect a rectangular, charcoal-black bezel, and a platform base that screws into the bottom of the TV. The L552181 doesn't swivel or tilt; we would call it average-looking, but lately the average-looking TV is either thinner, sleeker, or more interesting in some way than this Haier.
...this TV brings nothing to the table.
The Haier's controls are placed along the right side of the TV. The Haier L55B2181 has a single USB port for video/audio playback, three HDMI inputs, a VGA pin input for your PC, a neighboring audio input for your PC, and an odd little set of composite/component and audio out that's clustered in the center of the port area. To the right of that, you'll find jacks for coaxial and RF cables, an audio out for headphones, and the input for the TV's 12v power cable. It's ports are all shoved into a recessed area at the center of the TV's back, in a way that makes them hard to get to. Overall, this TV brings nothing to the table.
Haier's menus haven't changed much since last year and give the user only the most basic of options.
The basic menus on the Haier L55B2181 are simple, straight forward, and easy to figure out—unsurprising considering there really aren't very many options. Outside of altering picture settings like brightness, contrast, and temperature, or sound options like toggling surround sound or manual EQ adjustments, there's really not many options or variable features to be found.
On top of being very bare bones, these menus just aren't very attractive and take up most of the screen with a big, solid display that makes jumping in and out of picture settings a real pain.
The majority of this TV's performance specs are subpar.
This Haier boasts average color production and a stellar contrast ratio, but everything else about it is truly subpar. I was actually able to see a lot of its drawbacks simply by watching regular film/broadcast content, which is always a bad sign. The blurriness, cramped audio, and teeny viewing angle felt like a knock on the head.
There are 2012 TVs with worse color production, but this one takes the cake for being stacked with performance features that are a pain to both the eyes and ears. You'd be better off hollowing it out, jumping in, and paddling it down the river to your friend's place for a rousing game of charades.
There are cheaper, better performing, better looking TVs on the market.
Haier's 55-inch model is the only screen size in the B2181 series. It's in the price range of $700-$999, depending on which retailer you buy from. The price seems decent for a 55-inch LCD, unless you consider that it's an unattractive, non-3D, non-Smart, utterly inflexible product.
I would be championing this TV's value, if only its performance had been better. It tested with decent color and a good contrast ratio, but most of your viewing experiences are going to be run aground by its horrible audio and motion. Even if a picture looks good where color is concerned, it's hard to enjoy it when any sort of motion leaves discolored, shadowy streaks, that should probably be accompanied by the sound of a rubber cat being sucked into a black hole.
It would be one thing if this TV had the slimmest price tag available, but it doesn't, and for that reason we can't see any incentive to pursue it as a purchase.
A decent contrast ratio and average color integrity can't save this TV from itself. Our highest priority tests have always been determining a television's color accuracy and contrast ratio. Every now and then you find a TV that adheres well enough to those standards but is still a performance flop. This is the case with the Haier L55B2181: Its basic performance is capsized by a myriad of errors in less important errors.
A shining light in a world of darkness.
That doesn't just describe the potential picture quality of the Haier L55B2181's extremely impressive contrast ratio—it's also referencing the fact that contrast ratio is the only truly impressive aspect of this wholly plain television. The Haier tested with a black level of 0.05 cd/m2 and a peak brightness of 413.32 cd/m2 , both of which are magnificent results for any LCD in any price range. The resulting contrast ratio of 8266:1 is almost too good to be true. More on how we test contrast.
With a viewing angle this small, you're going to have to watch by yourself.
We can only imagine that most people would consider a 55-inch TV to be a pretty good size, large enough for a group or friends or a family to watch some shows or a movie together. Viewing angle is what determines the possibility of that endeavor. A TV with a large viewing angle can be viewed from 45° or more from the center of the screen, which gives you and your friends room to stretch your legs and occupy a medium- or large-sized room.
This 55-inch Haier's drawback is that its total viewing angle is only 24°, which is one of the smallest we've ever seen. That only gives you about 12° of space to either side of center to work with, which means anyone not directly in front of the TV is going to see a lot of contrast loss and distortion in the picture. That's a pretty unacceptable result for a TV of this size. More on how we test viewing angle.
Motion performance can make or break a TV, and this one's busted.
It's no secret that the staff here at TelevisionInfo are rather adamant about how awful a TV looks while displaying motion smoothing.
While the Haier L55B2181 is only a 120Hz television, its default setting is permanently infected by motion smoothing. The setting skips frames to create more "natural" looking motion. It doesn't look natural, though: It's alienating and bizarre (unless you've grown up with it).
Despite this unfortunate set-up, the L55B2181 still handles motion very poorly. Moving pictures depicting faces, intricate metalwork, bricks, sun shafts, and lattice patterns grew blurry and hard to watch during motion. During film content, moving objects left blurring blue/red shadows, and regularly displayed big, obvious artifacts. More on how we test motion.
Meet the testers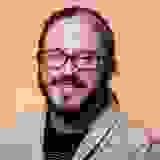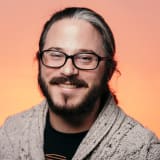 Lee Neikirk
Editor
@Koanshark
Lee has been Reviewed's point person for most television and home theater products since 2012. Lee received Level II certification in TV calibration from the Imaging Science Foundation in 2013. As Editor of the Home Theater vertical, Lee oversees reviews of TVs, monitors, soundbars, and Bluetooth speakers. He also reviews headphones, and has a background in music performance.
See all of Lee Neikirk's reviews
Checking our work.
We use standardized and scientific testing methods to scrutinize every product and provide you with objectively accurate results. If you've found different results in your own research, email us and we'll compare notes. If it looks substantial, we'll gladly re-test a product to try and reproduce these results. After all, peer reviews are a critical part of any scientific process.
Shoot us an email