Securing a 55-inch, 120 Hz smart TV for $700 sounds like an excellent deal on paper, but is this Best Buy exclusive too good to be true?
Sadly, despite its unique design elements and a terrific on-board smart platform, the 55H7G's core performance is so terrible that we absolutely cannot recommend it. Hisense is onto something great with the new VIDAA smart platform, and the TV's overall presentation is promising, but the picture quality is much too poor for anyone searching for a satisfactory display.
Deja Vu
Just like some of Hisense's 2013 options, the 55H7G looks rather familiar. From the front, the design and stand look just about like every other basic TV on the market: plain, but not unattractive.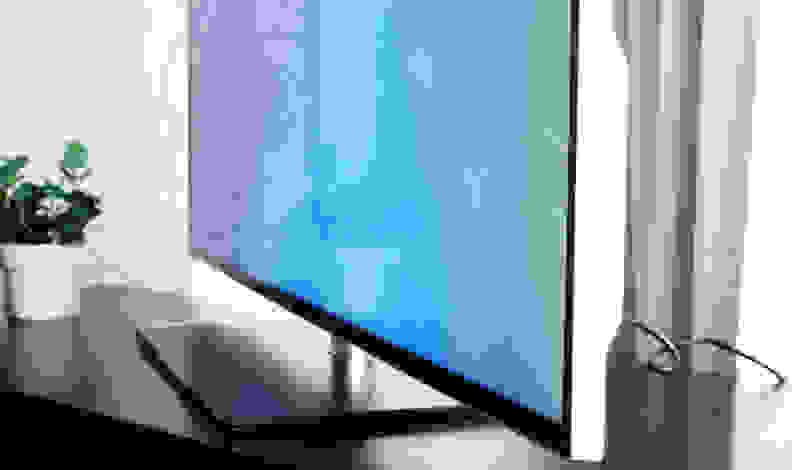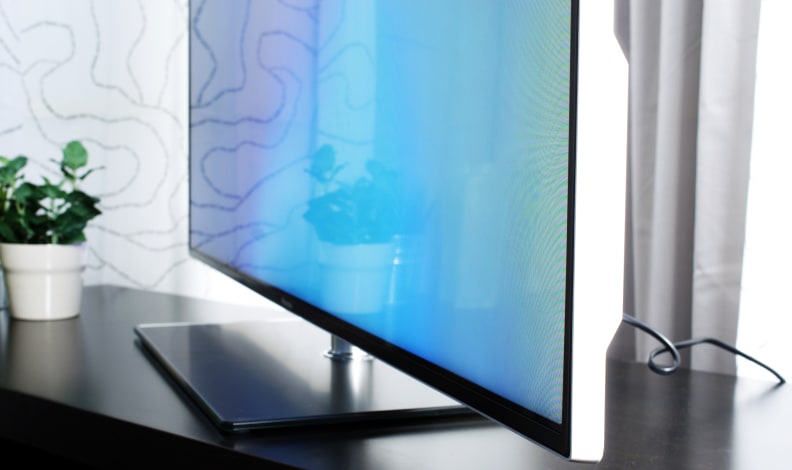 The screen is wrapped in very thin black bezels, while utility elements (like on-set controls and video connections) are hidden on the back of the panel.
That's not all that's hidden 'round back, though. I was pleasantly surprised to find that, rather than the traditional charcoal coloring, the 55H7G's back casing is entirely white. It definitely helps the TV stand out, and even from the front you can see matte-white trim along the screen's bezels. It's a nice change of pace, though it isn't altogether original: Panasonic's WT60 featured the same design element last year.
There's no shortage of video/audio connectivity options here. Hisense includes four HDMI inputs, three USB inputs, shared component/composite video inputs, a coaxial jack for cable/antenna connection, VGA and VGA audio inputs, analog and digital audio outputs, and a headphone jack. The 55H7G also comes with two remote controls. One is the regular infrared kind; it works as it should, but feels extremely cheap to the touch. The other is a smaller, mouse-like device that gives the user better control over the TV's Android-powered VIDAA platform via motion controls and voice recognition.
We take before-and-after measurements for each TV we test in order to both reveal what kind of out-of-the-box performance viewers can expect, and to show what the display is fully capable of given an informed, professional calibration.
Unfortunately, calibrating the Hisense 55H7G was a fruitless endeavor. I took initial measurements in the TV's Movie mode, and found that the basic picture adjustments were locked. What's more, this TV lacks any real calibration controls: Settings like 2- and 10-point white balance control, gamma control, or a Color Management System (CMS) are completely missing. I reduced the TV's luminance output to around 40 fL (~120 cd/m2 ), but was otherwise unable to correct it.

Veni, vidi, VIDAA
I first sampled Hisense's new Android-powered VIDAA platform during CES last January, and its multi-app functionality—a feature that smart TVs have lacked for years—impressed me. VIDAA feels a little less unique in light of LG's recently revealed webOS platform, but it's also a generally more affordable option.
The ability to run multiple apps simultaneously helps VIDAA stand out.
The ability to run multiple apps simultaneously helps VIDAA stand apart from other smart platforms. Most smart TVs, for example, must power off Netflix before launching live TV—so that users can only do one thing at a time. Can you imagine how annoying it would be if your smartphone worked that way?
The Android-powered VIDAA platform has four "tracks" that apps run on: Live TV, Video On Demand, Apps, and Media Center. This means that your cable or satellite content runs independently of an app like Netflix, while connected content like a media server PC lives independently within the Media Center track. Switching between three or four tracks is very fluid compared to the competition, and makes it easy to multitask. Other than LG's webOS, this functionality is leagues beyond almost any other smart platform out there.
VIDAA has a lot to offer, but it isn't without flaws. For example, the included motion/voice-compatible remote is a great way to navigate, but certain features still need work. The inaccurate motion-tracking feature is the worst parlor trick I've seen all year. And don't expect full access to the wealth of PlayStore apps. You'll find plenty of them, but there are a boat load that simply wouldn't work on a TV screen. Dedicated Android gamers will want to invest in a USB controller, too, if they want to get the most out of the PlayStore's game selection.
We determine a TV's contrast ratio by dividing its peak white output (100 IRE) by its minimum black level (0 IRE). The resulting number, expressed as X:1, is a telling factor for how immersive and enjoyable the TV will be to watch, especially when it's playing TV or movie content.
The 55H7G performed poorly here—it simply can't produce a good black level. I measured a black level of 0.15 cd/m2 , which is quite unacceptable by today's standards. The peak brightness of 157.50 cd/m2 is a decent result, but is not enough to counteract just how bright the black level is. The resulting contrast ratio of 1050:1 is well below-average by 2014 standards.


Achilles' Heel
The Hisense 55H7G has one huge drawback: its picture quality. The fresh design and svelte VIDAA platform can't save this TV from horrible picture quality.
The 55H7G produces grayish-looking black levels, resulting in crushed details.
We make a big fuss about black level, the minimum luminance a TV produces. If you want convincing-looking shadows and good overall contrast, a deep black level is the place to start. The 55H7G produces grayish-looking black levels in Movie mode, resulting in not only poor picture quality, but also crushed details within the darkest gray shades. The middling black levels disqualify this TV for dark home theaters, and major backlight uniformity issues around the edge of the panel don't help either—the perimeter of the screen is notably brighter than the center, and it's very distracting.
Another area of contention? Despite claiming that the 55H7G wields a 120 Hz panel, it's incapable of accepting a 1080p at 120 Hz timing mode. While the motion performance itself isn't that bad, it could be better, and Hisense's motion smoothing software is amateurish at best.
The out-of-the-box calibration is very bad.
If you love action flicks or Monday night football, you'll be eager to turn on motion smoothing and blast away the blur. Unfortunately, the software is so aggressive that you're almost better off without it, unless you want Drunken Master to look like All My Children.
Last but not least, the out-of-the-box calibration is very bad. Legal limits—where the TV places "black" and "white" reference levels—are set incorrectly in Movie mode. Nor can you edit the settings for any of this Hisense's pre-set picture modes, so you'll be forced to customize the User Mode if you want things to look best. Colors either skew towards blue or shy from full saturation, so your favorite movies and shows look incorrect compared to current HDTV standards. There's really nothing to redeem this television's performance, which is a shame—it sounds like such a good deal on paper.
For all of our test results and data, check out the Science Page.
Our viewing angle test measures how far from the center of the screen you can sit and watch a TV before the picture degrades by more than 50%. We take contrast readings starting at 0° (head-on); by moving in 10° increments from the center until the contrast drops below 50% of its original value, we determine the overall viewing angle of the TV.
Even for an edge-lit LED TV, the 55H7G tested with a below-average viewing angle. I measured a total viewing angle of 27°, or ±13.5° from the center to either side of the screen. This is worse than each of the comparison models, and is quite poor in general.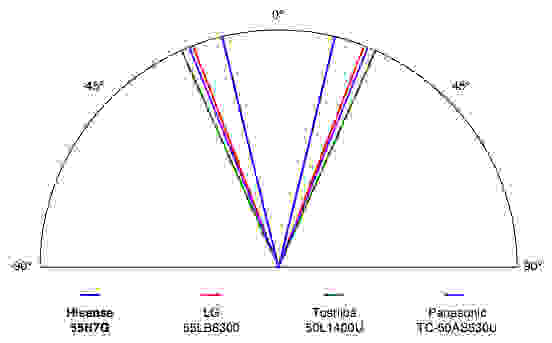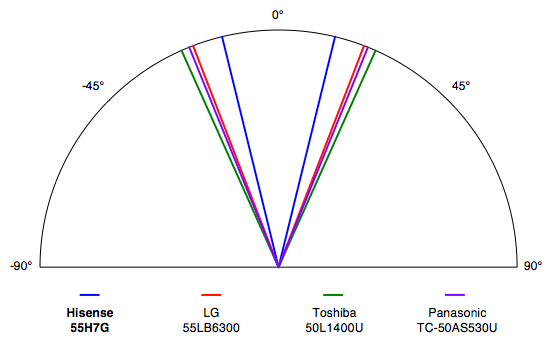 We test a TV's color to ensure that it adheres to the Rec. 709 international color standard for HDTVs. Having properly saturated colors of the correct hue ensures that each vivid detail of the content you watch is preserved on its thousand-step journey from the studio to your home.
Unfortunately, the 55H7G falls notably short of meeting these standards. Testing revealed an undersaturated red point, skewed secondary colors, and worst of all, a white point that produces blue-tinged grayscale elements. This Hisense also has no color tuning system, which makes these errors impossible to fix.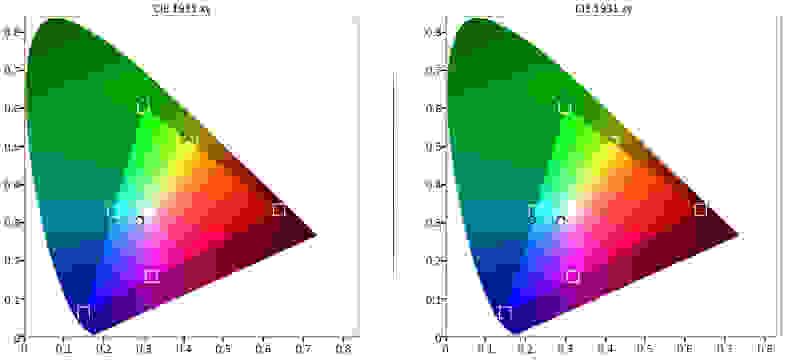 Serious viewers need not apply.
You might love the way the Hisense 55H7G looks—and a 55-inch LED TV for $700 seems like a good deal. Unfortunately, despite its attractive appearance and smooth new software, it's only a bargain if you don't care about serious viewing. Android apps, cartoons, and some video games will look okay, but high-quality items like Blu-ray discs or HD streaming are done a major disservice.
The H7G sports very snappy design and wonderful features, but its picture quality is borderline deplorable. If you're looking to save money but still want a large-screened smart TV with a great picture, you should check out Vizio's 55-inch E Series. The price is the same, and while the design is chintzy and cheap, the picture quality blows this Hisense out of the water.
A TV's grayscale refers to the full spectrum of black, gray, and white shades it creates. These grayscale elements are created when a TV combines its red, green, and blue sub-pixels. Each step along the grayscale, often measured in the analog holdover of 0-100 IRE, is meant to adhere to a particular white balance where x = 0.313, y = 0.329. The inability to hit this coordinate is measured in a collective error called DeltaE.
As you might have guessed, this Hisense does a very poor job adhering to this particular coordinate, which is sometimes called D65. Testing revealed a ton of grayscale error, and since the 55H7G lacks the controls to correct things, this same amount of error was present after calibrating the TV, too.
Taking a closer look at how the 55H7G emphasizes each sub-pixel reveals the source of all this error. Ideally, the red, green, and blue sub-pixels will be equally balanced when creating grayscale elements. Unfortunately, like many TVs, this Hisense drastically over-emphasizes the blue sub-pixel.
Meet the tester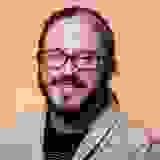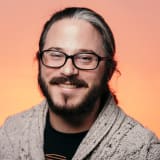 Lee Neikirk
Editor, Home Theater
@Koanshark
Lee has been Reviewed's point person for most television and home theater products since 2012. Lee received Level II certification in TV calibration from the Imaging Science Foundation in 2013. As Editor of the Home Theater vertical, Lee oversees reviews of TVs, monitors, soundbars, and Bluetooth speakers. He also reviews headphones, and has a background in music performance.
Checking our work.
Our team is here for one purpose: to help you buy the best stuff and love what you own. Our writers, editors, and lab technicians obsess over the products we cover to make sure you're confident and satisfied. Have a different opinion about something we recommend? Email us and we'll compare notes.
Shoot us an email