Now the company is continuing its ascension by announcing a new line of premium, relatively affordable "ULED" televisions. ULED, or Ultra LED TVs are full-array backlit LED TVs with quantum dots, allowing for expanded color reproduction. We went eyes-on with the sets at the announcement, and while firm specs are still tough to come by, it's clear Hisense has every intention of broaching the US TV market before year's end.
The largest of the two ULED sets announced so far, the Hisense 65H10B (Amazon exclusive pre-order, $2,999) ULED TV has a stellar resume that could see it squaring off against heavy-hitters in the value segment like Vizio's P-series and higher-end options like Samsung's SUHD models.
This first impression is based on the side-by-side-by-side shootout between the Samsung UN65JS9000 and the LG EG9600—two of the best TVs we've ever tested. While I still can't make any definite conclusions about ULED's future, let's just say there's more than one way for manufacturers to stay ahead of the curve.
Much like its chosen competitors, Hisense spared no expense at its ULED announcement party. Fancy lighting, decorations, and even fancy blue beverages reminded us instantly of the strikingly similar Samsung's SUHD press event from CES.
While it would be easy to assume the pomp and circumstance is just designed to distract the media in attendance, make no mistake: the new ULED TVs were hands-down the stars of the show.
With ULED, Hisense is clearly aiming to undercut the year's flagship models, kind of like Vizio's P Series did to the general 4K crop last year. But unlike entry-level and midrange 4K sets, 2015 flagships typically offer much more than just a resolution upgrade.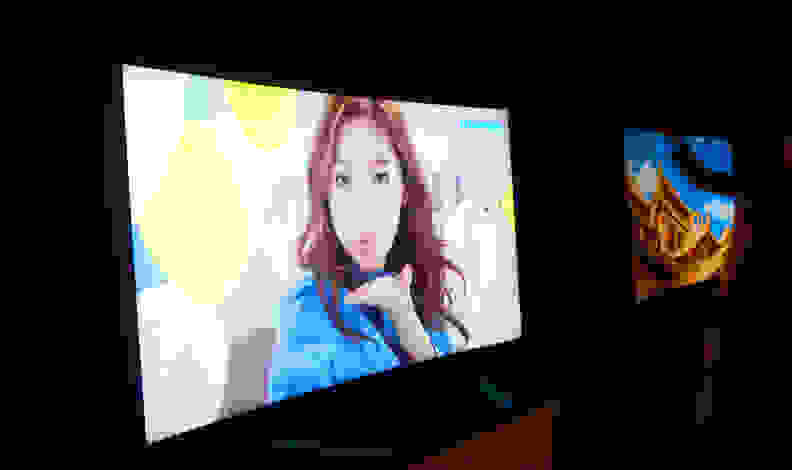 Improved contrast and color are the calling cards of today's flagship TVs, and for non-OLED displays the coin of the realm is local dimming. As new content formats like High Dynamic Range (HDR) and Wide Color Gamut are trickling into the market, flagship TVs are starting to boast hardware upgrades like full-array local dimming (FALD) backlights and quantum dot nano-crystals. Check out our UHD guide for more info on those improvements.
Since this is all still very much the bleeding edge of TV tech, the sets that qualify are all quite expensive. The typical price for a 4K OLED or an HDR-compatible, 4K LED TV with quantum dots starts around $5,000. The 65-inch H10B2 promises similar performance and hardware for just $2,999.
If that proves true, this is a game-changer.
Curved is the new flat
As yet another member of the curved TV club, the Hisense 65H10B2's design and form factor are familiar fare. The thin, curving screen perches atop a wide metallic branch. Thin bezels put maximum emphasis on the screen, with AV ports and control buttons hidden away on the back of the panel. I assume it comes with a remote control, too, but haven't gone hands-on with one yet.
While I didn't get to really check out the ULED's design too much in the dark ballroom—other than the screen—I will say I found the speakers to be a little better than the average curved LED TV. Hisense has apparently fitted the ULEDs with two 20-watt speakers (rather than the usual two 10-watt speakers), and achieved certification from DBX, a subsidiary of Harman.
As for ports, the 65H10B2 boasts a pretty standard spread. Of the four HDMI inputs available, only two are HDMI 2.0/HDCP 2.2 compliant, and of the three USB inputs, one is USB 3.0. You'll find standard jacks like component, composite, and coaxial, too, as well as analog/digital audio output (with a headphone jack) and ethernet/LAN input.
Finally, while we don't know for sure what Hisense's smart platform will be like—or even what it's called yet—the smart features sound, well, good enough. Hisense claims the ULED TVs have received the "Netflix Recommended" designation, indicating it meets Netflix's standards for quality. Rounding out the 4K ecosystem will be streaming apps like Amazon Instant, UltraFlix, and YouTube.
It might sound a lot like OLED, but ULED is really more like SUHD—confused yet?
If you saw the term "Ultra LED" (ULED) and immediately detected a whiff of marketing fluff, you're right on the money. But whatever you call it, the picture quality is all that really matters, and the tech backing up Hisense's 65H10B2 is pretty impressive—at least on paper.
It takes some guts to put your TV up on the wall between class-leaders like an LG OLED and a Samsung SUHD model, but Hisense did just that. There were some major similarities, and also some pretty noticeable differences, but in those conditions they do look astonishingly similar.
There were some very clear distinctions between the three, however. For one, while both Hisense's ULED and Samsung's SUHD use quantum dot color, LG's OLED—an emissive display—doesn't. During testing, we've found that while OLEDs typically produce much more color than simple HD televisions, they are not quite as vibrant as the newer quantum dot displays we've seen—though this varies between manufacturers and TV series, too. This explains the extra "pop" in color showcased by the ULED and SUHD models in some instances.
Hisense claimed some impressive brightness specs for the H10B2 as well. The 65-inch TV has 240 zones of local dimming (compare that to, say, 64 on Vizio's 65-inch P Series), and Hisense claims that it can produce 500 nits typical panel brightness and 900 nits of specular highlight brightness.
Granted, these numbers only mean so much, but they're high enough to raise eyebrows without sounding completely far-fetched. For reference your typical HDTV will only hit around 250-300 nits of brightness, which is more than enough for viewing in a normal or dim setting. The specular brightness is more interesting, as the upcoming HDR standard may call for highlights in the 800-1000 nit range.
It's definitely worth noting that the 65H10B2 compares closely to a full-array, quantum-dot equipped model like Samsung's JS9500 much more than an emissive display like an LG OLED. On the other hand, comparing the color vivacity of the two by eye (as anyone at last night's showcase was doing) isn't worth much outside of a cursory impression.
That's not the case for black level, however.
I can say with certainty that the ULED's black level was brighter than the OLED's. This isn't surprising, since that's kind of OLED's thing. While LED TVs with full-array local dimming can still have excellent contrast, the use of a backlight element in a 4K LED with 240 dimming zones ultimately can't stand up to a 4K OLED where every pixel makes its own light.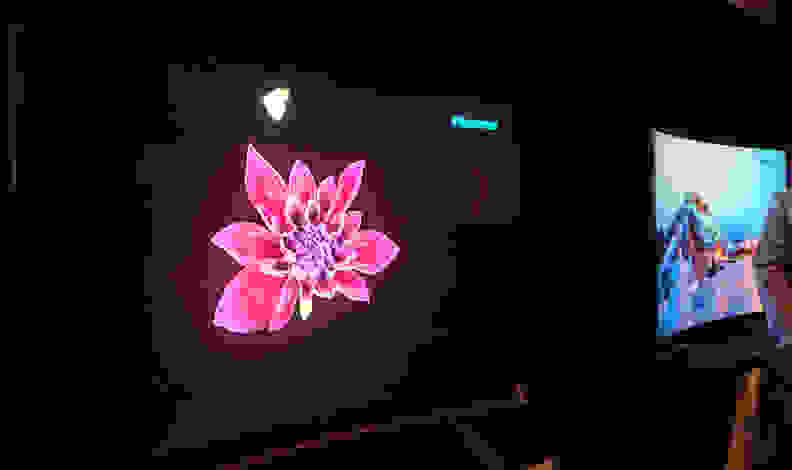 But outside of the OLED comparison, while the 240 zone count is pretty high, I still noticed some blooming—backlight visible in dark areas—around objects placed against a black backdrop. While this is partially due to the ULED's sheer brightness, it's still unsightly, and not an issue you'll find on OLED sets. This isn't a dealbreaker, but it's the kind of thing you'd expect to be better given the high zone count.
All in all, Hisense claims that it's filed 17 different patents on the tech behind its dimming and quantum dot enhancements, and specifically mentions a quantum-dot-centric partnership with 3M, a leading proponent of the tech in both medical and consumer displays.
Hisense, consider us intrigued.
With a full-array backlight stuffed with an impressive 240 zones, a 120 Hz refresh rate, quantum dot color, and a $3,000 price tag, the Hisense 65H10B2 sounds like it could be a true flagship killer. Though the price is still very high for a 65-inch 4K TV, on paper this TV ticks all the right boxes.
And while it's clear that Hisense must have cut some corners here and there in order to get the price so low, there wasn't much that jumped out at us upon initial viewing. Even when put alongside some of the best TVs we've tested recently, the 65H10B2 didn't look out of place.
Of course, we won't know more until we get the 65H10B2 into the lab for testing, but until then consider us cautiously optimistic. Hisense doesn't have much of a track record in the TV space here in the US, so we simply don't know what to expect.
Still, it says something that Hisense was so willing to put its fledgling "ULED" model on the wall beside some of the best TVs you can buy right now. That's a bold move, and this is clearly a TV with tons of promise. Now Hisense just has to deliver.
Meet the tester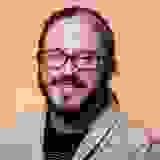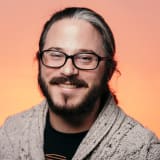 Lee Neikirk
Editor, Home Theater
@Koanshark
Lee has been Reviewed's point person for most television and home theater products since 2012. Lee received Level II certification in TV calibration from the Imaging Science Foundation in 2013. As Editor of the Home Theater vertical, Lee oversees reviews of TVs, monitors, soundbars, and Bluetooth speakers. He also reviews headphones, and has a background in music performance.
Checking our work.
Our team is here for one purpose: to help you buy the best stuff and love what you own. Our writers, editors, and lab technicians obsess over the products we cover to make sure you're confident and satisfied. Have a different opinion about something we recommend? Email us and we'll compare notes.
Shoot us an email