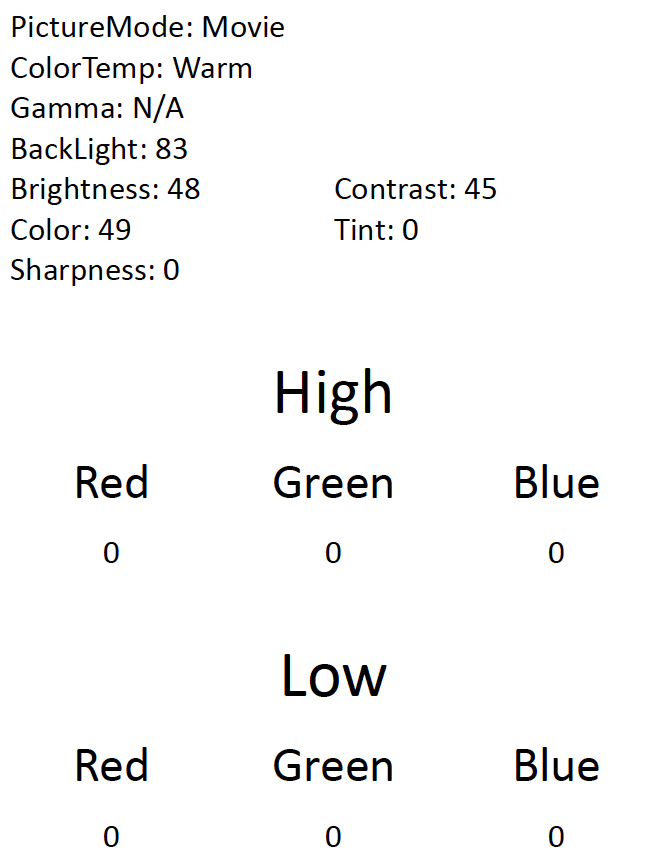 The Hisense H4 series is a middle of the road full-HD lineup with the budget buyer in mind. The primary draw here is that the popular Roku streaming platform is built right into the TV, giving users a familiar, or at least robust way to access apps like Netflix, Amazon Video, and Hulu.
This functionality isn't unique to the H4 series, either. It's been successful for Hisense in the past, and TCL also has a line of Roku TVs in the UP130/UP120 series, which is a better choice if you want 4K resolution.
You won't get stunning performance from this TV, but for the price—it starts at just $260 for the 40-inch model—there's not much to complain about. Obviously, it isn't nearly as bright and colorful as the year's super premium HDR TVs—and you're missing out on 4K resolution, too—but the picture's good enough at the end of the day, and most users are going to love the built-in Roku functions.
The Hisense H4 series is available in three screen sizes:
• 40-inch (Hisense 40H4C1), starting around $269
• 48-inch (Hisense 48H4C1), starting around $400
• 50-inch (Hisense 50H4C1), starting around $360
Each of the three TVs in the H4 series feature full-HD (1080p) resolution, the built-in Roku smart platform, three HDMI inputs, and fairly straightforward black/charcoal chassis designs with wide-set, caltrop-shaped feet. They're also wall-mountable.
I received the 40-inch H4 on loan from Hisense, and spent about a week with the TV watching content, testing its performance, and calibrating prior during the review period. Our test sample was warmed up and given a full reset prior to the test process, and connected to my personal Roku account.
A super simple, plug & play kind of solution.
TVs can be pretty complicated these days, but this Hisense is a serious breath of fresh air when it comes to simple setup. I unboxed it, plugged it in, connected my Roku account, and was watching apps like Twitch and Netflix in no time.
Of course, it was a little easier because I've dealt with Hisense's Roku TVs and used the standalone Roku box/stick before, but I can't imagine anyone having trouble getting started. Depending on your internet speed—and how many Roku "channels" you add to your account—your setup time may be quicker or slower, but it's a pretty breezy setup any way you slice it.
At this size, 1080p (Full HD) resolution is fine.
One of the best things about newer 4K (3,840 x 2,160) resolution is that it allows you to sit a lot closer to the TV without seeing pixels, and/or offers higher pixel density for very large TVs. In fact, since reviewing a bunch of 65-inch (or larger) 4K TVs, I'm convinced 1080p isn't quite enough pixel density for those sizes.
However, for the H4 series—which comes in 40-, 48-, and 50-inch variants, 1080p is perfectly fine. You wouldn't want to use one as a big PC monitor, but for regular movies and TV shows it's spot on. A lower resolution (like 720p) would be too little for these sizes, and only the 50-inch H4 is big enough that 4K would be heavily appreciable.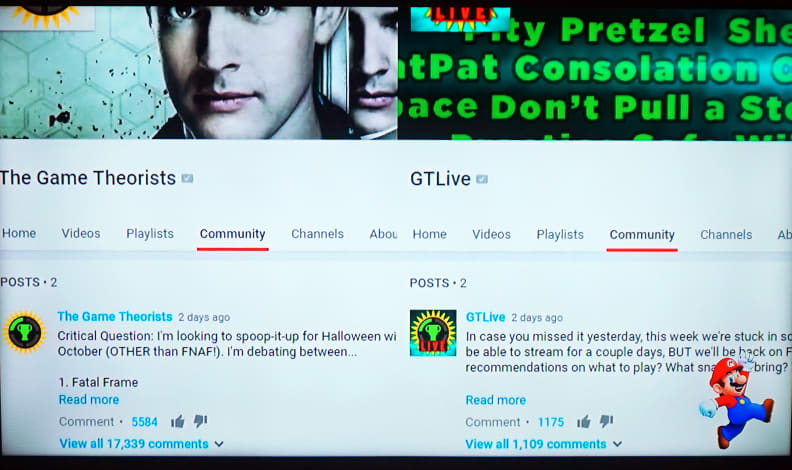 This design doesn't break any molds, but it looks good enough.
You're not going to find an amazing, world-beating design in this price range, but the H4 series looks pretty good. The sturdy back chassis features some unnecessary but nevetheless welcome design elements.
Ports are easy to locate, and the profile and bezels are thin enough to get that modern flat-panel look we all want in a new TV. The included remote—which is styled perfectly after the one included with the standalone Roku streaming box, albeit without the headphone jack—is also a nice touch.
While it won't blow you away, the overall picture quality is pretty good.
The H4 series isn't perfect where picture quality is concerned. Testing revealed a number of strengths, including satisfactory black levels (I measured 0.05 nits using the ANSI checkerboard pattern in Movie mode), with a reference brightness of 115.70 nits—not bad, considering the picture mode—as well as good color temperature (white balance) and RGB emphasis.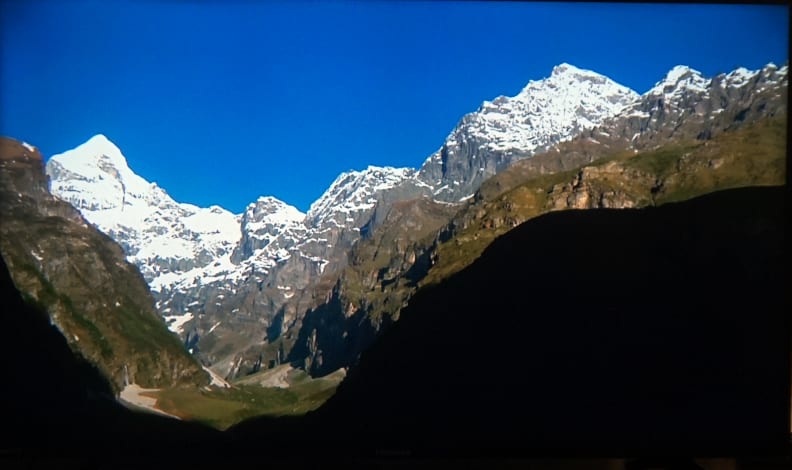 Most content should look just fine. However, don't expect to be blown away by certain kinds of content. Because the H4 series TVs use 60 Hz panels, they won't render 24fps (Blu-ray) content super smoothly. Testing also revealed some discrepancies and errors in color production. We'd expect only selective viewers might be bothered by these issues, but it's worth keeping in mind.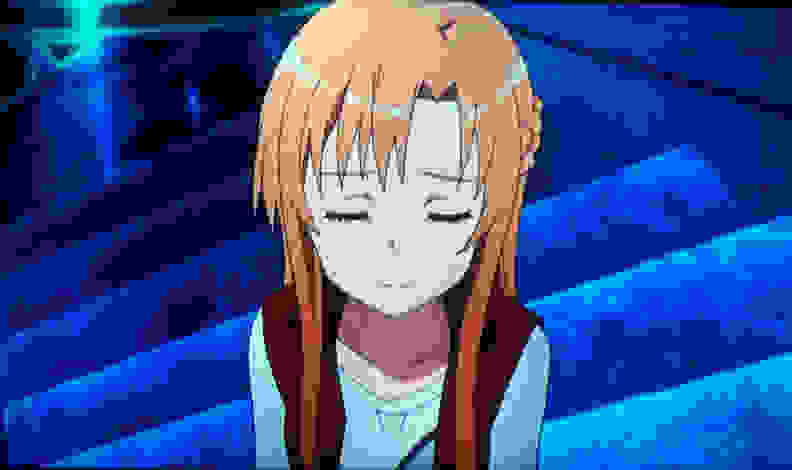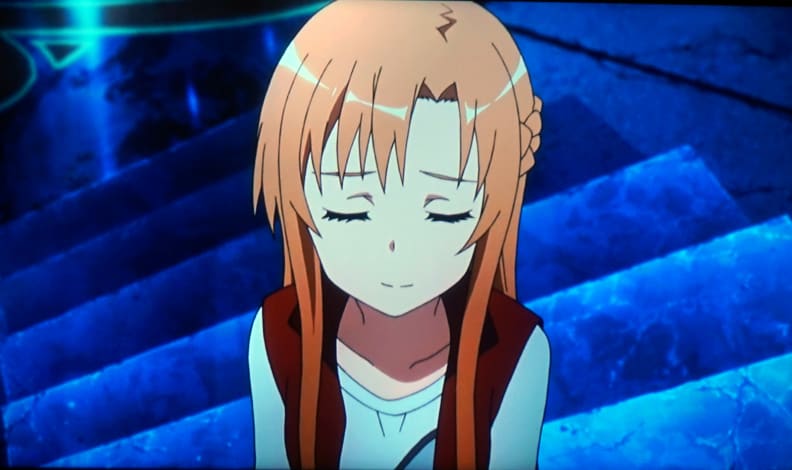 Picture purists will take issue with the backlight uniformity.
After reviewing TVs for years, I can't help but notice little discrepancies in image quality. The first thing I noticed about this Hisense (while one of the apps was loading) was some uniformity issues with the backlight.
Because it's an edge-lit TV, all of the light is projected from the edges of the screen towards the center. This means during scenes where the majority of the screen is the same brightness/color, attentive (read: nit-picky) viewers will probably notice that it's a little brighter at the edges than the center. During normal TV/movies this isn't a huge issue, but it's something to be aware of if you're really picky.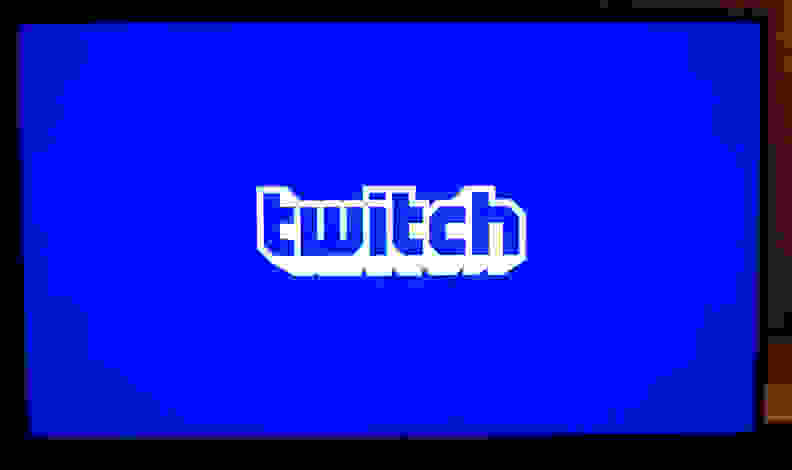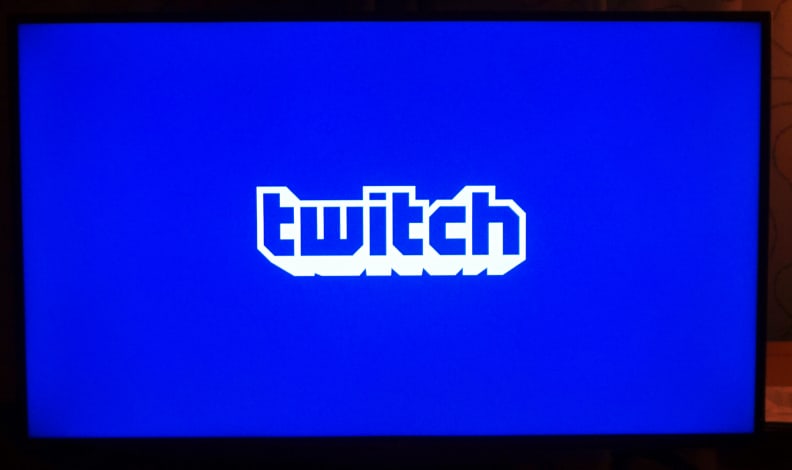 Don't expect generous viewing angles.
Like most TVs these days, the H4 series use VA-based LCD panels to produce light and color. And like most other LCD TVs, the H4 sets don't boast the best off-angle viewing, though it is definitely not the worst we've tested. I measured a total viewing angle of 44°, or ±22° from the center to either side of the screen.
More practically, this means that from about 10 feet away (which might be a little far for the smaller sizes in the H4 series), you can only move about four feet in either direction before the picture quality starts to degrade. For any size in the H4 series, expect to be able to watch comfortably with your family or a few buddies, but I wouldn't wall-mount any of them in a very large/wide space.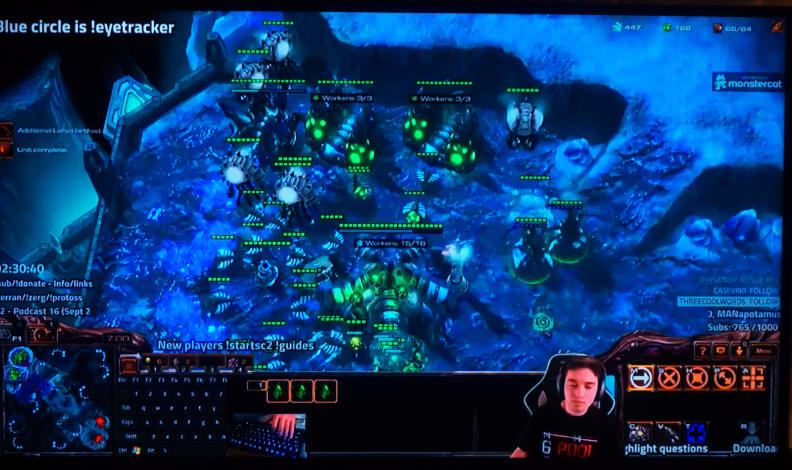 Yes—if you primarily stream content, and need something affordable.
While we tested the smallest H4 (the 40-inch), you can expect the same simple, useful Roku features from the 48- and 50-inch versions, both of which are large enough to stand in as primary living room TVs. That said, most of the value here comes from Roku and the generous price tags—the picture quality isn't going to drop any jaws.
The other consideration is the big FP: future proofing. None of the H4 TVs deliver (now almost standard) 4K resolution or newer High Dynamic Range functionality. If you want to consume the latest and greatest UHD content, the H4 series may have you feeling left behind.
But for everybody else—especially if you want a good, all-around TV for a den or bedroom that doesn't need external sources for content—this is a very solid deal.
Meet the tester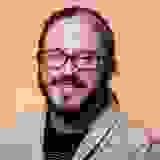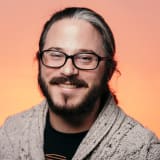 Lee Neikirk
Editor, Home Theater
@Koanshark
Lee has been Reviewed's point person for most television and home theater products since 2012. Lee received Level II certification in TV calibration from the Imaging Science Foundation in 2013. As Editor of the Home Theater vertical, Lee oversees reviews of TVs, monitors, soundbars, and Bluetooth speakers. He also reviews headphones, and has a background in music performance.
Checking our work.
Our team is here for one purpose: to help you buy the best stuff and love what you own. Our writers, editors, and lab technicians obsess over the products we cover to make sure you're confident and satisfied. Have a different opinion about something we recommend? Email us and we'll compare notes.
Shoot us an email