...the NS-42P650A11 falls noticeably short.
Users can also expect simple menus and a modest selection of ports, but for some users that is preferable to a TV with "the works." Unfortunately, what all users want (even for a low-end plasma) is good color performance and that is where the NS-42P650A11 falls noticeably short.
The Insignia NS-42P650A11 follows a design scheme that has become standard to HDTVs since the early 2000s.
The size and shape of the stand, the charcoal black of the bezel, and the recessed placement of the ports are all straight out of the HDTV handbook. The NS-42P650A11 doesn't bring anything new to the table, but that's not necessarily a bad thing; it is very possible to over-innovate, whereas this Insignia is at least following a tried and true design.
The NS-42P650A11 doesn't bring anything new to the table.
The Insignia NS-42P650A11 has the standard connectivity options: 2 HDMI inputs, 2 component inputs (with one of them a shared composite input), a USB service port (for firmware updates only), a 3.5mm DVI audio input jack, and two audio outputs (analog and digital). There are no internet or media ports and no S-Video or VGA inputs. While this is a limited and lackluster connectivity spectrum to be sure, it's right in line with Insignia's design schematic of low-cost, no-frills televisions.
Inflexible menus and no internet features.
In case it wasn't already clear, the Insignia NS-42P650A11 has no internet features. It also, as you might guess, has no smart features, downloadable software updates, or anything else that internet connectivity brings to the table. It is more or less unchangeable—save for potential firmware updates via USB.
Its menu interface is simple and easy to navigate. It has so few features that require regular access so you likely won't be spending too much time in it beyond initially setting up and calibrating brightness, picture mode, etc. to your personal preferences.
While motion performance and viewing angle are good, everything else is pretty dismal.
I was very dismayed by this Insignia's picture quality before even testing it. It just looks... bad. Its shadows are full of blue and red streaks and are banded, lacking the fine detail to appear realistic. Furthermore, its black level is very bright—especially for a plasma television—resulting in a very narrow contrast ratio.
The one thing the Insignia NS-42P650A11 does well is handle motion-based content.
The one thing the Insignia NS-42P650A11 does well is handle motion-based content. In the hallowed tradition of the plasmas before it, it was able to very effectively display complex moving pictures with very little distortion of any kind, maintaining foreground and background clarity in things like faces, intricate latices, and the details of hatched brickwork.
It also tested with a huge viewing angle, which makes it ideal for sports or group watching.
It doesn't perform very well, but then again, this television is very inexpensive.
The Insignia NS-42P650A11 is not a terrible TV for its price (MSRP $499), but we think Insignia could have given users a little more value for their greenbacks. For a plasma, the NS-42P650A11 has a pretty poor black level. Even amongst LCD televisions, 0.27 cd/m2 is not great. Its peak brightness is higher than a lot of plasmas, but its maximum contrast ratio is still very narrow. Toss some poor color performance into this mix and you have to wonder what you're really paying for.
It did outshone many expensive plasmas in the areas of motion performance and viewing angle, and would be a great low-end sports television for a dorm room, but we can't recommend it as a serious, long-term investment. Even still, at that price ($499), you could do a lot worse.
The Insignia NS-42P650A11's test results painted it as a double-edged sword. On the one hand, its color integrity was entirely lambasted by a skewed color temperature, meaning that subtle greys and darker hues will appear infused with a colored light—that is not ideal.
On the other hand, it tested with one of the widest viewing angles we've ever seen and its motion was likewise top-notch. These two performance parameters, which fall squarely into the realm of screen performance, are very important in their own respect. Despite this, if I were going to grade this TV, it'd be hard to give it anything higher than a C+ for its overall performance.
The Insignia's temperature errors were mild, but ubiquitous.
Our color temperature test revealed that this TV is overly cool. Its problem really comes from quantity over quality of error. While its temperature deviations were never more than three- or four-hundred degrees cooler than they should have been, the constant presence of uneven color temperature proved to be very distracting, no matter the content being viewed.
Color temperature consistency is important in that it allows a television to show a spectrum of colors, let's say reds, that all contain the same "flavor" of light. Ideally this light will be white, but if it is a little blue, it will all contain the same error so as to effectively smooth out our ability to perceive that something is wrong. The Insignia does not do this and that is why it scored so poorly. More on how we test color performance.
Even for a plasma, this Insignia's viewing angle was very impressive.
Because of the technology that creates their display abilities, plasma televisions tend to have much wider viewing angles than LCDs. Essentially, their light source—the one they use for creating pictures—is much closer to the front of the display than in LCDS, allowing the light created to pass through a wider aperture.
For this reason, plasma televisions tend to have very wide viewing angles, which dictates flexibility in where you watch your TV from as well as how many people can comfortable watch it without a distorted picture. The NS-42P650A11 tested with a viewing angle just shy of 180°, which is very impressive. More on how we test viewing angle.
Meet the tester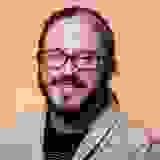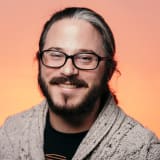 Lee Neikirk
Editor
@Koanshark
Lee has been Reviewed's point person for most television and home theater products since 2012. Lee received Level II certification in TV calibration from the Imaging Science Foundation in 2013. As Editor of the Home Theater vertical, Lee oversees reviews of TVs, monitors, soundbars, and Bluetooth speakers. He also reviews headphones, and has a background in music performance.
Checking our work.
We use standardized and scientific testing methods to scrutinize every product and provide you with objectively accurate results. If you've found different results in your own research, email us and we'll compare notes. If it looks substantial, we'll gladly re-test a product to try and reproduce these results. After all, peer reviews are a critical part of any scientific process.
Shoot us an email