The 32LM6200 is a mid-range 3D Smart TV from the Korean giant. Mid-range TVs usually mean that various features on a company's flagship model are cut out, but LG includes most of the bells and whistles here: 3D glasses, ample ports, internet connectivity, and their motion controlled Magic Remote. What more could anyone ask for?
With all of the aforementioned features, we need to remember that the core product here is still a television and that good picture quality is the single most important feature a TV can have. Fear not, dear readers, because LG has remembered this. The 32LM6200 is a solid performer all around. Even those extra features, like 3D and internet connectivity, are done extremely well here.
The design for many of LG's newer TVs is bold. When looking at the , Star Trek instantly comes to mind and for geeks like us, this is a good thing. The ribbon-styled base is the main focal point and it will attract some looks. While it may not appeal to everyone or look good in an old-fashioned living room, we think this is one awesome looking TV.
In addition to the futuristic base, the features touch-sensitive controls on a stylish plastic strip under the bezel. Speaking of the bezel, we do wish it was thinner, although the thickness of it does not detract too much from the TV's overall design.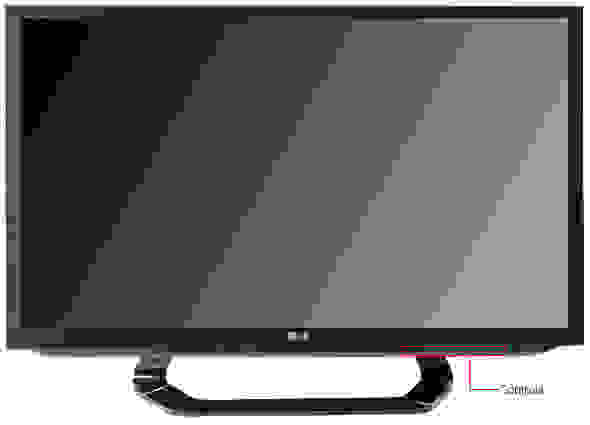 This base isn't all looks: it is actually functional, giving the TV a 10° swivel angle. The design will divide some people, although if you wish to mount the TV to the wall, the base is a moot point.

There are touch-sensitive controls under the bezel on the for changing the channel and volume, pressing OK, accessing the settings, switching the input, and powering the TV on/off. These look very nice, but feel weird to use. This is mostly because there is no tactile feedback when you press one of the "buttons."
The Star Trek theme continues! LG packs their motion controlled Magic Remote with many of their new Smart TVs. This remote has the looks of a phaser (the handheld type-2 phasers for you Trekkies) and handles in the same manner as Nintendo's Wii remote.
Most of the time, this remote works adequately. Some simple functions are made more complicated by motion controls, though. For example, to change the backlight (or any setting), you need to bring up the menu, point your Magic Remote at the backlight setting, and keep clicking the arrow that will increase or decrease it. The remote is sensitive, so it is easy enough to click the wrong setting.

The comes with a Magic Remote, a paper user manual, a Smart TV setup guide, warranty information, component adapter cables, and an astonishing six pairs of 3D glasses. Who's coming over to watch Avatar later?
The ports on the are located on the left side. There are four HDMI inputs, three USB inputs, an ethernet jack, a VGA port, a 3.5mm audio input, an input for component adapter cables, an antenna input, and an S/PDIF output.
The 32LM6200 swivels at a 10° angle, which is always a plus for accessing ports. On this 32-inch model, the ports were easy to access.
With the advent of internet and 3D TVs, it is easy to forget that the most important features of any TV are its performance and picture quality. If you are shelling out money every month for a cable package, you probably want to enjoy watching all of those channels on a great screen. The does not disappoint when it is actually used as a TV. While it only has an average contrast ratio, the 32LM6200 had great picture dynamics and an exceptional viewing angle for an LED TV.
The 32LM6200 had an average contrast ratio compared to similar LED TVs, although its peak white level was exceptional. It performed slightly better than its sibling, the [LM6700](https://www.reviewed.com/televisions/content/LG-47LM6700-3D-LED-LCD-HDTV-Review/Picture-Quality.htm), in this area. [More on how we test contrast.](/content/How-We-Test.htm#contrast)

The color curves for the were very good. The curves start off slowly, meaning that at black and dark grey input signals, the colors will show up as black. The colors transition smoothly after the slow start, although the blues peak slightly early. More on how we test color performance.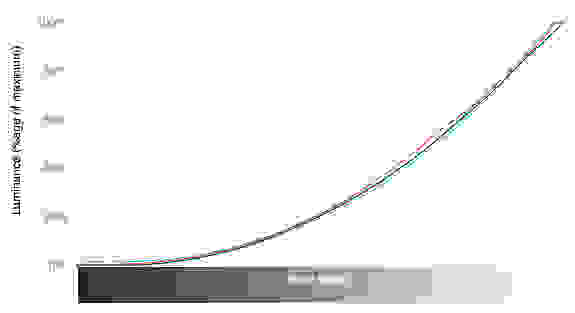 The 32LM6200's color temperature was nearly perfect. There is a dip at the end of the chart, meaning that black input signals will get warmer. More on how we test color temperature.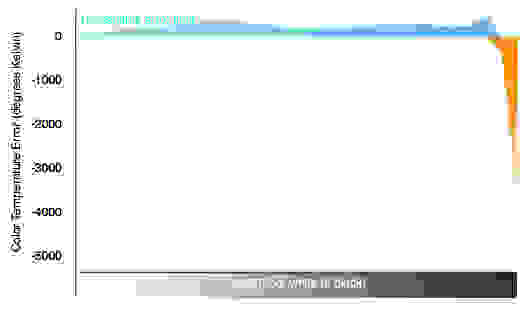 The greens look fine on the 32LM6200, but the reds and blues are off. The reds are slighty undersaturated while the blues are oversaturated and appear purple. More on how we test color temperature.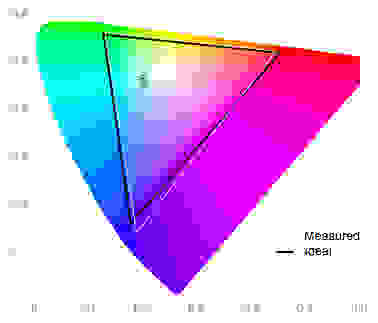 The picture dynamics for the 32LM6200 were very good. Black levels were still good with a predominantly white screen and white levels were not affected by a predominantly black screen. More on how we test picture dynamics.
The displays all standard NTSC formats. It is a native 1080p LED LCD TV.
The 32LM6200's total viewing angle of 97° easily bested other similar LED TVs, including the LG LM6700, which was also a strong performer in this area.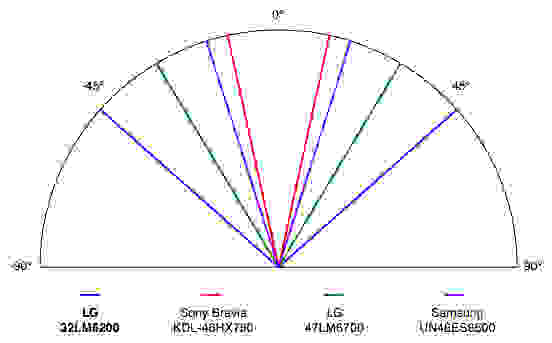 This LG performed above average in our motion tests. There was some blurring and some jagged lines when images moved across the screen, but nothing was bad enough to detract from the viewing experience. There was a little bit of color trailing when we had moving images on the screen, but when viewing a movie or TV show, it was not noticeable.
The 32LM6200 had a decent screen uniformity. It is an edge-lit LED TV, meaning that the corners of the screen house the backlights. On an all black screen, bright spots could be seen in the corners, making the uniformity not as smooth as we would have preferred.
The offers good audio quality for built-in speakers. The two 10-watt speakers on this TV produce clear sounds, although they do not get very loud. High end sounds, like monsters screaming and rockets flying, never sounded tinny. The bass was also decent, which is a great thing for a TV without a subwoofer. Is the quality better than your average 2.1 or 5.1 speaker system? No, and we would not expect it to be. For TV speakers, however, LG does a good job and gives consumers a wide range of sound modes to choose from.
In our calibration section, we mention that we always change the picture mode to the cinema setting. In some cases, such as this TV, doing that also changes the sound setting. For the 32LM6200, the cinema sound mode toggles the virtual surround mode on by default. The surround mode boosts the bass and does produce a fuller sound, mimicking a 5.1 system.
Other modes included on the 32LM6200 are standard, music, sports, vivid, and a custom user setting that allows you to use an equalizer. There is a setting called Clear Voice II, which makes voice and dialog louder, and a setting that adjusts the sound according to whether the TV is on a stand or wall mounted.
Similar to the LM6700, the 32LM6200 is easy on power consumption. Running this TV with the backlight maxed, like we recommend in our calibration section, will cost $10.48 annually. The minimum recommended backlight setting for this TV produces a slightly less annual cost of $8.33. Way to be green, LG.
We start our calibration by selecting the movie picture mode, called cinema here, and turning the backlight all the way up. Other settings, like brightness and contrast, are adjusted in accordance with the DisplayMate software, which helps us achieve the best picture quality.
[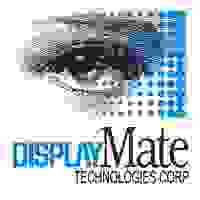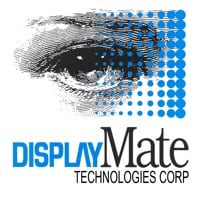 All of our calibration is done in conjunction with the DisplayMate software.
There are plenty of video modes to choose from on the 32LM6200. These modes allow consumers to choose preset settings, which can all be customized. Certain modes allow users to change specific settings that can't be found in other modes. The game mode, for example, has the option to change the color temperature, while the cinema mode does not. Unique to the ISF modes is the option to adjust the horizontal and vertical sharpness.
LG is gaining quite a reputation for having some of the best, if not the best, 3D in the business. The keeps this tradition alive with its crisp 3D visuals and lack of crosstalk. The icing on this 3D cake is that LG is inviting consumers to experience their outstanding 3D by packaging six pairs of glasses with the LM6200 series TVs.
Part of the reason that LG is able to package these glasses is because they utilize passive 3D technology with circularly polarized light waves (check out our explanation of this technology here). Passive 3D involves the screen showing two images: one meant for the left eye and another meant for the right eye. The passive 3D glasses are polarized so that each image is shown only to its respective eye. The result? A 3D image, at least according to your brain.
We've said it before and we'll say it again: LG has the best 3D on the market right now.
Viewing a 3D movie is an enjoyable experience: images are crisp and never blurry, the 3D effect is noticeable but not overwhelming, and LG's 3D glasses are lightweight and comfortable. There were plenty of moments where images on the TV looked as if they were popping out of the screen. Even better, those effects were not headache-inducing.
LG packaged six pairs of 3D glasses with this TV, which is slightly overkill for the 32-inch model we reviewed. For any of the bigger sizes in the LM6200 series, though, this is perfect for movie night. The glasses are light and comfortable and will fit over most pairs of spectacles (i.e. regular glasses). While they do not offer much in terms of customization, the pros definitely outweigh the cons with these glasses.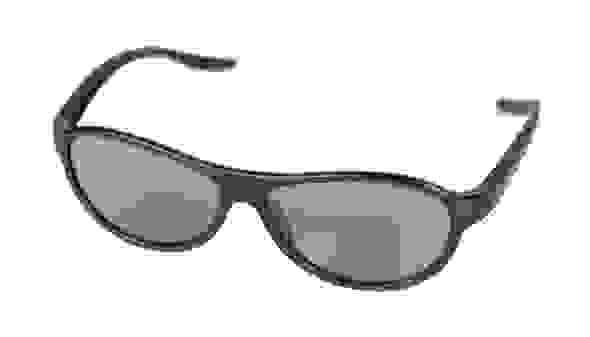 The 's 3D contrast ratio of 1715:1 has the distinction of being higher than the 2D contrast ratio of 1264:1. What does this mean? 3D glasses make everything darker, so the black levels get deeper and the brightness is cut. In this case, the black levels did get much deeper, but the peak brightness did not drop as much as other 3D TVs.

Starting with a very light grey signal input, the color temperature on this LG gets warm. The darker the signal, the warmer the colors tend to get.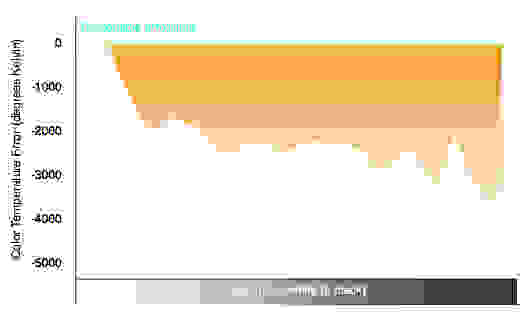 The colors in 3D do not come close to matching the 2D colors. The red curve is not terrible, showing a smoother transition than the other colors as the signal moves towards white. The other colors did not fare well, with the blues in particular being overly bright and peaking too early.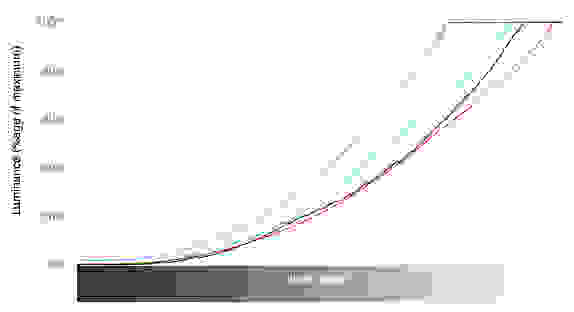 The greens and reds are very similar to the 2D colors, which were already good. The blues are under-saturated compared to the 2D blues and do not get as dark.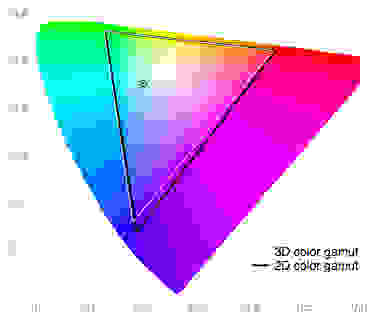 We are happy to report that crosstalk was not noticeable when viewing 3D on the 32LM6200. LG has done a remarkable job minimizing crosstalk with passive 3D technology.
Smart TVs are a relatively new idea. Every major TV brand has its own Smart TV platform, including LG. Where LG differs from some of these companies is that they make a compelling product that consumers will actually want to use.
The Home menu on LG's Smart TVs brings you to their Smart TV interface, which resembles a smartphone operating system with neatly arranged icons for apps. Guiding you through this internet TV land is LG's motion-controlled Magic Remote. While a motion-controlled Smart TV platform may seem like a recipe for disaster, LG somehow makes it all work.
For an in-depth look at LG's Smart TV platform, check out our article here.
The browser that LG offers on their internet TVs is surprisingly robust. There are tabs, bookmarks, and an easy access to sites previously visited. Getting to a website involves using the Magic Remote to input text on the screen, which is quicker than using a normal remote to select each letter. Scrolling on a website, something that most TV browsers are absolutely horrible at, is easy with the Magic Remote. Simply using the scroll wheel will make the page go up and down as you please.
The usual suspects are all here: Facebook, Twitter, YouTube, Hulu Plus, and Netflix. We found the social networking apps to be completely useless: they look nice, but there is no PiP screen on their interfaces. What is the point of social networking on your TV if you can't watch content while doing it?
The video streaming services, which are the real meat and potatoes of Smart TVs, work fine and are even enhanced by LG's Magic Remote. Using the motion-controlled remote to search for a movie or TV show is much easier than selecting each individual letter with a normal remote. Does it beat a keyboard and mouse? No, but this is the next best thing.
Check out what else we had to say about LG's app content in our detailed look.
When powering on the 32LM6200 for the first time, it will guide you through connecting to the internet. Unfortunately, we ran into an annoying glitch when trying to connect to Wi-Fi: the 32LM6200 kept cutting our password off. We would select our network, enter the password, and then click OK, only to have the TV cut off most of it. After trying this several times and being frustrated to no end, we hooked up a USB keyboard to the TV and typed our password in. This solved the issue, but was a completely unnecessary fix to a problem that should not be happening.
LG's "Smart Share" is a fancy way of saying "media playback." Smart Share is a featured app on LG's platform that organizes all music, photo, and video content in one simple location. This means that media from a USB drive and from a shared PC will appear in the same location, sorted by media type.
LG takes an interesting approach to their menu interface: they turned it into an app. There is no menu button on the remote; to access basic menu features, you must either press "home," which takes you to the Smart TV interface, or press "my apps," which will bring up a list of apps that includes settings.
LG's interface is pretty and easy to navigate, but the decision to not put a simple "menu" or "options" button on the remote might confuse some users. Once you do get to the settings section, things are straightforward. There are sections for picture, sound, channel, time, lock, option, network, and support.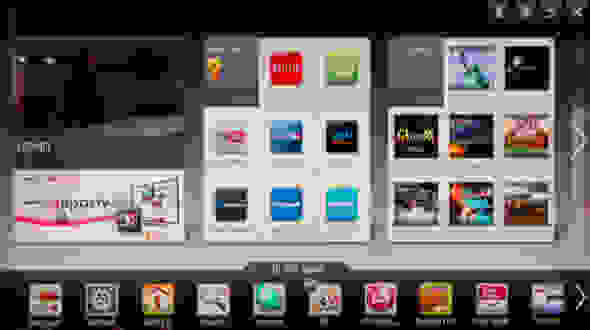 The paper user manual is nicely done. It is easy to read and there are very descriptive pictures that help guide users through things like installing the base or wall mount, connecting to cable, and accessing the digital manual.
Speaking of LG's digital manual, it can be found in the app section, much like the TV settings. This manual offers a more in-depth description of various features in a plain, easy-to-read interface. You can find out what each picture and sound setting does or find out how to lock the TV. The digital manual is a nice complement to the paper manual and LG has done a great job trying to help the average consumer understand their complex TVs.
With so many features done well on this TV, it is hard to not recommend the 32LM6200 (MSRP $650). There is a robust Smart TV platform, industry-leading 3D, and yes, a good quality picture. LG has done a fantastic job at creating a mid-range TV that is feature-heavy and a solid performer.
The design of this TV will catch the eye of many consumers: it is bold and futuristic, and those adjectives apply to the motion controlled remote, too. While this may be seen as a living room fashion faux pas ten years from now, it seems edgy enough to work in the present.
Not everything is perfect here and we do have to point out a few of LG's missteps: the 32LM6200's average contrast ratio, average uniformity, and buggy wireless setup. Those are really the only complaints we have with this series – LG does so many things right that it is easy to forget about the flaws.
Is there a reason to upgrade to the LM6700 or LM9600 series? Yes, but it depends on what you are looking for in a TV. Both of those higher end models feature a much thinner bezel than the LM6200 TVs and scored better in our color tests. The LM9600 features a higher refresh rate of 480Hz, which means it will have additional motion processing features. The backlighting is also different in the LM9600: it features full-array LED backlights, which give it an improved contrast and screen uniformity.
If you don't mind the thicker bezel and smaller refresh rate and you want to experience the world of internet TVs and headache-free 3D, definitely check out the LG LM6200 series.
The LG LM6200 series of HDTVs are edge-lit LED LCD TVs that offer passive 3D technology and come equipped with LG's Smart TV platform for internet connectivity. This series also comes with LG's motion controlled Magic Remote.
Meet the tester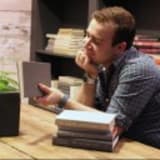 Josh Fields
Staff Writer
@reviewedtech
An enthusiast of all things tech, Josh is one of Reviewed.com's resident television experts. When he's not looking at bright TV screens in a dark room, he's probably reviewing a laptop or finding a new snack at 7-11.
See all of Josh Fields's reviews
Checking our work.
We use standardized and scientific testing methods to scrutinize every product and provide you with objectively accurate results. If you've found different results in your own research, email us and we'll compare notes. If it looks substantial, we'll gladly re-test a product to try and reproduce these results. After all, peer reviews are a critical part of any scientific process.
Shoot us an email