This year, competition in the TV market is truly hotter than ever. We've tested beautiful plasmas, opulent OLEDs, and dynamite LCD values. At the end of the day, this sharp little entry from LG just doesn't have what it takes to keep up. It might suit nonchalant viewers, but the LB5800 just doesn't meet home-theater standards.
The LG 42LB5800 (MSRP $699.99) didn't earn a top recommendation, and the Science Page illustrates why. On top of its mediocre black level, this TV also struggles a bit with accurate color production and grayscale errors. And, like so many LED LCDs before it, this one also has a pretty poor viewing angle.
Although Reviewed.com tests and rates TVs prior to calibration, we still like to make improvements to each TV and share the results here for interested readers. This way, we can see how a TV performs right out of its box, and what it's capable of with some informed menu adjustments. Note that our calibration shoots for dark, home-theater ideals.
Since the LG 42LB5800 offers controls for 2- and 20-point white balance and full CMS, our ISF-certified calibrator Lee Neikirk had plenty to work with. The main changes included lowering the TV's Backlight setting from 80 to 50, altering its gamma pre-set from 2.2 to 2.4, and executing fine-tune adjustments to the TV's white balance controls.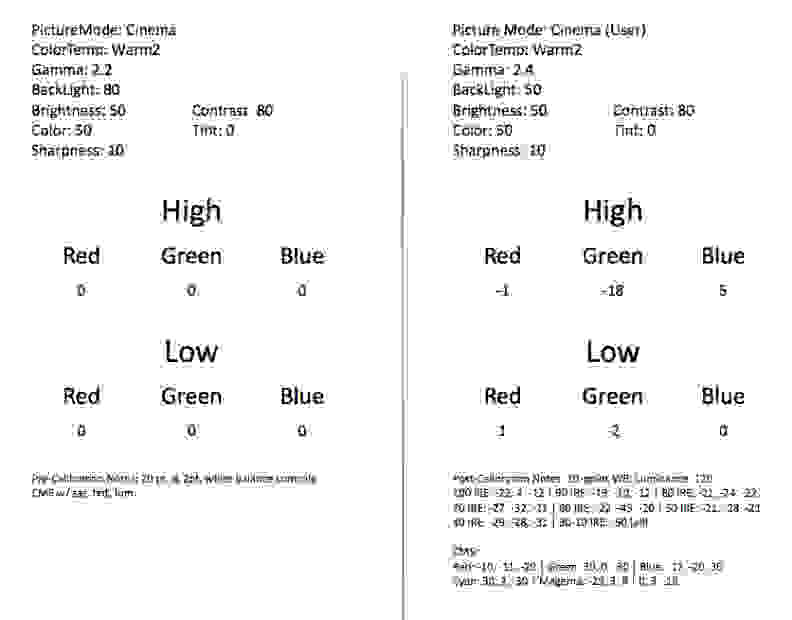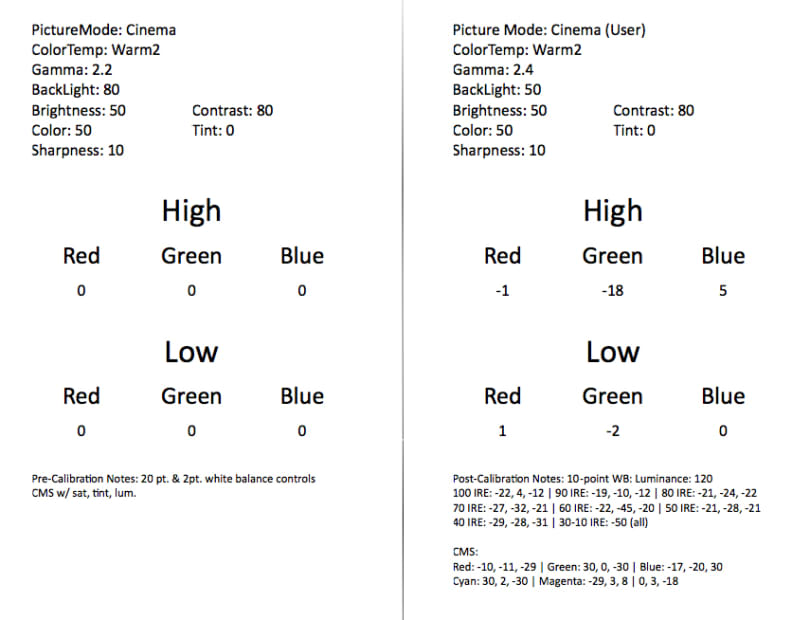 A fresh take on TV
This dapper display's cool-gray design is enough to brighten any modern room. The look is refreshingly light and simple, with thin, matte bezels and two Y-shaped feet that hoist the panel up on both ends.
Be sure to take your measurements—the LB5800's wide stance means it may not fit on every table.
On that last note, be sure to take your measurements—the LB5800's wide stance means it may not fit on every table. Everything else is just as it should be: Three HDMI and three USB ports line the television's left side, and an ethernet hook, composite/component port, coaxial jack, and optical digital audio out occupy a square on the same backside.
The traditional remote is responsive enough, though not as textured as one might hope. It doesn't light up, either, so channel changing and menu alterations aren't fun to deal with in the dark. Shortcut buttons for apps, smart home, inputs, and quick menus are helpful additions, at least.
When a TV can plunge deep into shadow tones and ramp up powerfully in brightness, its picture looks very compelling as a result. That's because jet-black gloom and dazzling lightness creates a sense of true depth—a lifelike picture.


To investigate this aspect of a TV's performance, we divide its average 100 IRE brightness by its average 0 IRE brightness—or its bright and dark points. The resulting number defines a TV's contrast ratio. This LG was far from acing the test, with a piddling black level of 0.16 cd/m2 and a brightness of 195 cd/m2 . That makes for a contrast ratio of 1189:1, which is around the baseline of acceptable performance in this category.
No frills, bows, or whistles
As to the LB5800's smart platform, it's nothing like what you'll find on the company's higher-end models.
Expect bare-minimum smart offerings and a difficult remote control.
Although the LB5800 offers lovable staples like Netflix, Amazon, Hulu, and YouTube, the overall functionality just doesn't compare to LG's webOS platform. Expect bare-minimum smart offerings and a basic remote. Internet browsing is just deplorable, and searching titles on Netflix is a complete drag.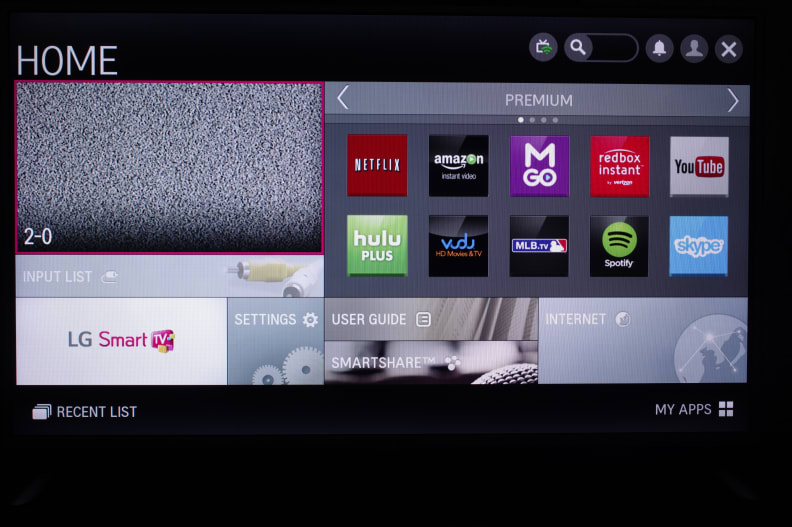 ×
New Gallery
At least the menus are great. The layout is simple and easy to read, and navigation is straightforward. Users can play with basics like Brightness, Contrast, and Sharpness, and the Expert Menu has even more muscle: customizable motion sliders, gamma, 2- and 20-point white balance controls, and a full CMS.
Black levels that just aren't dressed to impress
I flipped this TV on for the first time and immediately saw a visible problem: This display's black levels are too bright, which makes cinematic content appear more dull and shallow than it ought too. For this reason, shoppers considering this TV should only do so for casual viewing—like daytime talk shows and sports. This TV just won't cut it for movie night.
This display's black levels are too bright, which won't cut it for movie night.
Without compelling shadow tones, low-light details don't pop. Dramatic scenes that should look inky-black appear gray and a bit flat. To make things worse, the black bars that sandwich 16:9 content glow more than they should, which is very distracting when you're watching films in the dark.
The color performance is mostly acceptable, though not without some key issues. For instance, the cyans and greens lack a bit of saturation, while yellow and magenta wander into incorrect hues. The errors aren't severe—many viewers will sit down in front of this TV and never see a problem. Yet side by side with our reference model, the LB5800's issues with green and cyan are certainly visible. If you scoop up this TV, be sure to check out our calibration settings to improve this TV's color performance.
Considering that this LG handles motion rather adeptly (despite its 60Hz panel), and considering its viewing angle is wider than most LCDs we test, the negative results are a real shame. Daytime viewing is one thing, but be sure to consider the competition if you're looking for a movie-night companion.
With LED LCD TVs, it's often the case that even slight off-angle viewing results in a big drop in contrast. Since light must travel from the backlight through severals substrates before reaching your eyes, light tends to scatter on its way there—and that means lowered contrast.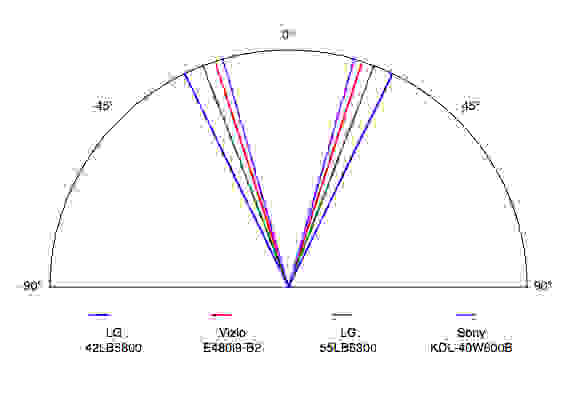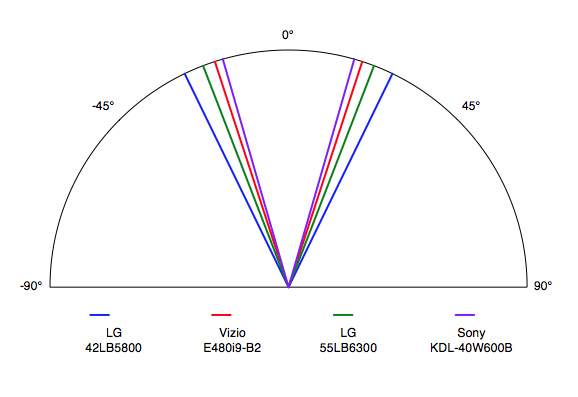 The LG 42LB5800 tested rather as expected, though a bit better than some of its competition. By measuring its contrast from head-on, and again at 10º intervals moving away from its center, I totaled this display's viewing angle: 52º. That means if you sit at more than ±26º from the TV's center, you'll experience a drop in contrast of more than 50%.
This TV can't handle movie night.
Unless you're just an easygoing daytime viewer, maybe you want a kitchen TV to watch Top Chef on, consider your options before investing in the LG 42LB5800 (MSRP $699). From value, to quality, to design aesthetics, there are other TVs on the market that outdo this series.
This LG just won't do as a home-theater centerpiece.
You could spend $150 more and get the same head-turning design, slightly better performance, and a vastly better smart platform in LG's own LB6300 series, for instance. Or, you could spend a few hundred less for vastly better picture quality with this Vizio E series. Samsung has competition as well, and the online markdowns make it competitive with this LG.
However you cut it, one thing is sure: This LG LB5800 isn't the clear winner of its 2014 class, and it just won't do as a home-theater centerpiece.
Measuring a TV's color gamut tells us everything we need to know about its spectrum. Using the Rec. 709 HDTV color standard, we can grade a TV's production for accuracy.
This LG's production suffered visible issues, but nothing make-or-break. Calibration helped, too. Nevertheless, its specific issues are as follows: Blue is ever-so-slightly the wrong hue, green is just a tad undersaturated, and red is mostly correct. The most-visible problem plagues cyan, though. Cyan colors appear too pale, and skew towards the green point. Yellow errs on the green side, while magenta wanders toward blue. Luckily, calibration straightened out most of the nonsense, and even corrected the white point.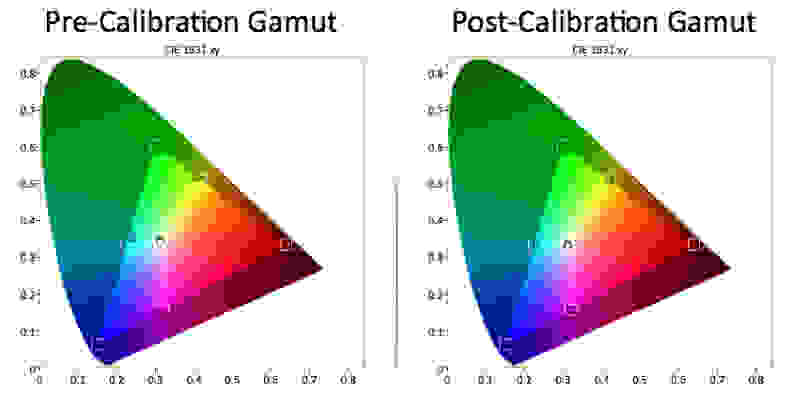 Gamma is a performance point that tells us the manner in which a TV ramps up from totally black (0 IRE) to peak bright (100 IRE). For a home-theater, an ideal gamma sum is 2.4, meaning a TV ramps very gradually out of darkness, retaining great shadow detail along the way.
In its out-of-the-box cinema mode, the LG LB5800 is calibrated more for a bright room. We measured a sum of 2.04 which is far too bright for a dark viewing environment. Informed calibration brought the LG much closer to the dark-room ideal, however, delivering a final gamma sum of 2.38.

A display's black, gray, and white tones make up its grayscale spectrum. Sometimes we find grays polluted by orange tones, or highlights that look very blue. That's largely because a television's grayscale production is an additive method that combines red, green, and blue sub-pixels to produce grayscale values. If the three sub-pixels aren't properly balanced, it results in unwanted color within the scale (measured as DeltaE).
Before calibration, the LB5800 tested with an unacceptable DeltaE of 9.96—a number I managed to lower to 4.47 (much closer to the ideal DeltaE of 3 or less).


One look at the initial RGB balance illustrates the grayscale issue. Out of the box, the TV emphasizes its green sub-pixel too much, creating a signal imbalance. Luckily the TV's 2- and 20-point white balance controls helped reign in the problems here.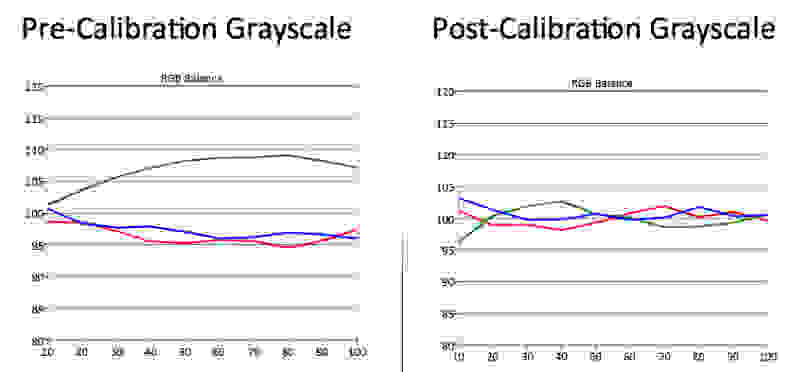 Meet the tester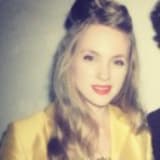 Virginia Barry
Former Managing Editor
@
Virginia is a former Managing Editor at Reviewed.com. She has a background in English and journalism. Away from the office, Virginia passes time with dusty books & house cats.
Checking our work.
We use standardized and scientific testing methods to scrutinize every product and provide you with objectively accurate results. If you've found different results in your own research, email us and we'll compare notes. If it looks substantial, we'll gladly re-test a product to try and reproduce these results. After all, peer reviews are a critical part of any scientific process.
Shoot us an email