Sony released a similarly styled product, a Google Internet TV, back in 2010. LG's design is centered more around incorporating Google's key features into their pre-existing software.
The 47-inch model carries an MSRP of $1,699, which is a pretty steep price for that screen size. If you've scoped out any of LG's other high-end TVs from this year, you know they come equipped with impressive 3D and a decent smart platform. This silver-bezeled beauty adds even more content to the docket, and has a dual-core processor to power it all.
We're not sure the G2 is worth its asking price. It's got decent color, a healthy smart platform, and compelling 3D. The additional Google apps and widgets are useful tools, and make browsing more pleasant, but we're not sure if the price--just a little under $2000--is justifiable.
The G2 boasts the same curved platform stand and motion-based functionality as the other high-end LGs from 2012. It has a brushed metal bezel, touch-response controls, and is a thin, edgelit-LED that only weighs about 30 lbs. We think it hints at futurism without being too outlandish looking, and makes for a handsome product once fully assembled.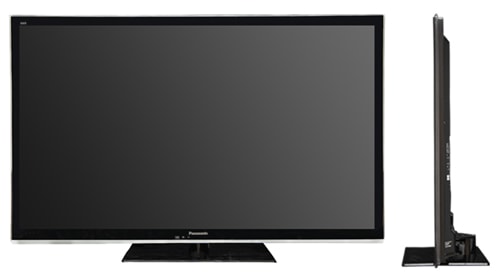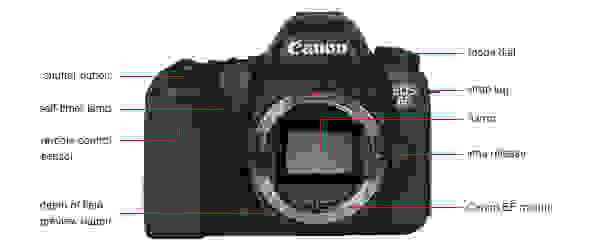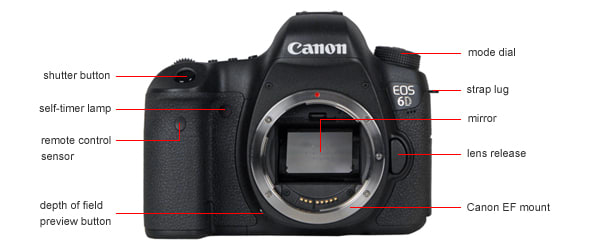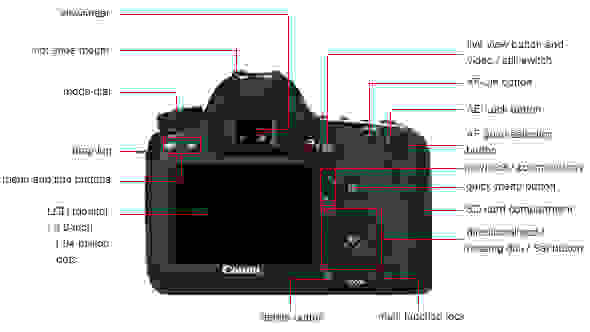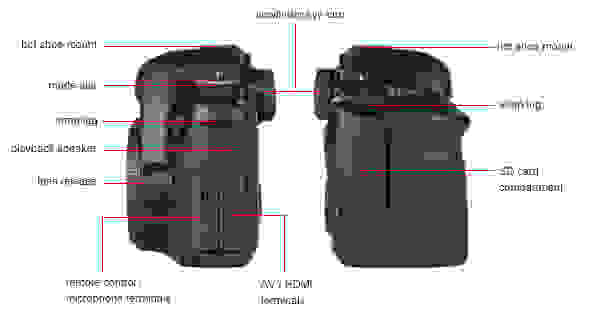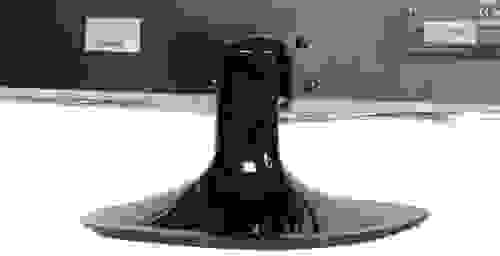 The G2's on-set controls are located along the right-hand side of the bezel, below the screen. They're touch controls, and are marked with clear, concise symbols denoting each touch button's purpose. There are buttons for changing channel and volume, navigating and accessing menus, selecting input source, and powering the TV on or off.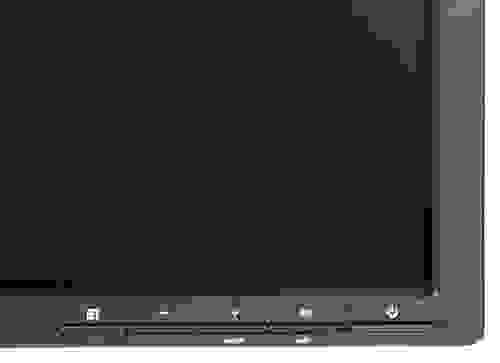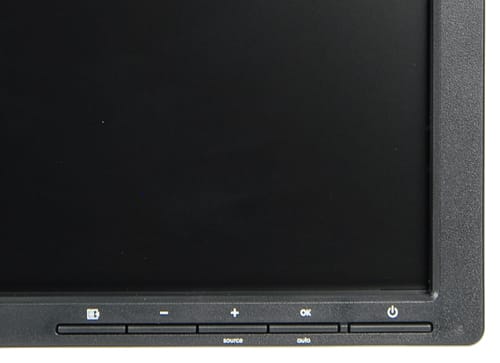 The G2 comes with a double-sided remote. One part Magic Remote, one part qwerty keyboard. It's infrared based, but is synced to the TV during initial setup.
The keyboard half is very responsive, allowing for fairly fluid typing of URLs and text. It's not as easy to use as a traditional keyboard, but is miles ahead of the navigational arrow game we've fruitlessly played with so many on-screen keyboards on past TVs.
The other side works exactly like LG's 2012 Magic Remote, which is most easily comparable to a Wii remote. It features channel/volume platforms and a scroll wheel, which makes web page navigation much more enjoyable.
The G2's double-sided remote provides solutions to almost every problem we've ever had with smart TVs and their nefariously unintuitive web browsers.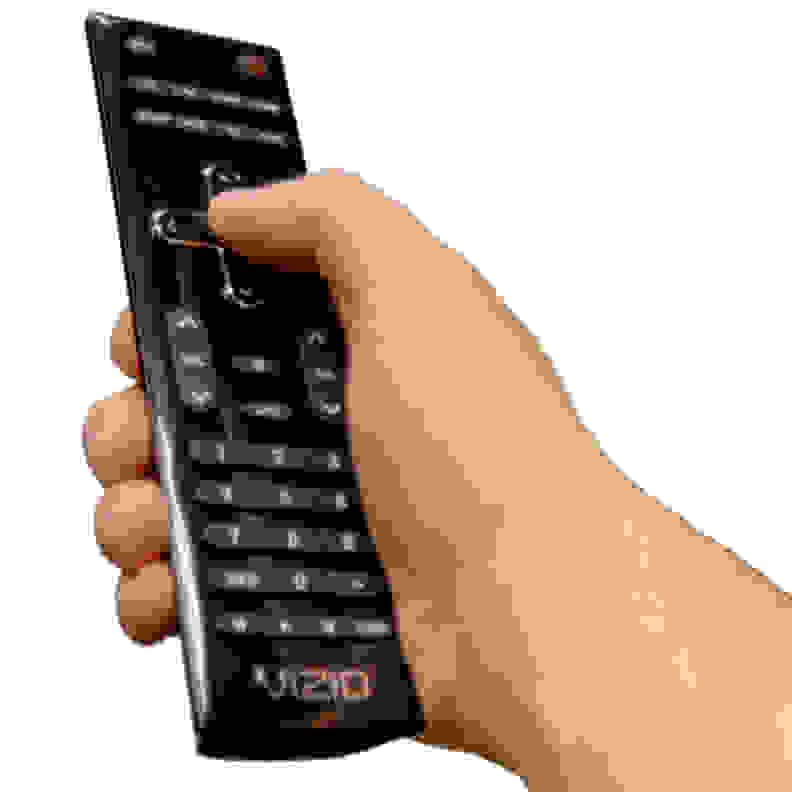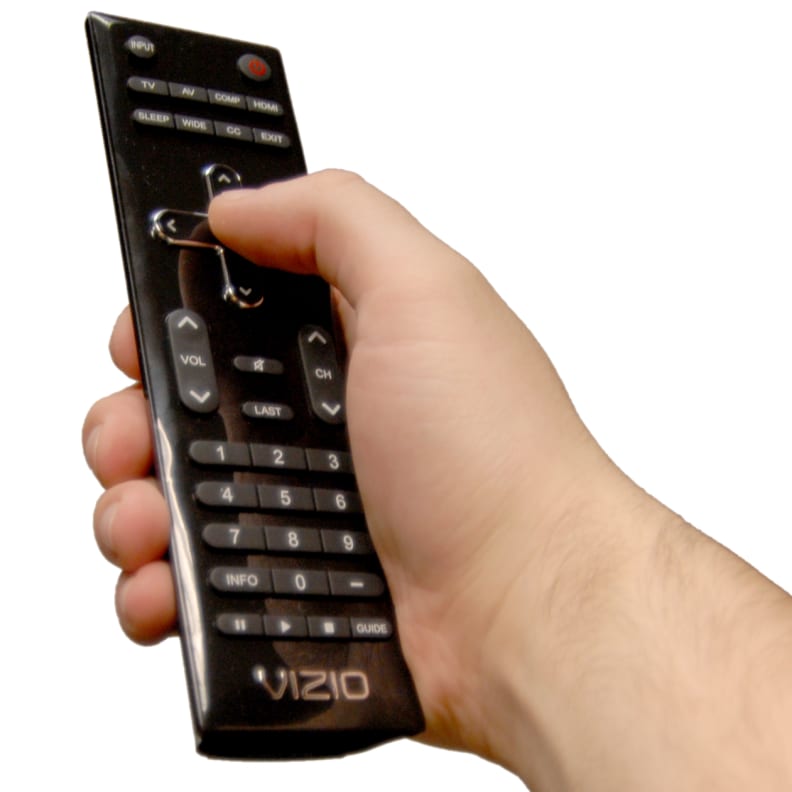 In the box, you'll fine the 47-inch panel, stand components, manual, warranty card, power cable, AV splitters, the double-sided remote, two AA batteries, and a cleaning cloth.
On the left side of the LG 47G2, you'll find a cluster of horizontally-oriented inputs of the USB and HDMI variety. There are three USB inputs and four HDMI inputs, providing ample options for flash/external hard drives and HDMI-connected devices. Their side placement makes them easy to access, though we imagine a cluster of four HDMI connections trailing from the side of the TV might look a little ugly.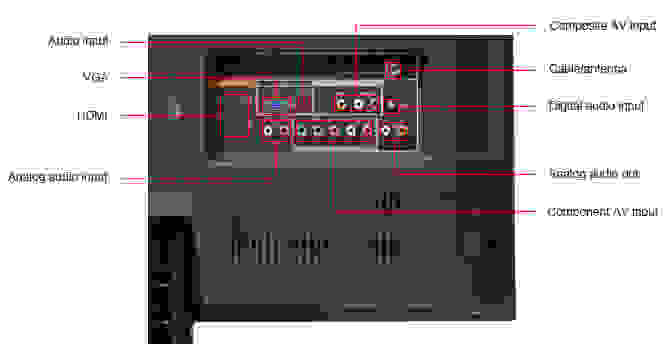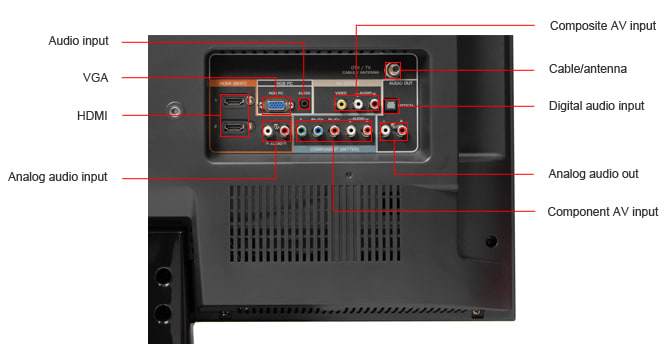 Just beyond the side ports on the back of the TV, the rest of the G2's ports are located along the lower edge of an L-shaped cutout. Vertically oriented, these input and output options deal more with static connections, such as digital audio out for a surround sound system and a LAN input for an ethernet cable. You'll also find 3.5mm inputs for the G2's included component/composite splitters (pictured below), VGA and PC audio in, and a coaxial jack for a cable/antenna connection.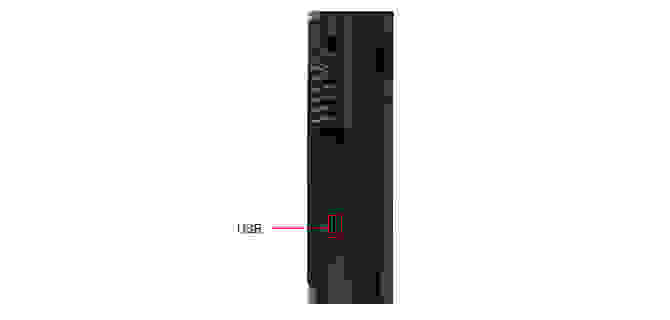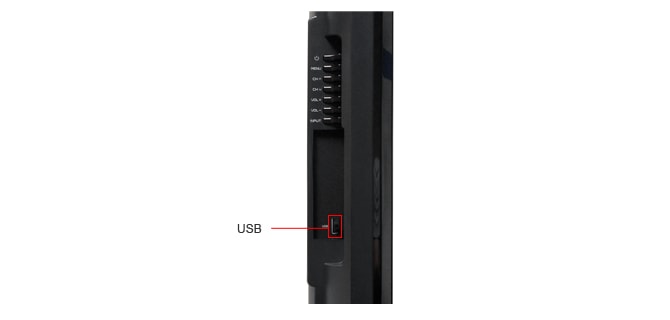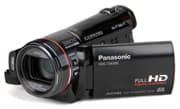 The LG 47G2 is a solid performer, with no major flaws or drawbacks. Our color tests revealed it to be very accurate by international standards, covering the full spectrum of red, green, and blue with effortless ease. Perhaps the one anomaly we saw during testing was how narrow the G2's contrast ratio is. It is neither very dark or very bright, suffering from a middling of extremes that gave it a below average contrast ratio. It excelled in color, motion, and power usage, however, and even its speakers were above average. It's good to see that, despite the Google partnership being such a huge feature of this TV, it's still a solid product at its core.
The LG 47G2 tested with a narrow contrast ratio. It was neither very dark at 0.20 cd/m2 , nor very bright at 165 cd/m2 , resulting in a lower than average contrast ratio. Out of the three LCDs we pulled for comparison, the G2 had the smallest contrast ratio. This is most certainly its weakest area. More on how we test contrast.

Bumpy quality notwithstanding, this is a very good result for color and greyscale curves. The red, green, blue, and black lines all ramp together smoothly and describe a gentle half-circle. Were it not for their bumpiness, which denotes poor light input transitions, these curves would be perfect. More on how we test color performance.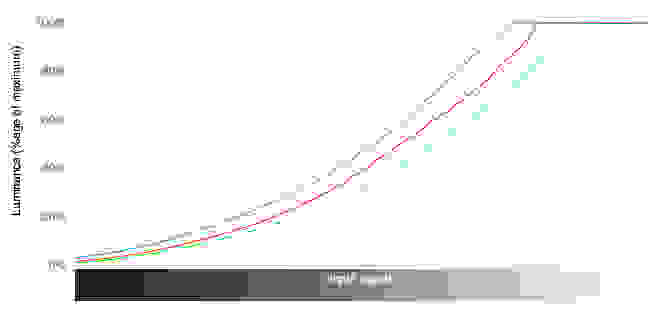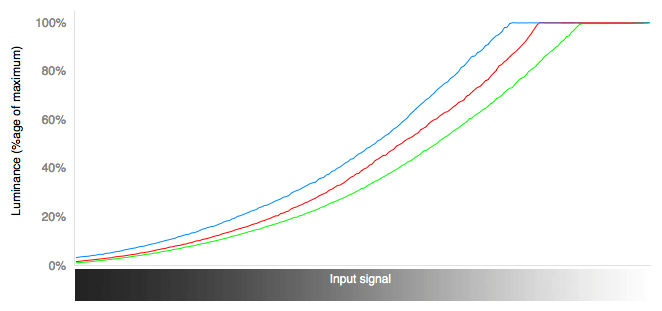 The G2 tested with very good color temperature. While there was error of the cooler and warmer variety across the light input spectrum, the majority of this error did not exceed the limit of perceptibility, and thus is not a problem for human viewers. The only place it struggled was in a common area on the dark side of the input spectrum, where it began to increase in warmth quite radically. More on how we test color temperature.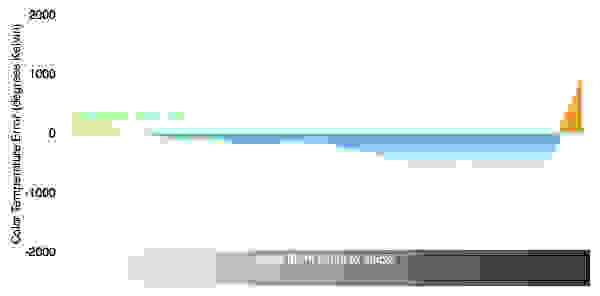 The G2's color gamut result was not terribly impressive, but it was certainly above average. The black triangle below represents the expected, ideal gamut defined by the rec. 709 standard. The white triangle is the G2's color gamut result. Its red and green points were a bit undersaturated, but its blue point--unfortunately the least important one to human vision--is spot on. More on how we test color temperature.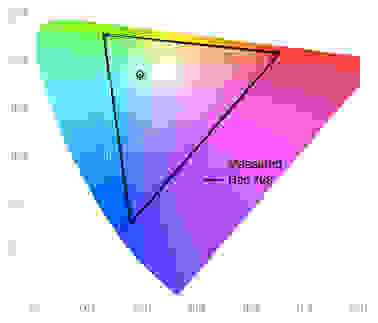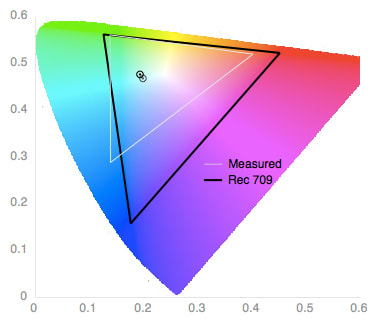 The G2 tested with excellent picture dynamics. We test picture dynamics to determine how well a TV levels its brightest and darkest points depending on how much of each is on screen. Ideally, we want vigilance in light output levels.
That's what the G2 showed us, with black levels varying by only 0.02cd/m2 between a 90% and 5% screen, and white levels varying by 0.53 cd/m2 between a 100% and a 5% screen. An excellent result. More on how we test picture dynamics.
The LG 47G2 is a native 1080p television. It supports all NTSC resolutions and formats.
The LG 47G2 tested with a total viewing angle of 48.62°, or 24.31° from center to either side. This is not an outstanding result--as you can see from the chart below, it had the second smallest viewing angle out of the three LCDs we pulled for comparison. We'd wager 4-6 people could still comfortably watch this TV without a drop in contrast performance related to viewing from highly obtuse angles.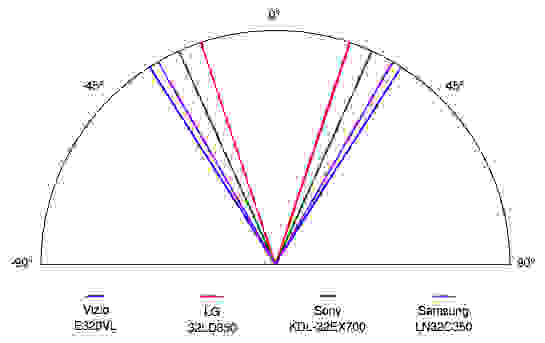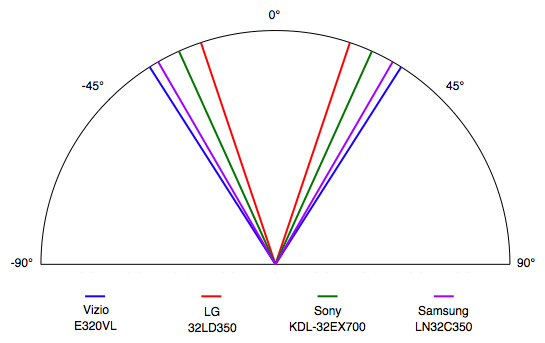 The G2 tested with impressive motion. To test motion, we glide a series of complex pictures, pixel sets, and colored squares across a TV's screen to see how well it maintains crispness and shape integrity. While we saw just a touch of blurring, the G2 had no trouble successfully maintaining shape and pixel integrity in all of our tests, and showed none of the color trailing or interlacing we often see during the two most difficult tests. This is a great result, hands down.
Other than a touch of flashlighting during an all-black screen, the G2's overall uniformity was very good. Its full white screen was bright and even from center to corners. Its full black screen was muddled slightly by some flashlighting, but it was dissipated evenly along the corners of the screen. We don't think any consumers would find a problem with what we observed.
Like most modern HDTVs, the LG 47G2 comes standard with two 10-watt speakers embedded within and below its display panel. The sound output from this set-up varies from series to series, but more often than not it's pretty bad. Fortunately, the G2's standard speakers were definitely better than average, voicing more sound and clarity than the average TV.
The G2 comes with a few Sound Mode pre-sets. There are six of them: Standard, Music, Cinema, Sport, Game, and Vivid modes. It also has a Sound Optimizer, meant to alter the speaker output depending on whether it is on its stand or mounted on a wall. We think the "normal" option sounds best.
The G2's Virtual Surround toggle is a surround sound imitator. It gives a slightly rounder quality to human dialogue, but in no way mimics the effects of a fully installed surround sound system.
The LG 47G2 is a very mild consumer of power. Since its peak brightness was relatively dim--about 165 cd/m2--we needed only test its power consumption one time, and it proved to be a very conservative television. If you were to watch the G2 for 4-6 hours a day, every day for a year, it would add a little under $20 to your electricity bill, which is very cheap for such an involved electronic device. While it might be the most expensive out of the four, don't let the chart below fool you: the G2 is only a few dollars more expensive than Toshiba's flagship.
Calibrating the LG 47G2 wasn't difficult, but the G2's menus didn't make things any easier for us. An esoteric and slightly long-winded menu system (detailed further in the Software & Interface section) made finding and adjusting the G2's picture settings more difficult than it should have been.
Calibrating within Cinema mode, we achieved optimum color and contrast performance for the G2 by adjusting the TV's backlight, contrast, and sharpness. You can see our final calibration, alongside LG's original pre-sets, in the table below.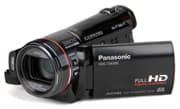 All of our calibration is done in conjunction with the DisplayMate software.
The LG 47G2 has seven Video Modes: Intelligent Sensor, Vivid, Standard, Cinema, Game, Expert1, and Expert2.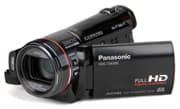 Towards the beginning of the year, we reviewed LG's LM6700 series and were blown away by the quality of its 3D. Since then, we've approached each LG with a Christmas-morning apprehension, hoping to see the same quality repeated for each series. The G2 did not disappoint.
On top of subtle, convincing 3D, the G2 comes packed with a usable, albeit somewhat mild, 2D-to-3D converter. These 3D experiences are light and crisp, a feeling cemented by LG's passive, lightweight 3D glasses that fit any cranium comfortably. The best part? The G2 comes with six pairs of passive 3D glasses, free of charge.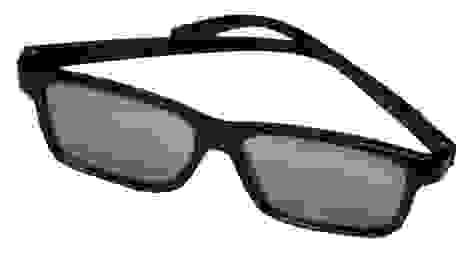 On the outside, LG's 3D seems flawless. The experience is convincing and crisp; the glasses, light and intuitive. The 3D is crosstalk free, and the user immediately has six pairs of passive 3D glasses to work with. On the inside, there are a few problems to be noted. First, this TV--which already had a narrow contrast ratio--loses even more contrast differentiation during 3D. Its color, which was fairly accurate in 2D, takes a turn for the worse while skirting the third dimension.
LG's glasses are quite possibly our favorite. They're not super stylish, but neither are they the bulky, unwieldy active-shutter kind you see packaged with Panasonic or VIZIO (if you're lucky). The best part about them is that their flexible limbs and lightweight nature allows you to more or less forget you're even wearing them.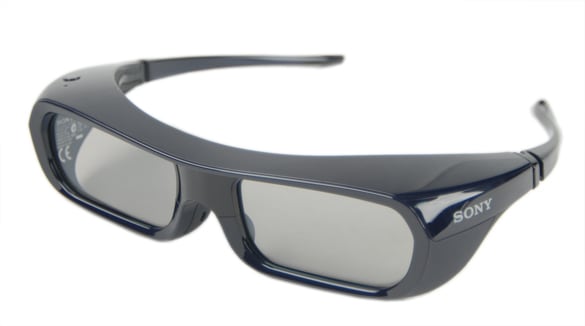 As you can see, the G2's already narrow contrast takes a dive into cheap computer monitor levels while it's in 3D mode. The G2's peak brightness was already on the very dim side for an LCD, and is cut down even further during 3D viewing. The black level, which should have gotten darker as well, got brighter; we saw an increase of 0.08 cd/m2, which is a lot when dealing with black level.


The G2 tested with decent, above average color temperature in 2D. In 3D, it's definitely on the overly cool side. The chart below illustrates a perceptible error limit across almost the entire input spectrum. The blue, stalactite-like area of the chart shows visible deviations in color temperature, and they get worse as the light input spectrum goes from brightest to darkest.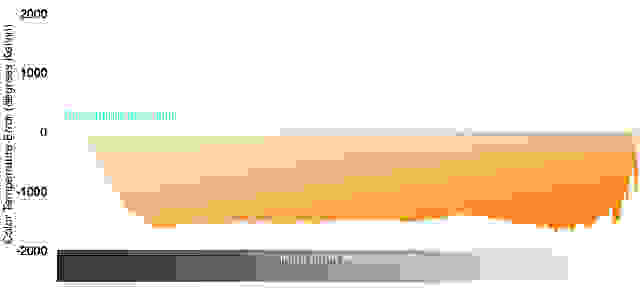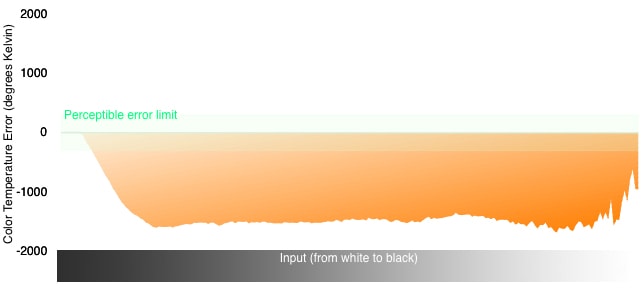 The G2's excellent color curves were also skewed by the implementation of 3D. What had been uniformly ramping RGB and greyscale curves are now brightening up much too quickly and peaking too early, causing them to flatline for the last 20% of the input spectrum. This means that your peak, bright colors and whites are all going to look the same.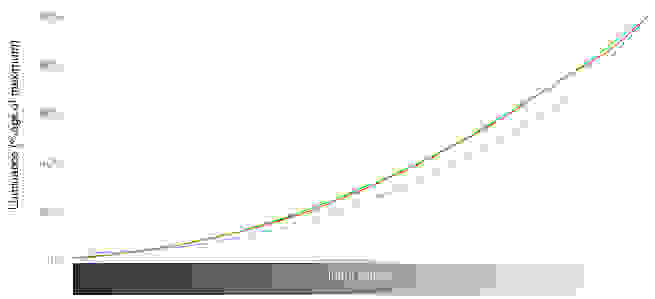 The chart below illustrates how the G2's 3D color gamut matched up against its 2D color gamut. The black line represents the 2D color gamut; the white line represents the 3D color gamut. As you can see, it matched the 2D color gamut's red and green points superbly. Its 3D blue point was severely undersaturated, however, which is going to result in a mediocre spectrum of blues to display.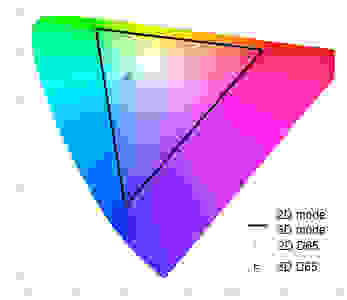 The G2 series is entirely unique in LG's line-up. While most of their TVs share a menu interface, the G2's interface--meant to be streamlined for the hybrid Magic/Qwerty remote--is a standalone setup that was, initially, a little confusing to work with. Basic menus for adjusting picture and sound settings are tucked away inside of larger-scale menus, laid out with lots of big text in the center of the screen. It's not a bad thing, but is very different from anything else LG has done this year.
The internet half of LG and Google's TV partnership is where the G2 shines brightest. The remote's scroll wheel, wand-like motion properties, and full qwerty keyboard eliminate many of the web-browsing problems we often find so frustrating on traditional smart TVs. While it's still not as easy to use as a PC, it might just be on par with tablet and smartphone use after you got comfortable with the set-up. LG's smart platform was already pretty good; the addition of Google content makes it that much better.
The G2 series is LG's only 2012 TV to be exclusively partnered with Google. What this means is that--on top of LG's own web browser--users also get access to a TV version of Google Chrome. Chrome loaded up quickly, and is easy to use when combined with the G2's double-sided remote. Users can share their Google account between a PC and TV, and their Google home page, in Chrome, will be customized to their liking.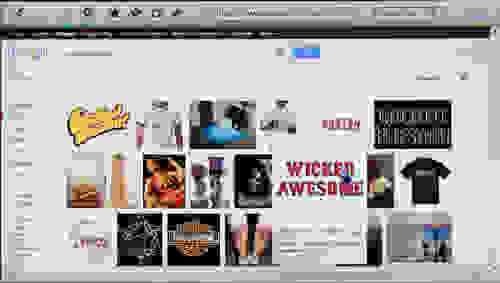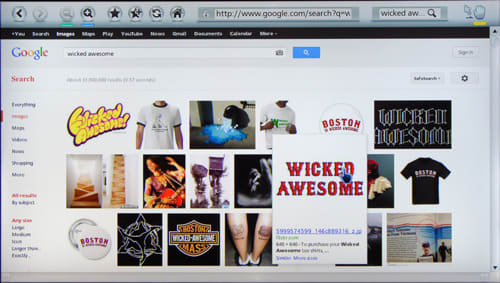 The G2 adds the Google Play store to LG's Home Menu, which contains a number of additional apps--many of them carried over from Android--that aren't found within LG's standard selection. Some apps you've already invested in via PC will be available for quick downloaded, but not all of Google's app selection has been converted to a TV version just yet.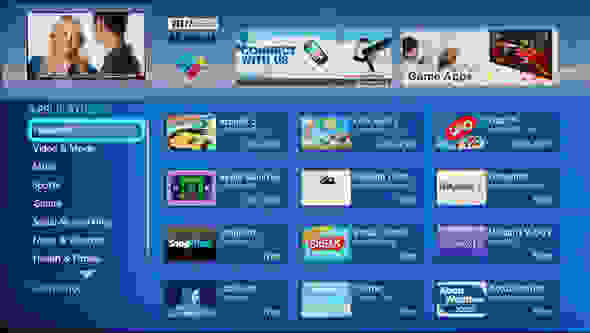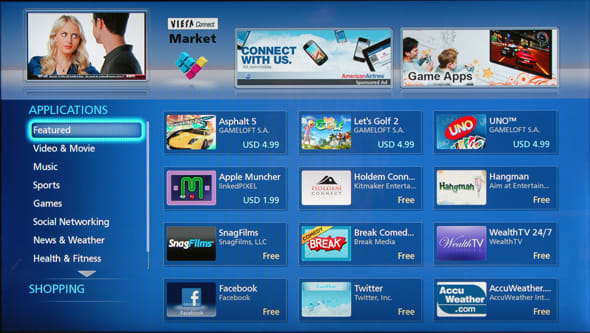 The G2 still offers LG's well-organized smart platform, called the Home Menu, which incorporates the additional Google apps and widgets stylishly into the already stylish interface. LG has one of the best smart platforms on the market right now, and the addition of Google Chrome and the Google Play store are just icing on the cake.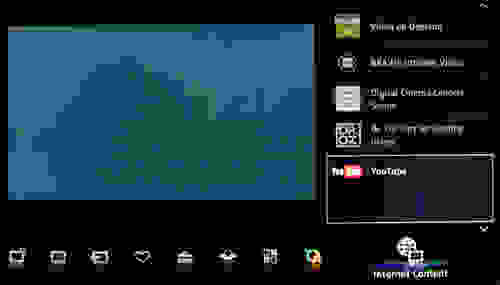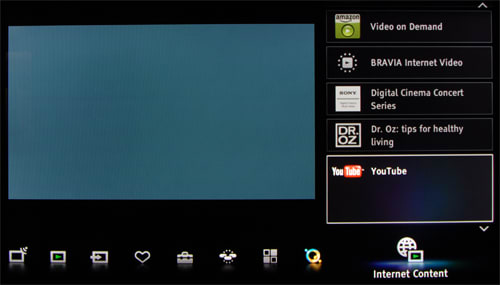 Many of Google's additions--such as Google Chrome, the Google play store, and a bookmark of Google's home page (pictured below) are already saved as favorites on the second page of the G2's Home Menu.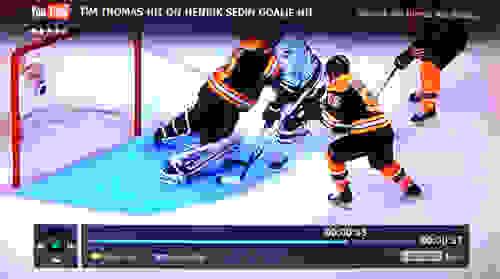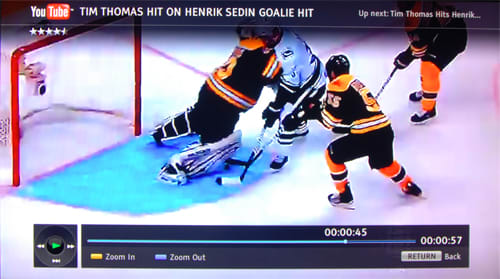 To get to the G2's Main Menu, you must first open up the Home Menu, and then use the Magic Remote to click on a small icon of a gear. This will open up the menu page below, which lists various sub menus for Network, Input selection, Picture, and Sound. You can use the Magic Remote, but can also flip through these menus using the directional arrows on the G2's remote.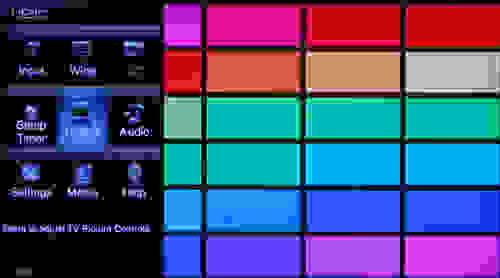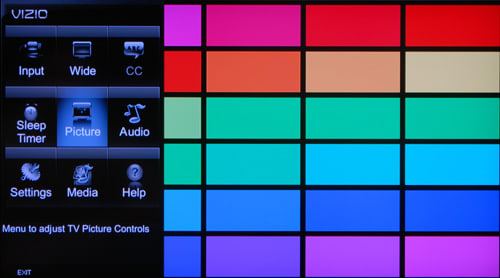 To get to the Picture adjustment menu (pictured below), you must click on the Picture & sound menu on the main menu, and then go into yet another menu called Picture adjustment. It's a somewhat long process, made more frustrating by the thin width of the menus themselves and trying to spear them with the Magic Remote's infrared pointer.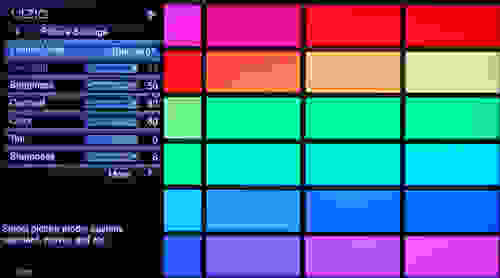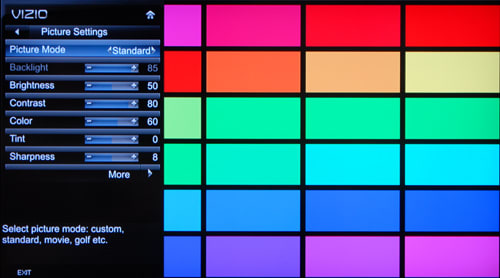 The LG 47G2 is a fine TV, but it's only mildly different than the other 3D, smart TVs in LG's 2012 line-up. You're investing in the cross-integrated Google apps and account mileage you'll be getting between your PC and TV, but it doesn't feel as fleshed out or as rewarding as it could. A lot of the apps in the Google Play store are simply ported over from the Android interface, and some of them--_Shark Wars_ comes to mind--haven't even been updated to be on a larger screen. It's pixelated hell.
For the same price, you can get LG's 47LM6700, which has everything the G2 has, plus a wider array of connectivity, but doesn't have the additional Google content. Considering that their 32-inch LM6200 retails for over a thousand dollars less than either the G2 or the LM6700, and still gives you good color, 3D, and access to LG's smart platform, we're not sure if the G2 is priced fairly. We'd recommend waiting on a price drop.
The 47-inch and 55-inch versions of LG's G2 series are both 1080p, smart, 3D televisions that have been coupled with Google-based software. Both TVs have identical ports, featuring four HDMI and three USB inputs, and make use of LG's curved platform stand. All performance features detailed in this review of the 47-inch G2 apply to the 55-inch G2 also.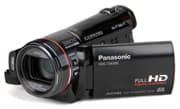 Meet the testers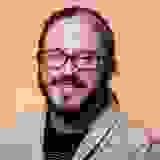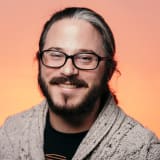 Lee Neikirk
Editor
@Koanshark
Lee has been Reviewed's point person for most television and home theater products since 2012. Lee received Level II certification in TV calibration from the Imaging Science Foundation in 2013. As Editor of the Home Theater vertical, Lee oversees reviews of TVs, monitors, soundbars, and Bluetooth speakers. He also reviews headphones, and has a background in music performance.
See all of Lee Neikirk's reviews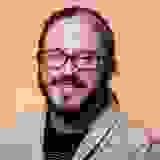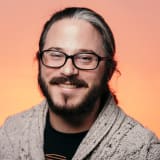 Lee Neikirk
Editor
@Koanshark
Lee has been Reviewed's point person for most television and home theater products since 2012. Lee received Level II certification in TV calibration from the Imaging Science Foundation in 2013. As Editor of the Home Theater vertical, Lee oversees reviews of TVs, monitors, soundbars, and Bluetooth speakers. He also reviews headphones, and has a background in music performance.
See all of Lee Neikirk's reviews
Checking our work.
We use standardized and scientific testing methods to scrutinize every product and provide you with objectively accurate results. If you've found different results in your own research, email us and we'll compare notes. If it looks substantial, we'll gladly re-test a product to try and reproduce these results. After all, peer reviews are a critical part of any scientific process.
Shoot us an email