Like almost all of their higher-end displays this year, LG's LM7600 series features a bezel-stripped panel that appears to float magically atop its curved platform stand. It's a handsome display, and comes packaged with LG's motion-based Magic Remote. It offers a good selection of connectivity options, and is very light at about 35 lbs. (or roughly two and a half stone), so it should be easy to carry around and wall mount. While it might be a touch futuristic for those of a conservative bent, we think the LM7600 is an attractive HDTV.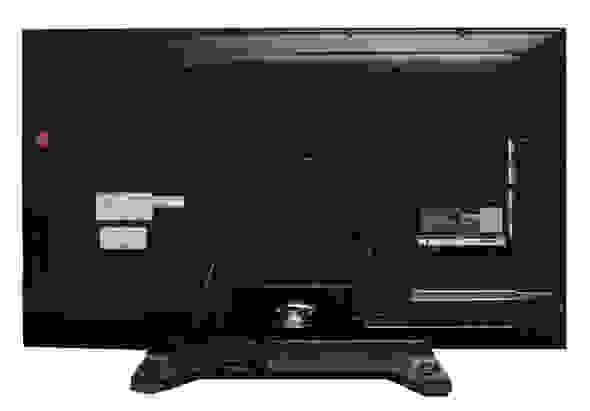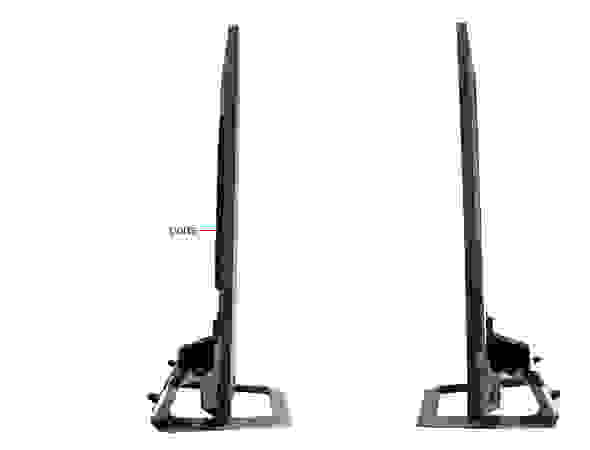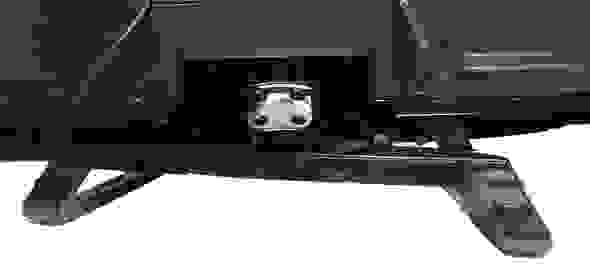 The on-set controls for the 47LM7600 are located on the back of the TV, along the right-hand side when standing in front of it. The controls are eight identical buttons that provide decent tactile feedback.
The LM7600 series comes with LG's Magic Remote, an infrared-based wand that operates an on-screen pointer via motion control. It's a lot like Nintendo's Wii remote, and shaking the Magic Remote will center the cursor on screen. The Magic Remote is lightweight and easy to use, and makes on-screen navigation more fluid than a traditional infrared "clicker."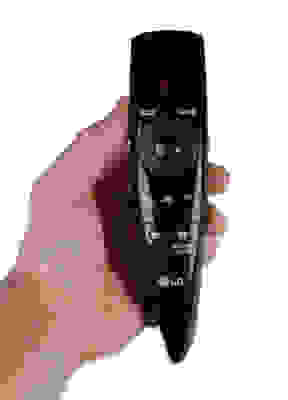 In the box, you'll find the display panel, stand components, eight screws, Magic Remote, two AA batteries, manual, warranty information, and six free pairs of LG's passive 3D glasses.
The LM7600 series' ports are located along an L-shaped cutout on the back, left-hand side of the TV. The side-facing ports are of the quick access variety, namely USB and HDMI. There are three USB inputs and four HDMI inputs.
On the back side of the TV are more static ports. From left to right, they are: LAN input, VGA input, PC audio in, a splitter area for component and composite inputs (splitter included), an RF in for cable or antenna, and an optical audio out port.
We like the labeling and placement of these ports, and think they make connecting a variety of devices very easy.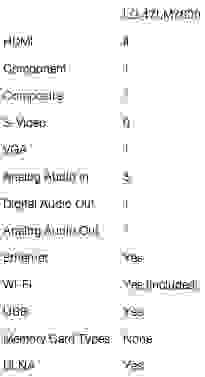 We were expecting to see good things from LG's LM7600 series, and we were correct. The LM7600 tested with a very accurate color gamut, decent color temperature, and very smooth, uniform color curves. In short, it's got the deep blacks to satisfy contrast-lovers, and color that's accurate enough to make any content look true-to-source.
The LG 47LM7600 tested with an excellent contrast ratio of over 3500:1. That's roughly 3.5 times the "average" level, which promises ample dark-light differentiation for all kinds of contrast. Out of the three other LCDs we compared it to, the LM7600 scored with the largest maximum contrast ratio. It's not super bright, but is plenty dark, and is still bright enough to compete with a well-lit room. This is a great result. More on how we test contrast.
The color curves we tested from the LM7600 were outstanding. The red, green, blue, and black lines below represent this TV's ability to display over a thousand basic shades of color and greys, and their uniformity and even quality (read: few bumps and no flat areas) mean that each of those colors and shades will be represented with equal timbre. A solid result across the board. More on how we test color performance.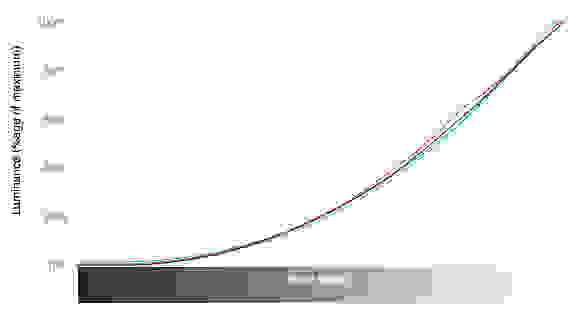 Color temperature was perhaps the LM7600's weakest area in the realm of picture quality, and we imagine its slightly erratic temperature is what kept it from getting a 9 or 9.5 overall scorel. The chart below illustrates the way the LM7600's color temperature fluctuates across the input spectrum. It should be even, creating a roughly straight line, but the fact that it samples both overly cool and overly warm whites over a single spectrum is not a good sign. More on how we test color temperature.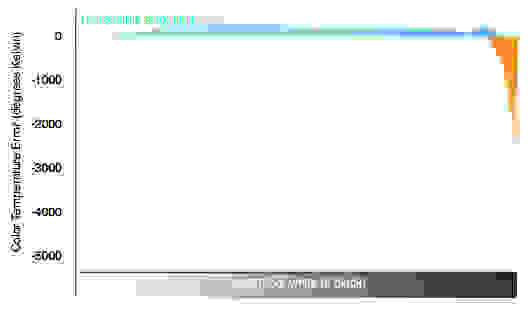 This is a flagship-quality gamut if ever we've seen one, except for the missed white point at the center of the two triangles. An HDTV's color gamut represents the millions of colors it can display, and how accurately those colors match the "ideal" set by rec. 709 determines its accuracy. The LM7600 displays highly accurate colors, meaning films and TV content will look how they ought to look most of the time. More on how we test color temperature.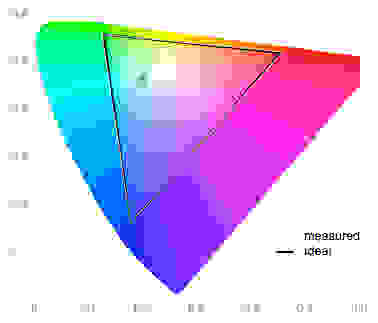 The LG 47LM7600 showcased excellent picture dynamics. It's an LED LCD HDTV with solid local dimming mechanisms due to its relatively deep blacks and dim whites. Within the areas of white falloff and tunnel contrast, its black/white levels varied by only ~0.01-0.5 cd/m2 between black/white majority on screen. LG's LM7600 series displayed solid picture dynamics. More on how we test picture dynamics.
The LG 47LM7600 is a native 1080p LED LCD HDTV. It supports all NTSC resolutions and formats.
The LM7600 tested with a rather wide angle of viewing. For LCD TVs, we consider a total angle over 45° to be very good, and the LM7600's total viewing angle of 113° is an outstanding result. In short, this means ample contrast performance, off-center, for a healthily-sized group of people.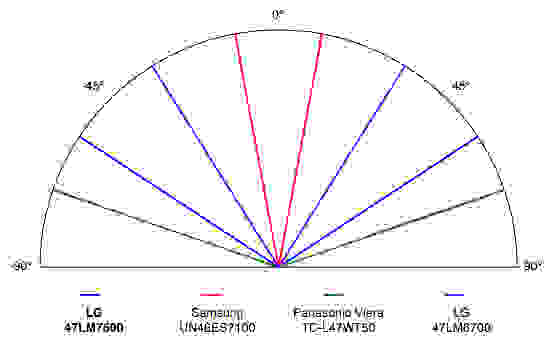 The LG 47LM7600 tested with very good motion. LG uses a motion smoothing effect called Clear Motion or Clear Motion Plus. With this motion smoothing effect engaged, motion-based content is technically flawless, but looks like a soap opera filmed on a cheap camcorder. If you can stand the motion smoothing, motion is a 10 out of 10. If you can't (like us), motion is still pretty darn good.
We test HDTV screen uniformity subjectively, observing an all-white and all-black screen to determine how uniformly they display. The LM7600 scored perfectly while displaying an all-white screen, showing no shadowing, dimming, or perimeter loss in brightness. Its all-black screen was similarly good, except that this TV's edge-LED lighting caused some light bleed-in at its lower, left-hand corner. A good result, though not perfect.
Like most modern HDTVs, the LG 47LM7600 comes standard with two 10-watt speakers embedded below its bezel. These speakers are decent, providing fairly clear (if low-volume) audio, with decent treble and bass response. LG also includes a standard Treble/Bass/Balance audio EQ, and a surround sound imitator which works only if the TV is positioned amply from the wall and with enough volume to create the surround effect. There's nothing dominantly bad or good about the LM7600's audio performance.
During content playback, the LM7600 averages about 112 watts, adding roughly $20 to your electricity bill were you to watch it 4-6 hours a day for a year. This is a standard, slightly above average electricity draw for a TV of this size and variety, though compared to other LCDs from Samsung, Panasonic, and LG, it uses a few more dollars per year. We'd call it the "upper end" of the average spectrum; this isn't going to break the bank, but it isn't the cheapest either.
To calibrate the LM7600 for maximum color accuracy and contrast width, we only had to tweak a few pre-sets within LG's Cinema mode. You can see LG's Cinema pre-sets, alongside our final calibration, in the table below.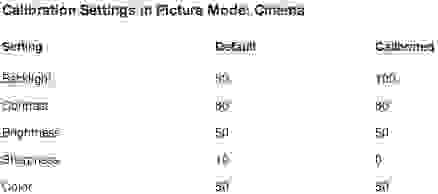 [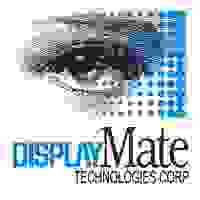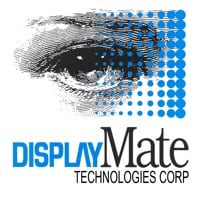 All of our calibration is done in conjunction with the DisplayMate software.
](http://www.displaymate.com/)
The LM7600 series has seven Video Modes: Intelligent Sensor, Vivid, Standard, Cinema, Game, Expert1, and Expert2.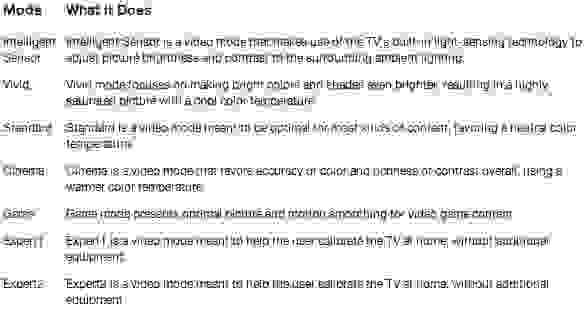 LG has been leading the way in 3D this year. They're neck and neck with Samsung in providing some of the best home 3D available. The LM7600 features full HD 3D and a solid 2D-to-3D converter. LG's Home Menu provides ample free 3D content to watch on your LM7600, and LG's lightweight glasses are very flexible and comfortable. The LM7600's 3D is one of its best features.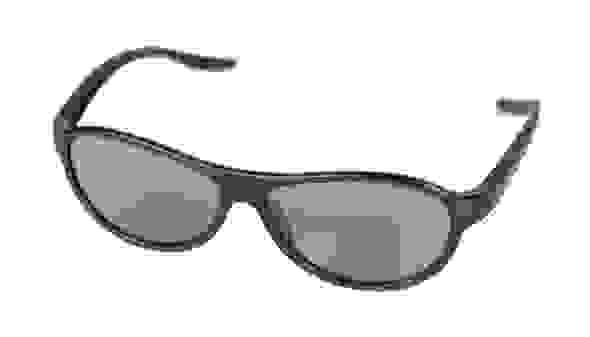 LG's 3D experience is a pleasant one. Their passive 3D is easy to set up, and offers plenty of options for viewing (side-by-side, top-and-bottom) that no set of human eyes could possibly need, and yet, there it is. Pressing the 3D button on the Magic Remote will trigger a selection, where the 2D-to-3D conversion can be triggered. If an HD 3D signal from a Blu-ray player is sensed by the TV, it will automatically set up 3D (and it looks very solid).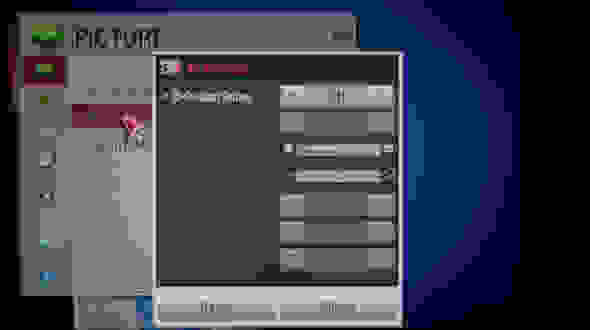 LG ships six free pairs of passive 3D glasses with the LM7600, giving you more than you could possibly need of lightweight, comfortable glasses that don't need to be recharged or assembled to work. This year, LG has made 3D easier to set up and use than ever before.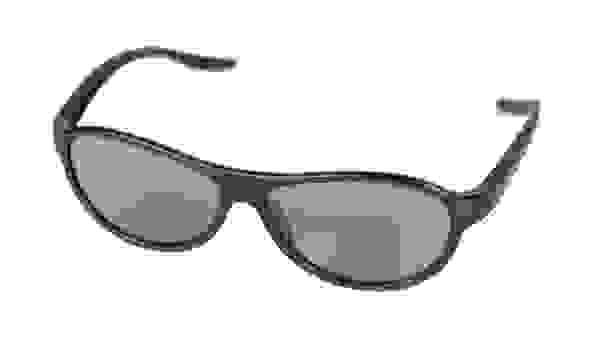 The LM7600 tested with an excellent 2D contrast ratio, so its no surprise that its 3D ratio—while diminished—is still quite good. Its relatively dim 2D brightness of 176 cd/m2 was dimmed down by over 100 cd/m2, but its black level also dropped by an algorithmically equal amount (approximately). While less contrast is never good, this is an acceptable level for 3D viewing.

Just like the 2D results, the LM7600's 3D color temperature is its weakest area. The chart below illustrates some very serious temperature error across the LM7600's input spectrum while displaying 3D. The majority of the spectrum deviates quite radically from neutral into much warmer tones, resulting in an orange-like hue to greys during 3D viewing. This isn't a terrible result, but it isn't good.
These 3D curves are the opposite of optimum curves. Their bumpy nature indicates a rough and obvious transitioning between dark, medium, and bright tones, and the flat areas at the bright end of the spectrum mean that the brightest shades of red, blue, green, and white will be all around the same brightness. This result is below average, at best.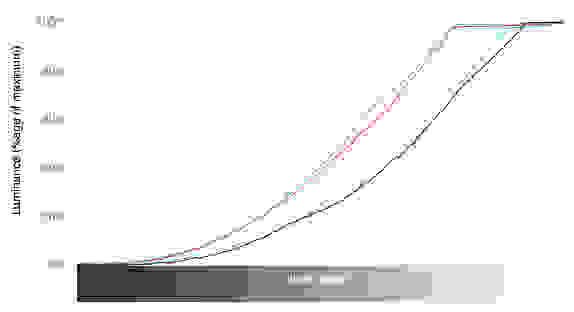 Our 3D gamut shows how the TV's gamut of colors while displaying 3D compares to its 2D gamut results, essentially how far off it is from itself (in 2D) rather than how far off it is from the rec. 709 ideal. The LM7600 tested with a very accurate 2D gamut. Its 3D gamut is decent, though its blue point is undersaturated and won't display a full range of bright blues. This is a decent result.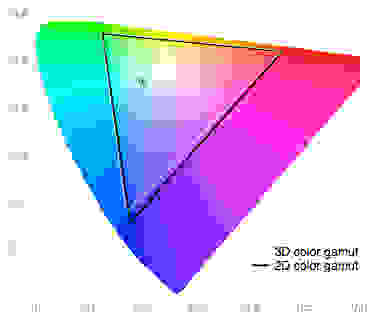 We first detailed LG's Home Menu back in May, and since then the already staggering amount of content has grown to even larger proportions. There is a large variety of apps, LG-hosted content, and all of your favorite blue-chip providers: Netflix, Hulu Plus, YouTube, and more.
LG's simple menus make working with the TV's picture, audio, or network settings a fairly pleasant task. The Magic Remote works in tandem with the large-buttoned menus to make selection and alteration of menu items much easier than it was on HDTVs of yesteryear. We don't think anyone would want to fiddle with their TV's audio settings, but at least if you have to, LG has made it a little less painful.
LG's browser is not much different than the browsers used by Panasonic or Samsung. LG has yet to implement dual-core processors into their TVs, however, and sometimes page load times can be pretty sluggish. One way they have an advantage, however, is (again) through their correlation with the Magic Remote.
Click here for more information on LG's web browser.
So many apps! Not all of them are great, mind you. The free ones range from useful to a downright eyesore, but most of the paid apps, though niche-heavy in their content, will be found useful by someone somewhere. Once you've downloaded an app, it can be organized into one of the home pages or even assigned to a "favorite apps" menu for quick access later.
For more into on LG's apps and internet content, click here.
The menu sub-menus (Picture, Audio) used by the LM7600 file up along the left-hand side of the TV screen, using large picture-based buttons that are easy to highlight and click using the Magic Remote's on-screen cursor. When you go to alter a setting like Backlight or Brightness, the menu drops down, allowing you to see your alterations' effects on the picture. The slider for these settings is also over-sized to compensate for motion-based remote use.
Not only is LG's standard menu easy to use, it offers a huge variety of adjustments options, and tucks them away into sub-sub-menus (whoa, now). The quick menu button on the remote, by contrast, allows for simple and quick alterations of overarching settings, like Picture or Music mode. We can't see anyone having anything but praise for LG's user-friendly software.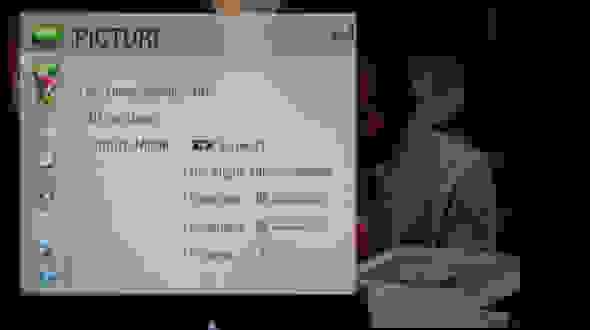 The LG 47LM7600 is a solid TV.
It's a 1080p, edge-LED LCD that's loaded with features--namely excellent 3D, a handsome and content-packed smart platform, and ample connectivity options. The color accuracy and contrast spectrum we tested from the LM7600 were both excellent results, and looked about as good during 3D viewing.
We can only praise this model so heavily, though. It may have tested better than LG's flagship (which is, feature to feature, almost identical), but it did not test with the same strength as its little brother, the LM6700. That said, it's a good investment for the price (MSRP $1949).
The LM7600 Cinema Series is a higher-end 2012 LG series that features smart and 3D capabilities, LG's Magic Remote, a metal curved platform stand, and 4 HDMI inputs. The connectivity and design parameters of both TVs are the same, and the performance parameters detailed in this review for the 47-inch LM7600 should be the same for the 55-inch version.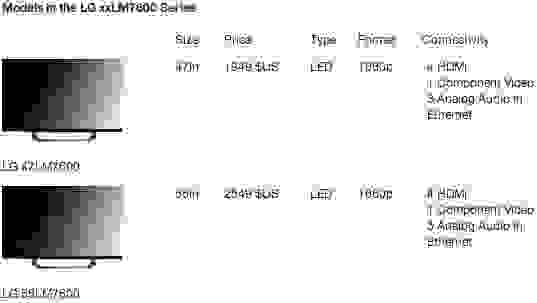 Meet the tester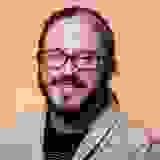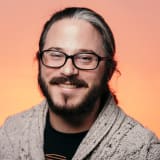 Lee Neikirk
Editor
@Koanshark
Lee has been Reviewed's point person for most television and home theater products since 2012. Lee received Level II certification in TV calibration from the Imaging Science Foundation in 2013. As Editor of the Home Theater vertical, Lee oversees reviews of TVs, monitors, soundbars, and Bluetooth speakers. He also reviews headphones, and has a background in music performance.
Checking our work.
We use standardized and scientific testing methods to scrutinize every product and provide you with objectively accurate results. If you've found different results in your own research, email us and we'll compare notes. If it looks substantial, we'll gladly re-test a product to try and reproduce these results. After all, peer reviews are a critical part of any scientific process.
Shoot us an email