The 50-inch LF6000 (available in only this size) is also a surprisingly reliable performer. With the right picture mode, users can capture a subtle, calibrated experience right out of the box. Good contrast and solid motion performance don't hurt, either.
If you're on the hunt for a mid-size TV with a fair price tag and a great picture, the LF6000 is on point. Just remember that there are lots of good TVs in this price range, some of which do more by way of frills and features.
If you really want apps and/or smart features, check out the 50-inch Vizio E Series. If you want similar performance for less money, LG's 50-inch LB5900 (2014 model) is still easy to find.
Editor's Note
At the time of publication, we stated that the 50LF6000 used an IPS style LCD panel. In fact, it uses a VA style IPS panel, which explains the good shadow tones we found during testing.
The LG 50LF6000 (MSRP $699, online for $579) is one of those rare entry-level TVs that offers up perfectly satisfactory picture quality crossed with a simple design and menu interface. You're left with an integral focus on one thing—how the TV looks—without any frills or special software that may or may not work for all types of content.
The LF6000 doesn't outclass the pricier models in terms of color, contrast, or motion performance, but it impressed us in the lab nonetheless. Good contrast, accurate colors, low amounts of grayscale tracking errors, and fairly smooth gamma performance tick off a lot of the right boxes when it comes to a clean, good-looking picture. Best of all, with LG's extensive system of calibration controls in tow, you can tune this entry-level display into a real powerhouse.
A modern but safe take on design that puts the screen front-and-center.
There's nothing bombastic, outlandish, or outright strange about this TV's design, but neither would we call it dull. Matte-finished silver plastic laps the 50-inch screen in trim bezels, breaking only for the LG insignia embedded on the lower bezel.
Two caltrop-shaped black feet hold the panel aloft, and sit very wide apart, almost at the edges of the screen. It's wide-set enough that it'll require a wide entertainment center to rest on.
It's a clean, modern, and understated look that blends well into most rooms.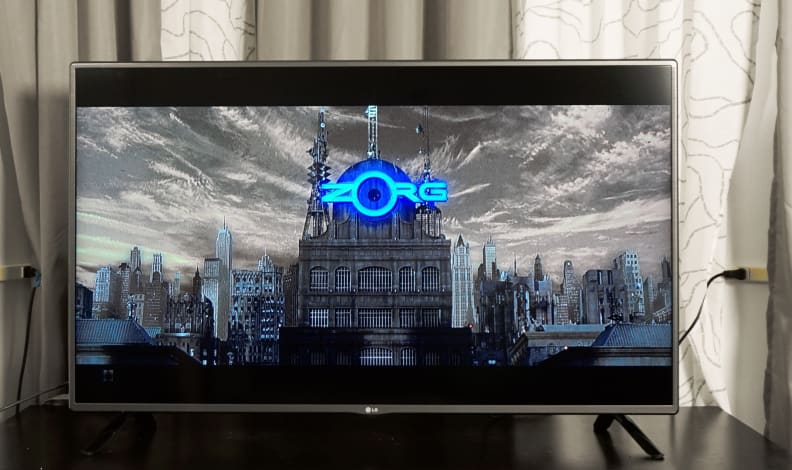 On the rear of the panel, a tundra of gray plastic yields a small handful of audio/video connectivity options. Back here, you'll find two HDMI inputs, component/composite (AV) hookups, a USB 2.0 input, a coaxial jack for a cable/antenna connection, optical digital audio out, and an RS-232 control port.
You'll also find a few on-set control buttons for functions like power, menu, input selection, channel, and volume adjustment. The remote is much easier to use, however, so don't lose it.
You don't get LG's signature "Magic Remote" with the entry-level LF6000, just a standard infrared clicker. It's not a bad clicker, though, and those who hate overly fancy remotes will enjoy its simplicity. Traditional volume/channel rockers and a 0-9 number pad leave room for picture/sound mode hotkeys, and the remote is just solid enough that it doesn't feel overly cheap. Two AA batteries are included, too, so you can get clickin' in record time.
If you see excessive flashlighting in the lower corners, try loosening the screws.
If there's one thing we'd caution about this TV, it's to be careful during assembly. Overtightening the screws that attach the feet to the back of the panel can cause warping and backlight uniformity problems. If you see excessive flashlighting in the lower corners, try loosening some of the screws.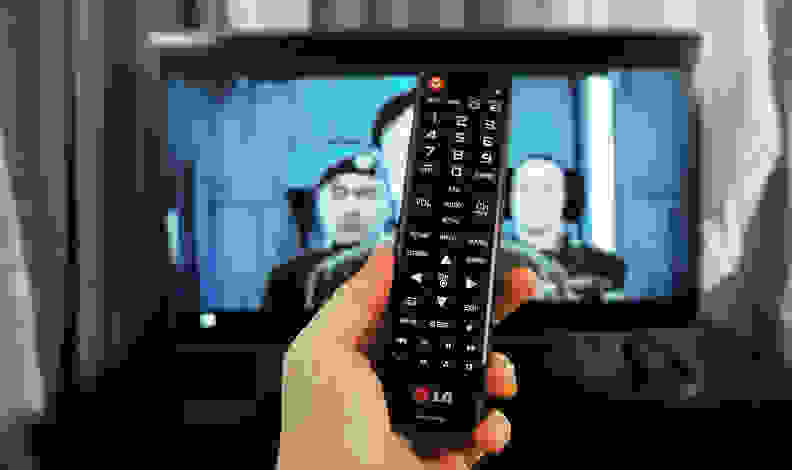 We calibrate each TV we review for two basic reasons. First of all, we want to see how far we can push it—how close can a TV get to the absolute ideals dictated by the International Telecommunications Union? Secondly, a professional calibration gives us the best idea of how a TV performs right-out-of-the-box; we know exactly what consumers can expect from it.
As always, calibrating the LF6000 was no easy task thanks to LG's inclusion of a Gamma slider, full CMS (Color Management System), and 2/20 point White Balance controls. The LF6000 performs solidly out of the box, but as you'll see, a proper calibration can push it into the upper percentile of performance.
Below, you'll find LG's default settings in the ISF Expert 1 mode (left), and my final calibration settings to the right.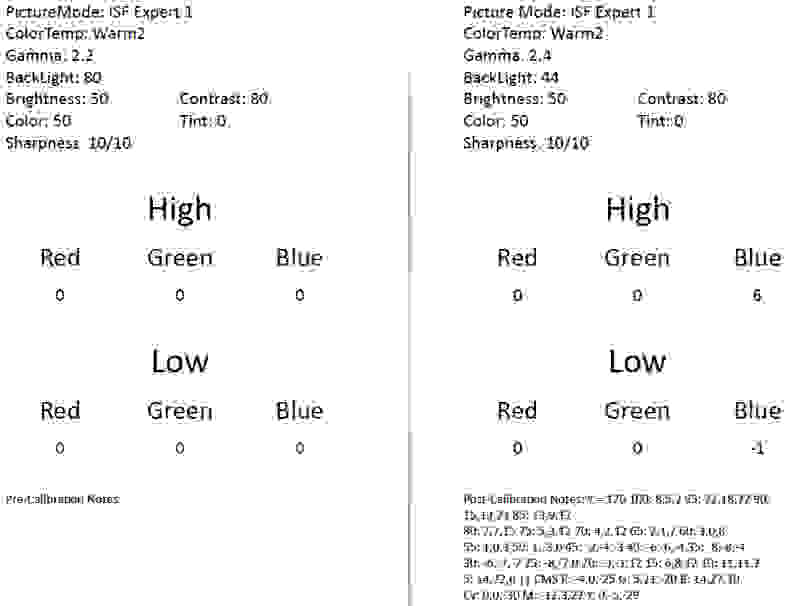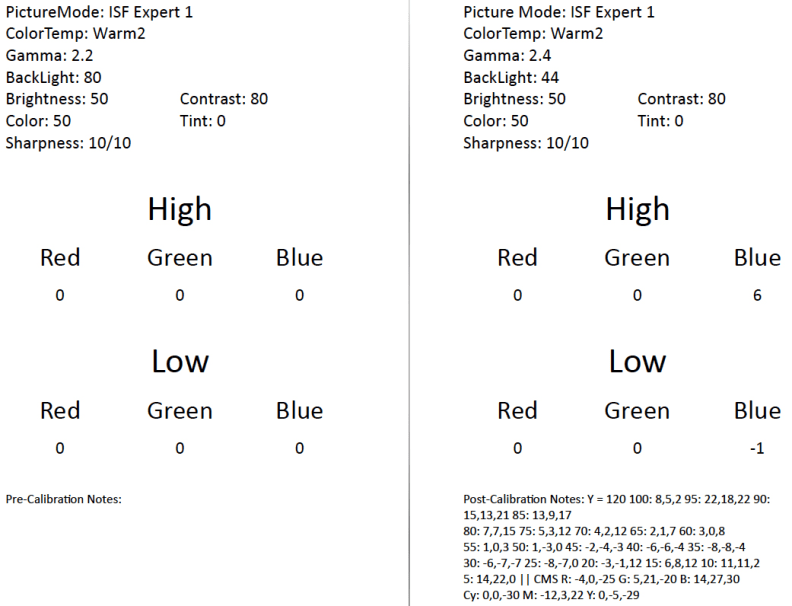 Lots of calibration options for power users, but simple enough for everyone else.
For an entry-level "dumb" TV, the LF6000's software and menu interfaces are surprisingly clean and attractive. Whether you're a novice channel surfer or you make your living riding the waves, you won't have any trouble tracking down the basic, essential menu items like picture modes, audio settings, sleep timers, or USB media.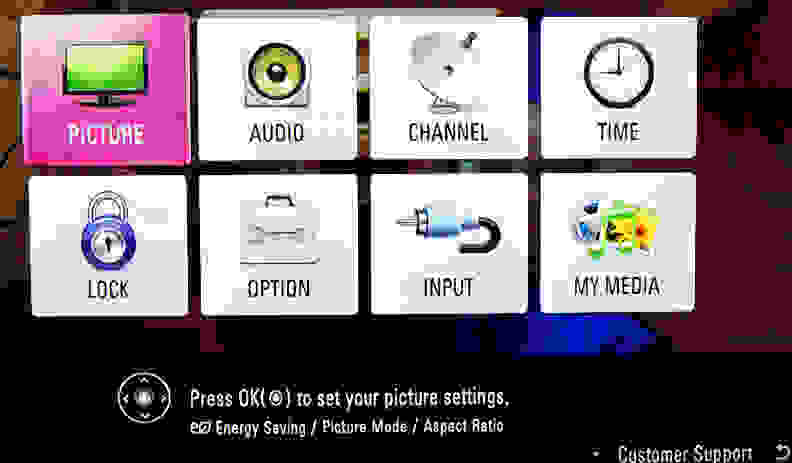 Plug a thumb drive or HDD into the single USB 2.0 port on the side of the TV and you can browse and view/listen to stored picture, video, or audio content. You can even queue up a big-screen slideshow, complete with your own background music. The LF6000 can read most file types, but none of the more exotic options (looking at you, .3gp).
Like most modern TVs, the LF6000 has built-in over-the-air and digital tuners that allow it to scan for local channels.
Like most modern TVs, the LF6000 also has built-in OTA (over-the-air) and digital tuners, allowing it to scan for local terrestial or satellite programming. It doesn't have anywhere near the range of an in-home satellite, but unless your roof is made of tin you should be able to find a handful of channels.
If you're super, duper into TV picture quality, you'll be glad to know that despite being an entry-level model, the LF6000 is still equipped with the same calibration controls as its higher-end counterparts. In the Expert Controls menu (available under the Movie picture mode), you'll find a full CMS for adjusting the TV's color values, and 2/20 point White Balance controls for adjusting the TV's color temperature.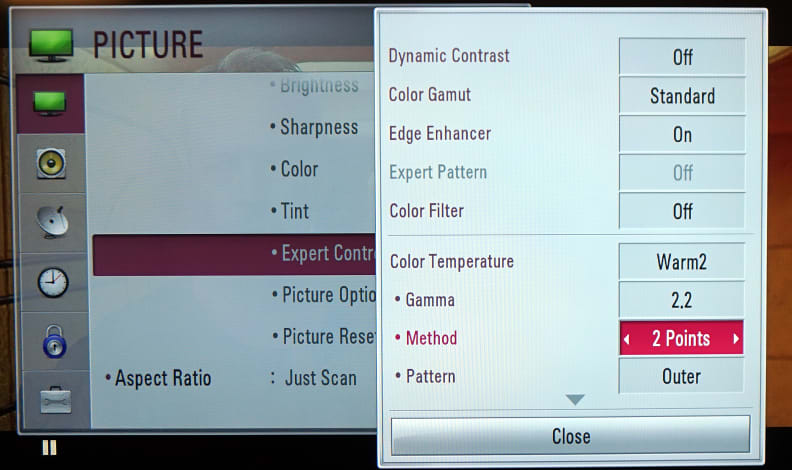 A high contrast ratio (and specifically a dark black level) are major necessities for a rich, immersive picture. Because of the way we see, large discrepancies between the brightest and darkest elements on screen leave the biggest impact on the eye, and best approximate a three-dimensional space on a two-dimensional screen.
The LF6000 boasts very solid contrast for an entry-level edge-lit LED TV. Using the standard ANSI checkerboard pattern (at 1080p from our signal generator), I measured a black level of 0.04 cd/m2 and a reference white of 164.50 cd/m2 in the ISF Expert 1 picture mode with no software or dimming features.
This gives the LG a contrast ratio of 4113:1, which compares favorably with some of 2014's better LED televisions.


A solid all-around picture with hardly any flaws.
The 50LF6000 is decidedly "last gen." It doesn't have the expanded color of some of LG's pricier options, but it does use a Direct LED (full-array) backlight schema, which is known to help precent issues with uniformity and luminance scaling. It's also not a 4K TV, so even if UHD content becomes widespread later this year, you won't be able to take full advantage of it if you buy this TV.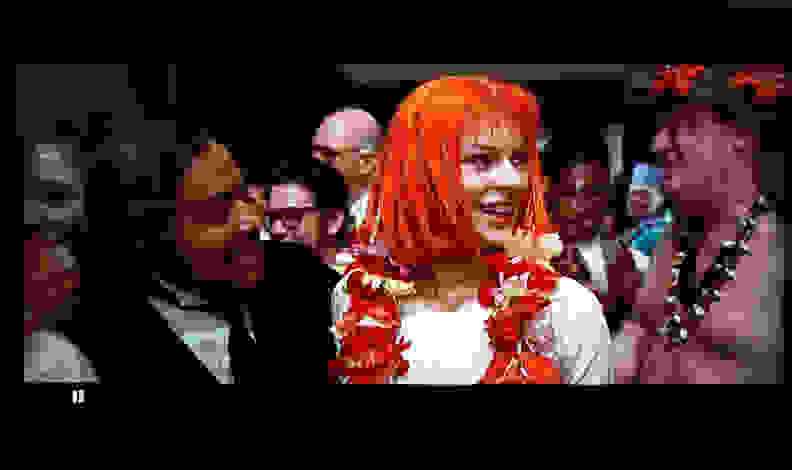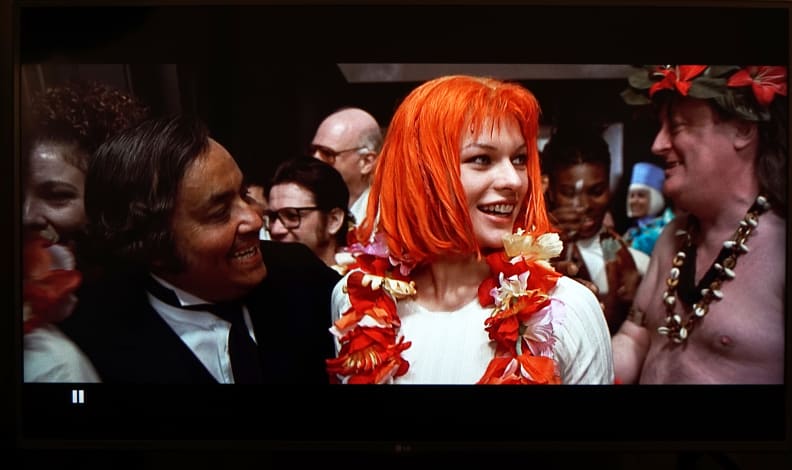 If you're fine with standard color production, 1080p resolution, and the occasional flashlighting (backlight bleed) in corners, however, the LF6000 is a great buy. In the ISF Expert 1 picture mode, colors are bright, accurate, and rich. This LG's color space matches the international ideals almost perfectly. Blu-rays, DVDs, cable content, and current game consoles (like the Xbox One) will look fantastic on this TV.
Blu-rays, DVDs, cable content, and current game consoles (like the Xbox One) will look fantastic on this TV.
The LF6000 produces surprisingly good black levels (shadow tones) for an LED TV without hardware local dimming. The TV's VA panel helps it in producing respectable black levels and plenty of brightness, giving it the luminous flexibility to make dark, contrast-heavy films and movies look excellent. You probably don't want to watch this TV in absolute darkness, however, as the lower corners look a bit cloudy—this is edge-lit backlighting at work. You won't see this if the room has even fairly dim lighting.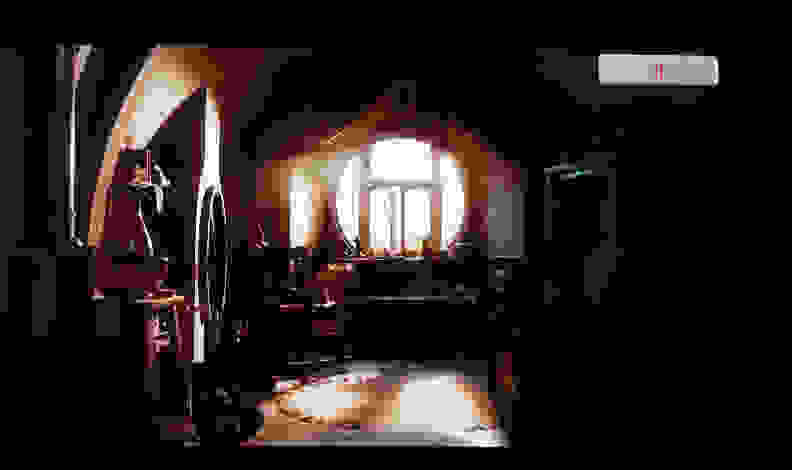 As for motion, the LF6000 would be a better friend to hardcore gamers and sports nuts if it had a 120 Hz panel, but the 60 Hz grade still gets the job done for most movies and TV shows. LG's motion compensation mode, TruMotion, removes small traces of blurring from players' jerseys as they hustle down the field, but it can backfire, too: Any "classic" films shot at 24p will look extremely unnatural with TruMotion enabled, so you'll have to pick your poison.
While edge-lit LED TVs tend not to produce the widest viewing angle, and tend to lose the integrity of shadow tones when most of the screen is full of light (like during a hockey game), the LF6000 avoids this problem thanks to its full-field backlight. We measured a good enough viewing angle that, from 15 feet away, you'll have about 8 feet of lateral viewing space before you start to notice picture degradation. What's more, the LF6000's shadow tones maintain their inky vigor across a wide range of brightness levels, which is especially important if you plan to watch in a dim environment on movie night.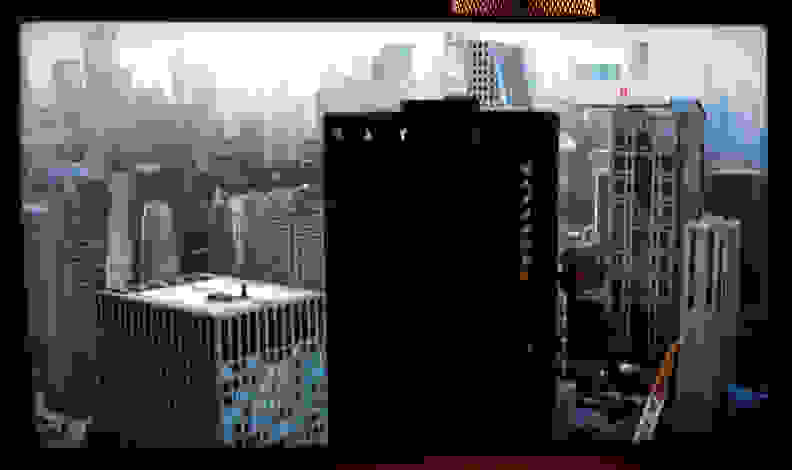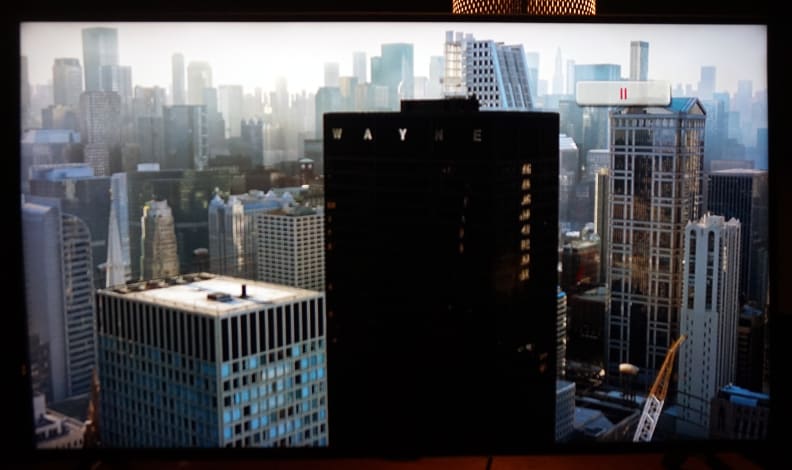 The 50LF6000 doesn't do any one thing perfectly. There are TVs with better contrast and TVs with more accurate color out there, but many of them are also much more expensive. For what you're paying, this LG performs well above its station, and is a suitable partner for almost any type of content.
A color gamut is a visual illustration of a TV's color production, matching its primary colors (red/green/blue) and secondary colors (cyan/magenta/yellow) against the international HDTV color standard (Rec.709). We measure color within JND spaces to determine when a TV's colors look "off" to the human eye.
The LF6000 again performed admirably here. Its color production isn't perfect, but primary/secondary colors are all within acceptable ranges of error, meaning that content looks vivid and satisfying without exaggerated or garish hues. Using the TV's CMS, I made small corrections to the LF6000's color production, which made it look even better.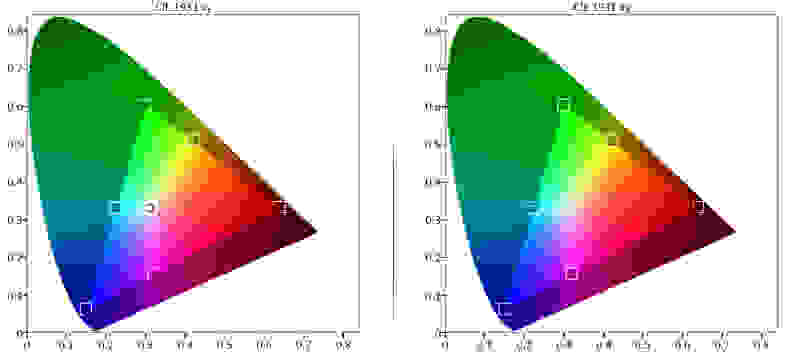 A solid choice for budget buyers, but not without competition.
The 50-inch LF6000 is a great TV for less picky buyers. It won't suit shoppers looking for smart features or web browsing, and it might be a little too Plain Jane to serve as the centerpiece for your home theater. But if you don't care about filigree and just want a solid picture, this LG should be more than enough for movie lovers, sports fans, and gamers.
While we wouldn't pay the full $699 asking price, you can find this LG online for about $579 right now. For a brand-new, 50-inch 2015 model with a great picture, that's quite the value. Just keep in mind there are still plenty of 2014 options, especially if you're hunting for a smart TV or something better suited to a theater room with controlled lighting.
If you don't care about filigree and just want a solid picture, the LF6000 is a great choice.
Buyers hunting for a simple-but-effective smart TV should check out the 50-inch Vizio E Series, available around $529 online. Home theater owners who need want a plasma-like viewing experience should check out Panasonic's 50-inch AS530U, which you can find for around $600.
Finally, for a couple hundred more you could make a major jump up in picture quality with Sony's 50-inch W800B. This smart TV is suitable for both bright and dark rooms and it was one of the best 1080p LCDs we tested last year. You can find it online for about $800.
Televisions create grayscale elements (neutral shades, like gray and white) by combining light passed through three colored sub-pixels or filters, namely red, green, and blue. When these colors are evenly emphasized, the resulting light is the right "color," meaning it correlates roughly to a color temperature of 6500K. Visible error within the grayscale is measured in a collective called DeltaE, where a DeltaE of 3 or less is ideal.

When colors aren't emphasized properly during grayscale production, neutral shades can take on warm/cool tints, or even appear greenish or peach-colored. Obviously, this is wrong, and nobody wants that. Using the TV's 2 and 20 point White Balance control, I lowered the DeltaE from 4.31 (just above the acceptable error range) to 0.52, meaning the LF6000 is capable of visually error-free grayscale production—harder than it sounds.


Gamma is the measurement of how quickly (or slowly) a TV adds luminance at the input (electrical) signal level as it exits black (0 IRE) and travels to peak/reference white (100 IRE). Gamma curves should follow a flat log-log analog path, and usually adhere to a set of standards: 2.2, 2.3, or 2.4 for televisions, where larger numbers are better suited for darker environments.
The LF6000 tested with a mostly flat gamma curve of 2.14, which is a little brighter than we like to see, but isn't bad. During the calibration process, I was able to smooth and tweak the gamma curve closer to the 2.4 dark room ideal. The end result of 2.39 isn't perfect, but it's pretty close.


Meet the tester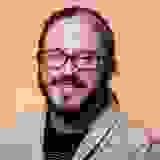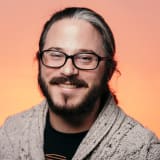 Lee Neikirk
Editor
@Koanshark
Lee has been Reviewed's point person for most television and home theater products since 2012. Lee received Level II certification in TV calibration from the Imaging Science Foundation in 2013. As Editor of the Home Theater vertical, Lee oversees reviews of TVs, monitors, soundbars, and Bluetooth speakers. He also reviews headphones, and has a background in music performance.
Checking our work.
We use standardized and scientific testing methods to scrutinize every product and provide you with objectively accurate results. If you've found different results in your own research, email us and we'll compare notes. If it looks substantial, we'll gladly re-test a product to try and reproduce these results. After all, peer reviews are a critical part of any scientific process.
Shoot us an email