Here's a smart TV that doesn't waste time on 3D; that houses a 120 Hz panel, but doesn't ask you to pay for expensive local dimming. This series—available in just one size—is an honest attempt to couple high-end functionality with low-end pricing. While the LN6150 may be too big for the dorm- and apartment-bound, it's actually an excellent deal for everyone else. This screen size and feature-set, for $1,399.99, is a breed of deal unique to 2013—just ask Sony.
Unlike the competition, however, the LN6150's picture quality is not entirely commendable: A poor black level means that colorful, richly-detailed pictures still look a little flat. For that reason, we can't recommend it outright, even though it's a solid TV on most levels.
Silver surfer
For a distinctively mid-tier TV, the LN6150 is rather handsome. The panel sits atop an oval-shaped, hollow stand of brushed aluminum. The stand sometimes catches surrounding light waves, shifting between burnished iron and bright steel. To match the stand, the LN6150's thin bezels are black and silver; they slip between darker and lighter gradations naturally. Really, the LN6150 captures the appearance of a much more expensive television.
The LN6150 captures the appearance of a much more expensive television.
The drawback to this handsome design is that this 60-inch LCD is quite heavy, making it a little tricky to place safely on a surface.
Fortunately, the panel's 2.2-inch depth makes it a quality candidate for wall mounting. In a curious design twist, LG chose to fit this edge-lit beauty with more powerful audio than usual—two 12-watt speakers have (somehow) been crammed into this skinny TV, adding a little extra "oomph" to your listening experience.
The LN6150's a lot less interesting from the rear—its plastic casing is thicker and slightly less mass-produced than its mid-range competition. Back here, you'll find ample connectivity options, and the TV's manual controls. To make access easier, LG arranged the TV's three HDMI and three USB inputs vertically along the LN6150's left side. Users will also find ports for a component/composite connection, LAN in, digital audio out, headphone out, and a coaxial jack. Overall, for its price, the LN6150 offers more in the way of device integration than you'll usually find on mid-tier televisions.
One thing I wish was included with the LN6150—which is a smart TV—is LG's Magic Remote. The Magic Remote is a motion-based wand that provides an on-screen cursor, a lot like the Nintendo Wii video game console. All you get with this TV is a standard infrared remote, which is fine for the most basic uses, but isn't the best option when used with certain smart features, like typing or scrolling through web pages. It's a long, somewhat ugly black plastic remote, but it gets the job done at the end of the day.
All the features one might need
One thing you're paying for when you buy a premium, high-end TV is bells and whistles: smart features, additional picture options, built-in cameras, and sometimes even fancy cloth-bound user manuals. The LN6150 challenges that paradigm, however, by offering a huge range of features without falling into the high-end category. The only thing missing is the ability to watch in 3D—and let's be honest, no one cares about 3D anymore.
This series does not include the company's Magic Remote controller—without it, accuracy is sacrificed.
First of all, this LG smart TV proffers access to the company's excellent platform, which you can read about in exhaustive detail here.
Accessing the Smart TV platform is as easy to do on the LN6150 as it is on LG's higher-end lineup, but using it is not. As I've said, this series does not include the company's unique Magic Remote controller, which acts as a motion-based wand for easier selection, scrolling, typing, and organizing.
The LN6150's browser, apps, and software are still useful without it—but accuracy is sacrificed, and execution is frustrating. You'll still be zipping into Netflix for your favorite TV shows without a problem, but may find it's easier to punch in GoBots than Transformers using the included remote. Please, don't settle for GoBots.
While not as appealing en masse as smart content, the LN6150's expansive calibration controls and Picture Wizard II built-in calibration software are reasons for purists to get excited. The LN6150, despite its middle-tier standing, is loaded with all of the calibration controls one might require—things usually found only on more premium TVs.
You can easily calibrate the LN6150 using Picture Wizard II.
The scope of these controls include the basics like Backlight, Brightness, Contrast, Tint, and Color, as well as more complex options in the form of gamma, white balance, a full CMS (Color Management System), color gamut selection, processing-based edge enhancement, dynamic contrast, and one setting called "super resolution" that doesn't appear to actually work. The others do, however, and it means experienced tinkerers can take advantage of this full array of controls in the name of a perfect picture.
If you don't have calibration software or a color-measurement device, you can still easily calibrate the LN6150 using the Picture Wizard II guide, which takes users through a series of screens with comparison images and helpful guidelines for achieving reference levels and proper settings for the room of use. Essentially, these picture settings work in Goldilocks-like manner: Too hot, too cold, just right. Calibrating by eye in this manner can be quite advantageous, as the best calibration is the one that looks right to the viewer.
Middle-tier performance
For its price, the LG 60LN6150 is a decent performer—not awe-inspiring, as we found in the lab. Its biggest drawback is one we've noticed on many LG LCDs this year: a poor black level. If you think of black level as the "background" of the image, the less light within it, the more depth the picture appears to have. It makes a huge difference during film and movie content, especially those that rely on shadowy areas for suspense or to set a certain mood.
Its sub-par contrast ratio is what ultimately cements the LN6150 as an average performer.
Coupled with this black level is a very high peak brightness, which gives the LN6150 an acceptable contrast ratio, but one that's still disappointing by modern standards for picture quality. All of this LG's peers-in-price manage a visually similar level of brightness, while still fostering competitive black levels. Contrast ability is the most valuable of all the performance areas, and this TV's sub-par contrast ratio is what ultimately cements it as an average performer.
This is a shame, as the TV earns high marks in most other categories. The LN6150's color production is commendable per international standards, making for a picture that's balanced between bright, saturated hues and more subtle shadow tones. The entire picture looks good from a color standpoint, as no single primary or secondary color dominates the TV's sub-pixel balance. While the content of the picture looks vibrant and inviting, it also looks flat due to the middling contrast performance.
LG's TruMotion motion processor, when enabled, aids the LN6150 in its handling of motion-based content. Without it, fast-moving scenes of more complex imagery tend to blur and show mild artifacts. The TV's unassisted motion is not terrible, but it needs improvement, and that's where TruMotion comes in. With "Smooth," "Clear," and "Custom" settings, a little tinkering can mean highly-smooth action during sports or just mildly corrected animations during film content. The "Custom" setting allows manual tweaking of the TV's De-Judder and De-Blur functions, which means most content can be made palatable to the eye.
Just short of the gold
The LG 60LN6150 is very close to being an incredible deal for most consumers. LG's excellent smart platform collides with a ream of calibration controls and an attractive design that makes $1,400 seem like a real steal for a 60-inch LCD. Unfortunately, by 2013 standards, its overall picture quality is only middle-tier.
The LN6150's biggest competitor is another same-priced, 60-inch LCD from Sony: the 60R520A. That TV boasts similar (albeit slightly worse) smart functionality and features, but is just as attractive from an aesthetic standpoint. The real divider comes down to picture quality, and the latter is the better in that area, making it very hard to recommend this LG.
The LG 60LN6150 ($1,399) produces a palatable picture, but not one that's going to catch the eye of any on-looker and hold it. While this LG's motion performance and color quality are decent, its overall picture suffers from a lack of depth, due to a very narrow contrast ratio. It looks fine at a glance, but does not reward attentive viewing.
Washed out
This LG's biggest, most-defining flaw is its poor contrast performance. Contrast ratio is a number determined by dividing a display's peak brightness by its black level; the higher the number, the better. Unfortunately, while the LN6150 is super bright, its black level is washed-out.

We tested a disappointing black level of 0.24 cd/m2 against a strong peak brightness of 340.70 cd/m2 , giving the LN6150 an average contrast ratio of 1420:1—quite poor by modern standards. The low amount of difference between this TV's darkest and brightest outputs makes for a picture that lacks dynamics, looking "flat" compared to TVs with higher contrast ratios.
Just about average
Viewing angle is an important factor when deciding where to place a TV, or whether to wall mount it. A narrow viewing angle can mean big drops in picture quality at off-angles, which can hamper group viewing and severely limit the TV's flexibility. The LN6150 tested with a total viewing angle of 54°, or ±27° from center to either side. This is not terrific for an LCD, but it's a little bit better than the TV's 2013 competition.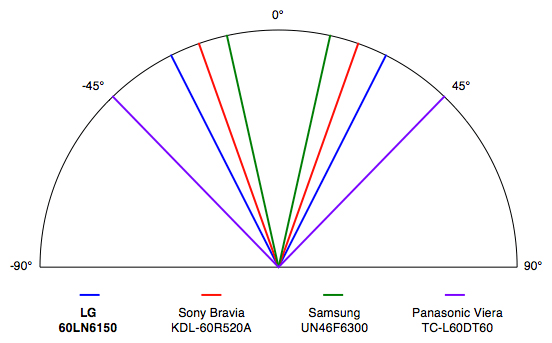 King of Color
The LN6150 looks best when displaying movies, TV shows, or any content that's rich in color. Per international standards for color luminance, hue, and saturation, it's a very strong performer.
Our first color test analyzes the "space" of color that a TV can display; essentially, it should be able to display at least so many colors, as defined by the Rec.709 HDTV standard. While the LN6150's reference blue is a bit off in hue, the saturation is fine—whereas red, white, and green are perfect. Expect a fine-looking picture, where color is concerned.
Next, we check the TV's color temperature, a correlated number (in Kelvins) that pinpoints the exact "flavor" of white created when the TV employs its three sub-pixels. Ideally this white coordinate is maintained across the TV's grayscale. The LN6150 performed alright here, though it tends to drop in color temperature as it dips into dark grays and shadow tones, resulting in a slightly orange-looking grayscale.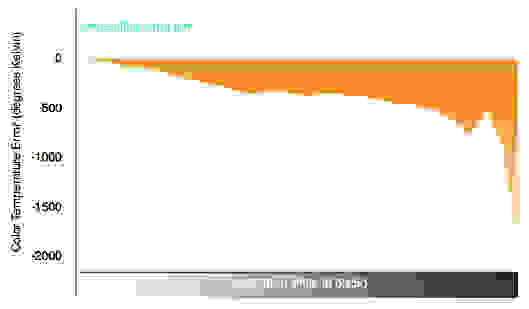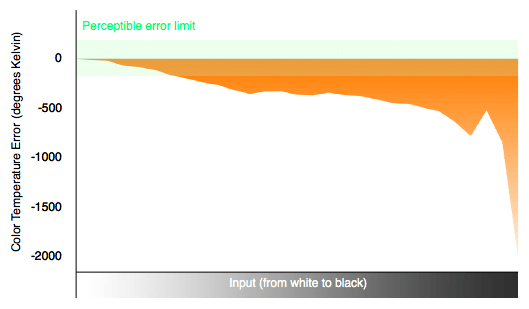 Finally, we check the gamma (luminance progression) of the TV's grayscale and three primary colors. The ideal here is to see a smooth gradation from black to white, or from 0 to 100 IRE, in the grayscale and color curves. This LG performed admirably; while it loses some detail at the lowest and highest points of the curve, everything in the middle is smooth and even, promising full detail in gradated areas.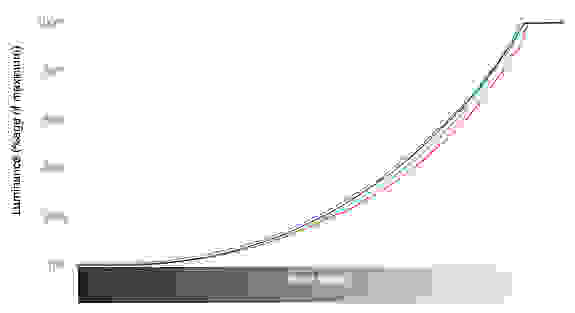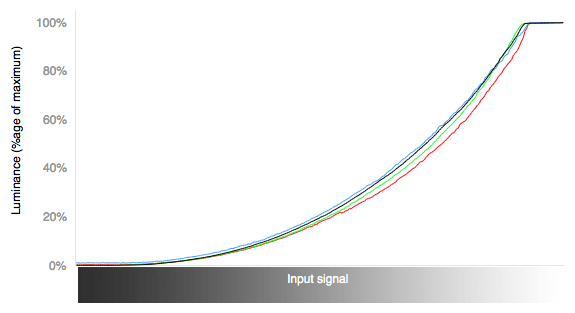 Meet the tester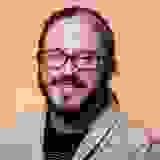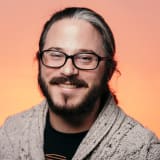 Lee Neikirk
Editor, Home Theater
@Koanshark
Lee has been Reviewed's point person for most television and home theater products since 2012. Lee received Level II certification in TV calibration from the Imaging Science Foundation in 2013. As Editor of the Home Theater vertical, Lee oversees reviews of TVs, monitors, soundbars, and Bluetooth speakers. He also reviews headphones, and has a background in music performance.
Checking our work.
We use standardized and scientific testing methods to scrutinize every product and provide you with objectively accurate results. If you've found different results in your own research, email us and we'll compare notes. If it looks substantial, we'll gladly re-test a product to try and reproduce these results. After all, peer reviews are a critical part of any scientific process.
Shoot us an email