The certainly isn't lacking in size, as the 84-inch screen is currently the largest LCD to be available to customers in 2012. But the behemoth of a TV also has a 3,840x2,160 pixel resolution, which is four times the amount of pixels (4K) of most HD TVs. The falls under a category that LG refers to as ultra definition (UD) and uses the company's new Smart TV and passive Cinema 3D technologies.
The has an 84-inch LCD display with a thin bezel that's held up by a thick stand.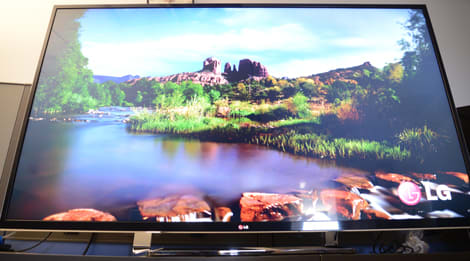 Because of the 's placing it was tough for us to come out with a great picture, but the back is composed of black hard plastic with ports on the right.
LG wanted to make it clear that thinner is better and the is no different as it's a very thin TV.


The 's stand is sturdy enough that users don't need to worry about the 84-inch screen topping over because of a reinforced backside. Another plus: the stand doesn't take up too much space.


LG made the 's aesthetics relatively simple and left the users' eyes drawn to the 84-inch screen instead of periphery features.
The 's 84-inch, 480Hz LCD screen will be an attention-grabber for sure, but what may differentiate this huge 3D TV from poor-performing 3D TVs with large screens is LG's ultra definition (UD) technology. Because it provides four times the amount of pixels (4K) with 8 million pixels (3,840x2,160 resolution) as a normal HD TV (1,920x1,080), it offers better picture than most other 3D TVs. It also has full passive HD vertical 1080p resolution for each of the user's eyes, unlike older versions that offered only 540 for each eye. The massive TV also requires users to wear its Cinema 3D glasses that are lighter than previous versions.
UD has been in the works for a few years now and researchers at Japan's state-owned broadcaster NHK first started experimenting with it in 2002. Despite NHK broadcasting the 2012 London Olympics in "Super Hi-Vision 8K UD", UD is still a very raw technology. The had realistic 3D performance and a sharp picture, but just like other 3D sets, the content just isn't out there right now. There are still customers who complain about the switch to digital cable and HD is a foreign concept to them. While LG has made a lot of improvements to 3D performance with UD on this 84-inch TV, it doesn't seem realistic to expect customers to be ready for this technology.
Another big reason for good performance performance is the 's Dual Core chipset, which boosts downloading speeds and the quality of picture display. Having top-flight processing power is an asset for LG as it battles the likes of Samsung and Sony in the Smart TV space.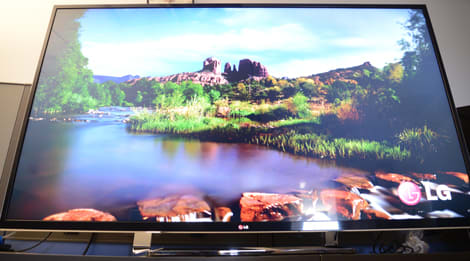 The will also come in 47, 55 and 60-inch sizes, all of which are 1080p.
LG says that the 's resolution of 3,840x2,160 pixels is four times the amount of pixels of the majority of HD TVs. The difference between UD technology and previous LG 3D TVs is evident and the picture quality looks to be much improved from 3D offerings of a year ago. There is also a 2D to 3D conversion engine that gives users flexibility with their 3D viewing.
Given its large size, the displayed reasonably deep blacks without sacrificing any brightness.
Though customers have complained about grainy color in past 3D TVs with large displays, it looks like LG is well on its way to working out a lot of the color issues. The 's displayed bright greens and reds very well without being over-saturated.
The has a 480Hz refresh rate and there seemed to be no lag in motion during 3D viewing.
We had no issue with the when viewing the screen from high and side angles. The 3D performance wasn't as good from the side, but there was no discoloration either.
The 's 3D glasses use LG's passive CINEMA 3D technology and are lighter than most sets of glasses. As is the case with most 3D TVs, customers need to purchase the glasses separately. They can be found for about $20 per pair online.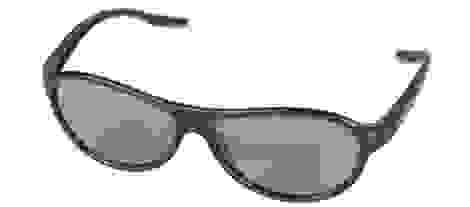 It was hard to tell how the 's 3D capabilities matched up with fast motion because the majority of the on-screen content was in slow motion. But the 3D effects we did see in slow-mo were good while avoiding ghosting and blur issues that can befall 3D TVs.
The had no problem with 3D motion either, but as we mentioned above the videos played on the screen were incredibly slow. It's hard to tell how it would perform with faster motion.
Unfortunately, we weren't able to get a great shot of the audio and video ports because of the way the TV was both heavily guarded and placed so close to the wall. However, based on the pictures below, the ports seem to be basic in nature and won't confuse the customer.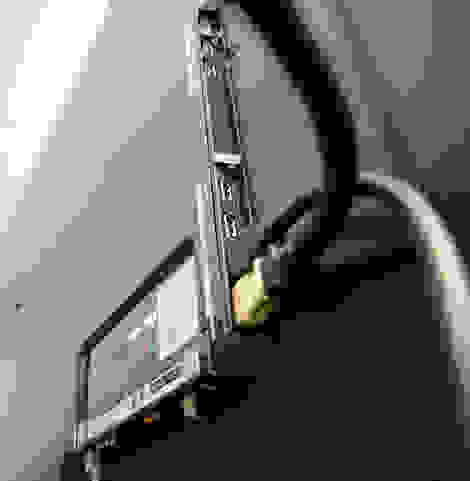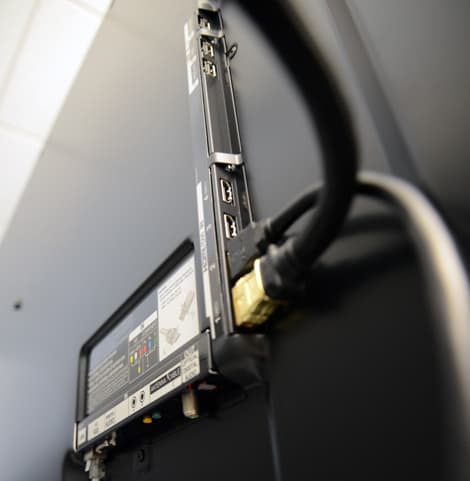 Just like most other manufacturers, LG is trying to make ground in the streaming media and internet TV game. The features LG's Smart TV technology, which includes 1,200 applications, Adobe Flash, HTML 5, streaming content, and 3D movie access in the 3D Zone. These additions help give users access to a full internet browser with video support.
Another Smart TV feature that may draw customers is Intel's Wireless Display (WiDi) technology, which makes it easy for them to connect their PC to a TV without the need for cables.
The 's ports are located on its backside to the right, but the TV's body on display likely wasn't a final model. Because of the TV's placement on the floor and the potential for changes to the final model, we are unable to offer more details on the ports.
The came without a remote control on display, but it comes with the new version of the Magic Wand we reviewed last year, now called the Magic Remote. Our initial impressions were that the Magic Wand was a bit unwieldy and it wasn't clear whether this device was an actual upgrade over the standard remote.
By making the Magic Remote more user friendly and giving customers more options, LG made the Magic Wand one of the best features in this year's TV lineup. It allows users to navigate its online interface with modes such as voice recognition, wheel, magic gesture and point instead of being forced to use the directional pad. This improved accuracy and made it easier to go back and forth between applications in the Smart TV suite.
The 's onboard power, volume and channel-changing controls are on its backside to the right and out of the user's view.
A critical aspect of the 's Smart TV suite is the improved streaming media and applications menus.
(Editor's Note: LG invited us to take a closer look at the finished version of the 84LM9600. Check out our updated impressions here.)
The is the largest in LG's 9600 series and certainly has size in its favor with its 84-inch display. But LG also combined its new UD technology and Cinema 3D features with this TV. LG made it clear that the company, based on customer preference, is going all-in with passive 3D technology and the results on the were good. While there were no ghosting or blurring problems, LG also displayed slow-moving video on the screen so it's hard to tell the degree of progress made in that area.
Though LG hasn't released details on pricing, the is likely to be a major investment and not easy on the wallet. The company said that it plans on shipping this TV out to consumers in either June or July this year.
Series
Meet the tester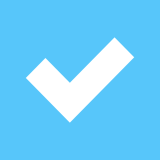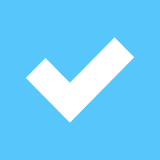 Patrick Ouellette
Staff Writer
@
Checking our work.
We use standardized and scientific testing methods to scrutinize every product and provide you with objectively accurate results. If you've found different results in your own research, email us and we'll compare notes. If it looks substantial, we'll gladly re-test a product to try and reproduce these results. After all, peer reviews are a critical part of any scientific process.
Shoot us an email