While that price isn't exactly the lowest we've seen in a high-performing set, it is the lowest price we've seen for quality this high: if you want the best of the best, this is a steal. In our labs, testing revealed the same great performance we've come to expect from other OLEDs, including excellent contrast and color saturation. The B6 TVs aren't as bright as the pricier models (or HDR LEDs), but they still manage to make HDR content pop off the screen.
Ultimately, the B6 series delivers a (relatively) affordable set of 55- and 65-inch 4K OLEDs with performance that's comparable to the best TVs LG has ever made. Sure, the B6 series doesn't have the fanciest design, and isn't quite as snappy and responsive as the pricier sets. But for 99% of consumers, this is the 4K OLED to buy this year.
About the B6 Series
LG's B6 series is available in two screen sizes:
• 65-inch (LG OLED65B6P), MSRP: $3,999
• 55-inch (LG OLED55B6P), MSRP: $2,499
Other than size and price, the TVs in LG's B6 series are completely identical. Because they use OLED panels with self-lighting pixels and the same resolution, we expect no difference in backlight-related performance such as you might find on differing sizes of LED or LCD TV models.
Here are the key specifications for both B6 series OLED TVs:
• 4K (3,840 x 2,160) resolution
• LG RGBW OLED panel types
• webOS 3.0 smart platform
• HDR10 & Dolby Vision compatible
• 4 x HDMI 2.0/HDCP 2.2 inputs
• 3 x USB inputs
The B6 TVs are also visually identical, featuring the usual exceptionally thin profile view. However, neither features the enhanced audio and soundbar base of the pricier G6 flagship or E6 TVs. The design is simpler, but it also reduces the overall price, lending the B6 series a natural air of practicality—at least where OLED TVs are concerned.
We received the 55-inch B6 OLED on loan from LG, and after a considerable break-in period, I spent an additional week or so performing the review and evaluation. I expect the results from the 55-inch model to mirror or come very close to the performance of the larger 65-inch version.
What We Like
The same incredible contrast we've come to expect.
If there's one thing that differentiates LG's various 2016 4K OLED series, it's peak brightness/luminance output (and minor design changes). However, OLED's claim to fame is actually in its truly black minimum luminance levels, and the B6 continues to deliver in that regard.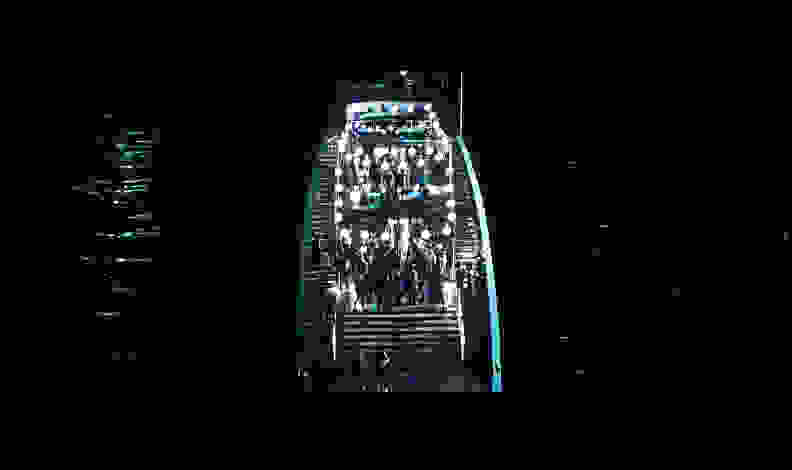 While it's pricy, that's one of the best things about OLED TVs. Since each pixel turning on and off individually is what gives them such great picture quality and contrast, it isn't something you're going to miss out on if you opt for the more "affordable" sets. And as usual, testing revealed the same incredible black level (~0.0005–0.001 nits) on the $2,500 B6 as on the $8,000 flagship.
Where the B6 doesn't punch quite as hard is in brightness. That's not to say it isn't bright for an OLED—especially compared the first two generations—but overall it's not as bright as either of the higher-end models this year.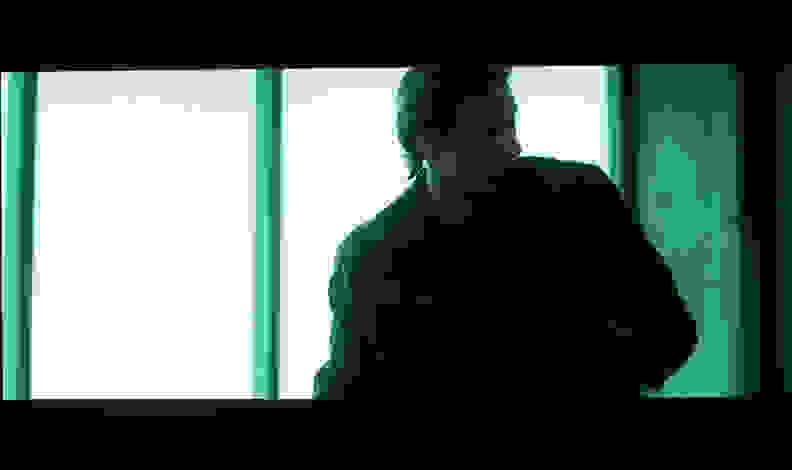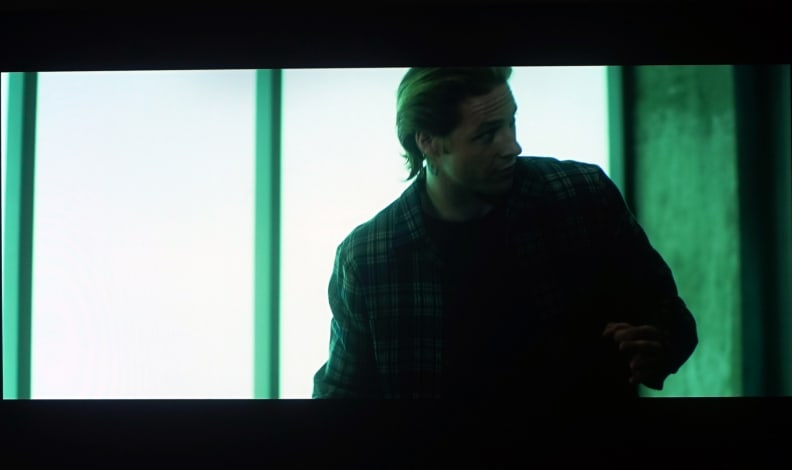 Measuring from the industry standard ANSI checkerboard pattern in the ISF Expert (Dark Room) picture mode, the flagship G6 hit around 160 nits, the step-down E6 around 140, and the "entry-level" B6 around 120 nits. While 20 nits isn't much in the grand scheme of things, it does make for palpable differences across various aspects of picture quality, though nothing too extreme.
Overall, however, the B6 is still more than viable as an excellent standard dynamic range display where contrast is concerned. But what about HDR?
Not as bright as some of the competition, but it's definitely HDR ready.
For an OLED TV to be considered "HDR Premium" by the UHD Alliance, it needs to produce a black level (minimum luminance level) of 0.0005 nits and hit an HDR specular brightness (at least) of 540 nits. I took measurements from actual HDR Blu-rays to check out the B6's abilities in this regard, specifically using Point Break on 4K Blu-ray.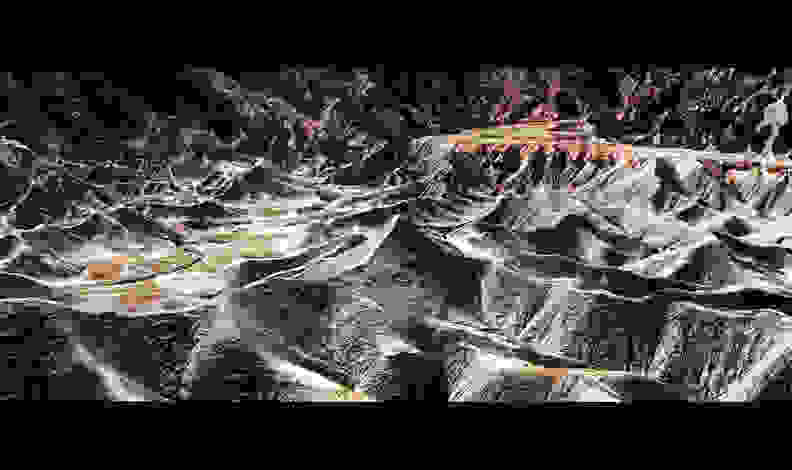 Unfortunately, while I never saw a practical example of the B6 cresting that 540 nit requirement (which both the G6 and E6 managed during content), test patterns confirmed specular HDR brightness over 600 nits (which CNET's David Katzmaier also confirmed in his review) while I saw wider patches of sky during Point Break that registered as high as 512 nits. This could also just be a failing on the mastering of Point Break, but that's a different topic.
As it stands, you can definitely expect similarly vivid colors with expected discrepancies based on the slightly lower luminance. In a store or side-by-side—because of the Helmholtz–Kohlrausch effect—the B6 might not look as impressive as one of the LED HDR TVs from this year, but make no mistake, it rivals the G6 flagship when you're watching in a normal viewing environment at home.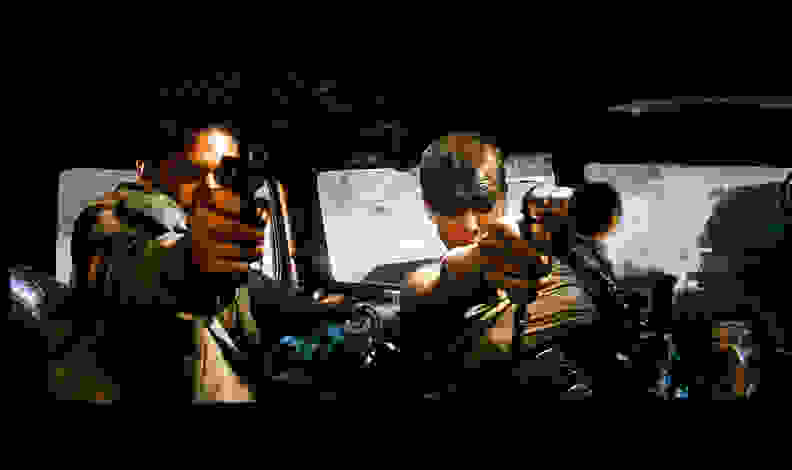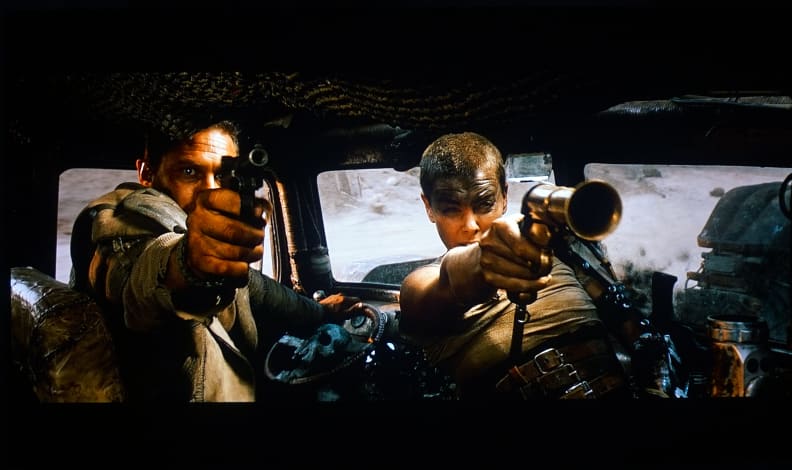 That said, outside of the "HDR Vivid" mode it is limited (somewhat) in brightness punching power, and if you have tons of windows or ambient light you might want to aim for a non-OLED model like Samsung's KS9800 flagship.
Color and white balance are solid—although a little tweaking goes a long way.
Outside of contrast results like black level (shadow luminance) and average/peak brightness, LG's 4K OLEDs traditionally perform well in terms of out-of-the-box color accuracy and white balance.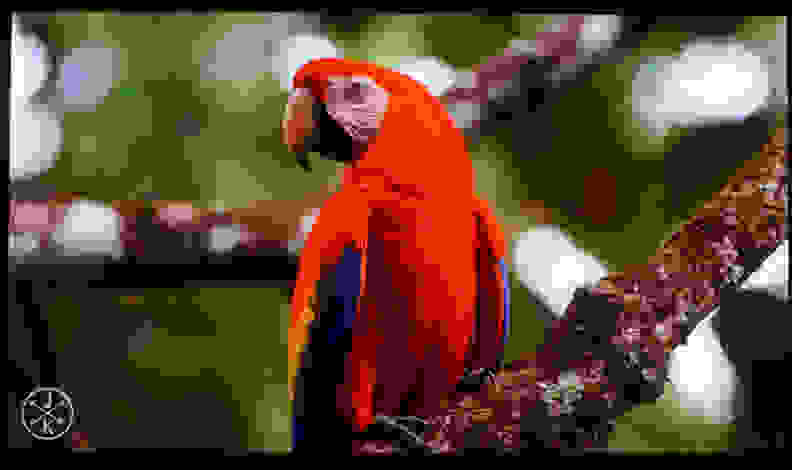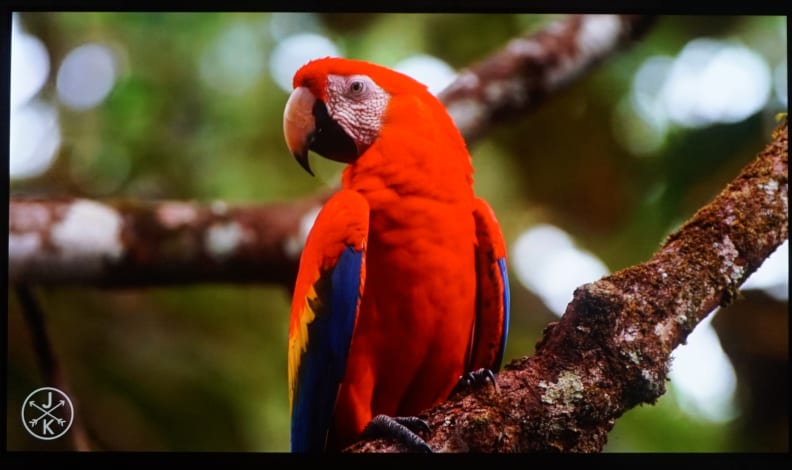 While I've seen some complaints about green- and pink-tinted grayscale elements (whites, grays) before, our particular B6 sample didn't have any of these issues. Like the other 2016 OLEDs, it was a bit oversaturated (read: too colorful) compared to what is required for standard color performance. It was easy to fix during calibration, but it's also not something we'd expect the average viewer to complain about.
Overall, the Expert (Dark Room) picture mode is good enough that 95% of viewers aren't even going to want to do any tweaking (this, again, is a separate consideration from HDR color and HDR performance). However, if you do decide to jump in and do some at-home calibrating, the TV's controls work excellently.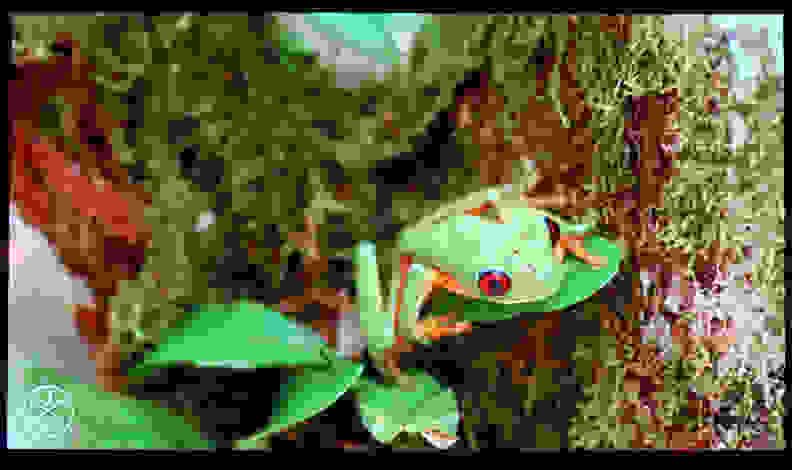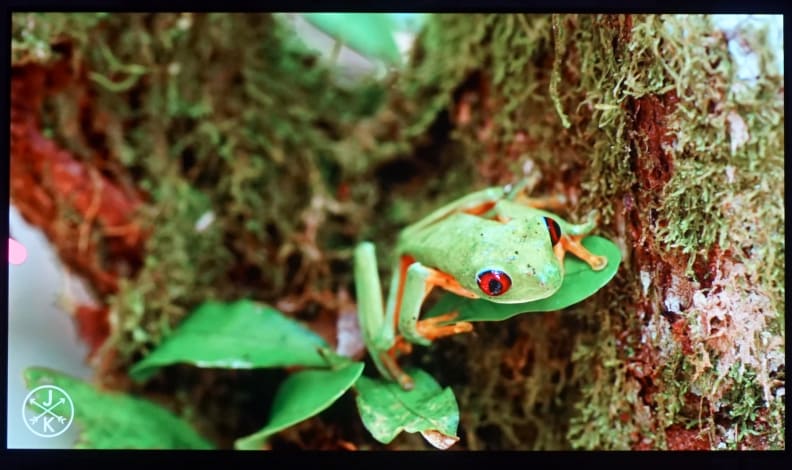 Gather the whole gang 'round—these viewing angles are still top-notch.
Like basically every other OLED in existence, the B6 uses emissive, organic diodes to display light and color. This is how OLED panels manage to be so thin in profile, and it's also why they almost always entirely best LED LCD TVs where horizontal and vertical viewing angle are concerned.
Like other OLEDs, the B6 tested with a maximum horizontal viewing—basically, its contrast almost never drops below 50% of its head-on value, so you can watch from pretty extreme off-center spots without experiencing picture degradation.
... and everything else that's great about 2016 OLEDs.
Uniformity problems like backlight bleed? Nope. Darkening/vignetting at the edges of the screen? None of that either. Subsumed low-light details just above black? Not an issue. Aggressive auto brightness limiting? No more than the best-ever plasmas of yesteryear.
Like every other TV ever made, the B6 isn't perfect, but it's an incredible option at a price that's finally a little less insane for a 55- or 65-inch TV in 2016.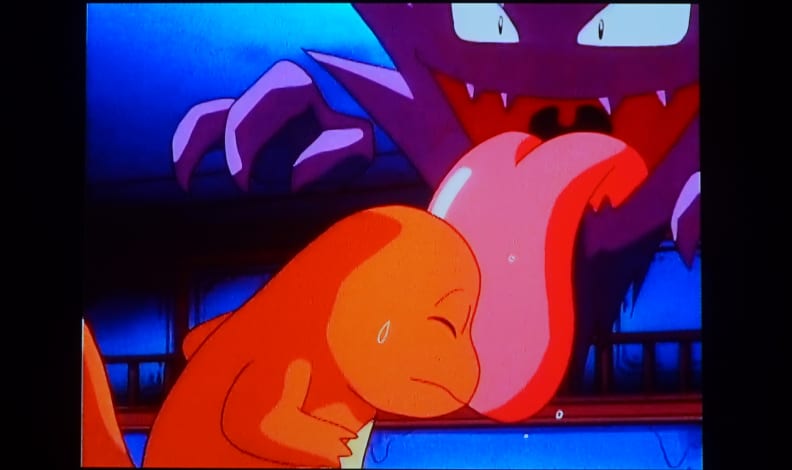 What We Don't Like
The B6's visual aesthetics and interface functionality were the first thing to get chopped.
It's hard to shave the price down on OLED TVs, mostly because the new—and under-manufactured organic light-emitting diode panel types—can't be removed or altered. That's kind of the whole skeleton of the product, after all!
However, LG does manage to create a pretty notable discrepancy between the 65-inch B6—which retails for $4,000—and the $8,000 G6 flagship. How? First and foremost, by scaling back in the looks department. And that's not to say that the B6 looks bad, just that the G6 (and to some extent, E6) series OLEDs boast much sleeker and highly tooled appearances by comparison.
The other difference is in processing power. All of LG's 2016 OLEDs use the webOS 3.0 smart platform, and will give you access to the same set of features (namely apps, a web browser, input identification, and easy home network sharing). However, while the flagship G6 was snappy and fast-loading in almost every regard, the B6 will have you impatiently tapping your foot a bit more.
... Honestly, that's pretty much it. There's nothing else to complain about here, except maybe that—for one of the cheapest OLEDs ever—the B6 TVs are still a heck of a lot more expensive than most people would like.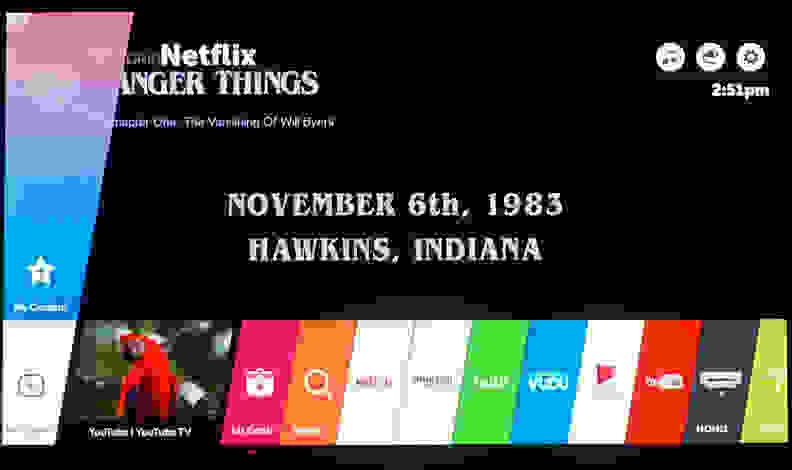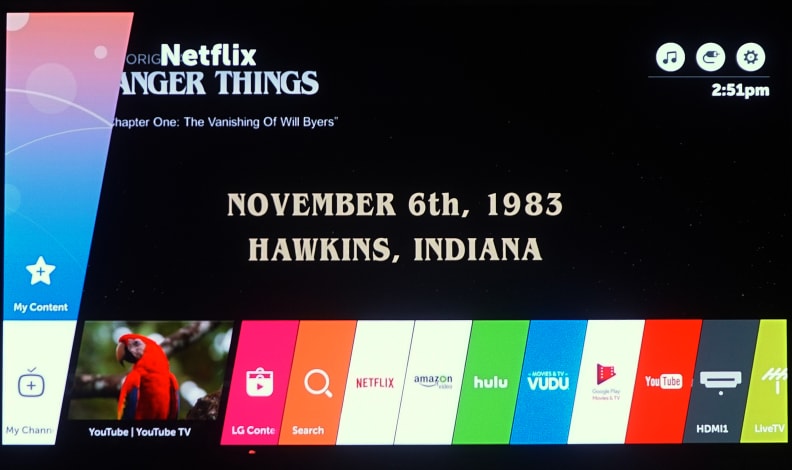 Should You Buy It?
Yes.
Is LG's B6 series objectively as good as the flagship G6 or high-end E6 series from this year? No, not quite. The pricier TVs are a little brighter, a little quicker on the uptake (where interface and smart features are concerned), and definitely more impressive in the design category.
If you've been pining for a flat, not-insanely-expensive-and-frilly OLED that deftly avoids the issues that plagued the fledgling tech a few years ago, the LG B6 series is it.
But where core performance and the average expected viewing experience is concerned, however, the B6 is pretty flawless. You can expect the same great viewing angles, huge contrast, vivid colors, and satisfactory motion performance as the much pricier 4K OLEDs from this year. The B6 may not be as bright in either standard or high dynamic range, but unless you're comparing it to one of its pricier brethren—or one of 2016's super-bright HDR LEDs—you're not going to have any complaints.
At these prices—$2,500 for the 55-inch or $4,000 for the 65-inch—the B6 still isn't going to fly off the shelves at Wal-Mart, but it's way more affordable than any OLED to come before it (with comparable specs and features). If you've been pining for a flat, not-insanely-expensive-and-frilly OLED that deftly avoids the issues that plagued the fledgling tech a few years ago, the LG B6 series is it.
LG's B6 series (and the 55-inch model I tested) proved to be yet another heavy-hitter from the company's 2016 lineup of organic light-emitting diode displays. Because each pixel operates independently and can turn off completely, OLEDs have a built-in advantage in terms of displaying convincing black, and operate on a naturally wider color spectrum than LED/LCD TVs (without quantum dot sheets). The "pure color" that OLED pixels emit lacks pollution from backlight intermingling, since there's no backlight.
In short, OLEDs tend to look great, and the B6 is certainly no slouch. Below, you'll find the standard dynamic range pre- and post-calibration results for the B6's ISF Expert (Dark Room) mode, including color gamut/color accuracy, RGB emphasis, grayscale, and gamma (gamma being the only wonky performance point both before and after).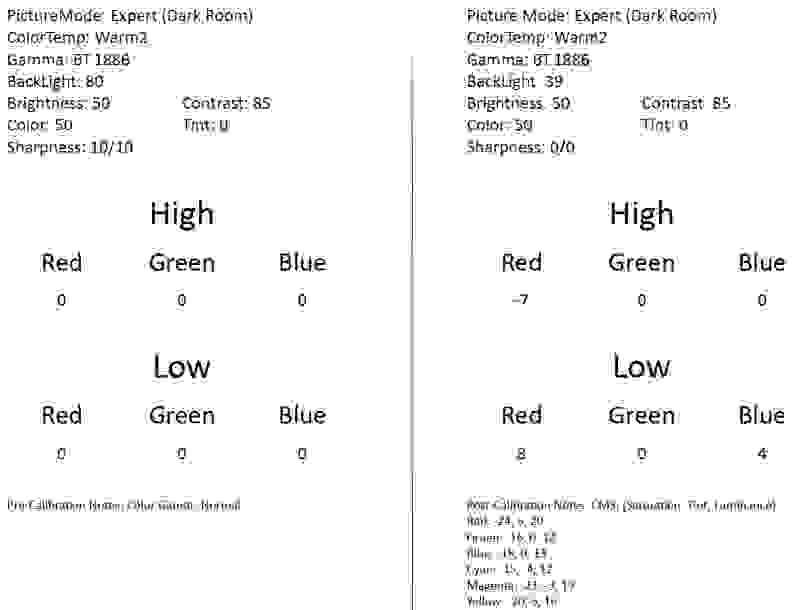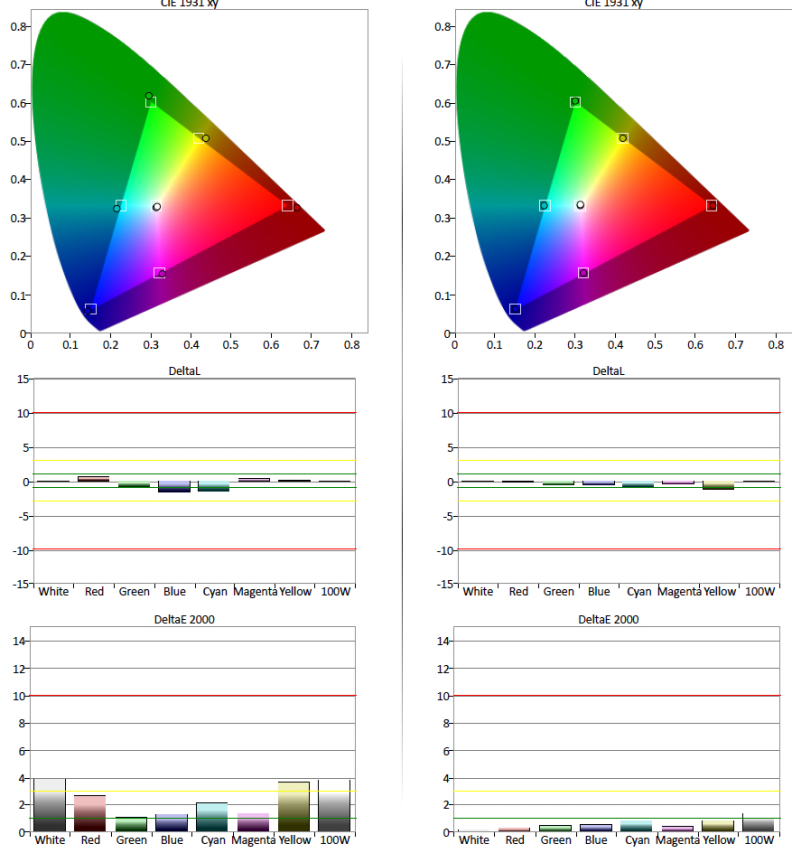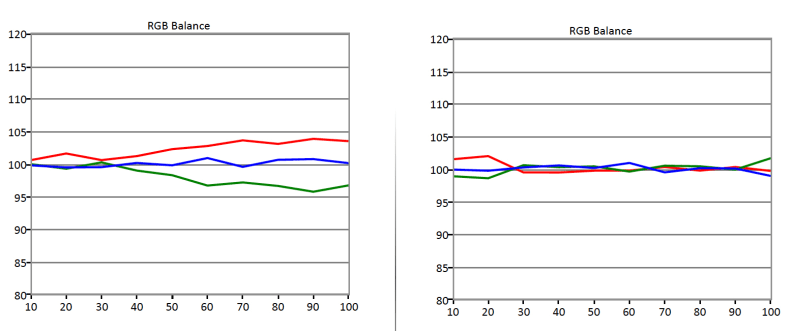 Meet the testers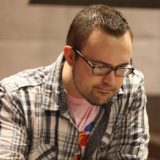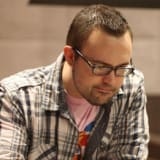 Mark Brezinski
Senior Writer
@markbrezinski
Mark Brezinski is a senior writer with over ten years of experience reviewing consumer tech and home appliances.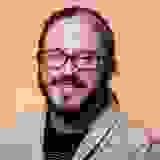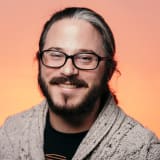 Lee Neikirk
Editor, Home Theater
@Koanshark
Lee has been Reviewed's point person for most television and home theater products since 2012. Lee received Level II certification in TV calibration from the Imaging Science Foundation in 2013. As Editor of the Home Theater vertical, Lee oversees reviews of TVs, monitors, soundbars, and Bluetooth speakers. He also reviews headphones, and has a background in music performance.
Checking our work.
Our team is here for one purpose: to help you buy the best stuff and love what you own. Our writers, editors, and lab technicians obsess over the products we cover to make sure you're confident and satisfied. Have a different opinion about something we recommend? Email us and we'll compare notes.
Shoot us an email