Pros
Extremely bright and colorful

Near-perfect viewing angles

4K resolution and HDR support
Cons
Too-perfect black levels mean high reflectivity
We had hoped that 2017 would be the year the LG finally debuted an OLED for everyone, but those hopes are dimming fast. The B6 has been replaced by the B7 Series, but LG isn't talking price and claims it's being reserved for retailers like BJs and Costco only.
That leaves us with the LG C7 Series (available at Amazon) , which for now is the "most affordable" 2017 OLED. The issue? It starts at $3,499 for the 55-inch, so take "most affordable" with a 55-inch grain of salt. It's still one of the best TVs we've ever seen, with amazing contrast, rich and vivid colors, and near-perfect viewing angles.
The dream of a cheap OLED may have to wait until next year, but one look at the C7 is all it takes to fall head-over-heels in love.
About the C7 Series (2017)
LG's C7 series is available in two screen sizes:
• 55-inch (LG OLED55C7P), $3,499 • 65-inch (LG OLED65C7P), $4,999
As with nearly all past OLED models, the C7 series is available in 55- and 65-inch sizes. We received a 55-inch C7 sample from LG, but expect the results of this review to apply to both sizes. Because OLEDs don't use backlighting like LED TVs, the size doesn't make much of a difference in picture quality. Measurements for contrast, HDR output, color accuracy, and so-on should also be almost identical. We gave our 55-inch review unit a weekend to break-in with a moving color bar test pattern and then another few hours of off-cycle cell repair time prior to testing it, watching it, and evaluating it.
The 55- and 65-inch C7 OLED TVs share a key spec list:
• 4K/UHD resolution (3840 x 2160 pixels) • HDR10 and Dolby Vision High Dynamic Range compatibility • webOS 3.5 smart platform • Dolby Atmos-compatible audio decoding • Blade slim design • 4 x HDMI 2.0/HDCP 2.2 inputs
Pros & Cons
---
Con: The C7 series' biggest drawback? It's super expensive.
In a nutshell, LG's pricing for its 2017 OLEDs is a mess. While obviously much more affordable than the flagship W7 series wallpaper OLED, LG is billing the C7 as the successor to last year's highly sought-after B6 series OLED, which we reviewed very favorably. Since pretty much all of LG's OLEDs in a given year perform the same, the cheapest OLED is usually the one we recommend.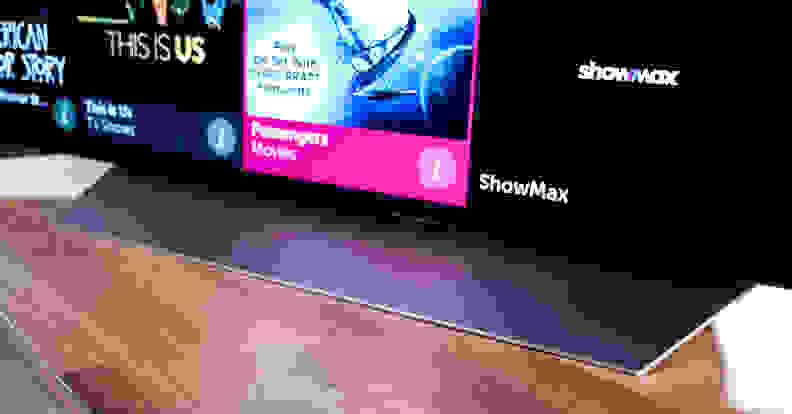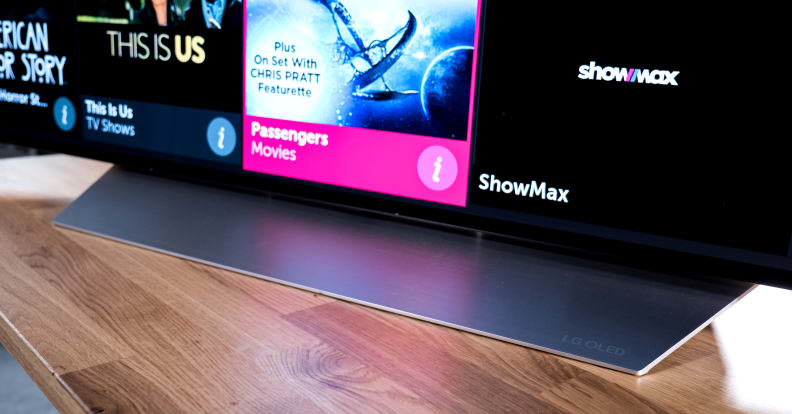 While the 55-inch C7 is $500 cheaper than the 55-inch B6 was when it launched, it's $1,500 more than the 55-inch B6 is now. Sound confusing? It's because it is! But with more manufacturers (like Sony) finally coming around to producing their first consumer-facing OLED TVs, here's hoping the C7's price drops in turn.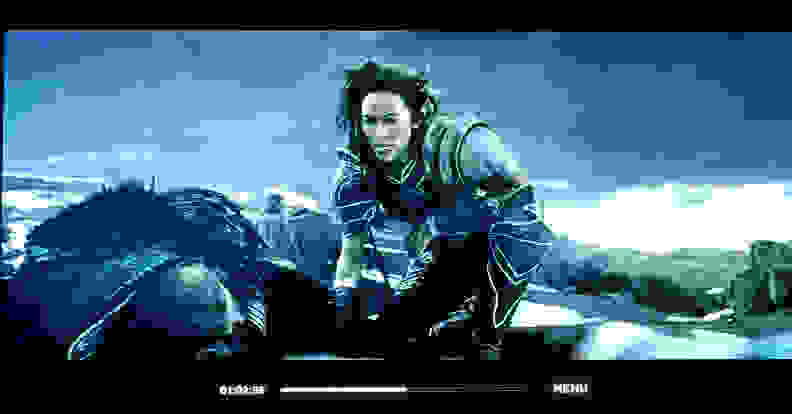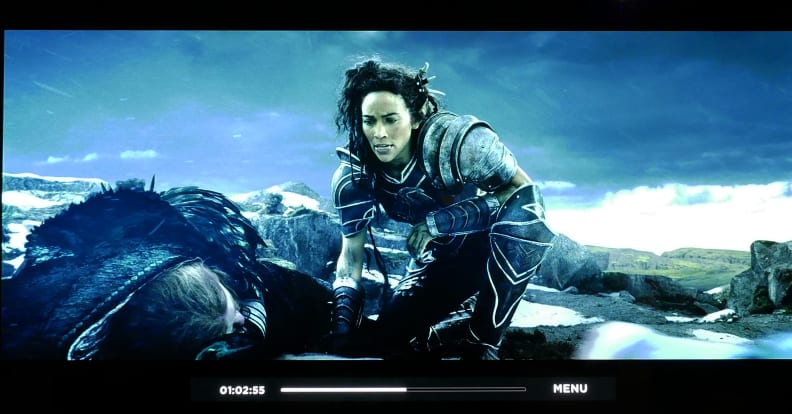 At $3,499 for the 55-inch and $4,999 for the 65-inch, the C7 may be one of the more affordable OLEDs, but it's still way beyond the bankroll of most consumers, where spending even $1,000 on a TV would feel a bit like buying a gold-plated Batmobile. So while I admit this one isn't for everyone, if you are looking for incredible picture quality and style, the C7 is a stellar choice for the money: It gives you the performance accolades of the flagship W7 for a lot less.
Pro: Not much to look at—in a good way.
OLED TVs are still extraordinarily thin, thanks to their unique design. The C7 continues this tradition: it almost disappears into thin air when you view it from the side. The bezels are thin, modern, and stylish. The rear of the TV—rather than the standard charcoal or black coloration—is white, bucking trends (even if you'll almost never see it from that angle). The rear of the panel is also where you'll find all the C7's inputs, which include four HDMI inputs, three USB ports, a coaxial jack for cable/antenna, component/composite inputs (via splitters), a LAN (ethernet) input, optical audio, and an RS232 control jack.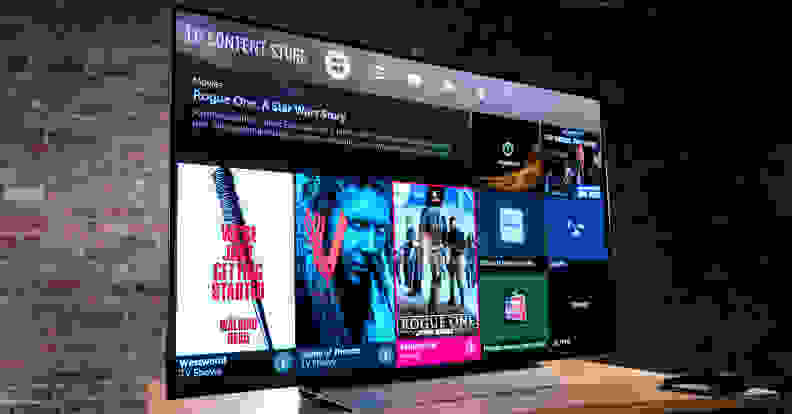 The C7 also includes LG's "Magic Remote," an infrared-based clicker (I think I have described it as such for the last four years, at least). The Magic Remote stands out from the average remote control because you can point it at the screen and cast a movable cursor there to interact with smart features and menu settings. While we've praised the Magic Remote for its functionality consistently, this time around I had a very bad experience. I was trying to use the cursor to type in our office WiFi password, but despite my best efforts I couldn't get the cursor to center and level out, and had to result to using the circular navigational keys.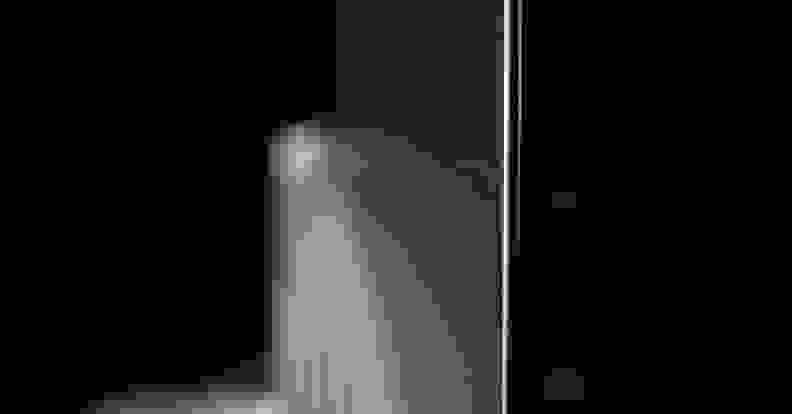 Granted, an occasionally clunky remote experience is to be expected with any TV. The C7 is a beautiful, minimalist TV specifically because it doesn't appear to try too hard where its design is concerned, which puts emphasis on the screen where it belongs.
Con: The webOS smart platform hasn't been improved much since last year.
We've been big fans of LG's webOS smart TV platform since it launched a few years ago. Every year, the company has overhauled and re-tooled the kit of available features in webOS while maintaining what works for it—its minimalism and simplicity.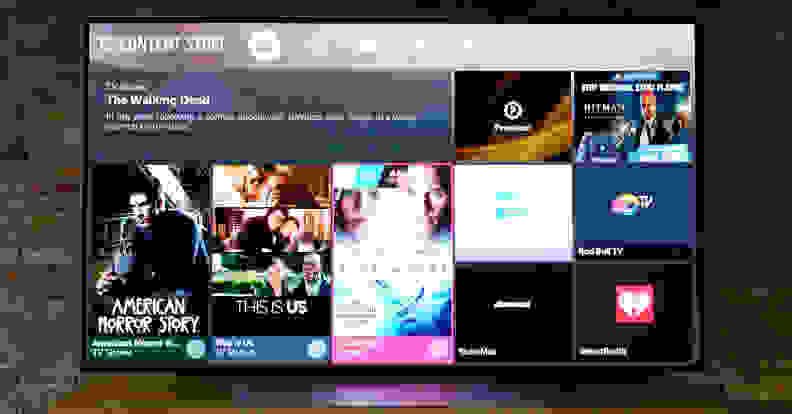 Pressing the "Home" key on the remote brings up the platform's main interface, which features a series of neat, diagonal wedges for functions like Live TV; apps like Netflix, Hulu, or Amazon; the LG Content store; and a whole lot more. This has been the mainstay of the platform since its launch. The biggest difference for the 2017 "3.5" iteration is pure speed: hardware upgrades mean the entire platform is snappier and more responsive.
The Motion Remote also functions more optimally with the webOS platform. The new remote has programmable number buttons that can be set up to correspond to most of the webOS 3.5 features. For example, button 1 could bring you to Netflix, while button 2 might bring you to YouTube.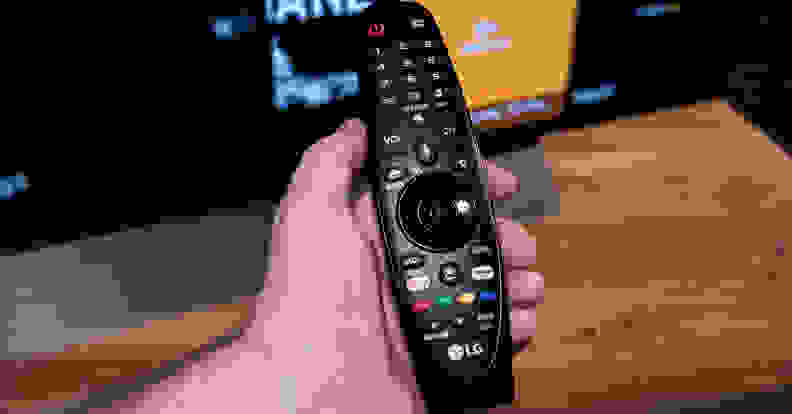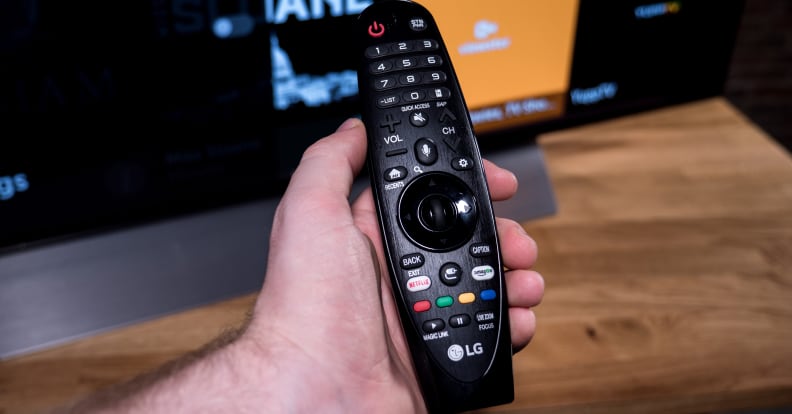 Why is this a con? Because it's the same as last year. TV smart platforms are hardly at their apex, and we'd like to see more innovation, at least in a product this expensive. It's good to take a "not broke, don't fix it" approach to the platform but we'd prefer if LG pushed the envelope more in these high-end models.
Pro: The C7 continues to do what OLEDs do best: deliver kick-ass picture quality.
This is the "main event." Whether you love or hate the TV's design, smart features, or its remote, it all takes a back seat to the C7's picture quality. OLEDs have reigned supreme here for years, and the C7 holds onto the throne.
I measured and calibrated the C7 in the "ISF Expert (Bright Room)" mode, looking to strike a balance between hardline dark home theater settings and the brighter modes that are less accurate, but hold up better in bright rooms. The Bright Room mode defaults to the OLED's natural wide color settings, but switching the color gamut to "Auto" replicated the older Rec. 709 color space almost perfectly. A bit of extra tweaking was all it took to smooth out a few small grayscale errors—you can check out all the data and/or calibration settings on the science page.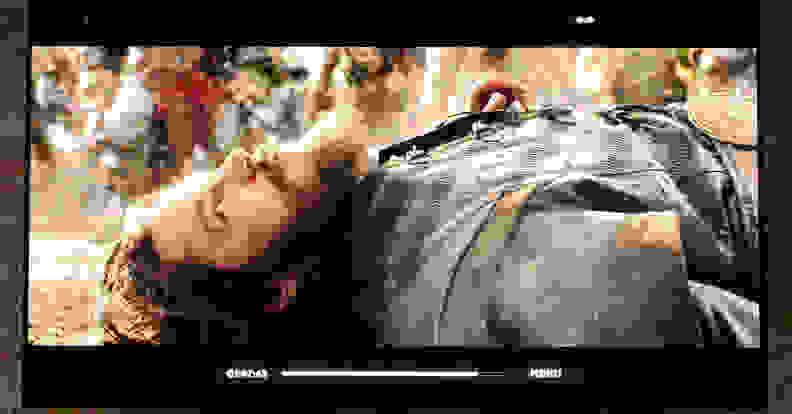 What does this mean in plain english? The C7 looks awesome playing "standard," non-HDR content, first and foremost. Like other OLEDs, its biggest strength—by far—is its black level production, contrast, and huge viewing angle; I measured the usual full 178° viewing angle. That means you can almost watch this TV from the side. Like other OLEDs, even the "Bright Room" mode was kind of dim, kicking off a rather measly reference brightness of just 50/60 nits, which looks great in a dark room. It still delivers that "perfect" black level, though, which we estimate to be around 0.0005 nits, just like the flagship W7. Talking about contrast ratio is pretty pointless in 2017 where HDR is flipping expectations on their head, but the C7's SDR contrast ratio is still over 116,000:1 if you need to know.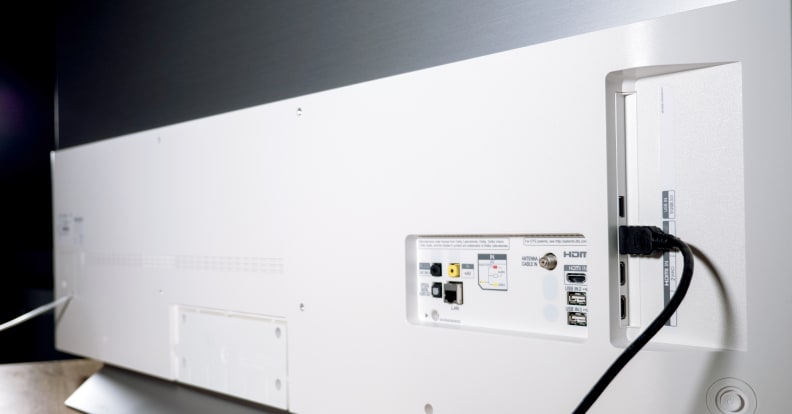 All in all, the rich, accurate color; perfect black levels; wide viewing; and generally smooth, acceptable motion settings combine to make for a picture that is truly breathtaking. Like top-notch HDR, OLED is one of those TV experiences you kind of have to see to believe. But is it worth $3,500 just for the standard performance? I would argue no. Fortunately, the C7 delivers on the HDR front, too. More on that in a bit.
Con: "Perfect" black levels can make for bad reflectivity.
I really like almost everything about our TV lab here in Cambridge. Something I don't always like are the two high windows on the wall opposite the TV testing area. While getting the natural light is a great way to see how a TV looks in various daylight conditions, the windows were lit up like fireworks whenever the C7 displayed a totally black screen. While LG has actually improved reflectivity overall (this year's OLEDs have a new optical coating to reduce and diminish reflections), the two window reflections still stared back at me like creepy square eyes from the TV's darkened screen.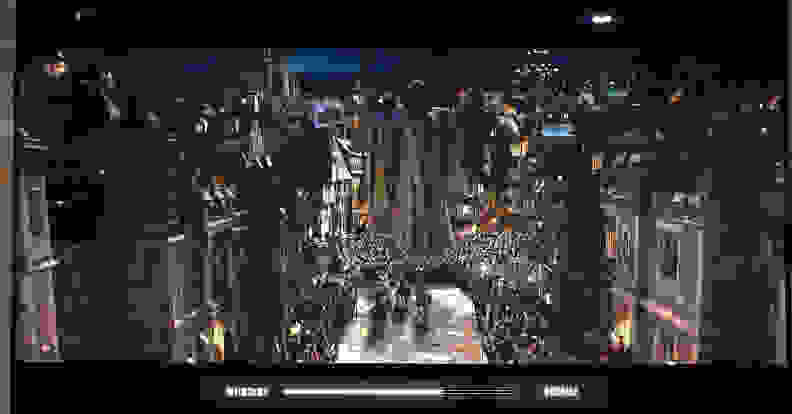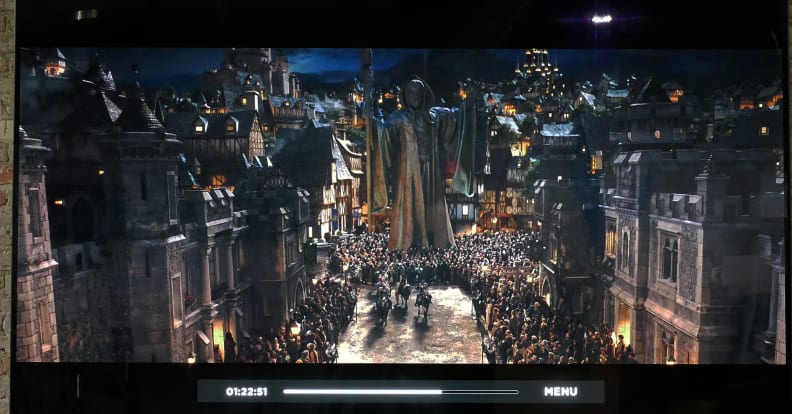 Is this a deal breaker? Nope. But it does mean you may want to consider the position of windows and lights when setting up or wall-mounting the 55- or 65-inch C7 OLEDs. In HDR mode, the TV is bright enough to cut through a not inconsiderable amount of ambient light, but when it's primarily dark (such as during a filmic scene in a movie), you're going to see reflections some of the time if ambient light permits—there's just no way around it.
Pro: The C7 is a bright, colorful, formidable HDR TV.
This is the real benchmark test for 2017 HDR TVs, in my opinion. High Dynamic Range (HDR) means both new TV hardware and new content standards, with streaming content and Blu-rays coming along that ask the TVs to deliver much higher levels of color saturation and sheer light output than ever before. In that regard, any TV that can deliver more light output and color than the "standard dynamic range" (pre-HDR era) requirements is going to be able to reign itself in and hit those marks pretty easily. It's almost not worth testing SDR on HDR TVs anymore—but we do it anyway, because we love you.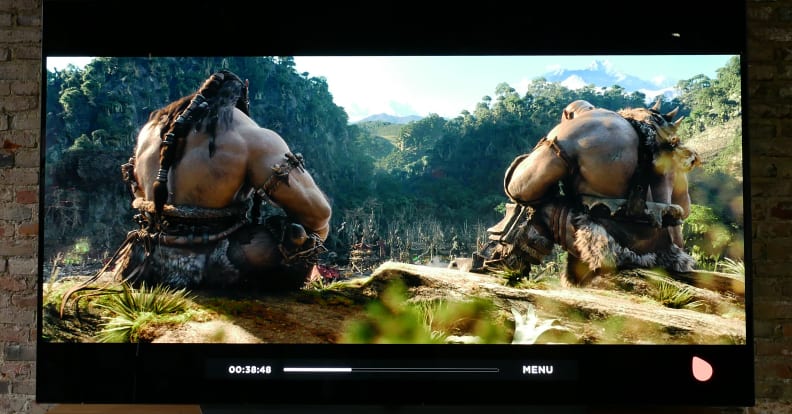 In plain English: this OLED is extremely bright and extremely colorful, about on par with the $8,000 W7 wallpaper flagship OLED. Honestly, you'd be hard-pressed to find this kind of performance at a better price. Of course, the C7 only gets about half as bright as one of Samsung's new, purportedly 1,500 nit QLED TVs (which we still need to test). However, a huge majority of viewers will still be blown away by this set's HDR performance, and it's brighter than the lion's share of 2016/2017 midrange HDR LED TVs, an impressive feat for an OLED.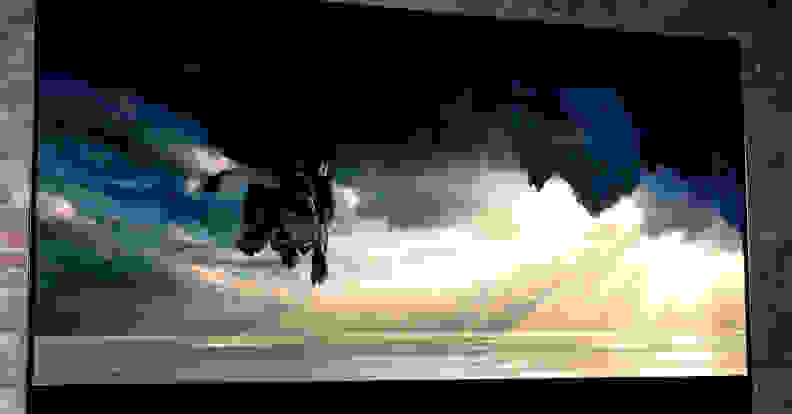 For the nerds: the C7 is an excellent SDR TV, but it also shines (ho ho) as an HDR set. The numbers and results here are truly impressive. I sent the C7 HDR metadata via CalMan (to put it in HDR mode) and took the standard measurements, with a peak white of just over 700 nits. That's more than enough to create appreciable HDR, and is brighter than most of the 2016 OLEDs to boot. Color measurements were also very impressive. While the C7's uncalibrated color production is not perfect while in "Cinema Home" or "Cinema" modes (the HDR modes I tested), it's not only very accurate, but it's essentially hitting 98% or so of the DCI-P3 gamut, giving it full productive range for HDR10 content.
Should You Buy It?
Yes—but you should wait until the price drops a bit, and consider the B6.
There's no question that OLED TVs outpace a huge majority of LED/LCD TVs in terms of pure picture quality. But though it's the second-most affordable within LG's 2017 lineup (which also includes the B7, E7, G7, and W7), it's still $3,499 and $4,999 for the 55- and 65-inch, and that's where we take issue.
At this point, LG is four years into OLED production, and both Sony and Panasonic have picked up the slack, introducing their own OLED TVs during CES in January. We heaped praise on last year's B6 model, primarily because it delivered the same excellent picture quality but started at $2,000. But this year—with the B7 standing in as a "club" model for CostCo or Sam's members—it's hard to drum up encouragement for the C7. It may be a slightly better TV than the B6 was, but not $1,500 better.
Your takeaway is this: the C7 is great, but if you need an OLED right now, we strongly recommend hunting for the much more affordable B6 from 2016. In time, we expect the C7 to drop in price ($2,500 for the 55-inch would be much more reasonable), especially if LG and others hope for OLED to make it into the living rooms of most consumers. You could buy it now, but you may be kicking yourself later this summer when the price drops.
Calibration, SDR, and HDR Settings
I calibrated the LG C7 in the ISF Expert (Bright Room) mode while evaluating its standard/core SDR performance. Below are the before/after calibration results, as well as before/after shots of the TV's RGB balance, grayscale emphasis, gamma, and color gamut.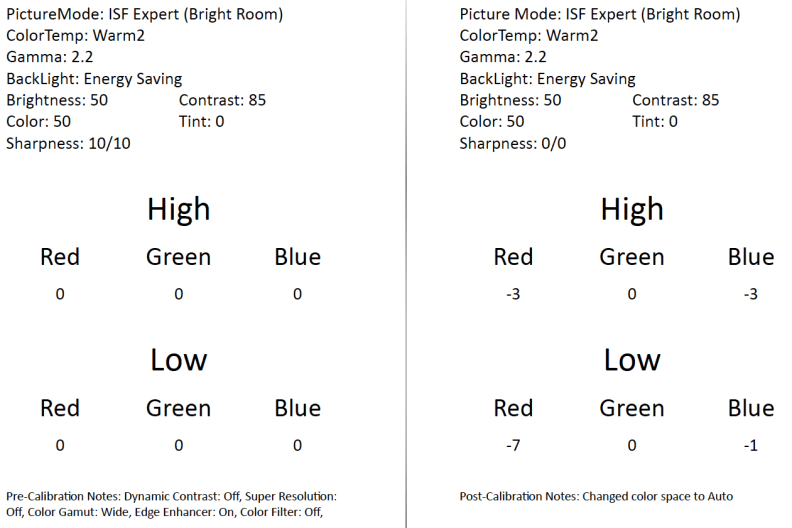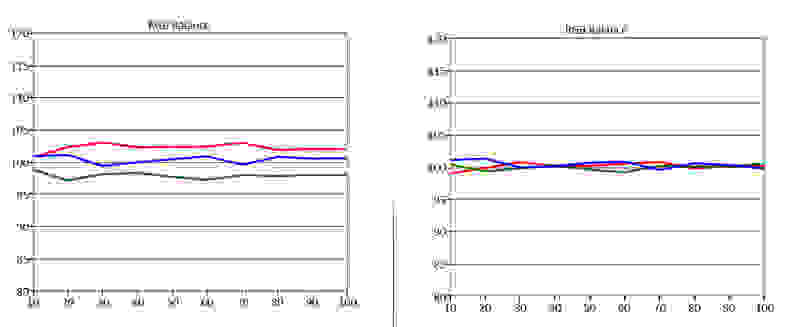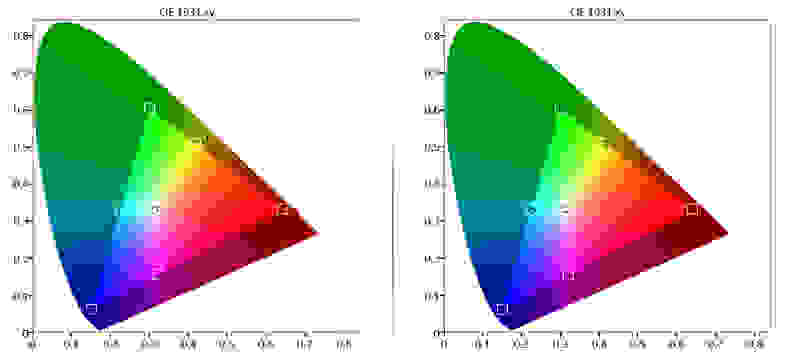 HDR Color Gamut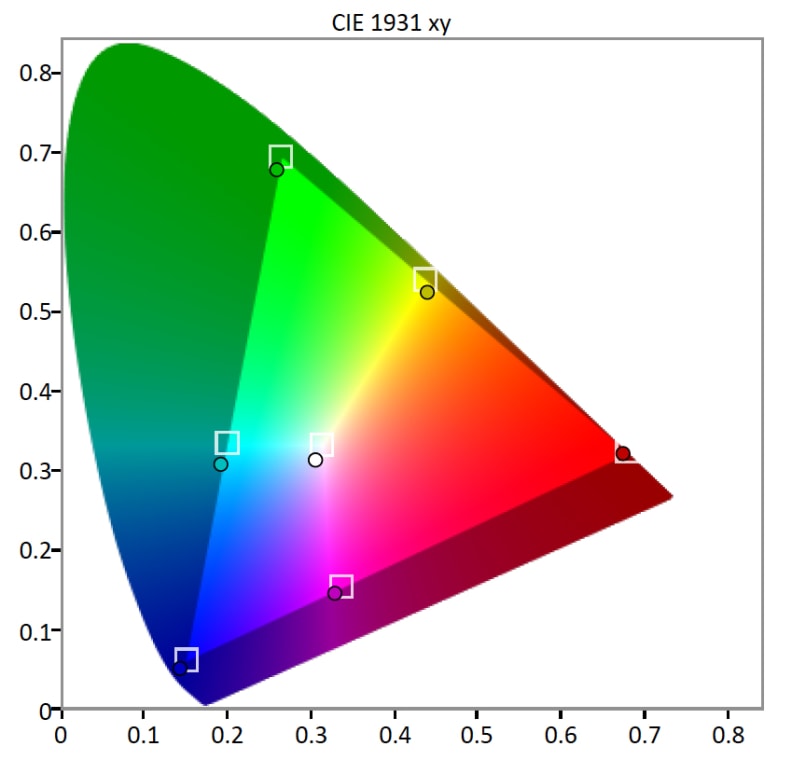 Meet the tester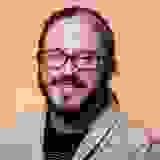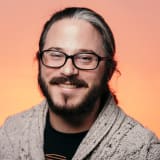 Lee Neikirk
Editor, Home Theater
@Koanshark
Lee has been Reviewed's point person for most television and home theater products since 2012. Lee received Level II certification in TV calibration from the Imaging Science Foundation in 2013. As Editor of the Home Theater vertical, Lee oversees reviews of TVs, monitors, soundbars, and Bluetooth speakers. He also reviews headphones, and has a background in music performance.
Checking our work.
Our team is here for one purpose: to help you buy the best stuff and love what you own. Our writers, editors, and lab technicians obsess over the products we cover to make sure you're confident and satisfied. Have a different opinion about something we recommend? Email us and we'll compare notes.
Shoot us an email