If you're looking for the best of the best in picture quality, though, this LG ain't no Kuro. While its color performance is passable, its black level—like many of LG's 2012 plasmas—is very poor. Considering many people buy plasma TVs for their deep black levels, this is disappointing. You're better off shopping for one of LG's LCD variants, or a similarly priced Panasonic plasma.
The PA6500 won't make the neighbors jealous, but you won't need to hide it in an entertainment center either.
This LG plasma has a very standard design, about the same thing you'll find throughout the entry-level end of the industry. Because it's a plasma display, it's quite heavy, no matter which screen size you're working with—however, considering this series' is available no smaller than 50-inches, we doubt anyone's going to try and lug any of them around regularly for use in multiple rooms. Adorning this standard design are on-set control buttons and a larger-than-average array of ports.
"While it doesn't allow for 3D viewing or any smart content, the PA6500 is a decent candidate for a home theater."
The 50- or 60-inch PA6500 is probably best suited to a comfortable, permanent spot in your living room. While it doesn't allow for 3D viewing or any smart content, it's a decent candidate for a home theater.
On the back and left side of the TV, you'll find ports and source connections for three HDMI inputs, one USB 2.0, two component inputs, one composite input, VGA and PC audio, digital audio out, and a coaxial jack for an antenna or cable connection. In total, there are more high-definition inputs here than usual, making the PA6500 even more eligible for home theater use—its ability to swivel about 20° to either side gives it some welcome flexibility, too.
This TV's most notable feature, however, is actually not a part of the TV at all. The included remote, despite being overly crammed with buttons, is pretty cool in that it makes use of a blue backlight, allowing its keys to glow in the dark. This feature makes dim-room use that much easier. Remote backlights are nothing new; what's so cool about this one is that it automatically detects the level of light around it, and glows accordingly.
LG's overly-optioned menus: Too much of a good thing?
LG's high-end 2012 TVs are quite easy to use due to the inclusion of an infrared-motion "Magic Remote," and menu software tailored to complement its functionality. The PA6500 ships with a regular, button-heavy remote control, however, and the plethora of software options, quick menus, AV modes, and single-use buttons on the remote itself is more than a little confusing.
"Television hobbyists will likely be thankful for this degree of control, but everyone else is going to end up with a headache."
In short, we don't like this TV's software. It gives the user ample options—to the point of erring on information overload—and multiple ways to approach accessing those options. Compared to higher-end software, it's confusing, and visually unappealing. While everything you need to get your TV's picture and audio "just right" is in the menu somewhere, you'll probably still find yourself feeling too hot or too cold as you attempt to find it. Television hobbyists will likely be thankful for this degree of control, but everyone else is going to end up with a headache.
Like so many modern TVs, the LG PA6500 series allows for photo, music, or video playback from a connected USB flash device. That way, if you want to build a playlist and play it through the TV's speakers, or watch a slideshow of images that had previously only lived on your PC's hard drive, you can use the TV to take advantage of higher screen real estate and (possibly) better speakers. This isn't really anything special, but it is one of this TV's only extra features.
The PA6500 gets an A for motion, but its black levels need to stay after class.
If you're going to buy a plasma, you're going to buy it for one of two reasons: A) You know something about TVs, and want the best picture quality possible, or B) You just bought the TV that was on sale, and it happened to be a plasma. The average consumer goes for an LCD when they see it on the retail floor: It's brighter and thinner, making the plasma beside it look dim, sad, even a little emo.
While there's a time and a feature article for that discussion, the bottom line is this: Plasma TVs sell for their picture quality, and are an entirely different animal than LCDs. LG makes great LCDs, but they can't seem to get their plasmas perfect yet. One of the biggest draws of plasmas is their deep, realistic black and shadow detail—and that is where the PA6500 falls short. Compared to similarly priced 2012 plasmas, the PA6500's black level is pathetic, and it has awful falloff problems, meaning it's going to noticeably brighten and darken from scene to scene. This is a big no-no, and really dragged down this TV's score.
"The PA6500's black level is pathetic, and really dragged down its score."
One place where this LG performs admirably, though, is in motion performance. The PA6500 has no motion smoothing or motion enhancing effects, and yet it did very well during our set of motion tests, maintaining image clarity and shape integrity with more efficacy than the average TV. In that same vein, its color integrity—the accuracy of its colors, and the spectrum of colors it can display—was quite good. Unfortunately, these two things aren't enough to redeem this TV's failing black level grade. At the end of the day, it's a mediocre performer.
Too dim to be a good LCD, not dark enough to be a good plasma, the PA6500 is doomed to telepurgatory.
The PA6500 is LG's entry-level 1080p plasma series for last year's market. In a time where almost every HDTV is 3D-capable, and almost every 3D-capable HDTV is smart, we often find it refreshing to test and review the less frilly products. However, compared to many entry-level 2012 TVs, the PA6500 does not redeem its lack of features with a quality picture.
For a plasma display, its black levels just aren't dark enough. The only advantage to having a dimmer TV is in black level integrity—the PA6500 is too dim to watch in a bright room, but stubborn users won't be rewarded for their light-snuffing efforts with the shadow detail they deserve. While its color reproduction is just fine (not great) and it handles fast-motion content well, its lack of contrast will sour content that would benefit from its motion performance, namely video games or sports.
While almost no TV is useless, this series is just a little too expensive for the quality and features it offers consumers. The coming 2013 swarm is putting many 2012 models on sale, which means you can probably find a better, cheaper TV than any in LG's PA6500 plasma series without looking too hard.
Welcome to the Science Page, where we filter all the hard data and test results to back up our Front Page claims. All of our test data is gathered using the Konica Minolta CS-200 chroma meter, in conjunction with DisplayMate's suite of testing software.
Black level? More like gray level.
Our biggest complaint about this TV's performance is its black level, which is too bright to give the TV a solid contrast ratio. We determine natural contrast ratio by dividing a TV's 20% APL peak brightness by its 20% APL black level, which gives us the average contrast ratio.
The PA6500's peak brightness measured at 119.43 cd/m2 , which is not very bright compared to liquid crystal displays. For example, the average computer monitor's brightness is calibrated to 250 cd/m2 for general use. This LG would be bright enough to produce good contrast if it—like many plasmas—had a better black level. Unfortunately, the PA6500's black level was only 0.15 cd/m2 , which is not nearly as dark as its compatriots—it's more a dark gray. The resulting contrast ratio is 796:1, which is decidedly below average.
These color scores are decent, but do not redeem the TV's overall performance.
While there was nothing mind-blowing about this TV's color performance, it didn't slouch in any areas either: The sum of its color adherence is about average. Compared to the Rec. 709 international standard for HDTV color, the PA6500 played things very close to the chest. Its red, green, and white peak points are about perfect, with blue being marginally too magenta (but not to the point that human eyes could detect this).
The PA6500's color temperature stability is decent, though not without some caveats. Across the intensity input, the TV's average color temperature tends to spike at regular intervals, rising in degrees Kelvin, which gives its whites a slightly blueish tint. Most of these spikes are just barely visible, but they are there—which is not the best result, for obvious reasons.
Finally, the PA6500's color and greyscale curves are decidedly sub-par. They're not terrible. In terms of linear increases in luminosity, the red, green, blue, and greyscale curves are about right. Unfortunately, they're also all quite bumpy, which means the PA6500 struggles to transition smoothly between neighboring hues and shades. This means that edge gradients, meant to wrap smoothly round digital 3D objects, will look banded and unreal in certain types of content.
A viewing angle like this means a cheap screen.
Plasma TVs tend to have wider viewing angles than their LCD-oriented competition. This is due primarily to the nature of plasma cell technology, and how far it is from the actual viewing screen (hint: not very far). The PA6500 tested poorly in this area, though, sporting a total viewing angle of just 54°, or 28° from center to either side of the TV. We can only infer that this entry-level series is cursed to live with a cheaper screen than the high-end, which (combined with this TV's poor contrast ratio) makes for a limited viewing angle.
Meet the tester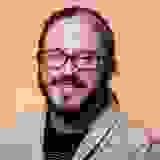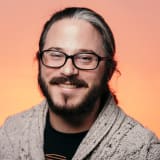 Lee Neikirk
Editor, Home Theater
@Koanshark
Lee has been Reviewed's point person for most television and home theater products since 2012. Lee received Level II certification in TV calibration from the Imaging Science Foundation in 2013. As Editor of the Home Theater vertical, Lee oversees reviews of TVs, monitors, soundbars, and Bluetooth speakers. He also reviews headphones, and has a background in music performance.
Checking our work.
Our team is here for one purpose: to help you buy the best stuff and love what you own. Our writers, editors, and lab technicians obsess over the products we cover to make sure you're confident and satisfied. Have a different opinion about something we recommend? Email us and we'll compare notes.
Shoot us an email