We tested this TV, going through all of it's many features inside, from smart TV offerings to the picture performance, and found that the ST50 delivered solid results.
A heavy plasma TV, though different than what you'd expect
The selection of ports is small, but covers the basic necessities.
We are looking at a lineup of some big screens here. These large plasma panels sit in bodies of textured gray material, with a clear glass finish. We always appreciate modifications to typical black plastic design, and though the ST50 series sticks to what works, it adds its own classy style, too.
There are not many ports on the back left side, but there are enough to connect the modern devices you have. There are three HDMI ports, two USB ports, and a spot for an SD card, accepting SD, SDHC, and SDXC cards on the side part of the connections layout. Other than the antenna port for a cable connection and the adapted composite/component connection, there is only the LAN port. The selection of ports is small, but covers the basic necessities; the TC-P55ST50 could easily work for a home theater.
The interface for the online elements is disappointingly slow.
We noticed immediately how slowly this TV's interface worked. Panasonic's platform takes a couple seconds to load, but there is no visual indicator to let you know that it's in progress, so users may think it's frozen. Once at the main page, plodding through options takes time. It is not overly burdensome, but lag is not what consumers expect out of a smart TV. The slow loading is disappointing, but it does not affect the overall functionality to a drastic degree.
The audio quality was there, but these low watt speakers were too quiet for a big audience.
The main menu looks very typical. You can select Picture, Sound, Language, and other settings from a transparent overlay that appears on the left side when you press the Menu button on the remote. There are submenus as well and they are easy to use, but sometimes groping around is necessary.
This TV also comes equipped with a 16.1 built-in speaker system, a pair of 8-train, 8mm speakers on either side of the screen, and a sub woofer around the back. The audio quality was there, but these low watt speakers were too quiet for a big audience.
This plasma does what plasmas do best: It gets very dark.
As for picture quality, we saw a very deep black level, one that was at times too dark for our testing equipment. Even paired with a low peak brightness, this black level yielded an excellent contrast ratio.
Panasonic's new 2500 Focused Field Drive worked great for our motion tests.
The color gamut proved fantastically accurate, but the detail throughout the brightness spectrum in both the primary colors and the grayscale tested below our expectations. It's a good panel with some improvements on last year's ST30 model, but not the best we have seen in the larger sense.
Lastly, Panasonic's new 2500 Focused Field Drive is a feature that pulses the activation of the plasma cells to create an overdrive refresh rate of essentially 2500Hz, and we found that it worked great for our motion tests, which you can learn more about on our science page.
Panasonic manufactures plenty of fine televisions, but 3D integration continues to look like an uphill battle.
During our standardized content playback, 3D struggled with the usual problems.
Like many other successful TV brands, Panasonic's addition of 3D options and content seems like more of an afterthought than a highlighted feature in a majority of models. This is a problem for many companies and for the advent of 3D technology in general: Regardless of screen size or smart content, 3D tends to generally feel like the additional extra features consumers get when they purchase those as-seen-on-TV products ("A $50 value, FREE!"). At TelevisionInfo, we tend to treat a television's 3D capability within its own sphere, outside of the TV's 2D performance and other more integral features, like connection options and physical efficacy.
That said, the 3D capabilities of the Panasonic ST50 were about average. We've definitely seen much worse, but during our standardized content playback, the ST50 still struggled with the usual problems: crosstalk during the real "up in your face" images, trouble upholding 3D clarity in grays and shadows when situated against graphically complex backdrops, or similarly shaded gray/black backgrounds.
The glasses that—for whatever reason—aren't included with the TV are comfortable enough, but they don't allow for much, if any, flexibility in their arms or nose bridge. They don't fit terribly well over your thick-framed hipster spectacles, either.
While the internet features and 3D are lacking, the ST50 still produces a fine picture.
Though the Panasonic TC-P55ST50 ($1699 MSRP) may have some great attributes, it lacks in some areas of convenience concerning the internet and 3D content. First off, the active shutter glasses do not produce impeccable 3D. Rather than an improvement on 2D, this type of 3D is a novelty that we can't imagine consumers will use regularly.
The internet capability is exactly the same as it was last year, both in look and ineptitude.
As for internet features, the streaming content is there and it's easy to use, but it's also slow to load and navigate. Furthermore, it's exactly the same as it was last year, both in look and ineptitude. Consumers will definitely use this function—as it is one of the main features of a smart TV—but there are much better systems out there.
In the end, the Panasonic TC-P55ST50 isn't a bad TV; for watching content (like what a television is supposed to do), it is actually a great buy. The price is similar to other televisions of the 3D Smart TV ilk. It's not the worst purchase you could make, but it's certainly not the best one, either.
In step with the plasma TVs tradition, the ST50 tested with an impressively deep black level. Keep in mind, that's for the realm of TVs in general, not for plasmas. In fact, its black level is the same as the previous year's ST30 model.
The next most impressive thing about the ST50's performance—and this was truly impressive—was its color gamut, which I discuss in more detail below. In short, it's very accurate.
A plasma's trademark darks
Because of its deep black level, the ST50's contrast ratio was over 3500:1, which is well above average. Black level is important for many reasons; for instance, it allows for watching in the dark, or in dim lighting, without marked discrepancies between the true lack of light and the TV's "imitated" lack of light, i.e. shadows or night scenes. Many movie buffs agree that watching in the dark is the best way. Black levels provide richness and more "space" for darker hues and shades to work with, meaning a wider spectrum of shadow tones that the TV can display. More on how we test contrast.
The ST50's color gamut proved incredibly accurate.
A color gamut is a visual representation of all of the colors a display can produce. For almost all displays, there is a national or international standard for what their color gamut ought to be. Our color gamut test works to determine how well the TVs we review meet the international standard for a high-definition television, as dictated by rec. 709.
A color gamut this accurate is exceedingly rare. This is a very impressive result.
In other words, when we see a result like the one gathered from the ST50, we get a little excited. We haven't tested every TV ever made, but in our experience, a color gamut this accurate is exceedingly rare. The ST50's gamut lines up almost exactly with the ideal sRGB—the only point that it missed was white, and it missed by an almost negligible amount. This is a very impressive result and means you can expect a rich and wide array of colors that are both accurate and evenly represented. More on how we test color performance.
Curious as to the rest of this TV's time in our lab? Just browse the gallery for more information.
Meet the tester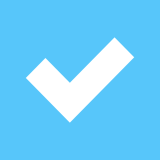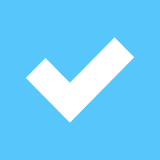 Christian Sherden
Staff Writer
@
Christian Sherden is a valued contributor to the Reviewed.com family of sites.
Checking our work.
We use standardized and scientific testing methods to scrutinize every product and provide you with objectively accurate results. If you've found different results in your own research, email us and we'll compare notes. If it looks substantial, we'll gladly re-test a product to try and reproduce these results. After all, peer reviews are a critical part of any scientific process.
Shoot us an email