This represents a big step forward in terms of design. For the last few years, it appeared that Panasonic was actually incapable of making anything but big, ugly rectangles (with good screens, granted). Lo and behold their top-of-the-line model for 2011, the . The TV is attractive and a lot of the unnecessary bulk has been flensed away to the point where it looks nearly as thin as an LED set. The materials look sleeker and less boxy. It's heavy as hell, but you probably weren't counting on toting this around from room to room.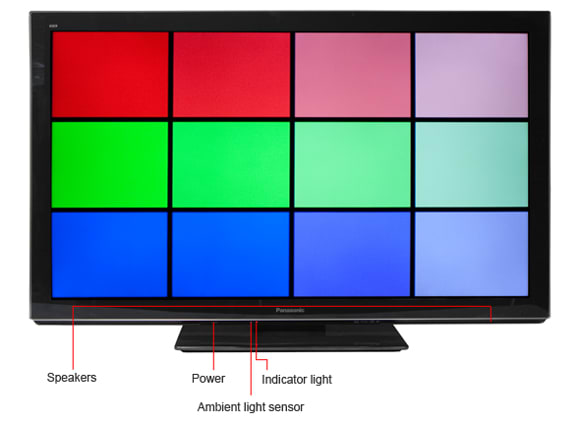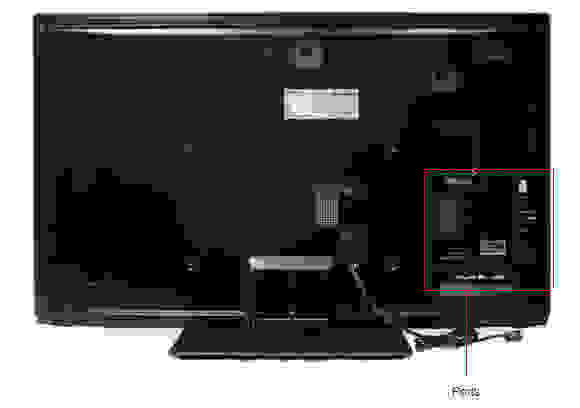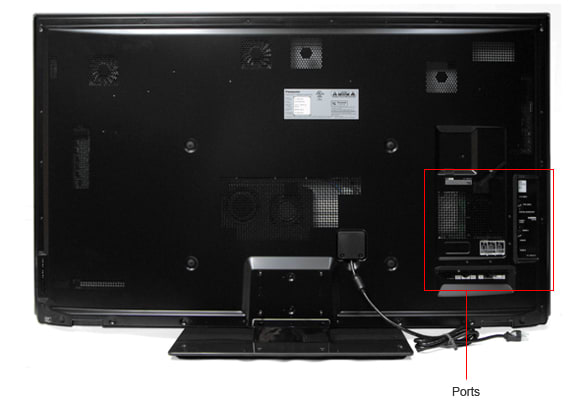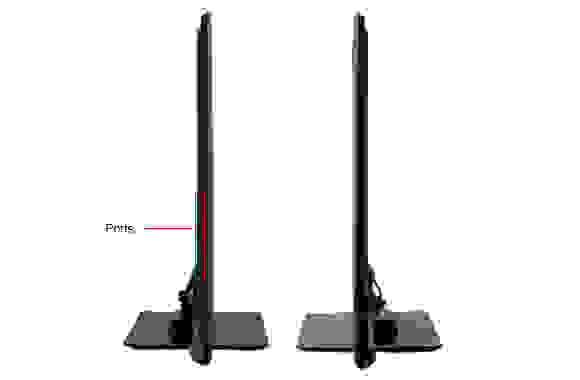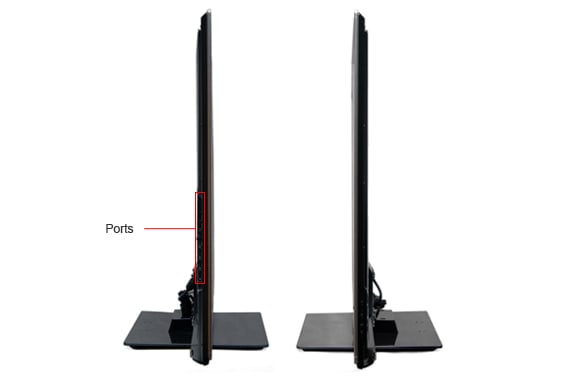 The remote control that ships with the is jam-packed with buttons, but the layout feels completely intuitive. We like it. After just a few minutes of use, our thumbs knew just where to go, helped along by buttons designed in a variety of shapes. It has a backlight, which helps with operating it in a dark room. The remote control can also be used to control other Panasonic devices, but it's not a programmable, universal remote.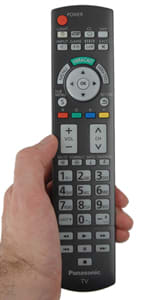 The ships with a lot of stuff, probably more stuff than you'll be able to keep track of for the lifespan of your TV, because you are disorganized and you know it.
Remote control and batteries

3D glasses

USB recharging cable for glasses

Alternate nose piece for glasses

WiFi USB dongle

USB docking station

Component AV input adapter

Composite AV input adapter

VGA input adapter

Digital audio out adapter

Cable/antenna coax adapter

RS-232C adapter

Instruction manual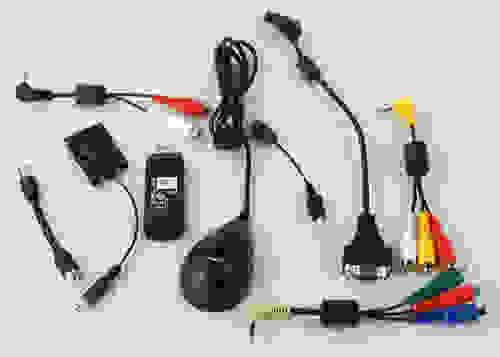 The managed as impressive a black level as you're likely to see, measuring 0.02 cd/m2. That's even better than its predecessor, the VT20. Plasma TVs are definitely renowned for black levels, but this is nearly as good as it gets without the screen turning off completely. More on how we test black level.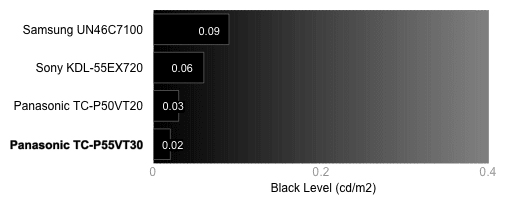 Sure, the has a great black level, but it pays for it with a weak peak brightness. This is frequently a downfall of plasma TVs. At least there was some improvement over last year's VT20, but you can see in the chart below how much brighter an LCD TV like the Samsung and the Sony can get. This will definitely have an impact if you plan on watching TV in a sunny room frequently. You'll need a bright screen to compete with all that ambient light. More on how we test peak brightness.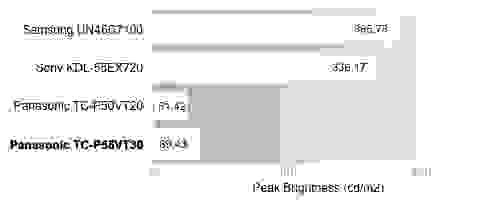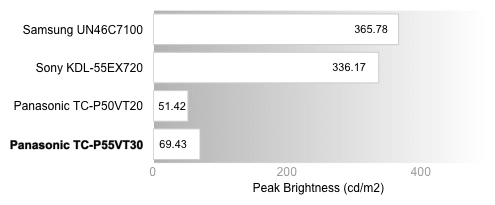 Thanks to the improvements in black level and brighter whites, the contrast ratio has expanded greatly since last year. More on how we test contrast.


The , like many plasmas, can produce varying levels of black, depending on how much black is on the screen. Typically, as the amount of black decreases and is surrounded by white, the blacks get less dark. You can spot a little bit of a trend line in the 's performance (see chart below). The black level jumps up and down, and only when the black takes up just a tiny fraction of the screen did the black level jump way up. More on how we test tunnel contrast.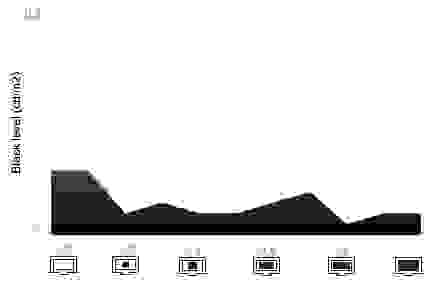 Just as plasmas sometimes have a hard time with maintaining a consistent black level, there's also the frequent problem of maintaining a consistent white level. Most plasmas will dim their peak brightness as the amount of white on the screen decreases. The thing is, plasmas get hot, and a white pixel is the hottest of them all. If every pixel was producing its brightest possible output, the whole TV might melt. Who knows? It could be apocalypse. Anyway, it doesn't do that. The whites get dimmer, as you can see in the chart below. More on how we test white falloff.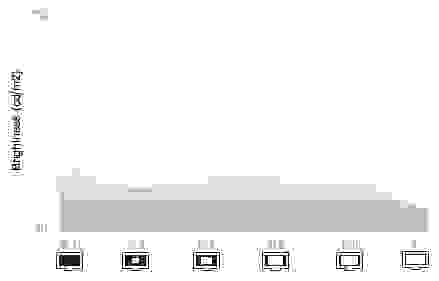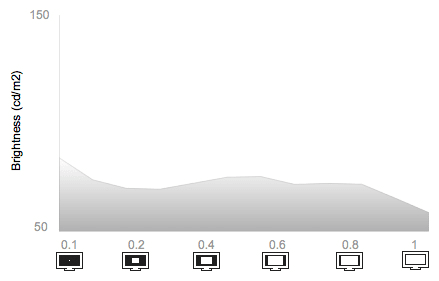 The produces an excellent, even illumination, in most situations. However, we did not some unusual issues in certain circumstances. When we displayed an all-white screen, then moved a high-contrast objects across it, the colors of the object would streak across the screen. It's barely noticeable unless the object is moving, so the photo below doesn't do justice to what we saw with our eyes. It's definitely there, however, and does give us some cause for concern.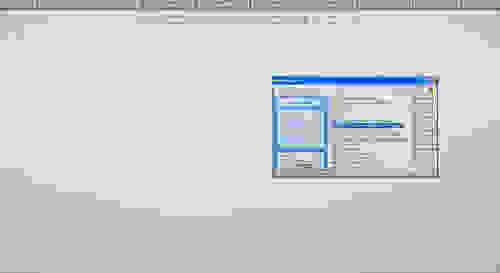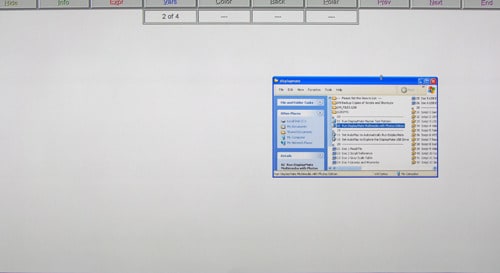 [More on how we test white falloff.](/content/How-We-Test.htm#uniformity) The greyscale gamma test shows us how well a TV transitions from black to white. Look at the chart below. First, we want to pay attention to the smoothness of the line. There are a few hiccups, notably in that bump in the lower-third portion. You can expect that to translate to a less-than-smooth transition what should be a continuous gradient. We're also looking at the slope of the curve. The 's slope of 2.56 is steeper than the ideal slope, which should fall between 2.1 and 2.2. Overall, though, we were pleased with the overall performance of the in this test. [More on how we test greyscale gamma.](/content/How-We-Test.htm#greyscalegamma)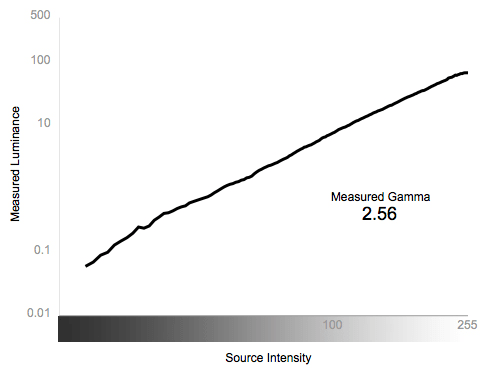 The had no problem at all maintaining a consistent color temperature throughout the signal range. You can see in the chart below that there's a little wavering, but it never ventures into the "perceptible error limit" (except for a small bit in the darkest signals), meaning your weak human eyes will never see the problems. More on how we test color temperature.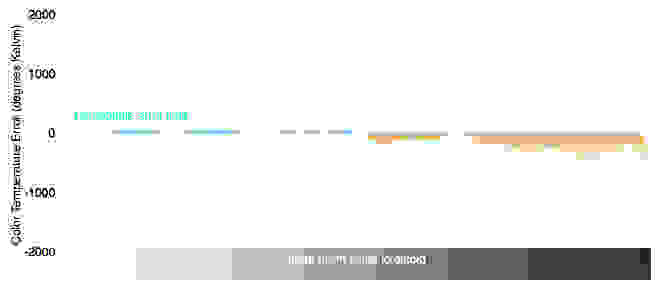 The produced great, smooth color curves. You can see in the chart that there's a little wavering in the green channel as the signal gets brighter, but it's fairly minor. More on how we test RGB curves.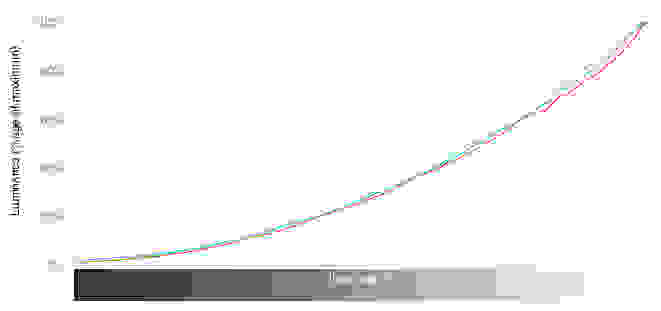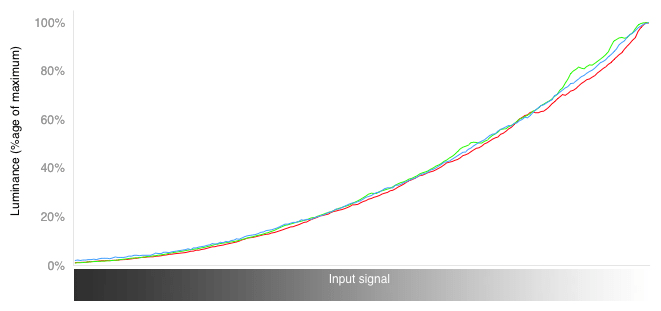 Below are digital representations of the data we collected, shown beside three similar TVs, as well as an ideal response curve.
Overall, the provides a smooth motion performance. They clearly equipped the TV with a pretty good processor, because we don't see the flickering or color trailing of cheaper TVs. There's a feature in the menu called "Motion smoother," but it doesn't seem to improve anything. In fact, it's harmful to film-based content, as it makes the picture too smooth and uncanny.
The did have some issues with artifacting, though we only saw it in certain instances. When we tried moving still photos across the screen, areas of fine detail immediately clouded up with mosquitoes. It's not pretty. More on how we test motion performance.
The had no problems with 3:2 pulldown. More on how we test 3:2 pulldown and 24fps.
The is a native 1080p television, but it accepts all standard NTSC formats. Here's a run-down of how it did in each format. More on how we test resolution scaling.
480p
The 480p content we looked at lost 2% on every side due to overscan.
720p
The 720p content had no overscan loss, but the we noticed slight Moire patterns in high frequency patterns.
1080i
Good lord, this was a mess. The 1080i (as well as native 1080p) content showed huge issues with high frequency patterns: visual buzzing and crazy, false coloration. It was a right mess.
The is one of the best, perhaps the best, home theater 3D display we've seen so far. We admit, it takes a lot for us to admit that, because last year's batch of 3D TVs were generally awful. Even when Panasonic was leading the pack last year with the VT20/VT25 series, it was a pathetic pack to be leading.
Once again, we can conclude that plasma TVs had a distinct advantage over LCDs when it comes to minimizing crosstalk. It's still measurable (see below for details), but the overall effect is not nearly as distracting as it once was. The did a great job of creating an immersive experience.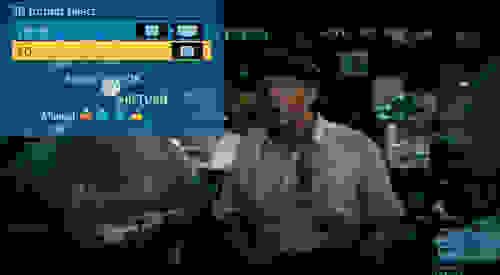 The 's peak brightness is not all that bright to begin with, so when you put on a pair of sunglasses (essentially) things only get darker. You can see in the chart below how much brightness was lost. The black level, ironically, was measured a little brighter. This may be because the screen's brightness is boosted to compensate for the glasses.


The color temperature was not nearly as consistent when in 3D mode. As the signal gets brighter, the whites start to cool to a bluish hue. It's definitely noticeable.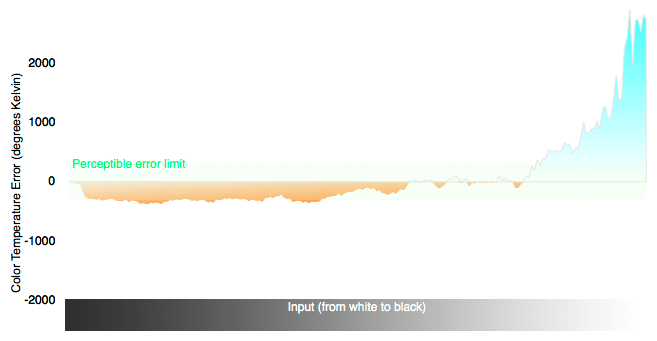 Surprisingly, the RGB color curves did not suffer too much. The blue channel is a little unsteady, but there weren't any terrible problems. Well done, Panasonic.
The 's 3D colors matched up pretty well to the 2D color gamut. The 3D colors are a little undersaturated by comparison, but the consistency is impressive.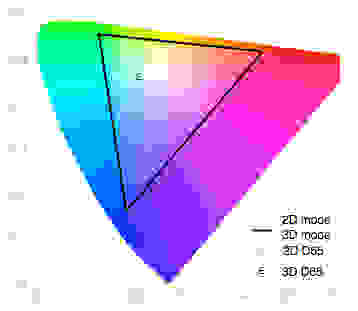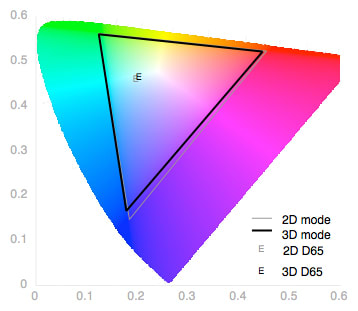 In 3D TVs, the screen sends different pictures to each eye. Any information that ends up in the wrong eye is called crosstalk. The had a noticeable amount of crosstalk, particularly in high contrast areas. White on black is the toughest for the TV, and lets in a noticeable amount of crosstalk. It also did poorly with green on black. Though the crosstalk actually scored worse than Panasonic TC-PxxST30 series, a cheaper 3D TV in the 2011 line, it still better than most LCD 3D televisions. So far, we've seen plasmas consistently perform better in this test.
The ship with one pair of 3D glasses, which is nice, but almost surely clinches Panasonic another $150 when you buy the second pair. Really, who's going to watch 3D TV alone at all times? Even the loneliest TV owners will invite the neighbors over to be amazed at the wacky antics of Monsters versus Aliens 3D.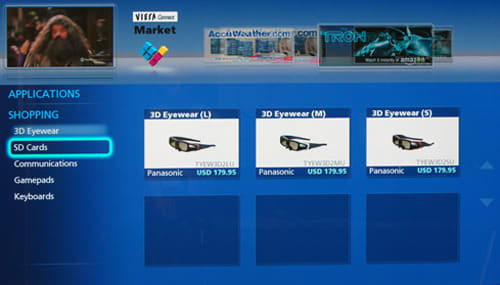 The glasses are pretty large, though they're blessedly smaller than last year's versions. They will fit over prescription glasses, but it's not the most comfortable.


The has a native resolution of 1080p and supports all standard NTSC resolutions.
The , like most plasmas, has a very wide viewing angle. It far exceeds that of LCDs. However, it fell noticeably short of last year's VT20/VT25 series.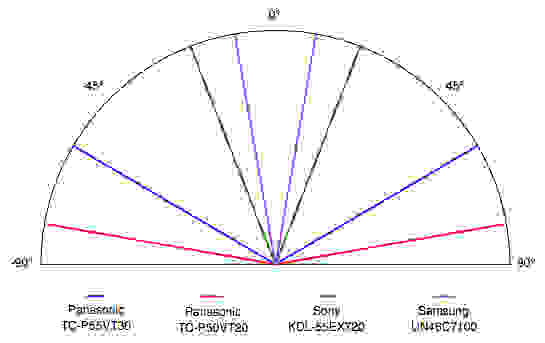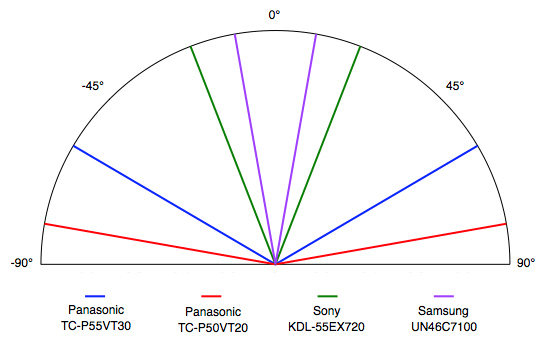 The had as reflective a screen as most of the plasmas we've seen. Plasmas use glass rather than plastic, and cause a wide, diffuse glows when hit with strong light. This can really cut down on contrast. It does, however, seem less diffuse that last year's TVs.
The has many viewing effects.
The is fairly easy to calibrate. After enabling the THX picture mode on the TV, the colors shifted very closely to the rec. 709 standard. Looking at the chart below, you'll note that we made some minor changes to how Panasonic calibrated the , and we turned off all additional video processing, as usual.
If you consider yourself an AV enthusiast, you'll love the advanced settings in the . This is about as granular as you can get without physically modding the plasma cells. Let your inner nerd out and calibrate this thing to your heart's content.
[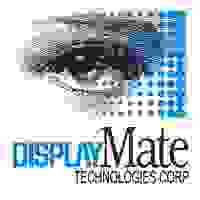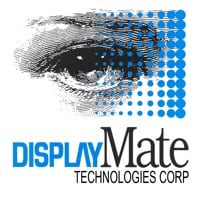 All of our calibration is done in conjunction with the DisplayMate software.
](http://www.displaymate.com/)
The has a handful of video modes, each more suited to a different viewing condition than others.
The has an interesting selection of ports on the back of the TV set which may or may not become more common as TV sets begin to abandon analog connectivity options. Along with the oddly-laid out ports come a host of adapters you'll need to use in order to get older external media devices working. We find that this is a huge hassle, and if you ever lose an adapter, where are you going to get a replacement in a hurry? This isn't a big deal if you're only going to use HDMI cables, but it's something to remember when you are deciding what you want in your TV.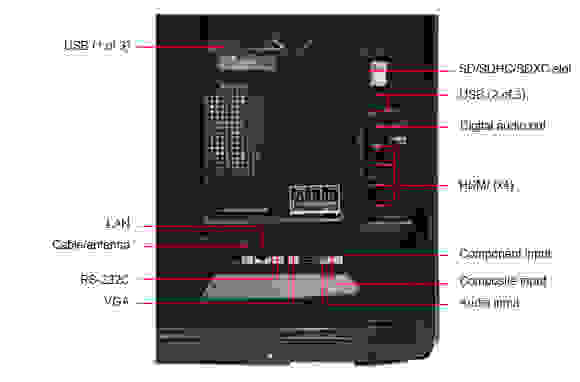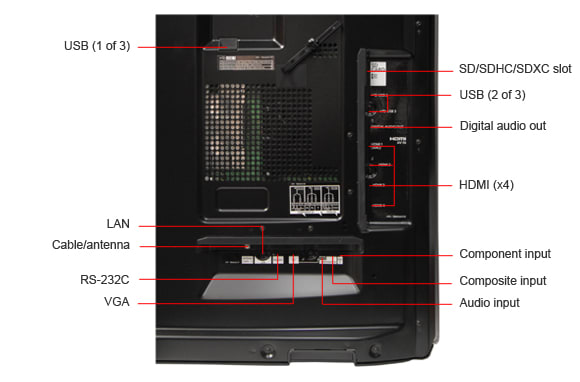 On the back of the set, there are three separate input panels, two on the back and one on the side. The panels on the back are home to the component/composite hybrid ports, the cable/ANT input, an ethernet port and a lonely USB port.
On the side of the there is an input panel with all four HDMI ports, 2 USB ports and an SD Card slot.
The ports are spread out over the back of the set, and the panel that holds the analog options is a giant pain in the neck, but the side-facing input panel is quite nice, with a wide selection of ports to use. Still, it's worth mentioning that the ports on the back of the set are wretchedly difficult to access, even with the adapters dangling the connections out a couple inches.
We're not going to beat around the bush here, the audio quality was outstanding for a TV. You're not going to mistake it for a surround sound system, but the audio quality is great on its own. There's even a sub-woofer inside the casing, which makes for great bass response in movies, and even the treble response is clear as a bell.
For those of you who are unafraid of the cable adapters in the back of the set, the TV even allows you the option of toggling which audio input you'd like to use, presumably for those who really want to see if Pink Floyd's Dark Side of the Moon actually does sync to the Wizard of Oz.
In addition, you can alter the bass response as well as the treble, but there isn't any true equalizer. While it's a good bet that cinephiles will opt to use their own home stereo system while watching movies, the audio performance will be more than good enough for most viewers.
The menu interface for the is virtually identical to what we've seen on other 2011 year Panasonics. It isn't going to win a beauty pageant, but it's a functional menu that's not difficult to navigate. Everything is clearly marked, even if you sometimes have to dig a bit for the option you want if you're looking for an advanced feature.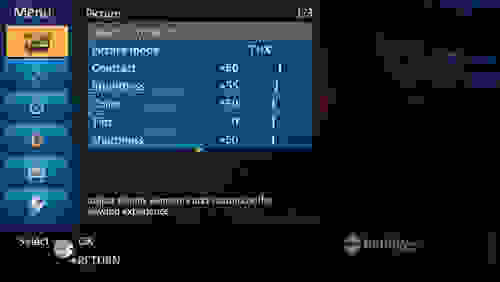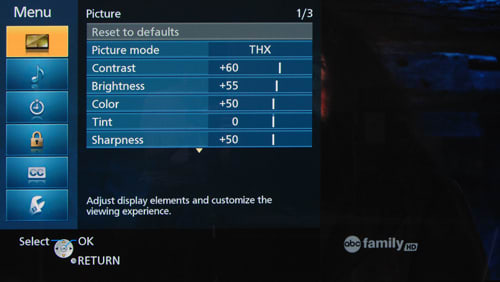 Sometimes many submenus will be greyed out depending on which modes you have selected or your input source. For example, if you are using a DVD player hooked up to your TV via the analog ports, some of the advanced picture menu options will be greyed out.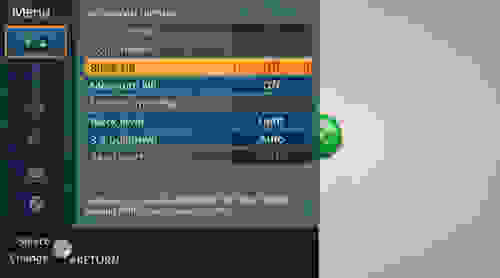 The instruction manual is very informative, if a bit oddly-ordered. You won't have any difficulty finding information in it, and it will tell you everything you'd ever need to know about your TV set (except, of course, what we're telling you in this review). As of the publication date of this review, the manual is not available online.
The honestly disappointed us a bit with their internet features, as they are still using their same clunky interface as last year's high-end TV sets. Sometimes continuity is a good thing, but where their menus were slow and awkward to navigate, the can't really afford to be left behind in this area if they expect to compete.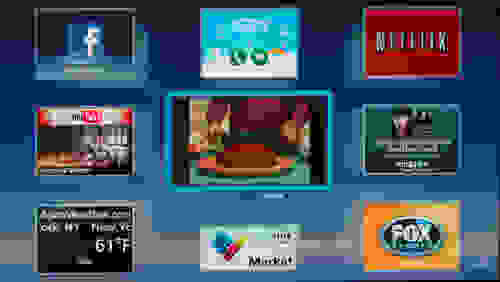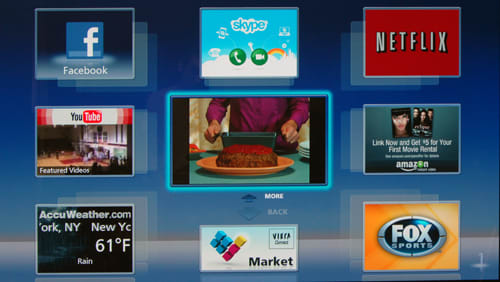 If you're accustomed to using your TV set to browse the web, you'll immediately note how slow the interface is. Just like last year, you are presented with a series of stacked windows in each layer, and there's an unnecessary animation that slows down navigation time even more.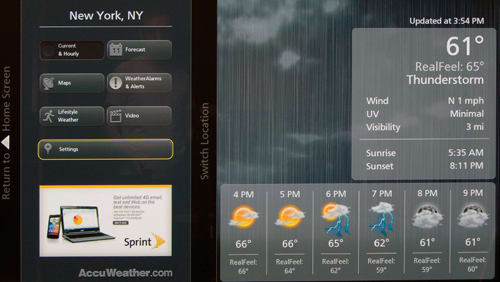 For those of you who own an older Panasonic with similar features to this TV, you'll probably be happy to know that many of the popular content partners have been carried over to the new . We can only assume that as system updates start rolling around and new partners team up with Panasonic there might be more options for you to access, but until the interface is fixed, you're doomed to suffer the slow navigation.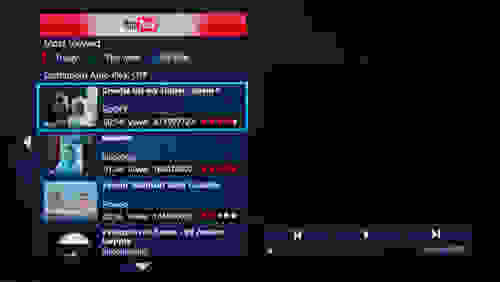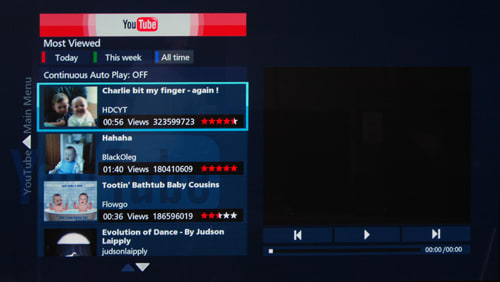 The can play back photos, video clips, and audio clips from any of its three USB ports. You can also use the SD/SDHC/SDXC card slot. The interface is straightforward and easily navigable.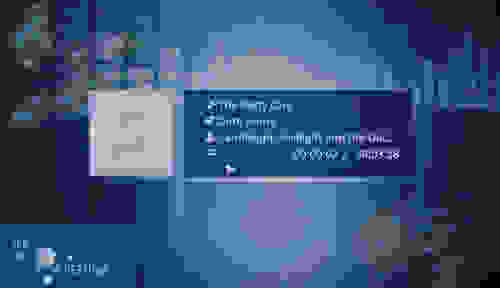 Typically, plasma screens require a lot more power to operate than LCD screens, but the giant screen of the didn't actually draw a ton of power for its size. There's only one setting for screen luminance, so our calculations are simple for this one, but the shouldn't empty your wallet in power costs.
Against the other comparison sets, the draws as much current as is expected for plasma screens, but still drew more than the LCD comparison model TVs.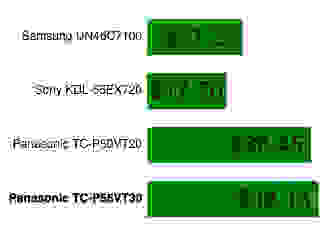 The has a higher MSRP than the TC-P50VT20, and its definitely possible that you'll be able to find the latter onlne for even cheaper, but while you pay more for the you get a return on your investment in picture performance and 5 more inches on the screen. That being said, both TVs are fairly similar in interface, and if the better picture performance isn't worth the extra cash to you, you may consider searching for the older TC-P50VT20.
While neither TV does much to impress when it comes to peak brightness, the has a much wider contrast ratio than the TC-P50VT20. Keep in mind, though, that neither of these sets will perform well in a brightly-lit room, as their peak brightnesses fall well short of 200 cd/m2


The has much less color temperature error overall, rarely straying into the realm of Human perceptibility, whereas the TC-P50VT20 has slight issues in this regard. Both TV sets do an okay job with their RGB curves, but as they're not perfect, take note of any color banding you see in the strips below, indicating color values the sets can't produce.
Surprisingly enough, the newer does not have as wide of a viewing angle as the older TC-P50VT20. Usually plasma screens have very wide viewing angles, and though we're willing to bet that you're not planning on watching your TV set directly from the side, the TC-P50VT20 has a better viewing angle.
Surprisingly enough, the newer does not have as wide of a viewing angle as the older TC-P50VT20. Usually plasma screens have very wide viewing angles, and though we're willing to bet that you're not planning on watching your TV set directly from the side, the TC-P50VT20 has a better viewing angle.
Comparing the value of the and the Sony KDL-55EX720 is a little tricky, given how much different each of these TV sets are. For the most part, the LCD-screened Sony will offer you a much better picture performance across the board, but if 3D content or respectable in-set sound is more your thing, the Panasonic flagship plasma's performance is several orders of magnitude better.In the end though, we give the edge to Sony because their high-end LCD can do more in more environments.
The biggest advantage of an LCD screen over a plasma is definitely brightness level. Where the Panasonic set struggles to create a picture bright enough to be seen in a room with more than a candle lighting it, the KDL-55EX720 has absolutely no troubles in this department, even sporting a competitive black level. The Panasonic can't touch the Sony here.


Though both TVs scored well here, the edge goes to Sony again, this time by displaying less visible color temperature error, and slightly better RGB curves, which can be seen in both of the charts below.
Here is where the Panasonic starts to take some ground back in this comparison, as the , a plasma screen, has a much wider viewing angle than the LCD-screened Sony KDL-55EX720. Much of this is simply by the very nature of the different screen technologies, but the will be much better for entertaining more people spread across a wider angle from the TV set.
It's hard to argue in favor of a set with a litany of adapters that can easily be lost, and not as easily replaced. The Sony offers about the same range of ports, but none of them require anything special to use, so we prefer the Sony in this means of comparison.
While the Samsung UN46C7100 is only $100 less in MSRP, it is also 9 inches smaller in screen size. Still, at this point in its life cycle, you could probably find it for cheaper online. Because the Samsung is an LCD screen, it's going to have some innately better performances like peak brightness and power, but also some that are worse like 3D content and viewing angle. In the end it's up to you what you want out of your television.
The Samsung doesn't have as deep of a black as the larger , but what it lacks in contrast (which is actually still very good) and black levels, it makes up for in having a peak brightness that's well above the minimum needed for viewing in a brightly-lit room.


This one's pretty much a wash, as both television sets did fairly well in terms of color performance, with the slight edge going to the Samsung.
Due to the nature of LCD and plasma screens, the Panasonic's behemoth has a vastly wider viewing angle than the pitiful sliver of decent viewing offered by the Samsung.
As you can see from our provided chart, the Samsung UN46C7100 has a similar amount of ports to our Panasonic protagonist, but without the incredibly-annoying adapters. Users of older external media sources may want to check out the Samsung UN46C7100 instead of the .
The is a really great TV, in most regards, but there's no perfect TV. We've learned to stop looking for that. In terms of features, you'll be hard pressed to find a better plasma. Panasonic, already the leader in plasma TVs, has finally taken design seriously, and the is as good looking as the best LED LCDs out there. The 3D performance is better than any of the competing LCDs, so you've already got a winner here. The streaming content offerings get a little better every few months as new partners sign on. A WiFi dongle is included, so you don't even need to run an ethernet cable to the TV to take advantage of things like built-in Netflix. In terms of core performance, the color reproduction is great and the motion performance is good.
The TV's brightness is still an issue. Though Panasonic has made improvements since last year, the whites just aren't all that bright, and when you put the 3D glasses on, which are essentially sunglasses, you lose a tremendous amount of contrast. Without the glasses, this TV will have a harder time competing ambient light in a sunny room than almost any LCD TV. With the glasses, you have to watch movies in a dark room. We also noticed some screen uniformity issues where colors could streak across the screen. It's infrequent but noticeable. Finally, while we like the online content offerings, the interface is slow and awkward.
If you're comfortable with these issues and can live with them, you've got yourself a winner.
When the series is this stacked with features, you don't go small. The VT30s are available in 55-inch and 65-inch models. Both are similarly equipped in every regard.
Meet the tester
David Kender
Editor in Chief
@davekender
David Kender oversees content at Reviewed as the Editor in Chief. He served as managing editor and editor in chief of Reviewed's ancestor, CamcorderInfo.com, helping to grow the company from a tiny staff to one of the most influential online review resources. In his time at Reviewed, David has helped to launch over 100 product categories and written too many articles to count.
Checking our work.
We use standardized and scientific testing methods to scrutinize every product and provide you with objectively accurate results. If you've found different results in your own research, email us and we'll compare notes. If it looks substantial, we'll gladly re-test a product to try and reproduce these results. After all, peer reviews are a critical part of any scientific process.
Shoot us an email