For $800, a 47-inch TV this average feels like kind of a ripoff. We've long felt that Panasonic's strength lies with their plasma TVs, and the E5 is a testament to that: not a bad product overall, but not a good one either. We tested decent, above average color adherence and a pretty good horizontal viewing angle, yet the usual maladies and malingerers were also present: poor speaker output, a "meh" contrast ratio, and an entirely lackluster design.
The Panasonic Viera TC-L47E5 is not overpriced. It does what it should, and has no glaring drawbacks. If you just want a low-end TV from a high-end name like Panasonic, the E5 might be a good buy, but we think there are a few too many Cs on this report card to highly recommend this TV. Go for one of Panasonic's excellent plasmas instead.
An understated, frills-free design that focuses on usability
An easy-to-use product that's well-labeled and smartly built.
There's nothing terribly interesting about the E5's design. Its rectangular stand and thin-bezeled panel are modern and, in some ways, unique to Panasonic. Regardless, don't purchase one under the impression that you'll be wowing anyone with its appearance. As far as usability goes, expect to find well-labeled ports and controls, as everything about this TV is geared to be as user friendly as possible.
Low-end HDTVs should be simple and dressed down, as with the E5's straightforward design; a less complicated television lends a higher degree of usability and familiarity than you'll find on a frills-heavy, high-end TV. You won't find any gesture or voice commands, infrared remotes, or button-less touch controls here. What you will find is an easy-to-use product that's well-labeled and smartly built. The glitz of all new products eventually fades, and you might be happier in the long term with something plain and simple like this.
A passable performance that will likely disappoint
The E5 series is almost at the "bottom of the barrel" when taking Panasonic's 2012 LCD line-up into consideration. While its price point would suggest passable performance—and that's basically what you get—we didn't go into testing the E5 with high expectations. Even still, this TV's core performance is decent. We tested fairly impressive color adherence, including an especially vigilant color temperature. However, the E5's overall color accuracy—designated by its color gamut—should be better. Colors won't be quite as rich and varied as they would be on more expensive models.
The E5's overall color accuracy should be better.
As for contrast (black and white) performance, the E5 will probably disappoint picture purists. Its black level was much too bright to create realistic night scenes, for example. While it's bright enough to get a passable contrast ratio, the final tally here is one that wholly underwhelms. The straw that breaks the camel's back is motion performance, though. We saw some very blurry objects in motion, mild color trailing during high-contrast movement, and even greyscale shifting in moving areas of high bands. This TV's performance is bargain bin, and it wouldn't be a wise purchase if you're at all interested in the integrity of what you're watching.
It says "smart TV" on the box, but the box is misleading.
Panasonic gives user access to as many toggles and sub-menus as possible.
The Panasonic Viera TC-L47E5 purports to be a smart TV, and it is, but not in the same vein as Panasonic's higher-end models. This ethernet-ready LCD requires the separate purchase of a Panasonic wireless adapter in order to connect to a Wi-Fi source, for one, and its internet options are not the full Viera Connect platform. Instead, it offers users a somewhat paltry selection of the usual blue-chip apps: Netflix, Hulu Plus, Amazon Instant Video, and VUDU. It's up to the individual if that's all you need, but anyone with an Xbox 360, PS3, or Roku box already has those apps and more at their disposal. On the other hand, those are also the most commonly desired features of a smart TV, so this could be a perfect offering in certain circumstances.
As for its basic menu software... it's pretty basic. We like Panasonic's layout: the semi-opaque menus and big, easy to ready lettering make for simple and aesthetically unoffensive settings adjustment. Like Sony, the other big TV manufacturer from Japan, Panasonic likes to give users access to as many toggles and sub-menus as possible. This may be a turn-off to most Americans, but TV lovers will be glad to know they have the option to adjust every little jot and tittle of their E5's picture and processing.
This TV is not worth purchasing.
Its design, simplified but usable smart features, and relatively low-end price of $800 make it attractive on paper, but it lacks the full feature set of higher-end models that would make its performance mishaps more forgivable. While the E5 makes a great choice for a small to mid-size room due to its wider-than-average viewing angle, the audio it delivers will make group movie night an ear-straining affair.
The E5's biggest problem is its actual performance, though. This LCD would make a particularly poor choice for film buffs or gamers, as its motion and black levels are lacking. While it's bright enough to deliver a decent contrast ratio, you're just barely putting under par (see the Science section for more details), and despite the lack of any major flaws, you're not getting anything great out of this product. The bottom line is that Panasonic's same-price plasmas are much better performers, and are just as slick and usable. There's no reason to buy the TC-L47E5, unless you find it at a serious discount.
Users are better off buying the identically priced Panasonic P50U50, or a much cheaper LCD from a budget brand.
The Science section is here to detail the testing procedure and nitty gritty results of our full testing process. We make use of a colorimeter in conjunction with DisplayMate's software suite to test the color accuracy, contrast ratio, blacks, whites, motion, and every other aspect of a television's performance.
The L47E5 proved to be a decent performer overall, but has a few too many drawbacks to win our praise.
The E5 maintains solid color temperature, but lacks accuracy and flexibility.
We test for three different color aspects: Color Gamut, Color Temperature, and Color/Greyscale Curves (Gamma). The E5 did marginally well in each category, but in no way does it compete with the variance and accuracy of Panasonic's 2012 plasmas.
The E5's color gamut was not ideal. We test using the CIE 1976 (CIELUV) color space, comparing gathered results against the Rec. 709/sRGB standard. Compared to Rec. 709, none of the E5's peak output results were totally accurate. Green and red (the colors most obvious to human eyes) were undersaturated, meaning they aren't as vivid as they ought to be. Blue, on the other hand, was oversaturated, meaning it will be too bright and dominant during picture content. This will offend only the most sensitive eyes, but familiar content may look odd when viewed on the E5.
The E5 tested with a very consistent color temperature. It swayed into warmer/cooler regions briefly, but none of these deviations were more than +/- 200° Kelvin, which means human eyes won't be able to spot them. Only in the darkest shadow tones does the E5's warming temperature become visible, but by then, the pitch blacks make deviation much less noticeable.
As for the spectrum of colors available, the E5 struggled to produce the full basic range of 1,024 shades/hues, which means edge detail and finer definition content won't be as rich as realistic as it could and should be. This television's greyscale ramps at a good pace, but peaks much too early, resulting in loss of definition at the brightest shades of white.
We tested a much larger viewing angle than average.
One test where the L47E5 excelled was in our horizontal viewing angle test. The E5's total viewing angle of 65° is very good for an LCD-backlit television, and will provide ample viewing space for 2-3 people. While a 47-inch TV is a touch on the small side for wall mounting, placing this TV in a medium to semi-large room wouldn't be a terrible choice. Unfortunately, the actual content won't be as picture pure as it could be, but that's a different story.
A narrow contrast ratio, dragged down by poor black levels
The E5 tested with lackluster contrast. Its contrast ratio of 1136:1 is about average within the realm of monitors and HDTVs circa the early 2000s, but for a 2012 model this contrast ratio is just barely cutting the mustard. The reason its contrast ratio is narrow is because its peak black level of 0.22 cd/m2 is much brighter than is ideal, and is offset only by a fairly strong peak brightness just shy of 300 cd/m2. Don't expect convincingly dark scenes: When you watch the E5 in the dark, it is very clear that true black is much darker than this TV's version of black.
Calibrating the E5 to maximum performance and color adherence was simple.
As usual, Panasonic's pre-sets within the Cinema picture mode were already very accurate. Unfortunately, no amount of experienced tweaking could do much for the TV's actual abilities.
We adjusted Back light from 25 to 100 and Contrast from 95 to 100, while leaving Brightness and Color at Panasonic's pre-sets of 50. Without adjusting Tint, reducing the unnecessary Sharpness setting to 0 will result in the clearest picture. Choose a Warm color temperature to achieve the most accurate appearance of light. Bumping down Brightness will help with this television's poor black levels, but at the cost of crushing your low-end shadows, reds, greens, blues, and everything else.
Meet the tester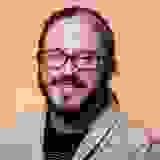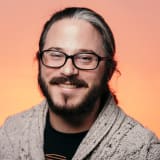 Lee Neikirk
Editor
@Koanshark
Lee has been Reviewed's point person for most television and home theater products since 2012. Lee received Level II certification in TV calibration from the Imaging Science Foundation in 2013. As Editor of the Home Theater vertical, Lee oversees reviews of TVs, monitors, soundbars, and Bluetooth speakers. He also reviews headphones, and has a background in music performance.
Checking our work.
We use standardized and scientific testing methods to scrutinize every product and provide you with objectively accurate results. If you've found different results in your own research, email us and we'll compare notes. If it looks substantial, we'll gladly re-test a product to try and reproduce these results. After all, peer reviews are a critical part of any scientific process.
Shoot us an email