Second-in-command of Panasonic's plasma army.
3D and smart content aside, this is an A-plus television. Its motion, color accuracy, and black levels are all very good, and it'll make almost anything you watch on it look color-true and well detailed. As long as you don't mind the dimmer overall screen brightness, this is one of those rare TVs that's more about picture quality than bells and whistles.
A classy, modern design makes the GT50 more versatile.
Like the VT50 series, the GT50 series is designed in a way that's both smart and stylish. Assembling the display panel and stand takes about 10 minutes, but the finished product is worth the requisite elbow grease. For a plasma display, the GT50 is thin and minimalist, boasting narrower bezels than years past and a square stand that allows the panel to swivel. The stand is overlaid with a subtle gradient that shifts from white to black—it looks quite pretty when catching ambient light.
The GT50 series is designed in a way that's both smart and stylish.
From a usability perspective, the GT50 is designed about as well as any of Panasonic's other 2012 plasmas. There's nothing here that'll blow you away (can we get an integrated cup holder already?), but neither will you find yourself frustrated trying to connect to your cable box or Nintendo console. The GT50 allows for up to 4 HDMI devices, a VGA (D-sub) input for a PC, and shared component/composite inputs for your older devices. There are also 3 USB inputs, allowing the user to connect a flash drive, external hard drive, or to charge a USB-powered device like a Kindle.
The P50GT50 can handle whatever you throw at it.
Be it a shadow-laden cinema blockbuster, quick-motion gaming, or a vividly-colored documentary about the migratory habits of stray cats, the GT50 can handle it. It supports a rich and accurate range of colors, spanning the ideal color space and variety. This is a plasma lover's plasma: expect deep, dark black levels and excellent motion performance. Panasonic's 2500 FFD motion processor is at work here, providing up to 600Hz of smooth, jaggy-free fluidity for on-screen content.
The GT50 is a plasma lover's plasma.
Our only warning is one that goes hand-in-hand with plasma technology. This is a much dimmer TV than the average super bright LED-quipped HDTV, and will be hard to watch in a very bright room, or near sunlit windows. Keep the ambient lighting dim, and the GT50 will make whatever you're watching look accurate and crisp. Don't expect much in the way of integrated audio; the viewing angle, however, is superb, meaning you should wall-mount the P50GG50 in the largest room you have.
Viera Connect still needs work.
The GT50 comes equipped with Panasonic's standard menus, as well as allowing the user access to Panasonic's Viera Connect menu, the headquarters for all of their shared and smart content relating to the GT50. The menus aren't particularly pretty, but they have a certain dignity that you won't find from brands like Insignia or Dynex. The menu is easy to read and use, even if it's something of a mystery what each individual setting is actually changing.
We think Panasonic's Viera Connect platform could use some compressing and simplifying; however, it's still teeing under par for the content it offers. The smart content is laid out in a series of pages, each housing apps around a semi-large picture-in-picture. Scrolling through apps and their respective pages is a sluggish process, but it does mean you get access to Hulu Plus, Netflix, and Amazon Instant Video right on your TV. Panasonic's app store has a lot more to offer, but most of it needs work.
This series doesn't include any of Panasonic's 3D glasses.
The GT50 series uses Active Shutter 3D technology. This series doesn't include any of Panasonic's required 3D glasses, which seems like a big oversight: you'll have to write your own check for those. The 3D itself looks okay, but it isn't a reason to buy this TV. Active Shutter 3D provides a higher depth of field than Passive (FDR) 3D, but also causes more instances of crosstalk—when images get too close to your face, in a way, which causes them to blur. The GT50 allows for 2D-to-3D conversion, and the Viera Connect platform has a decent amount of free 3D content. The most enjoyable thing to watch is still a Blu-ray player and a 3D Blu-ray movie, though.
For more info on Panasonic's smart platform, click here
A high-end plasma that's not for everyone, but will satisfy enthusiasts.
For its MSRP of $1799, the Panasonic Viera TC-P50GT50 isn't cheap. However, considering what you're getting, we think it's a very fair price.
The P50GT50 is a smart, 3D-capable plasma. Its screen size of 50 inches is somewhere between huge and on the smaller size—meaning it should fit into most rooms comfortably, unless you put it in the bathroom. The 3D and smart features are nice additions, but they aren't up to snuff as selling points. However, if you're interested in getting a modern, high-quality plasma TV, Panasonic is almost always the way to go.
The GT50 series boasts inky deep blacks and a rich, accurate range of colors—it's thin and stylish, and its basic software menus work smoothly. It can handle sports and gaming with the best CRT, thanks to Panasonic's motion software, all without any risk of the soap opera effect. If you're going to buy it, buy it for those reasons—but only if you really want 3D and smart content, too. There are plenty of non-smart, non-3D 2012 Panasonic plasmas that'll cost about $1000 less.
The GT50 boasts accurate, rich colors.
To test a television's color integrity, we run three separate tests. One tests how closely the TV's color matches the ideal standard color gamut; the second tests how well the television maintains its color's temperature, which is separate from hue or saturation. The third test reveals how well the television transitions from brighter or darker shades of the same color.
The P50GT50 tested with a very accurate color gamut. Its red, green, blue, and white points were all almost perfectly matched to the Rec. 709/sRGB color gamut, which we map against the CIELU'V' color space. This means that the GT50's content will be accurately saturated, and look exactly as the director or animator intended it to look.
The GT50 tested with a few minor color temperature errors, but nothing too extreme. Color temperature refers to the flavor or shade of the light passing through the television, which ideally will stay the same temperature from minimum to maximum intensity. The GT50 has a few areas of perceptible deviation, but these are mild, and won't be overly noticeable during playback.
The GT50's color curves were shaky, though they describe the proper curve. This means that there'll be a wide spectrum of varying shades and hues on screen, which aids in realistic shadows and edge gradation. However, the curves were quite bumpy, which means some banding will occur during particular color spectrums.
A deep black level is the hallmark of a quality plasma.
The GT50 tested a black level of 0.04 cd/m2 , which means a light output of four hundredths of a single candle per square meter—in other words, not a lot of light. This is very good, as it enables the TV to produce very realistic night scenes, shadows, and edge lines. It also gives the greyscale more room to work within, meaning a wider spectrum of intensity levels and a smoother transition from one to the next. Its resulting contrast ratio is above average, though it's not as impressive as the one we measured from the P50U50.
The GT50's screen offers ample viewing flexibility.
A TV's viewing angle refers to its horizontal viewing angle, or how far from center the screen can be viewed without becoming distorted. The GT50 tested with a massive viewing angle—and in this case, bigger is always better. Its total of 179° means that almost the entire screen is viewable to the most obtuse possible angle. This is a great result for large-group watching, or wall mounting within a large space.
Meet the tester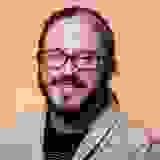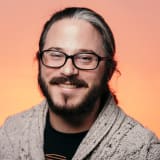 Lee Neikirk
Editor
@Koanshark
Lee has been Reviewed's point person for most television and home theater products since 2012. Lee received Level II certification in TV calibration from the Imaging Science Foundation in 2013. As Editor of the Home Theater vertical, Lee oversees reviews of TVs, monitors, soundbars, and Bluetooth speakers. He also reviews headphones, and has a background in music performance.
Checking our work.
We use standardized and scientific testing methods to scrutinize every product and provide you with objectively accurate results. If you've found different results in your own research, email us and we'll compare notes. If it looks substantial, we'll gladly re-test a product to try and reproduce these results. After all, peer reviews are a critical part of any scientific process.
Shoot us an email