From a feature fanatic's perspective, the S60 series is not terribly exciting: Out of Panasonic's six plasma series this year, this one is second-to-last out of the whole line-up. The S60 series offers full 1080p resolution, built-in WiFi, and a standard feature set; essentially, it offers only the basics, with the lowest series (X60) only supporting a native resolution of 720p. Nevertheless, we expect the S60 to give us a strong idea of the performance and hardware capabilities of Panasonic's entire 2013 line-up.
Panasonic may call its mega high-end ZT60 plasma "the reference TV," but the S60 deserves some accolades of its own: This TV is dark, sporting black levels comparable to the Batman bathing in an ink-filled tub inside of a black hole. On top of that, its color gamut was basically a carbon copy of the rec. 709 ideal. Ladies and gentlemen, 2013 is here, and it's looking to be a very good year for picture purists. 3D is sliding into obscurity, smart platforms are as loosely implemented as power windows on a Lexus, and Panasonic is still not done making its plasmas to the highest standard possible—only now, you don't have to pay through the nose to get them.
Panasonic made very mild changes to the S60's design, and some of them may not be for the best.
The Panasonic Viera TC-P60S60 is sleek and minimalist in design. From its plain black rectangle stand to its semi-thin bezel—the top and bottom edges kissed by strips of reflective metal—the S60 eschews the flash and sizzle of high-end TVs from Samsung, LG, and even Panasonic's own LCD televisions.
It's what's on the inside that counts.
I have a theory about this: Consumers interested in courting and investing in Panasonic's plasmas know exactly what they want (the best possible picture), and have little interest in designs that are potentially garish or sci-fi. Evidently, Panasonic is not fishing for any stray passerby with flashy bait. The S60 series seems to boldly claim, "It's what's on the inside that counts." After our tests, we believe it.
There's one drawback to Panasonic's hardware choices for 2013: the connectivity options. Believe it or not, many television enthusiasts—especially home theater owners—want three or even four HDMI inputs to connect all of their high-definition devices. The S60 series, like many of Panasonic's 2013 plasma series, allows for only two HDMI inputs; there's also a shared component/composite cluster and no analog audio whatsoever. This is definitely on the scant side, especially for 2013.
Panasonic's S60 series offers high-end, eye-pleasing picture quality for the 100 percent.
The 60-inch S60 costs $1300, while the smallest size (42 inches) is less than $800. If you'd told me back in 2009 that I could buy a 42-inch plasma—one with an almost perfect color accuracy and nigh Kuro-grade black levels—for 700 dollars and change, I would have branded you a liar and challenged you to a duel. However, that's exactly what Panasonic provides in the S60 series. We've come a long way, ladies.
This is quality that in some ways surpasses last year's flagships.
First things first: The S60 is Panasonic's most basic 1080p plasma this year, but the hardware and panel of the company's high-end clearly trickled down and cemented this series with a quality that in some ways surpasses last year's flagships (see the Science page for comparisons). Remember back in the 1920s when Ford standardized its automobile parts and made it possible for every family in America to own a car? Us neither... but in a way, Panasonic has done something like that this year. By simply sticking to its R&D guns, it has made exceptional, top-quality plasma tech standard and affordable: Even the entry-level models are impressive! If you're a picture quality enthusiast, this is very exciting.
Perhaps the most impressive thing about the S60 series, though, is how it manages to concretely improve upon its 2012 predecessor, the U50 series. We tested a similarly impressive black level on that plasma, but at the cost of its brightness: It could barely outshine a basic lightbulb. The S60 series manages to stay as inky black as the U50 series, while also boosting its overall picture level without the use of special processing or extraneous sub-pixels (we're looking at you, Sharp). Further, those black levels stay deep and dark even at obtuse off-angles.
If you want some of the highest quality picture detail since Pioneer's glory days, and don't want to pay extra for a smart platform or 3D tech to get high-end performance, Panasonic has your back.
A few subtle changes from 2012, but in the right direction
It's pretty clear that Panasonic's emphasis between last year and this year has been on performance: The S60's somewhat plain design and software abilities are a testament to that. Even still, we think it works. The S60's menus are visually dull, though Panasonic did design a somewhat charming transition that brings the menu sliding in from the left side of the TV's screen. Users will find a plethora of options for Picture, Sound, and Settings adjustments that allow them to tweak just about every aspect of their TV's overall performance, as well as a "Pro mode" (Cinema picture mode only) that allows calibrator-level tweaks to things like gamma correction, panel brightness, and red/green/blue bias. We don't recommend tweaking these settings too much unless you have the right software and experience.
The S60's Pro mode allows calibrator-level tweaks to gamma, panel brightness, and color bias.
The P60S60 is not a smart TV in the way we've come to expect: While allowing for a LAN connection and built-in Wi-Fi, the S60 does not make use of Panasonic's full smart platform suite (browser, app store, etc). It instead offers a more basic subset of blue chip apps: Netflix, Hulu Plus, etc. After establishing an internet connection, pressing "Internet" on the remote prompts a small selection of streaming content providers along the bottom of the stream. Users will, of course, need a subscription to these services in order to watch them. This is far from top-level internet usage for modern TVs, but it's not a bad little addendum considering the S60 is first and foremost a TV geared for top-notch picture quality.
Plasma HDTVs may not be for everyone, but we can all agree that this one rocks.
The Panasonic TC-P60S60 (MSRP $1299) is one of the first (if not the first) 2013 series available on the consumer market. While Sharp is shipping a few of its new models, Panasonic's S60 series became available for pre-order first: The higher-end ST60 series won't hit our labs until next month. In a way, our pent-up excitement for the new tech expected this year became channeled into this first real taste of 2013. Our first impression? The S60 is going to be a tough act to follow.
While it has the performance specs and picture quality to satisfy all but the most elite of picture perusalists, the S60 is unique in that with its plasma strengths come only a couple of the technology's usual weaknesses: It still uses a lot more power than the average LCD television, and is a lot heavier. Those caveats aside, the S60 is just a great television. It's bright enough to flourish in all but the sunniest rooms, and is dark enough to provide beautifully rich shadow detail for film content, games—even daytime soaps. Its adherence to the international standard for HDTV color is almost perfect, so everything you watch will look as the director or illustrator intended it to; as a bonus, this also increases the longevity of the panel's life.
If you want to trade your money strictly for quality... the S60 series should be your first stop.
There are no true drawbacks here, and the smaller screens (42 or 50 inches) cost less than $1000, which is not that much to pay for some of the best picture quality on the market. Unless you cart your display around regularly, watch television in a greenhouse, yearn for flashy extras like 3D or a web browser, the S60 series is perfect for almost any other television-based endeavor. If you want to trade your money strictly for quality—while avoiding paying for filler and bunk features—the Panasonic Viera S60 series should be your first stop.
Welcome to the Science section, the place where we put all the requisite jargon and numerical data to support our wild and crazy claims on the front page. When we tout that a television's color accuracy is spot on, or that it's too dim for even a vampire bat, the test results, charts, and data to support those claims are all here.
Calibrate the S60 in Cinema mode to repeat our results.
We calibrate each TV we test prior to testing its black level, picture level, and color accuracy. We calibrate in conjunction with Dr. Ray Soneira's DisplayMate software, using a full suite of test patterns and scripts (as well as the Konica Minolta CS-200 colorimeter) to optimize a television's performance. We do not, however, use any calibrator menus or tweak any settings not available to the general public. All of our results are repeatable at home using the TV's basic menu.
We calibrated the Panasonic Viera TC-P60S60 in Cinema mode (there are also Standard, Home Theater, Vivid, and User picture modes). We raised Panasonic's pre-set Contrast of 85 to 100, increasing the differentiation between video gain and shadow details. We also lowered Panasonic's pre-set Brightness of 0 to -12, deepening the shadow detail while still maintaining steady gradation differentiation between steps 17-234.
The S60 tested with a highly accurate rec. 709 color gamut.
Like a handful of Panasonic's 2012 plasmas, the P60S60 tested with an almost perfect color gamut. A television's color gamut is a visual representation of the 16 million colors it can produce, measured against the international ideal for HDTV color accuracy (rec. 709). The S60's peak red, green, blue, and white were almost perfectly matched to the rec. 709 ideal: Differentiations between the tested gamut and the ideal gamut were not extreme enough to be detected by the naked human eye. This is, naturally, a great result.
The S60's black level crushed the high-end competition.
The Panasonic Viera TC-P60S60 tested with a black level of 0.01 cd/m2. Black level is an important factor in creating contrast within images, rendering realistic shadow detail within shades and colors, and maintaining panel integrity for a television: The S60's black level was the most impressive we've seen in months.
The P60S60 tested with deeper blacks than Samsung's flagship plasma from 2012 (our best of year, the E8000), Panasonic's own flagship plasma (the VT50) from last year, and Sony's 2012 flagship LCD (the HX950). Needless to say, this is very impressive, especially when you consider that those televisions cost between two and four times as much as the 60-inch S60.
The S60's total, natural contrast ratio is over 9000:1, which is absolutely huge for a lower-end TV with no extra processing or dynamic settings active.
Viewing angle, color temperature, color curves, and greyscale gamma
The S60's motion results and horizontal viewing angle were both quite good, which is usually the case with plasmas. Likewise, this TV consumes a lot of power: You'll be paying about $40 a year for it if you watch it every day.
Meet the tester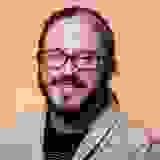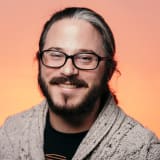 Lee Neikirk
Editor, Home Theater
@Koanshark
Lee has been Reviewed's point person for most television and home theater products since 2012. Lee received Level II certification in TV calibration from the Imaging Science Foundation in 2013. As Editor of the Home Theater vertical, Lee oversees reviews of TVs, monitors, soundbars, and Bluetooth speakers. He also reviews headphones, and has a background in music performance.
Checking our work.
Our team is here for one purpose: to help you buy the best stuff and love what you own. Our writers, editors, and lab technicians obsess over the products we cover to make sure you're confident and satisfied. Have a different opinion about something we recommend? Email us and we'll compare notes.
Shoot us an email