At CES 2013, Panasonic announced the arrival of a successor to its award-winning VT50 plasma television—needless to say, we were eager to see it. Last week, we went to Panasonic's US headquarters to get a sneak peek at the fruits of its labor: the VT60, new for 2013. Nestled under cloud cover in Secaucus, New Jersey, we set up our mobile testing rig and put this would-be usurper against hard data.
While this wasn't our usual full battery of tweaking, testing, and features fiddling, we can conclusively say that the VT60 is worth getting excited about. The picture quality was terrific on last year's flagship, yet the VT60 still managed to improve upon the VT50's black level, color gamut, hardware, and smart platform content. Improvements have been made to all of the important areas, and pricing has just been announced: the 55-inch VT60 for $2,599.99; the 60-inch VT60 for $2,999.99; and the 65-inch VT60 for $3,599.99.
V is for Victory—You'll Want A Peace Of This TV
We thought last year's VT50 was a very handsome TV, despite that the 65-inch model we reviewed was rather gargantuan. Like last year year, Panasonic appears to be focusing on providing appealing designs for its 2013 LCD and plasma display panel (PDP) televisions. The VT60's most notable design feature is its V-shaped stand. The V elegantly holds the heavy panel in place, allowing it center stage in a theater environment.
The 55-inch model we saw at Panasonic's Jersey show floor was equipped with a brushed aluminum stand, and its bezel was wrapped entirely in a thin metal strip. If you read my review of the lower-end S60, you may recall that the fully-wrapped silver around the bezel is a benchmark of Panasonic's 2013 high-end.
This design is not mind-blowing, but it does maximize the screen to a degree, and equips the panel with sleek trimmings: Considering that many consumers buy a plasma TV for its picture quality and not for its appearance, we think the VT60 could look a lot worse and still find buyers. This elegant design makes for an icing-on-the-cake effect.
"This design is not mind-blowing, but it does equip the panel with sleek trimmings."
Those of you with a home theater may take pause at the VT60's available input connections, however. There's been some curiosity and debate over Panasonic's choice to equip even its highest-end TVs with three HDMI inputs, where most companies are offering four (or even five, in Vizio's case). The VT60 still offers the usual array of component/composite and USB inputs, but if you've got a wide array of high-definition devices, that one missing HDMI input could throw a wrench into your plans.
Finally, expect similar or better audio than last year's VT50 (which had great speakers for a TV). Each size in the VT60 series should come equipped with 10mm side-integrated speakers (hence the bezel around the screen) and a woofer for at least better-than-average audio performance.
The VT60 is vying for the title of Plasmaweight Champion.
We won't be able to run all of our tests on this black beauty until we can get a model into our Boston labs, but we were able to take enough readings in Secaucus to come to one conclusion: This is a great television. Ominously, our CS-200 chromameter is now in need of repairs. The last reading it took before temporarily expiring? The VT60's minimum light level. We might be a little superstitious, but that seems like something of a sign.
Side-by-side with last year's VT50, the difference in black level was readily apparent. Human eyes can be tricked, but the CS-200 cannot, and the proof is in the pudding: The VT60 achieves deeper shadow tones—offering a more realistic picture and more finely detailed shadow gradation—than last year's much-vaunted VT50. If picture purity is your bread 'n butter, keep an eye on this series. See the Science page for the hard data on the VT60's white and black levels.
"The VT60 achieves deeper shadow tones than last year's VT50."
Another test we had time to run was color gamut, which is very important in dictating a television's overall color accuracy. There's a set ideal for color gamut—called Rec. 709—that dictates what peak red, green, blue, and white should be on an HDTV. The closer a television comes to this ideal, the more accurate its color during all content, which provides for rich details and a perfectly saturated palette. The VT60 matched to the international ideal with very little degree of error. Accuracy in color gamut is a hallmark of a high-end plasma, and the VT60 did not disappoint. In fact, the results were terrific.
Finally, we were able to take a D65 color temperature reading: the average result was 6490° K, which is just 10 degrees shy of the 6500° ideal. Just from a handful of readings on-site with Panasonic, we're certain that this TV produces a very high-quality picture, surpassing a large amount of the TVs we've reviewed so far this year—and many 2012 models too. We won't know for sure until we secure a VT60 for our labs, but it's probably safe to place your bets.
Panasonic is working to cultivate a more prosumer-friendly television.
We got a small glimpse of Panasonic's 2013 software when we reviewed the entry-level S60 series a couple weeks ago. More than ever this year, Panasonic is attempting to give picture enthusiasts a window into perfectly calibrating their television without calling a professional calibrator.
One way the company is doing this is through a wholly unique sub-menu called "Pro settings." Pro settings, available only in the Cinema picture mode, allows for detailed adjustment of: minimum luminance; red, green, blue, cyan, magenta, and yellow bias; greyscale; average color temperature, and more—essentially, all of the tools you'd need to get the VT60 'just right' without going into any hidden service menus. Panasonic's Fred Villareal shared some pre- and post-calibration data with me, revealing corrections to color and color temperature, as well as an overall reduction in black level (many of the things a calibrator would tackle). We haven't tested this mode for ourselves extensively, but judging from our own gathered data, it seems highly possible that it works "as advertised."
"The VIERA remote 2 app should be a welcome addition to your calibration toolkit."
Another way Panasonic strives to offer a technical bridge to consumers is via the "VIERA remote 2" app, available on both Android and Apple devices. This app allows for control of the TV's channel and volume, and of course works with the VT60: Those uses, however, are old hat. The most interesting addition to the app is that it now allows minute-detail adjustment of the television's current color gamut, which allows users to manually adjust the aspects of digital color—hue, saturation, and luminance—on the fly. Users can also manually set the points of the TV's gamma curve. If this function sounds super stuffy and nerdy, that's because it is—but if you're a purist, it's a welcome addition to your toolkit.
For everyone else, there's Viera Connect. The VT60 is a smart TV, and Panasonic's new smart platform looks much improved over last year's, which was rather clunky. Panasonic intends for their smart TVs to serve as an "Interactive Communication Terminal." The new TouchPen, improved TouchPad remote, voice and facial recognition software, pop-up mounted camera, and swipe & share function are powered by Panasonic's HEXA processor/chip-set—the company is essentially challenging Samsung for the lead in smart functionality and user-command integration. In doing so, however, they've seemingly copied a lot of Samsung's television innovations from 2012. It's not necessarily bad, if they can consolidate uniquely. The TV recognized my face using its camera and was able to populate a home screen I had previously customized, so it looks like Panasonic is on the right track.
We won't be able to comment directly on the efficacy of all of these functions until we get a personal test model, but it's obvious that—besides picture quality—software and smart features are a big part of the Panasonic basket this year. The VT60 is loaded with integration tools and non-traditional functionality, giving it yet another leg up on the VT50 from last year.
Plasma tech is struggling to keep up with alternatives, but Panasonic is not slacking—just the opposite.
Our relatively brief time with the VT60 at Panasonic US was informative. Having just reviewed the S60—a more basic, but still powerfully performing TV—we were very much expecting to see good results from the VT60, and we did. Its black levels, peak whites, and color gamut adherence were pure quality. Getting these results from a gut check on sight in Jersey is even more impressive—in fact, I would be willing to bet that Panasonic's entire 2013 plasma line-up is going to be a hotspot for top-notch tech this year.
In fact, last year's VT50 had one major drawback: Its smart platform lagged behind Samsung's and LG's in terms of usability and features. Panasonic appears to have remedied this problem, and where the VT50 was only a runner-up for our 2012 Best of Year award, it seems highly possible that the VT60 will take the award in 2013. If its other aspects—gamma, viewing angle, motion—are anywhere near the quality of its contrast performance and color accuracy, it seems like a shoe-in.
Pricing for the VT60 series has now been announced, and you can expect to pay at least $2,600 for the smallest size in the series. There's no arguing that that's a lot of money: On the other hand, the VT60 is looking to be in at least the top three televisions we'll see all year—UHD aside, that is. Expect updates and additions to this preliminary review when we secure a model for our full array of tests. We encourage curious readers to ask any questions they might have about the VT60 series, and we'll do our best to answer them or at least give our subjective impressions.
Our color gamut and contrast results for the VT60 were gathered using the Konica Minolta CS-200 color meter. To determine color gamut, we take a sample of the television's peak red, green, blue, and white sourcing from DisplayMate's testing software. To determine contrast, we take a measurement of the television's 20% APL brightness and 80% tunnel black.
The VT60 allows for two different color gamuts: the Rec. 709 color gamut, and new, more saturated color gamut unique to Panasonic. This more highly-saturated color gamut is available on all of Panasonic's plasma series this year save for the 720p X60 series.
We tested the VT60 against the Rec. 709 international ideal for digital color, and it performed very well. Its peak red measured with a visible error of 0.00031045, which is not perceptible to the human eye—meaning for human beings, its peak red is perfect. The same can be said for green and white. Blue showed a little more error—but at 0.0035, is still practically perfect. This is a terrific result, especially considering we only quickly calibrated and tested the VT60 right in Panasonic's conference room.
The new color gamut features more highly saturated reds: Panasonic has implemented a pure red phosphor coating over the transistors in their plasma panel design, allowing for a natural boost to red saturation. While we saw this red-shift in action, we did not test for it, and can't provide objective data. Visually, though, the difference is quite obvious. Horror movie fans, rejoice!
To test a general brightness result for a display, we set it to display a 20% white screen—20% being an industry accepted APL (average picture level), meaning it's representative of "most content." At 20% APL, the VT60 hit 82.38 cd/m2 and, like the Panasonic S60 from a couple of weeks ago, tested with a minimum luminance (black level) of 0.01 cd/m2 . This gives the VT60 a contrast ratio of 8238:1 at 20% APL... this number could potentially jump to 10,000:1 at lower APLs, which is just fantastic, promising rich shadow detail and a huge amount of breathing room for the greyscale intensity input.
When we secure another version of the VT60, we'll update with information on tunnel contrast, white falloff, viewing angle, motion, power consumption, and any other data we can squeeze out.
Meet the tester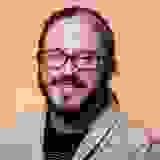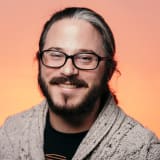 Lee Neikirk
Editor, Home Theater
@Koanshark
Lee has been Reviewed's point person for most television and home theater products since 2012. Lee received Level II certification in TV calibration from the Imaging Science Foundation in 2013. As Editor of the Home Theater vertical, Lee oversees reviews of TVs, monitors, soundbars, and Bluetooth speakers. He also reviews headphones, and has a background in music performance.
Checking our work.
We use standardized and scientific testing methods to scrutinize every product and provide you with objectively accurate results. If you've found different results in your own research, email us and we'll compare notes. If it looks substantial, we'll gladly re-test a product to try and reproduce these results. After all, peer reviews are a critical part of any scientific process.
Shoot us an email