Too bad the 32PFL4507 isn't a lightbulb. In the TV business, Philips was hot stuff 40 years ago—acquiring big companies like Magnavox and Westinghouse—but in recent times, the company sought helping hands. And it found them: Osaka's Funai Electric Co. sources Philips TVs, selling them to North America and Canada, and Hong Kong's TVP Technologies does the same in other territories. Thus, hailing from one of Funai's Chinese manufacturing plants, the 32PFL4507 (MSRP $329.99) is here to help you pinch pennies—and that's about it.
Yet just because money-saving ploys are in play doesn't mean this bargain buy is a particularly bad one. Just don't expect any extras, like smart features or 3D.
Attack of the rectangles
Sure, you saved some money, but the 32PFL4507's design is akin to stretchy pants and a T-shirt—just lazy. What a mundane assortment of rectangles. The dinky stand can't swivel, and every cheap plastic inch quickly collects ugly marks and smudges. Photographing the unit required fanatical wax-on/wax-off procedures, so be sure to keep a cloth nearby if greasy smears make you crazy.
Every cheap plastic inch quickly collects ugly marks and smudges.
Layout, at least, inspires no complaint. On the back, composite/component, HDMI, and coaxial hookups are easy to reach, and on the left side, two more HDMI ports, a USB port, a VGA, an antenna connector, and a headphone port are readily accessible, as well. Lastly, the front of the television boasts the only nice flourish on the entire unit—a silver strip that supports a simple set of touch-sensitive TV controls.
Let them eat JPEGs.
If you're a tech-loving sofa potato, let's just get this out of the way: This is not the TV for you. Gandalf won't burst lifelike out of this TV, blasting your living room and your eyeballs with 3D fire. No smart platforms, motion-controls, or web-browsers here. But you can display still or moving JPGs on your TV by way of USB. Whoo (music is out of the question though)!
For such a cheap TV, we are very pleased with the level of customization we found.
The 32PFL4507 didn't leave us completely bored, however. In fact, for such a cheap TV, we are very pleased with the level of customization we found. The sound menu is pretty varied, with an equalizer, a number of go-to settings for various viewing scenarios (News, Movie, Sports, etc), and a decent surround sound option—so even though this TV only packs a set of two 8-watt speakers, at least you can tinker with them to your heart's content. The Picture Menu is similarly diverse, divided into Auto Picture, Backlight, Contrast, Brightness, Color, Tint, Sharpness, and Advanced Settings. The Advanced portion allows for changes to color alignment, noise reduction, and gamma.
This TV has a great viewing angle, so you can enjoy its unremarkable picture from nearly any seat on the sofa.
A TV lab sounds like a thrilling place, and often it is, but when the 32PFL4507 came to town, it was a dull day indeed. During testing, this Philips just didn't deliver many praiseworthy—or unforgivable—surprises. Its viewing angle is quite generous, especially for an LCD, but the overall picture quality is just ho-hum, so no one cared. Motion performance looked fairly sharp, with little trailing or blur, but color, screen uniformity, and contrast ratio range from poor to totally unremarkable, so no excitement there either.
The overall picture quality is just ho-hum.
To get to specifics, in terms of color, we noted perceptible warm errors in the middle of the greyscale, so some mid-tone shades may appear too blue. Color accuracy wasn't great either, with notably undersaturated reds, and slightly undersaturated blues. And whether due to poorly-implemented LED edge-lighting or a cheap screen, it's hard to know for sure, the screen uniformity isn't winning any medals either. A totally black picture betrayed ugly, luminous blotches along some of the edges and corners. To cap it all, the TV's contrast ratio didn't thrill us either. The display gets dark and light enough, but that's about it.
None of this is to say the TV is unwatchable. Dr. Phil won't render like a Smurf or anything, but if you're a picture purist and you want a small TV with arresting quality, this Philips isn't going to do the job.
A TV your piggy bank won't snort at
If you're looking for a TV to go in a spare room, or a low-budget option for a dorm or waiting room, this Philips is a fair buy. But if you're a picture enthusiast in search of affordable quality, we've seen better—keep on shopping. Either way, be sure to look for this Philips (MSRP $329.99) on sale: We saw it online for around $248.
To recap, the 32PFL4507's major drawbacks are its color temperature errors, its cheap design, and its inaccurate colors. Its generous viewing angle and smooth motion look great on paper, but the TV in no way delivers distinguishing performance. If you buy this television, you probably won't be hugely disappointed—but you won't be thrilled either. The fact is, with its list of color troubles and its unremarkable contrast ratio, this Philips TV is simply nothing special.
This budget TV fails to distinguish itself in any particular way—good or bad. For a guest room or lobby, this model is certainly adequate, but for shoppers who want excellent picture quality at an affordable price, there are better alternatives out there. Though this Philips offers dependable motion performance and an ample viewing angle, it misses the mark a bit in terms of both color and contrast ratio.
Roses aren't red enough, violets aren't blue enough...
To be clear, despite its shortcomings, regular viewing on this Philips proved adequate, as nothing marred the TV's picture on a truly glaring level. Yet this display is not without perceptible problems. Its color gamut fails to hit the ideal mark on several counts: Reds are notably undersaturated, for instance, falling short of the ideal point by quite a bit, so reds on this television won't look as vivid as they should. Blues are only a little undersaturated, though, and greens err only slightly, by straying too far into the yellow side of the spectrum.
As for color curves, which describe how smoothly a TV transitions from one color to the next, testing revealed a great result, save for one error toward the middle-to-high end of the greyscale: The TV's blues leapt up in luminosity, and plummeted back down shortly thereafter—to continue on an otherwise smooth ascension. Essentially this means that certain transitional blues are missing. Aside from that, though, color transitions on this model are satisfactory, especially for a budget display.
Color temperature wasn't perfect either, with perceptible warm errors polluting much of the middle of the greyscale. In real terms, this error means that areas of middle-grey shadow may sometimes suffer a blueish cast.
The 32PFL4507 offers a bigger viewing angle than we expected.
Since not everyone can sit directly in front of the television every time, we measure a TV's contrast ratio from various angles along an arc to see how well it maintains a picture, and thus determine its viewing angle.
Due to the positioning of their light sources, LCDs frequently do poorly on this test, but surprisingly, this little Philips provides a total viewing angle of 74º, which is quite ample.
In the words of Farmer Hoggit: "That'll do, pig. That'll do."
A TV with an excellent contrast ratio can capture the drama of a single light, flickering against an inky black sky, or animate an object in a lifelike way by rendering the many shades of its contours, from dark to light. This is why we always have high hopes for a TV's contrast ratio—a figure we determine by measuring a display's maximum and minimum luminosity.
This Philips has an adequate contrast ratio, and nothing more. It doesn't set itself apart with an abysmal score, nor does it distinguish itself as anything special. For an LCD, this TV isn't especially bright—its peak brightness of 178.46cm2 is sufficient for most viewing scenarios—but we regularly see models with more dazzling readings than this. In the same breath, we've seen far worse, so we'll take average without complaint. The black level inspires much of the same, at 0.14cm2 . That reading will do, but if it was much worse, it would be in "dark grey" territory. On the whole, that leaves us with a contrast ratio of 1275:1—nothing to write home about, and nothing to cry over either.
Meet the testers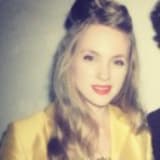 Virginia Barry
Former Managing Editor
@
Virginia is a former Managing Editor at Reviewed.com. She has a background in English and journalism. Away from the office, Virginia passes time with dusty books & house cats.
See all of Virginia Barry's reviews
Checking our work.
We use standardized and scientific testing methods to scrutinize every product and provide you with objectively accurate results. If you've found different results in your own research, email us and we'll compare notes. If it looks substantial, we'll gladly re-test a product to try and reproduce these results. After all, peer reviews are a critical part of any scientific process.
Shoot us an email