The 55PFL5706 (MSRP $1,200) is the largest of the company's 5000 series models. Sporting an uninspired design that is more Uncle Phil than King Philip, we would be remiss to judge this figurative book by its cover. This Philips had some solid performance scores, especially when it came to its superb viewing angle and above-average audio for a TV. The menu interface is easy on the eyes and simple to use. Even the smart platform on this TV, called Net TV, was actually decent, which was a pleasant surprise.
The 55PFL5706 did have its share of pitfalls. The motion performance wasn't great and the power consumption was pretty bad. The worst sin that this Philips commits is the poor infrared signal that it emits, which means that the remote has to be pointed directly at the IR sensor for it to function. This is actually a very frustrating problem to have on a TV. Regardless, the Philips 55PFL5706 is a good TV, especially for the price of admission.
Let's be honest: $1,200 is a pretty low asking price for a 55-inch TV with internet connectivity. The design of the 55PFL5706 can be summed up as average and uninspired: it is thick and everything is made out of cheap-feeling plastic – the bezel around the screen looks like it could be pulled off if enough force is applied. With all that said, the Philips 55PFL5706 is not an offensive looking TV, but don't expect the same quality and sleek design that a nearly $4,000 Samsung will get you.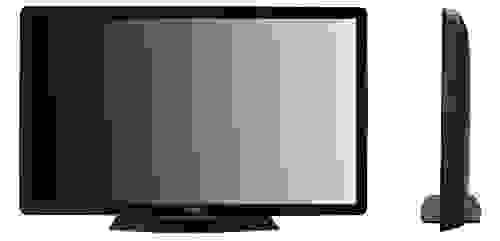 Underneath the Philips logo, there is a strip of metal that looks a little out of place on this TV. This strip is actually where the infrared sensor is located and potential buyers of the 55PFL5706 would do best to remember this. If your remote is not pointed near this sensor, the TV will ignore your button presses, no matter how many times you angrily try to adjust the volume.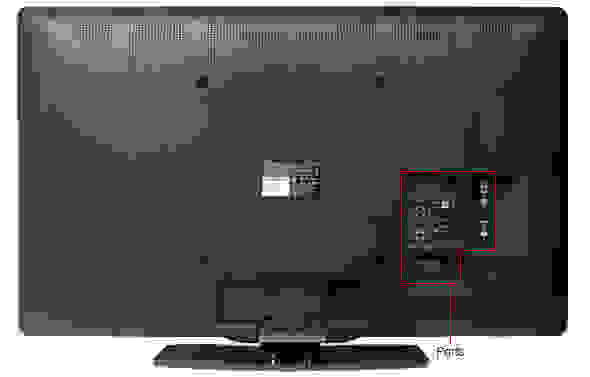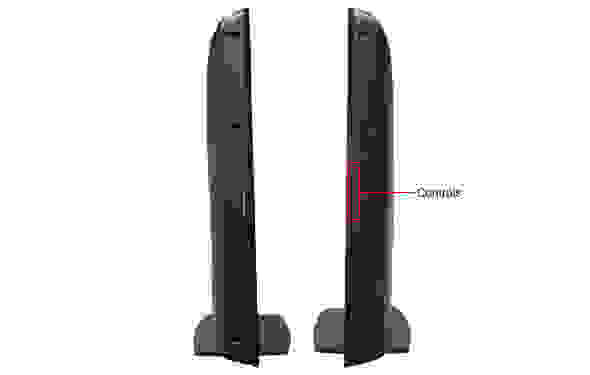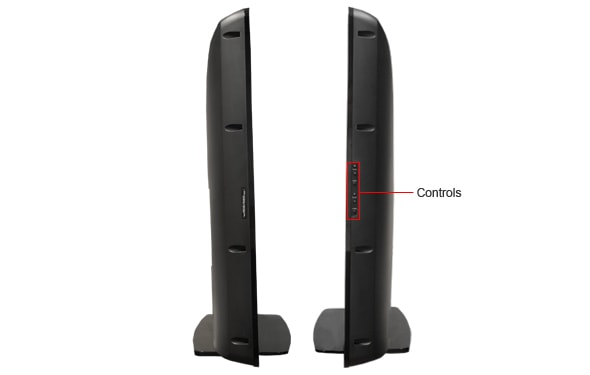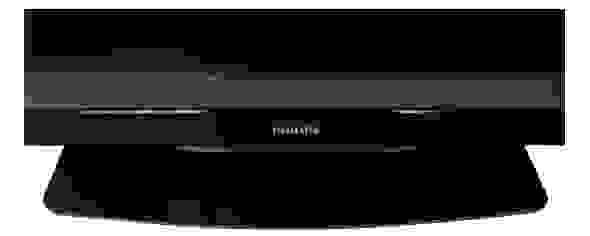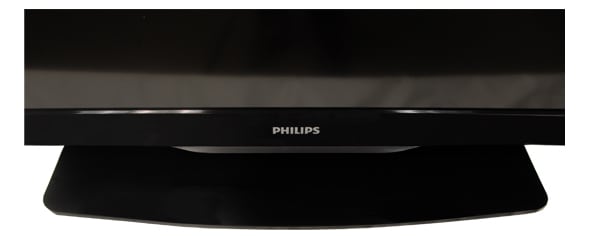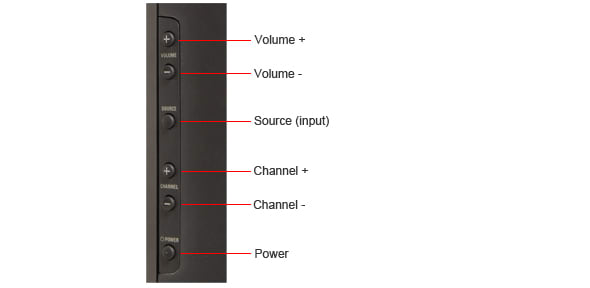 Philips includes this standard remote with the 55PFL5706. Aside from the previously mentioned need to point the remote directly at the IR sensor, we really like the look and feel of this remote. The buttons are placed properly and the metallic wheel that is used instead of arrow keys is very well done. There's just something so classy about this remote.


The Philips 55PFL5706 comes with a remote, batteries, a user manual, and warranty information.
The Philips 55PFL5706 includes all of the essential ports, like four HDMI ports, a USB port, a component input, and a composite input. The placement of these connections could have been better, specifically the three HDMI ports underneath the composite input. These ports are facing downward and can make connecting an additional video game console or Blu-Ray player rather difficult.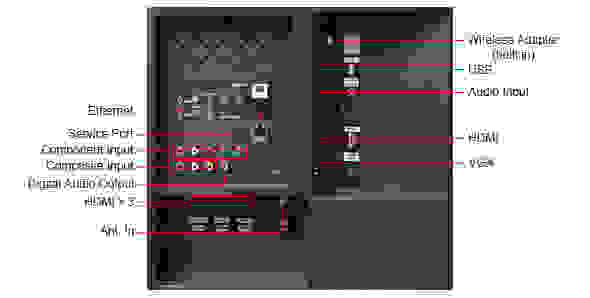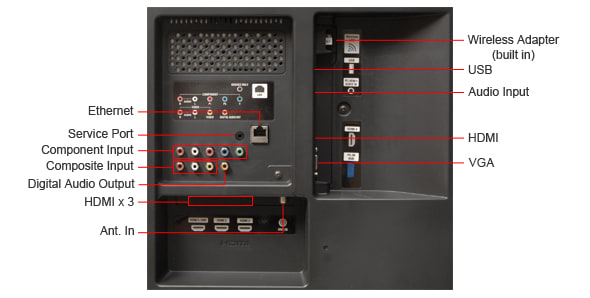 There is plenty to like about the Philips 55PFL5706. It has a very good [viewing angle](https://www.reviewed.com/televisions/content/Philips-55PFL5706-LCD-HDTV-Review/Screen-Performance.htm#viewingangle), a decent [contrast](https://www.reviewed.com/televisions/content/Philips-55PFL5706-LCD-HDTV-Review/Picture-Quality.htm#contrast), and surprisingly good [audio](https://www.reviewed.com/televisions/content/Philips-55PFL5706-LCD-HDTV-Review/Audio.htm). The [colors](https://www.reviewed.com/televisions/content/Philips-55PFL5706-LCD-HDTV-Review/Picture-Quality.htm#color&greyscalecurves) on this TV were not the worst we've reviewed, although they never achieved true greatness. The 55PFL5706 does have the unfortunate distinction of being one of the more [power-hungry](https://www.reviewed.com/televisions/content/Philips-55PFL5706-LCD-HDTV-Review/Power-Consumption.htm) devices we've reviewed and the [motion performance](https://www.reviewed.com/televisions/content/Philips-55PFL5706-LCD-HDTV-Review/Screen-Performance.htm#motionperformance) was mediocre at best.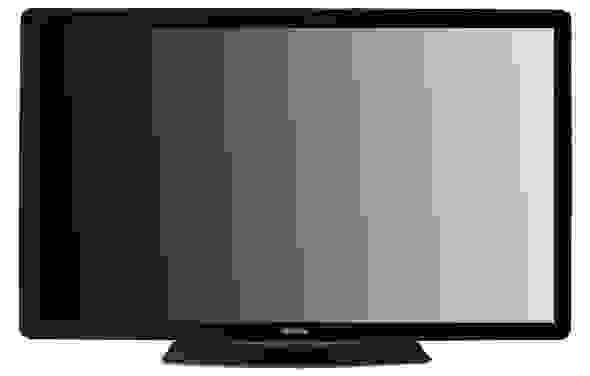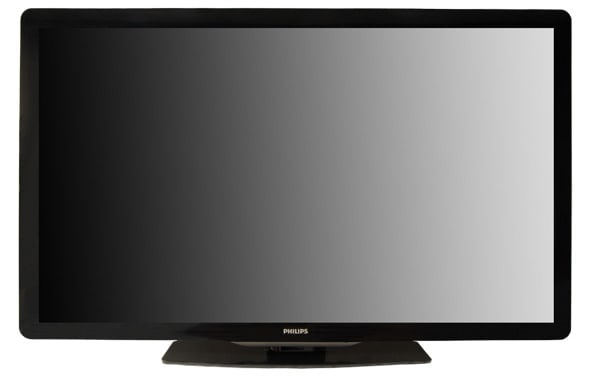 This Philips has a decent contrast of 2205:1. The peak black level of 0.07 was great, but the peak brightness of 154.38 was pretty bad for a non-plasma TV. You can read more about how the 55PFL5706 was calibrated here. More on how we test contrast.

These color curves aren't the worst we've seen, but what's up with that red curve? The input signal ranges from zero to 255, with 255 being pure red (or green or blue, depending on which curve we're looking at). The red curve spikes too quickly from dark values to midtones, meaning that the TV skips those transitional reds. It should be noted that none of the colors peak early, meaning that they do not display their peak value of 255 until given that input signal, which is a very good thing. More on how we test color performance.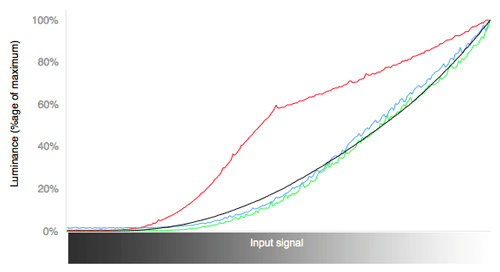 The color temperature for this Philips was nothing special. The TV will tend to display a slightly warmer color at the lighter input signal while the darker input signals get slightly cooler. More on how we test color temperature.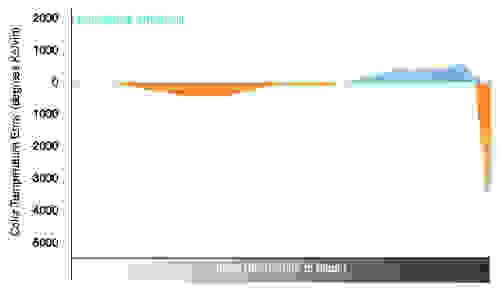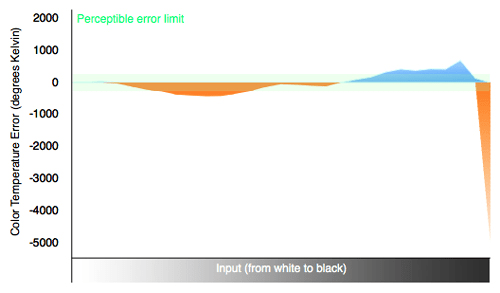 The 55PFL5706's color gamut was a bit oversaturated, especially the blues and greens. Blues were purplish while the greens were more vivid than the standard color gamut. Reds were slightly pink. More on how we test color temperature.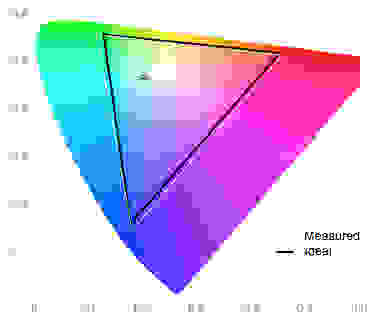 The picture dynamics were great on the Philips 55PFL5706. This TV kept a consistent black level with an increasingly white screen and a consistent white level with an increasingly black screen. More on how we test picture dynamics.
The Philips 55PFL5706 has a native resolution of 1080p and displays all standard NTSC formats.
The 55PFL5706's total viewing angle of 74° is good for an LCD TV. It bested the Insignia NS-50L240A13 and the Samsung UN55ES7500, although it couldn't quite outperform the Sharp LC-60LE847U.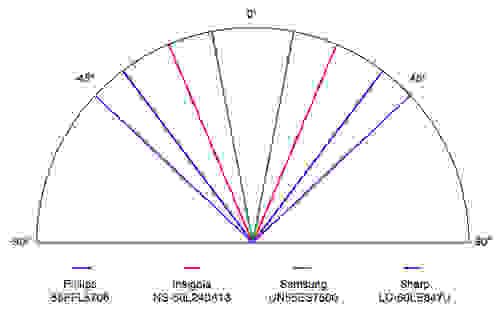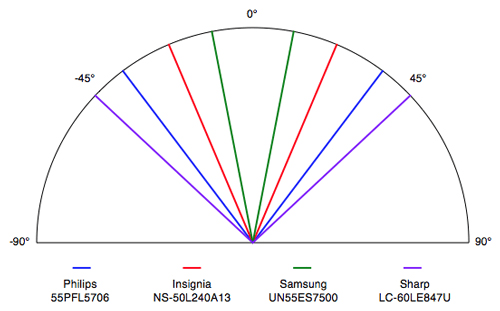 Motion performance was mostly subpar on the 55PFL5706. Images were very blurry when moving across the screen, vertical lines were jagged when going horizontally across the screen, and color trailing was very noticeable.
Philips did include their version of motion processing, which they call Digital Natural Motion. There are two settings for this: minimum and maximum. Toggling the minimum setting on gave a much better performance in our image and line tests, although color trailing was still there. The maximum setting did not differ much from the minimum setting and produced similar results.
The screen uniformity on this Philips is a mixed bag. An all-white screen produces a clear picture with no shadowing at all. Problems start to show up when an all-black screen is displayed. The top-left and top-right corners have noticeable light leaking into the screen. The center looks good and dark, but the rest of the screen suffers from the light leakage.
We weren't expecting anything great in terms of audio quality with the Philips 55PFL5706, but we were pleasantly surprised by the results. The sound coming from this TV's two 10-watt speakers is clear and doesn't distort that much when cranked up. The mid-range frequencies, like voice, were very good and the highs and lows were not awful.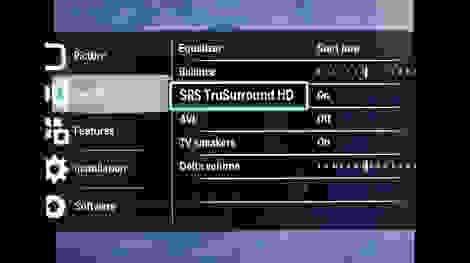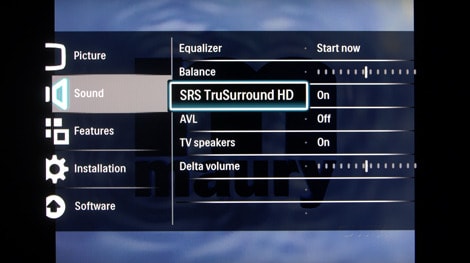 This Philips had the surround sound mode turned on by default, which basically gives a volume and bass boost. Turning this setting off is noticeable and we preferred the additional decibels and low-end frequencies that it provides. Philips actually has an equalizer on this TV and while we weren't inclined to use it because the sound levels were decent, having it is a nice touch.
The Philips 55PFL5706 is one power-hungry beast. For non-plasma TVs, we usually test the power consumption with the backlight cranked all the way up and then with the backlight adjusted so that an all-white screen will display a brightness of around 200 candelas per square meters. For the 55PFL5706, there is no way to adjust the backlight setting, although we only had a peak brightness of 154.38 after calibration. Even though this TV didn't get very bright, it consumed power like a Hummer H2 consumes fuel.
Calibrating the Philips 55PFL5706 was easy enough, although we were a bit confused by the lack of two options that are in most TVs: picture mode and backlight. There are no different picture modes on this TV and the backlight cannot be changed. With that said, the only way to brighten the image is to pump up the brightness setting, but doing that gives the picture a washed-out look. After calibration, our peak brightness was 154.38 candelas per square meters, which is a far cry from the 450 candelas per square meters that Philips lists on their website. While we could easily make the picture brighter on this TV, it would negatively affect the color accuracy.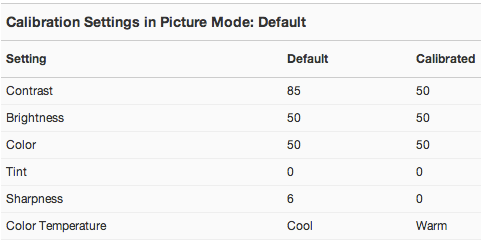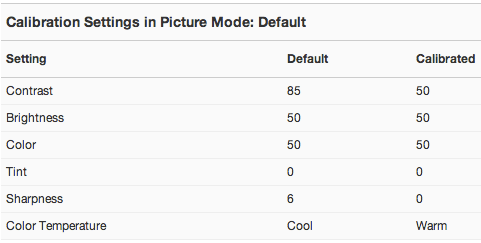 All of our calibration is done in conjunction with the DisplayMate software.
Philips has a TV with smart features? That's news to us, too. Philips calls their smart platform Net TV and we have to be honest: it's not the worst platform we've seen. Net TV offers a fair amount of substance because it uses three separate content providers: CloudTV, vTuner, and VUDU. This gives Philips access to a wide array of content, although some names are absent. Netflix is here, but Hulu Plus and Amazon Instant Video are not present. The overall performance of the smart platform is rather sluggish, too. We can't hate on Net TV, though. It isn't a bad platform and it actually has the distinction of having our favorite Twitter app on a TV.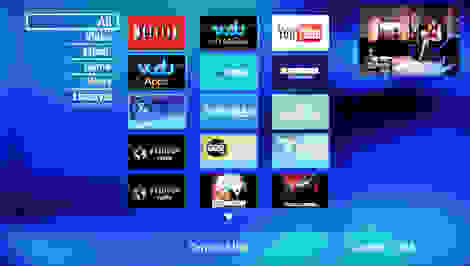 Philips includes a bunch of content on Net TV, but a browser is nowhere to be found.
Net TV has a decent amount of content considering that Philips isn't a major player in the TV market, let alone the smart TV market. Most of this content is provided by vTuner and CloudTV. vTuner is a company that provides music and video streaming content. A great example of this is the app called "Beaches Ocean Waves," which allows you to stream clips of beaches. It may seem lame, but it's actually quite relaxing to have on in the background.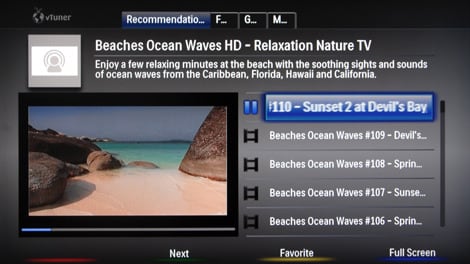 CloudTV is a platform for apps, mostly in the form of games. The idea behind CloudTV is that apps can have their processing done elsewhere and the content is streamed right to your TV. Does it work? Yes, but it is pretty sluggish. Playing Bejeweled 2 this way was fun for about 5 minutes until we got sick of the slow animations.
One app that deserves some credit is Net TV's Twitter app. This is Twitter done right on a TV. The interface is basically a small part of the left-side of the TV screen, which has Twitter options, and the bottom part of the screen, which shows the most recent tweets from the people you follow. This interface allows you to watch whatever you want on TV and get updated by your Twitter stream at the same time. There is no option to post a tweet and this app is much better because of this.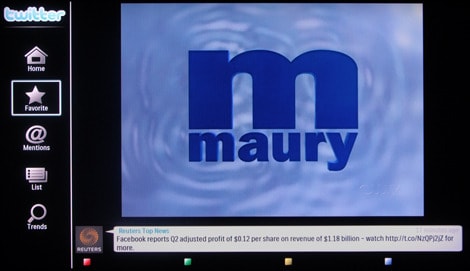 Net TV does make use of VUDU apps much like Sharp does. We never found VUDU of much use, but it is additional content that can be accessed on the Philips 5000 series TVs.
Setting up an internet connection was really easy. The 55PFL5706 guides you through internet setup when it is first powered on. Whether wired or wireless, the setup is simple and you will be enjoying some of the world's best beaches on Net TV in no time.
There is an option to view USB media files on the Philips 55PFL5706. Once a USB drive is inserted into the TV, you can access the files on it by going to "browse USB" in the main menu.
Philips includes the option to browse files shared on PCs. These files can be accessed by selecting the "browse PC" option in the main menu.
Pressing the menu button on the remote brings up a screen with six options, although more can be added:
| Option | | Description |

| Watch TV | | Goes to the TV input (not useful if your TV is plugged in via HDMI). |

| Browse USB | | Browses a connected USB drive for media. |

| Browse PC | | Browses nearby PCs for sharable media. |

| Net TV | | Goes to Net TV, Philips' smart interface. |

| Add new devices | | Adds an icon to this menu that will take you to whatever input (HDMI, component) you choose. |

| Setup | | Audio and picture settings. |
Whenever we pressed the menu button, we usually wanted to access the picture settings, so having to press menu and then select setup got tiresome. Luckily, the actual setup menu interface looks good. It is a simple, semi-transparent rectangle in the middle if the screen that lists options for picture, sound, features, installation, and software. Picture and sound are self-explanatory. Features has options for a child lock and closed-caption settings. Installation has clock, language, and network settings. Software allows you to update the software as well as deactivate your Netflix, YouTube, and VUDU accounts. This is actually a great option for people who don't want their lowlife roommates leeching off their Netflix subscription.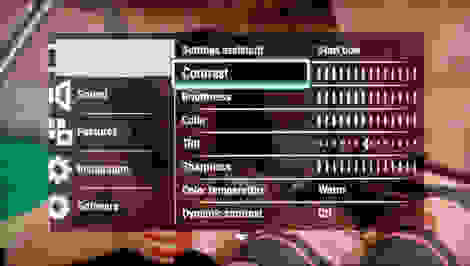 The user manual is well done and includes info on various topics like connecting the 55PFL5706 to a cable box, using Net TV, playing media via USB, and more. According to the user manual, there is a more detailed digital manual available on Philips' website. We checked it out and have to agree, it is slightly more detailed and even has an index!
After the dust settled, we walked away impressed by the Philips 55PFL5706 (MSRP $1,200). It impressed us with its viewing angle, audio, and menu interface. It even impressed us with Net TV, its smart platform. While there were some stumbles when it came to motion performance, power consumption, and especially the unresponsive remote, it wasn't enough to leave a negative impression.
Does this mean that the Philips 55PFL5706 is a better TV than the Panasonic VT50 or the Samsung E8000 No, the features on this Philips are not as good as the features on those high-end televisions. For the relatively low price of admission – the 55PFL5706 can be found for less than $1,000 online – this TV is definitely worth checking out if you want a smart TV for less.
Meet the tester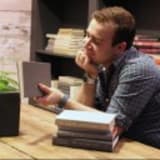 Josh Fields
Staff Writer
@reviewedtech
An enthusiast of all things tech, Josh is one of Reviewed.com's resident television experts. When he's not looking at bright TV screens in a dark room, he's probably reviewing a laptop or finding a new snack at 7-11.
See all of Josh Fields's reviews
Checking our work.
We use standardized and scientific testing methods to scrutinize every product and provide you with objectively accurate results. If you've found different results in your own research, email us and we'll compare notes. If it looks substantial, we'll gladly re-test a product to try and reproduce these results. After all, peer reviews are a critical part of any scientific process.
Shoot us an email