However, it's HDR performance is not going to blow your mind. The TV certainly plays HDR content, and does what it can in terms of peak brightness and expanded color representation, but it doesn't outperform most TVs in this price range—HDR or not—in that regard.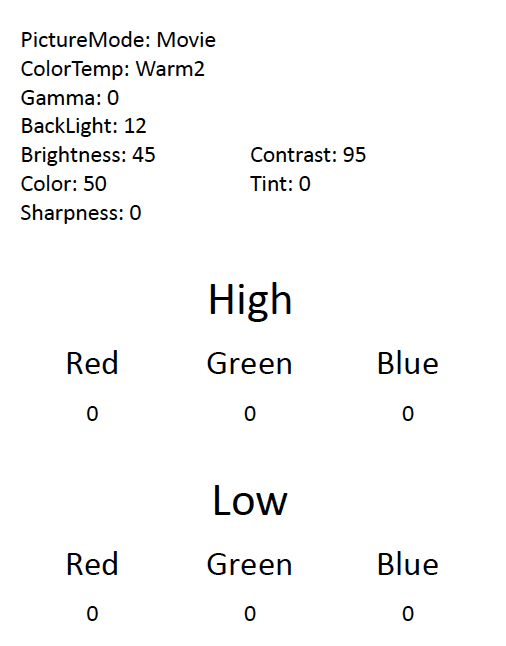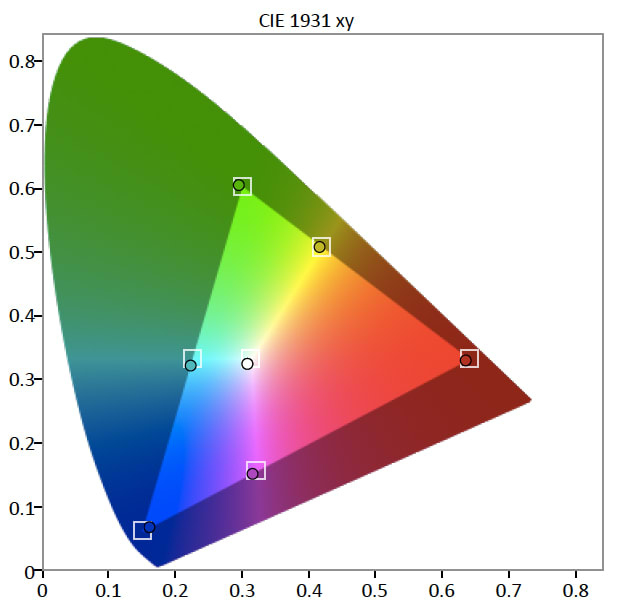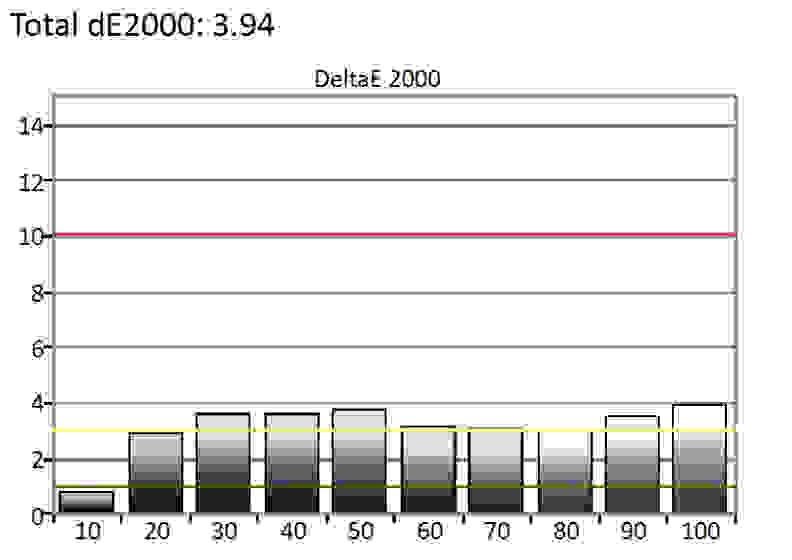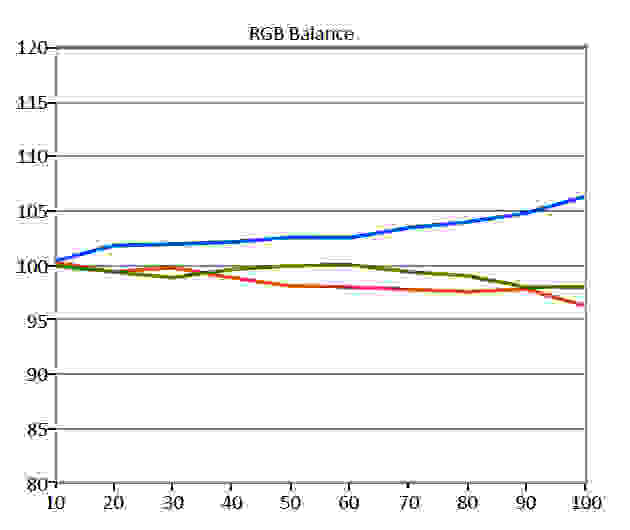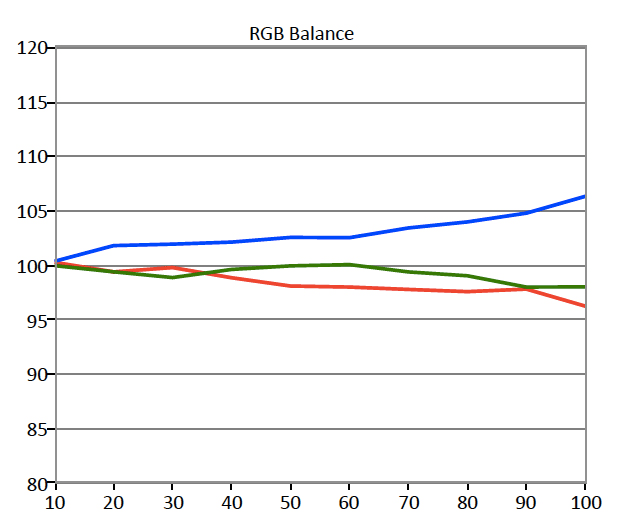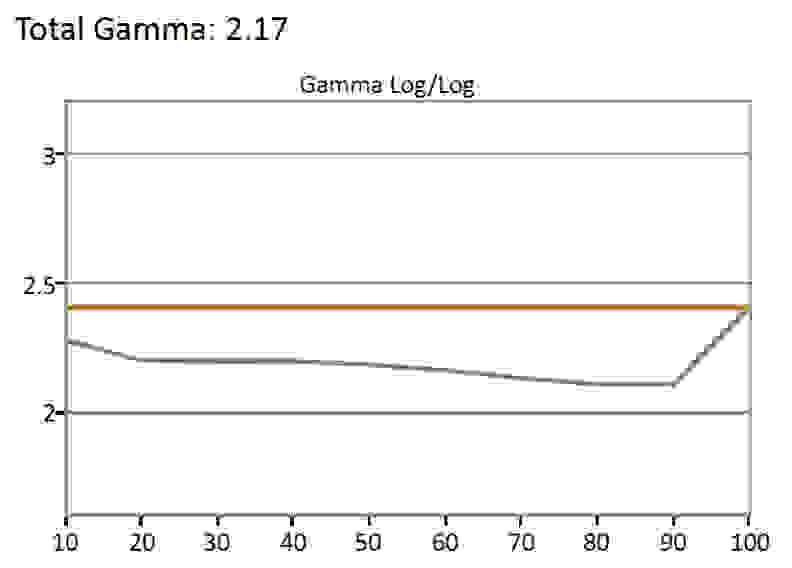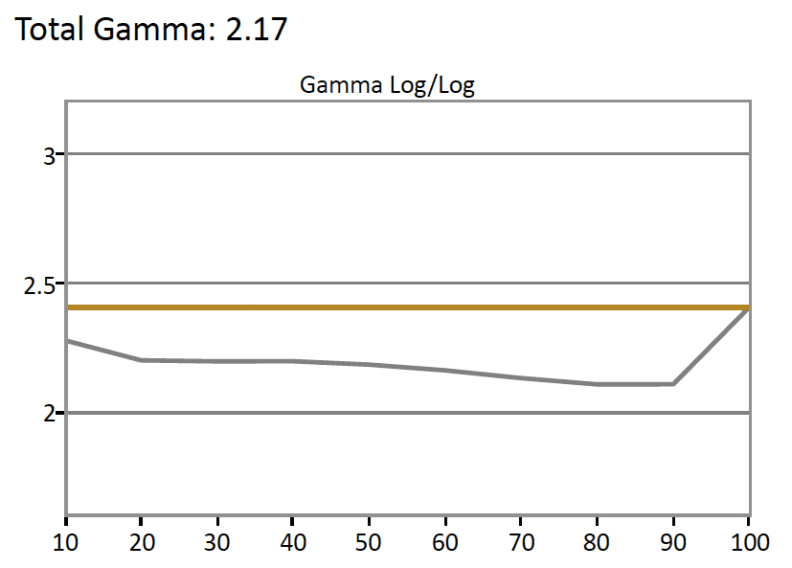 The KU6300 series is one of Samsung's more affordable options this year, but that doesn't mean the TVs aren't fancy and future-proofed.
The KU6300 series delivers seven competitively priced smart TVs from a 40-inch for less than $400 to a massive 70-inch set that's around $1,500 online. Those prices are pretty wild, especially when you consider that each TV in the KU6300 series is a 4K/UHD smart TV and are HDR compatible.
While the KU6300 generally looks great, the one caveat we have is that its HDR performance is far from impressive—about what you can expect for such cheap prices. However, if you're just looking for a reliable 4K TV that won't become obsolete in the next few years—and don't mind not being blown away by HDR—the KU6300 series is a solid choice.
The Samsung KU6300 series is available in seven screen sizes:
• 40-inch (UN40KU6300), $399.99
• 43-inch (UN43KU6300), $499.99
• 50-inch (UN50KU6300), $599.99
• 55-inch (UN55KU6300), $699.99
• 60-inch (UN60KU6300), $899.99
• 65-inch (UN65KU6300), $1,099.99
• 70-inch (UN70KU6300), $1,499.99
Each of the KU6300 TVs is a 4K/UHD smart TV with HDR compatibility and 60 Hz refresh rates. They feature Samsung's Tizen-based "Smart Hub" platform and a minimalist but simple design.
We bought the 50-inch KU6300 new from Amazon, and gave it the usual factory reset/24 hours of warm-up prior to review and evaluation. I spent about a week with the UN50KU6300, watching content and running our suite of picture quality tests.
The KU6300 is also just about identical to the KU6290 and KU630D series, the former of which is identical except that it doesn't include Bluetooth functionality, and the latter of which is a CostCo exclusive. We expect most findings in this review to apply to all three "KU6" series.
---
Pro: Minimalist design that'll fit most rooms.
Pro: Core performance that punches well above the price.
The KU6300 series checks off a whole lot of the right boxes where core performance is concerned. First and foremost, testing revealed excellent black levels (0.045 nits) and decent reference brightness numbers (178.50 nits) in Movie mode, giving this affordable series a contrast of about 4000:1, which is awesome in this price range.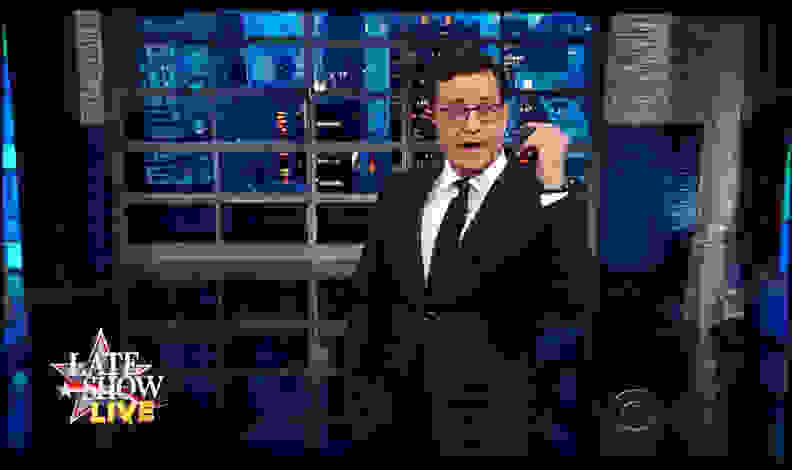 The TV also delivered in terms of 8-bit color fidelity/gradations, preserving subtle details just below peak white and above minimum luminance. The "color" of white (or white balance) was also essentially spot-on, meaning you'll see content as the director or colorist intended it.
To put it more simply: Whether you're a huge sports fan, a film buff, or you just can't get enough of all the original series on Netflix, a KU6300 TV isn't going to disappoint.
Con: A limited viewing angle makes wall-mounting risky.
I feel like I've been typing that headline a lot lately, but it's true: generally, edge-lit LED TVs (like the KU6300 series) don't offer the greatest off-angle viewing experiences. That said, they're above average.
Using our 50-inch test sample, I measured a total horizontal viewing angle of 59°, or ±29 from the center to either side of the screen. This means you'll get about five-and-a-half feet of linear viewing flexibility when watching around 10 feet away.

This is enough viewing flexibility for even a really big couch, but you won't get the best picture quality if you watch from too far to the left or right of the screen.
Pro: Good screen uniformity for an edge-lit set.
One advantage that full-array backlit TVs have over their edge-lit counterparts is general backlight uniformity. Backlight uniformity refers to how evenly an LCD TV's backlight is dispersed across the screen.
With edge-lit TVs, a common issue involves the backlight being brighter at the edges of the screen (where it originates) than at the center. Especially when displaying darker, filmic content, this can seriously disrupt shadows around the edges of the screen.
Fortunately, the KU6300 does a good job mitigating this problem. It isn't perfect—when a small area at the center of the screen is brighter than the edges, the TV's luminance drops considerably—but not so much that you'll notice outside of a dedicated viewing environment.
Con: Acceptable motion performance, but locked at 60 Hz.
TVs come in two variants: 60 Hz and 120 Hz, which refers to their native refresh rates. You might see specs claiming the KU6300 has a 120 "motion rate" in some capacity, but what this really means is that it's a 60 Hz panel with motion interpolation modes.
This isn't necessarily a con: most TVs are 60 Hz, outside of the pricier models. However, while most content plays back fine on 60 Hz TVs, film buffs should be aware that many Blu-rays (which run at 24fps) won't play back as smoothly on a 60 Hz as on a 120 Hz TV since 120 divides into 24, but 60 doesn't.
However, while the KU6300 isn't an ideal choice for Blu-rays, it also isn't really a bad one. Samsung's "Auto Motion Plus" modes allow for customizable de-blur and de-judder, so even if you're not 100% satisfied with the way content looks, you can tweak the motion settings until you are.
Pro/Con: An HDR set, but it lacks the "wow" factor.
I realize I'm in a slim minority when it comes to how impressed I am by HDR sets. Having tested TVs that hit 600, 800, or 1000+ nits (a measure of their peak brightness), dimmer HDR TVs just don't, er, hold a candle.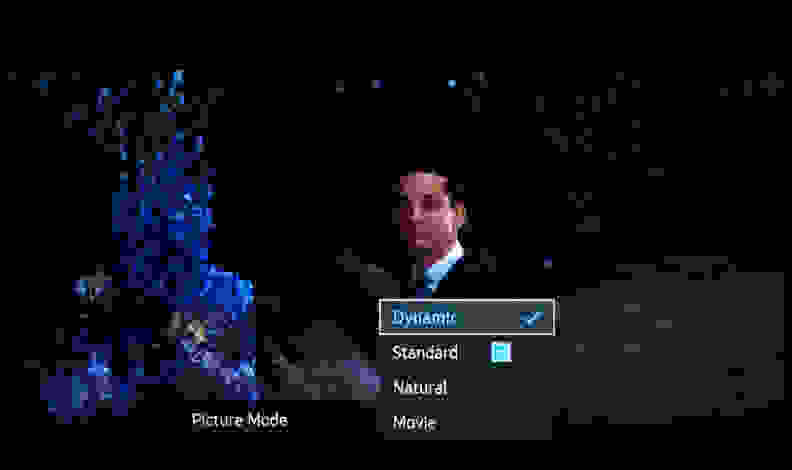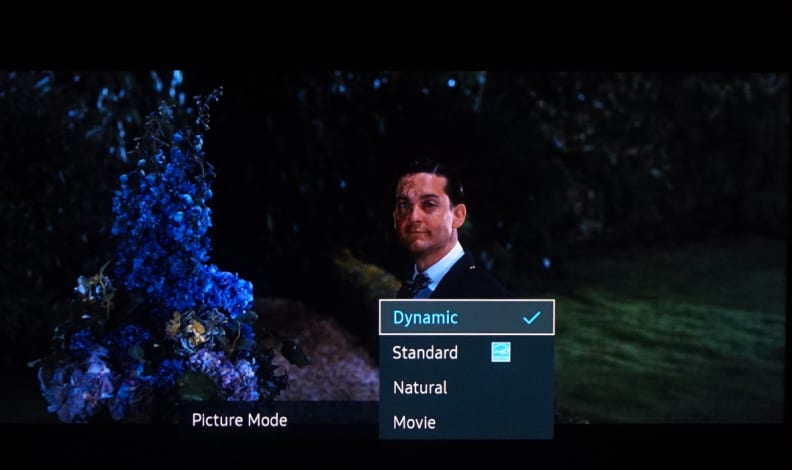 That said, if you haven't watched HDR content or haven't upgraded your TV in a while, you'll probably be fine with the KU6300's HDR performance. Especially in this price range, it's certainly a welcome addition to the TV's standard performance metrics.
Consider the difference between "HDR compatible" and a real HDR experience.
It's just definitely not a selling point, so if HDR is at all on your checklist of things you want in your next TV, consider that there's a pretty big difference between "HDR compatible" and experiencing notable HDR performance.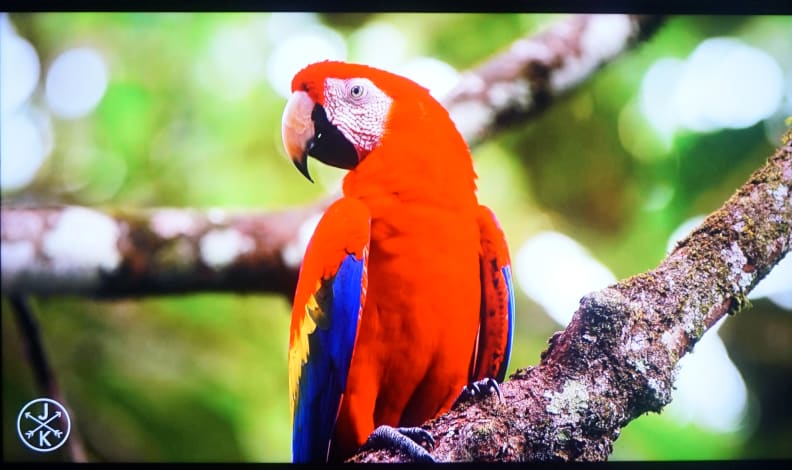 But with peaks around 300 nits in HDR mode, the KU6300 falls more into the category of "HDR compatible" than truly "HDR." It also displays marginally better color than the average TV, but not to any extreme degree.
Yes—unless you're counting on a "real" HDR experience.
Starting at just $400 for the 40-inch and topping at just $1,500 for the 70-inch, the KU6300 series is the definition of affordable in 2016. Especially considering that in each size you're getting a 4K/UHD smart TV that's also HDR compatible.
This isn't the TV to buy if you're looking for really impressive HDR performance. It's not very bright, and the added color saturation doesn't extend much beyond standard performance. However, for a slice of all the snazzy new 4K/HDR content out there, the KU6300 won't hold you back—and it looks great playing everything else.
If you're willing to spend a little more for better HDR, check out the Vizio M Series. You can get the 65-inch M Series for $1,300 (compared to the KU6300's $1,100), and you'll also get access to "Dolby Vision" HDR.
Meet the tester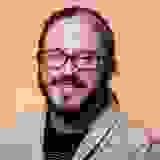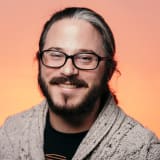 Lee Neikirk
Editor, Home Theater
@Koanshark
Lee has been Reviewed's point person for most television and home theater products since 2012. Lee received Level II certification in TV calibration from the Imaging Science Foundation in 2013. As Editor of the Home Theater vertical, Lee oversees reviews of TVs, monitors, soundbars, and Bluetooth speakers. He also reviews headphones, and has a background in music performance.
Checking our work.
Our team is here for one purpose: to help you buy the best stuff and love what you own. Our writers, editors, and lab technicians obsess over the products we cover to make sure you're confident and satisfied. Have a different opinion about something we recommend? Email us and we'll compare notes.
Shoot us an email