While it's not the best pick for super-impressive HDR, testing revealed very reliable performance per the rec.709 standards, including respectable performance in the uncalibrated, out-of-the-box Movie picture mode.
The 55-inch KU7000 we tested exhibited good color accuracy, and an acceptable amount of grayscale error that would only bother very picky viewers used to calibrated sets.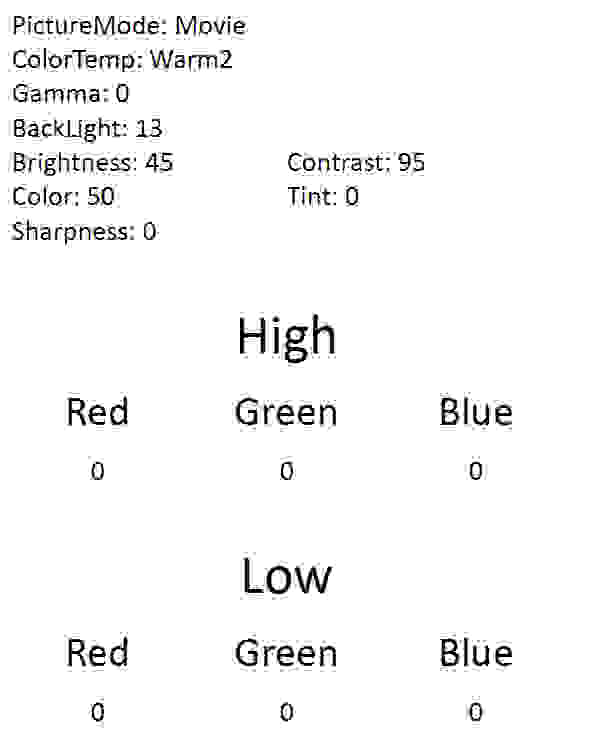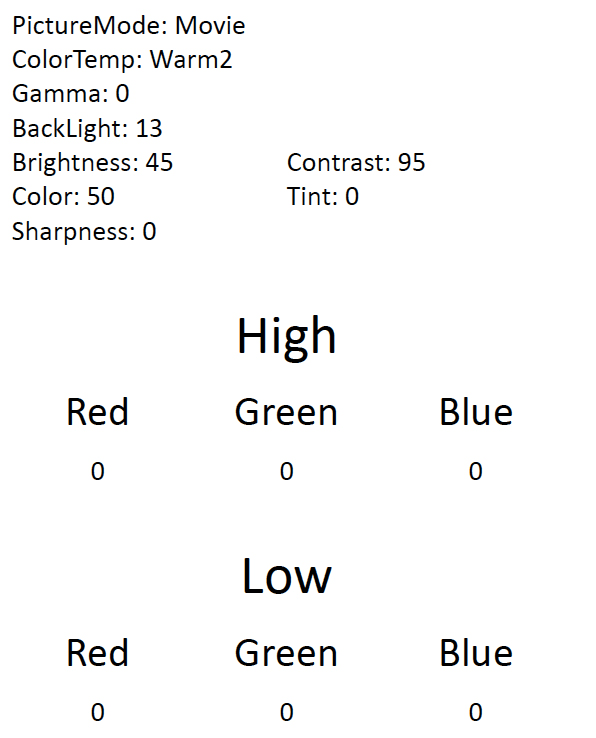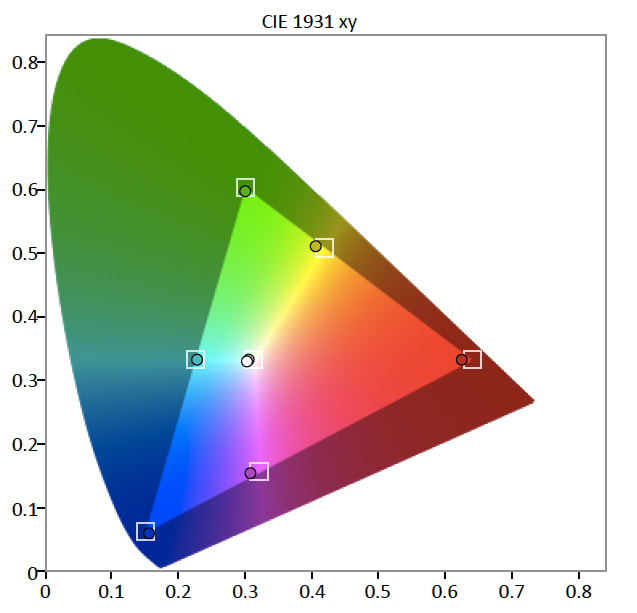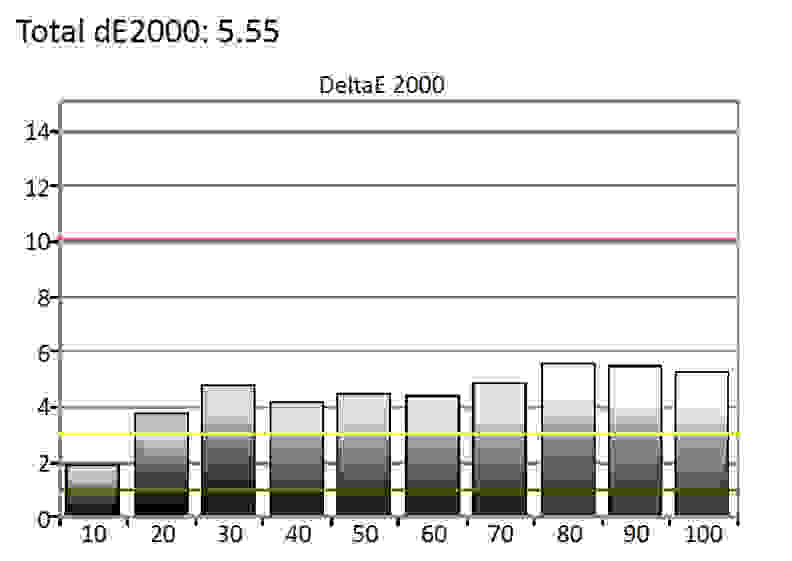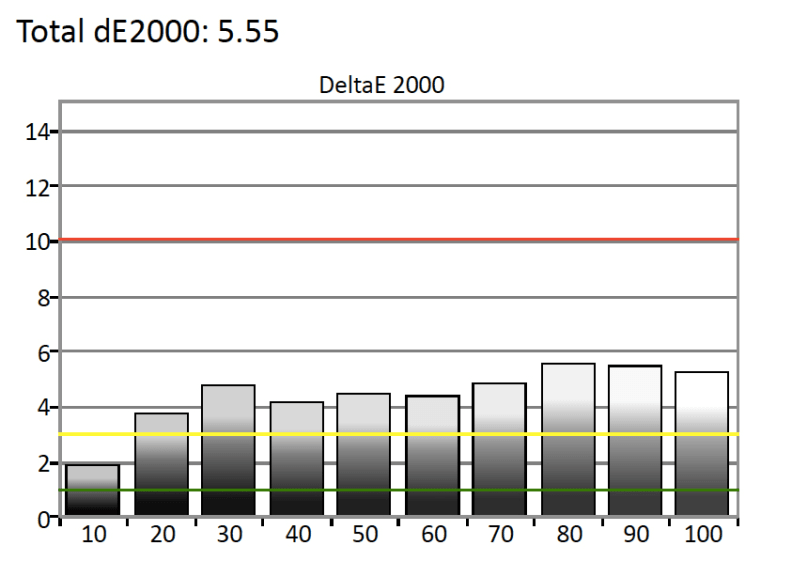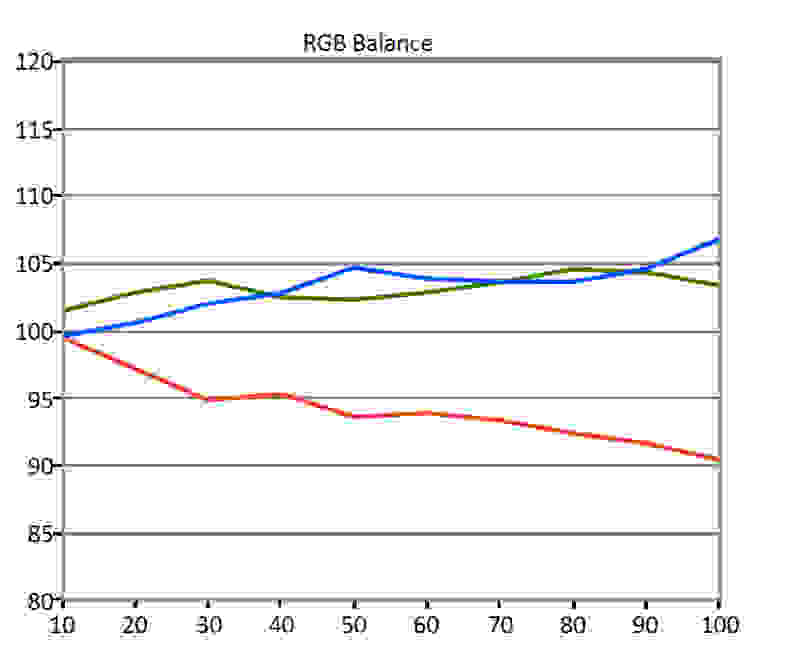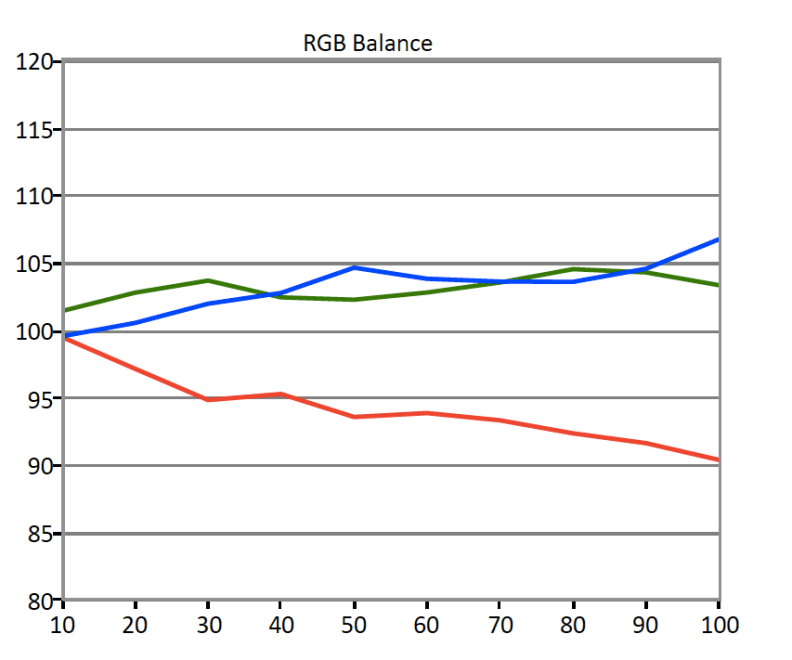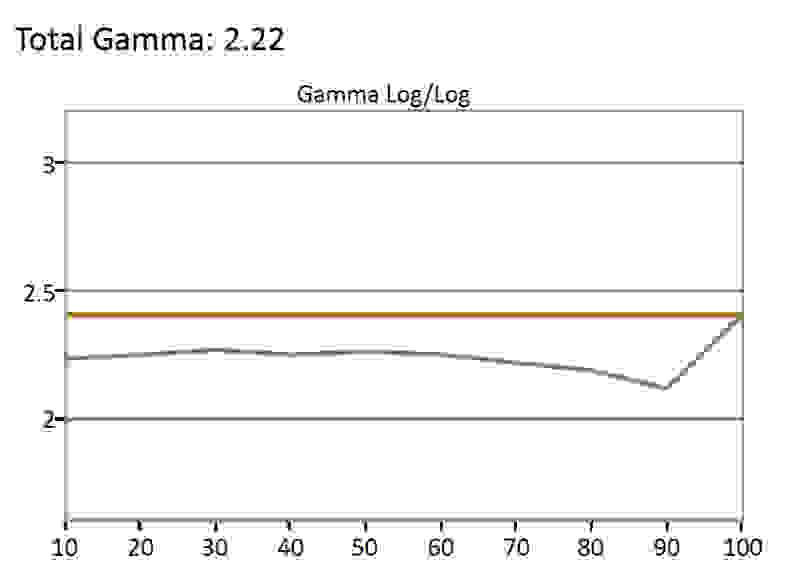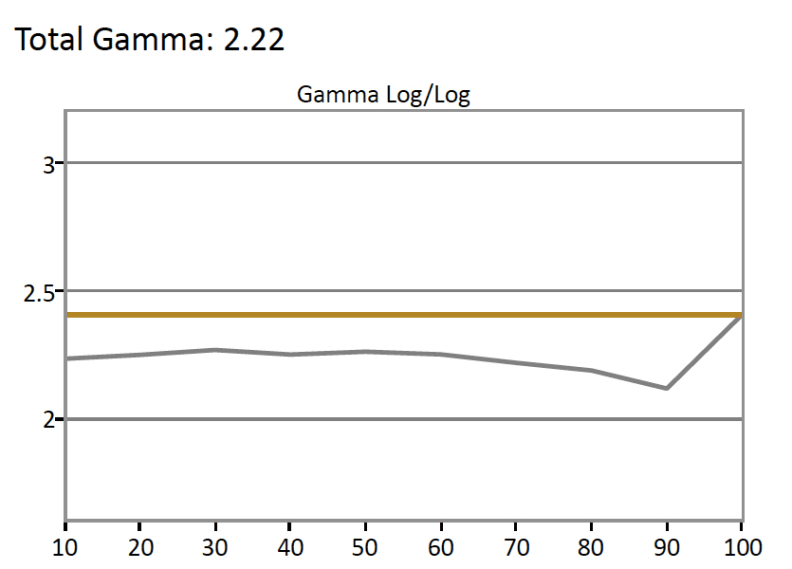 If you're looking for a high-quality, modern 4K/UHD TV that boasts premium picture quality without a premium price tag, Samsung's KU7000 Series is a great place to start.
Samsung's 2016 "7 Series," the KU7000 TVs are available in a whopping five screen sizes, starting with the 40-inch for around $550 through a 65-inch for $1,400.(available at Amazon)All of the KU7000 TVs delivers 4K/UHD resolution and HDR compatibility, as well as Samsung's 2016 smart platform.
While they're definitely not the most impressive HDR sets on the market, taken as semi-affordable 4K options the KU7000 series is a solid choice, boasting ample brightness, good color saturation/accuracy, and (mostly) good motion handling. They're a great choice if you're sure you want quality 4K and don't mind a little HDR on the side.
Samsung's KU7000 series is available in five different screen sizes:
• 40-inch (Samsung UN40KU7000), $549.99
• 43-inch (Samsung UN43KU7000), $649.99
• 49-inch (Samsung UN49KU7000), $749.99
• 55-inch (Samsung UN55KU7000), $899.99
• 65-inch (Samsung UN65KU7000), $1,399.99
Samsung's KU7000 series is notably affordable for 4K/HDR TVs, however it's worth noting that this isn't an "SUHD" series, meaning that while these TVs are HDR compatible they don't offer Samsung's more premium quantum-dot, 1000 nit HDR experience, something you'll find on higher-end models like the KS8000 and KS9800 flagship.
We reviewed the 55-inch KU7000, which we bought new from Amazon. As usual, I gave the TV about 24 hours of warm-up/break in time prior to review and evaluation. I spent about a week with the UN55KU7000 watching content and running our suite of picture quality tests.
---
Pro: The KU7000 TVs are slick, sleek, and modern.
Pro: Great contrast for an edge-lit LED/LCD TV.
Taken strictly in terms of "standard" dynamic range expectations (read: everything besides HDR), the KU7000 is a very solid performer where contrast (shadow depth and reference brightness) is concerned. In Movie mode using the industry standard ANSI checkerboard pattern, I measured an average black level of 0.05 nits and a corresponding brightness of 222 nits.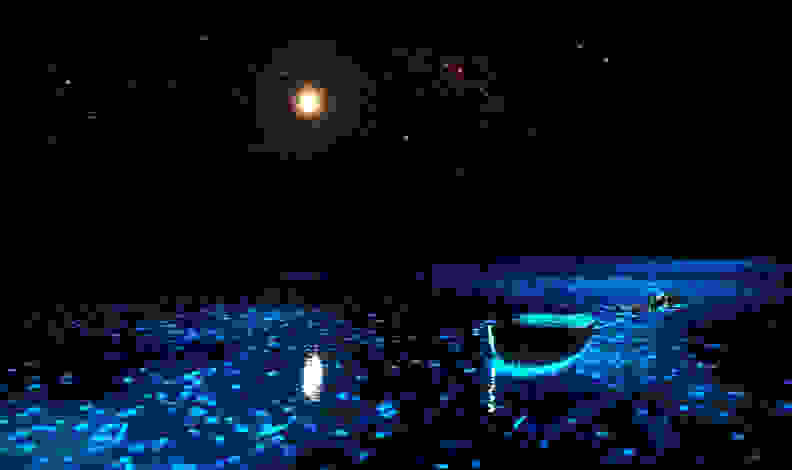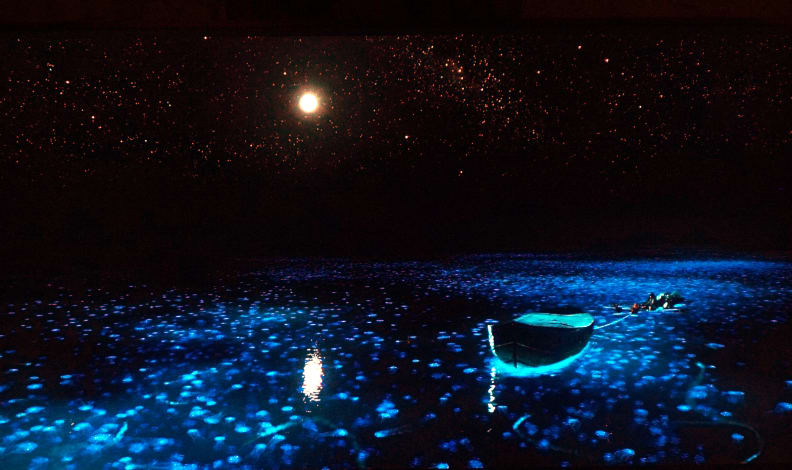 What does this mean in real life? Basically, not only can you expect content like news, sports, and daytime TV to look good, but more difficult filmic content that leans heavily on contrast and the interplay of shadow/light will also look very good on the KU7000. Blu-ray fans, rejoice! Except...
Con: Not the best choice for Blu-ray fans.
While the KU7000 looks great where general, standard image quality is concerned, it's worth pointing out that all of the KU7000 TVs have 60 Hz (rather than 120 Hz) refresh rates. While 60 Hz is fine for most kinds of content, it isn't enough to play Blu-rays at their natural 24fps frame rate.
While the KU7000 does give you Samsung's "Auto Motion Plus" suite of de-blur/de-judder options, the native 60 Hz refresh rate will have to use telecine/3:2 frame interpolation to render Blu-rays without judder. This can occasionally be a bit distracting for very discerning viewers.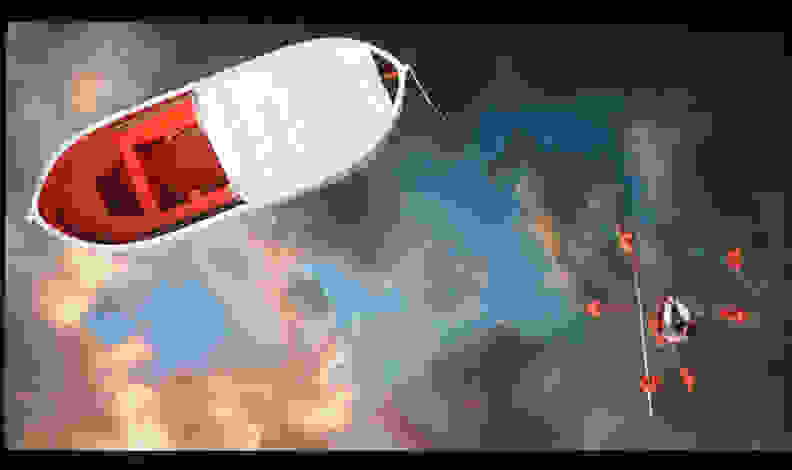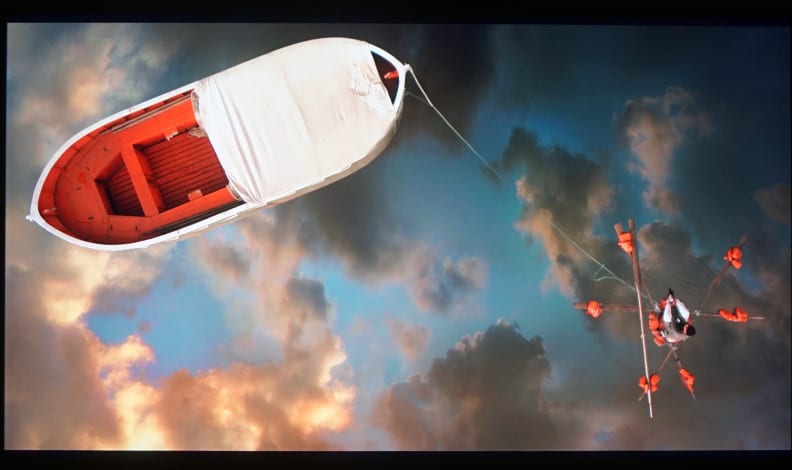 However, overall this is the only caveat where motion is concerned—it's not the KU7000's best asset, but for 90% of content you won't have any complaints either. If you're really gunning for 120 Hz in this price range, check out the step-up Samsung 8 Series.
Pro: Solid out-of-box color accuracy and white balance.
While it's a bit of a nerdy concern, a TV's color accuracy (how closely it matches the appropriate primary/secondary digital colors) and white balance (how well it blends those colors when creating white or grayscale content) is a huge factor in basic picture quality.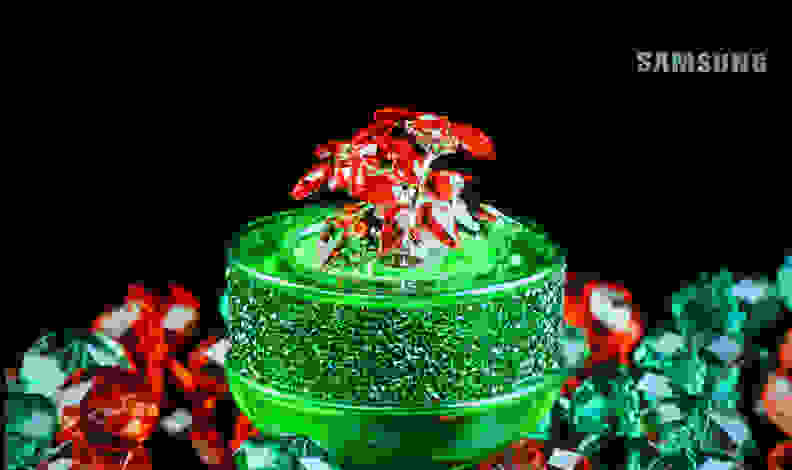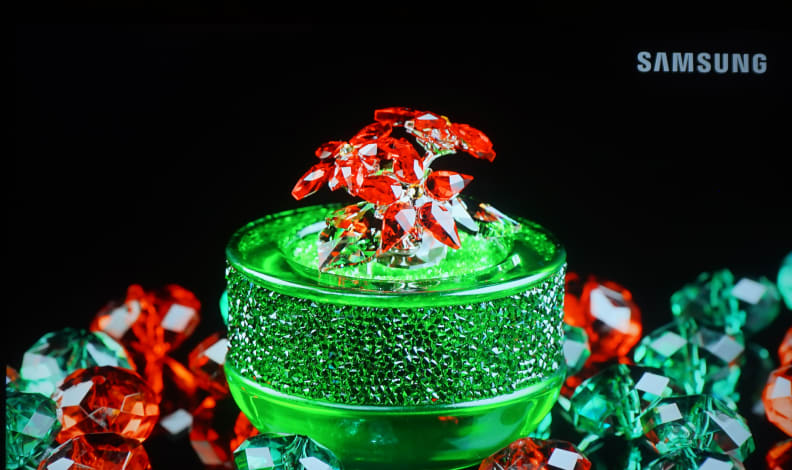 The KU7000 is very strong here, especially in the Movie mode pre-set. As usual, Dynamic (the super-bright mode) is quite inaccurate, presenting blue-tinted whites and oversaturated, aggressively sharp images (which is the norm for that mode). But in Movie mode the KU7000 delivers a subtle, accurate picture that's still bright enough to compete with normal room lighting.
Con: Expect a somewhat limited viewing angle, as usual.
Like 90% of TVs on the market, the KU7000 TVs use VA (Vertical Alignment) style LCD panels. This gives them better-than-average contrast (not to mention Samsung's backlight dimming algorithm, which is handled with finesse).
However, this same panel structure that boosts contrast also limits horizontal viewing angles, where light effusion is concerned. I measured a total viewing angle of 51°, or ±25.5° from the center to either side of the screen.

This means from about 10 feet away, you'll have about five feet of lateral viewing flexibility. So couch buddies are fine, but despite performing above average, the KU7000 isn't a key candidate for wall mounting.
Pro/Con: This is an HDR TV, but it won't blow you away.
The biggest, flashiest thing in TVs this year is HDR, or High Dynamic Range, a new content format that takes advantage of TV tech advances like 4K resolution, super bright LEDs, more vivid colors, and 10-bit color expression (you can read up on HDR here if you want to know more.)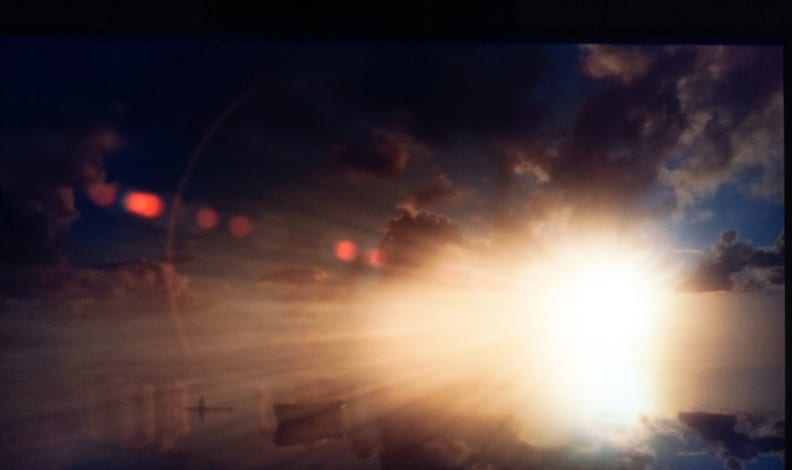 New content produced specifically to take advantage of HDR (such as HDR from Netflix, or 4K/HDR mastered Blu-rays) is key to getting the most out of any HDR TV. However, the TV's backlight brightness and color saturation greatly affect how striking or different HDR content looks.
This is sort of where the KU7000 falls a little short compared to better performing (and, obviously, much more expensive) HDR sets. While it certainly delivers more brightness and color than the average non-HDR TV, I measured HDR peaks around or less than 400 nits.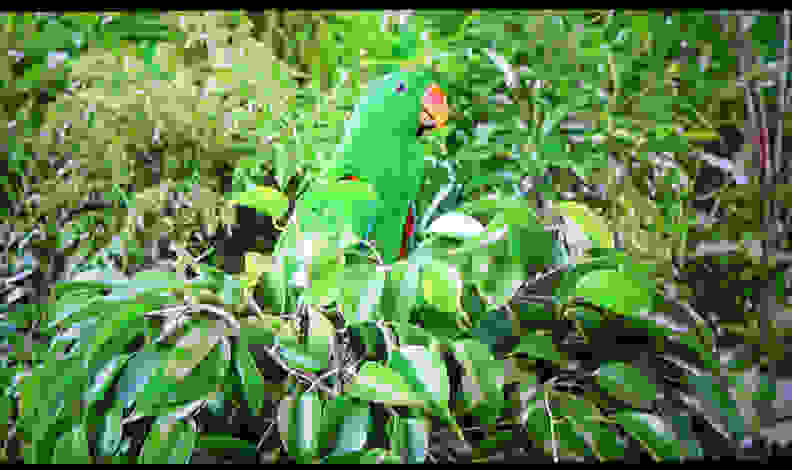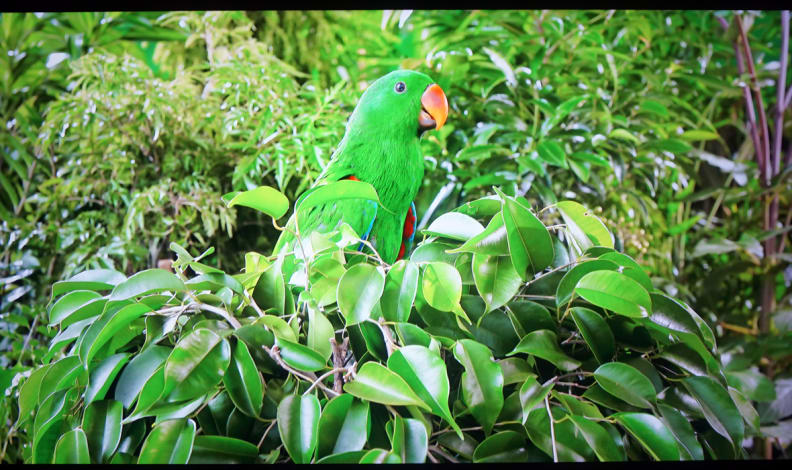 Is this bright/colorful enough to look good while playing HDR content? Yes—but it's also not that much brighter than the average LED TV these days, many of which can hit around 300-350 nits with the backlight maxed.
Bottom line? You can watch HDR content, but you may find yourself asking, "Oh, that's it, then?"
Pro/Con: Samsung's Smart Hub still isn't Roku, but we like it.
It's no secret that most TV smart platforms are not the best way to browse. Trying to check your email on a TV is the ice age to the PC or smartphone's Italian Renaissance, and I wouldn't wish it on anyone.
But that's not really what the best TV platforms are for. Stuff like Roku, Amazon Fire, and Chromecast are great because they cut out the often laggy, messy-UI cursed built-in proprietary platforms and get right to what you want: an easy way to watch Netflix on your TV.
However, Samsung's "Smart Hub" platform continues to be one of the better proprietary TV smart platforms out there, not due to its excessive or superior content options, but because it's simple and intuitive. Powered by Tizen, the Hub does a great job of making streaming apps and menu interface items easy to find and use.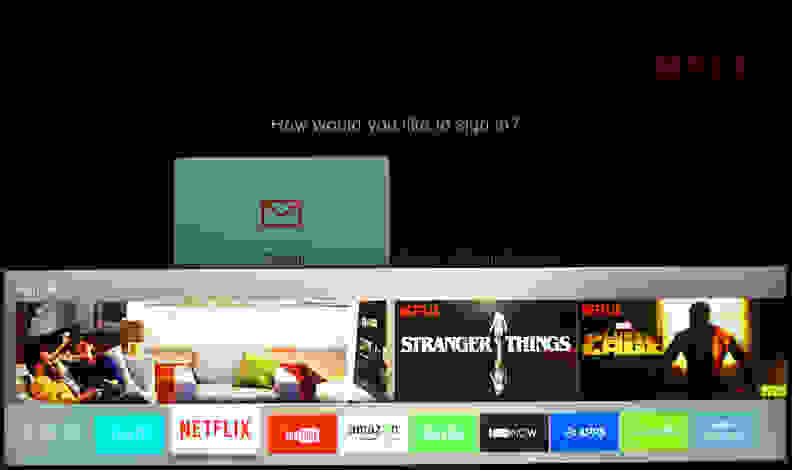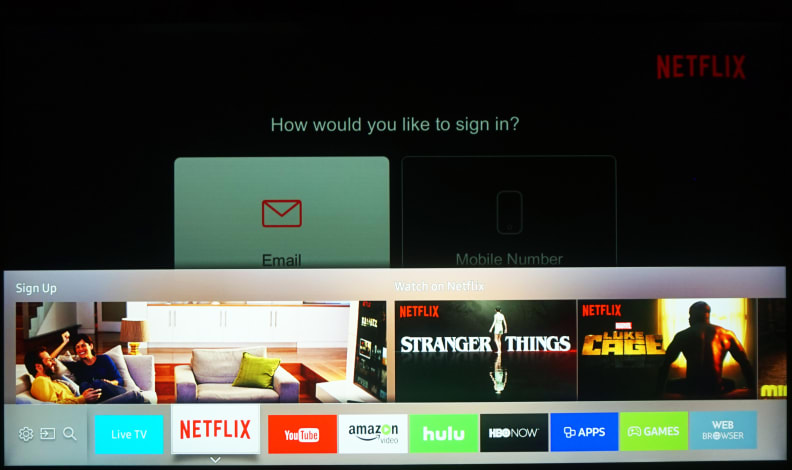 Obviously, there are myriad cool functions to be found within the Smart Hub, like automatic HDMI input identification (the TV knows when an Xbox One is plugged in, for example) or the ability to innately cast content to the screen via Bluetooth.
But the long and short of is that the Smart Hub—while still not what I'd call a selling point for the KU7000 series—is still a welcome addition to the TV on a whole.
Yes—especially if you want a future-proof 4K set at a good price.
Samsung's KU7000 series is poised to deliver 4K/UHD goodness to a lotta people as we barrel into the 2016 holiday season—and for very good reason.
The KU7000's standard (non-HDR) performance is about on-par with much pricier sets like Sony's X930D, but it costs about $700 less in the same size (55 inch). At these prices, the KU7000 TVs definitely deliver where looks, core picture quality, and functionality are concerned.
The only caveat here is that if you're looking for a really mind-blowing HDR experience, you aren't going to get it in this price range.
You can still watch (and certainly enjoy) HDR content, but if you want really appreciable gains in brightness and color, check out the Samsung KS8000 series instead. For a couple hundred dollars more, this 2016 SUHD model boasts 1,000 nit brightness and quantum dot color, making it a stellar upgrade choice if you're hunting for great HDR.
Meet the tester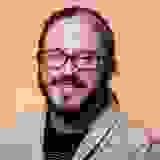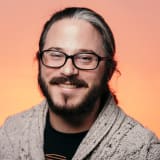 Lee Neikirk
Editor, Home Theater
@Koanshark
Lee has been Reviewed's point person for most television and home theater products since 2012. Lee received Level II certification in TV calibration from the Imaging Science Foundation in 2013. As Editor of the Home Theater vertical, Lee oversees reviews of TVs, monitors, soundbars, and Bluetooth speakers. He also reviews headphones, and has a background in music performance.
Checking our work.
Our team is here for one purpose: to help you buy the best stuff and love what you own. Our writers, editors, and lab technicians obsess over the products we cover to make sure you're confident and satisfied. Have a different opinion about something we recommend? Email us and we'll compare notes.
Shoot us an email